Christmas – the most beautiful time of the year – is approaching. On our first okcial Christmas season in Hanoi, Capella Hanoi Hotel invites you to join us for a December of endless celebration. Journey with us to taste many di"erent cultures right here at Capella Hanoi Hotel, from colorful Artists' Afternoon Tea at Diva's Lounge, to a sophisticated Japanese Teppanyaki meal, to a generous New York-style seafood feast; there is something to suit every palate.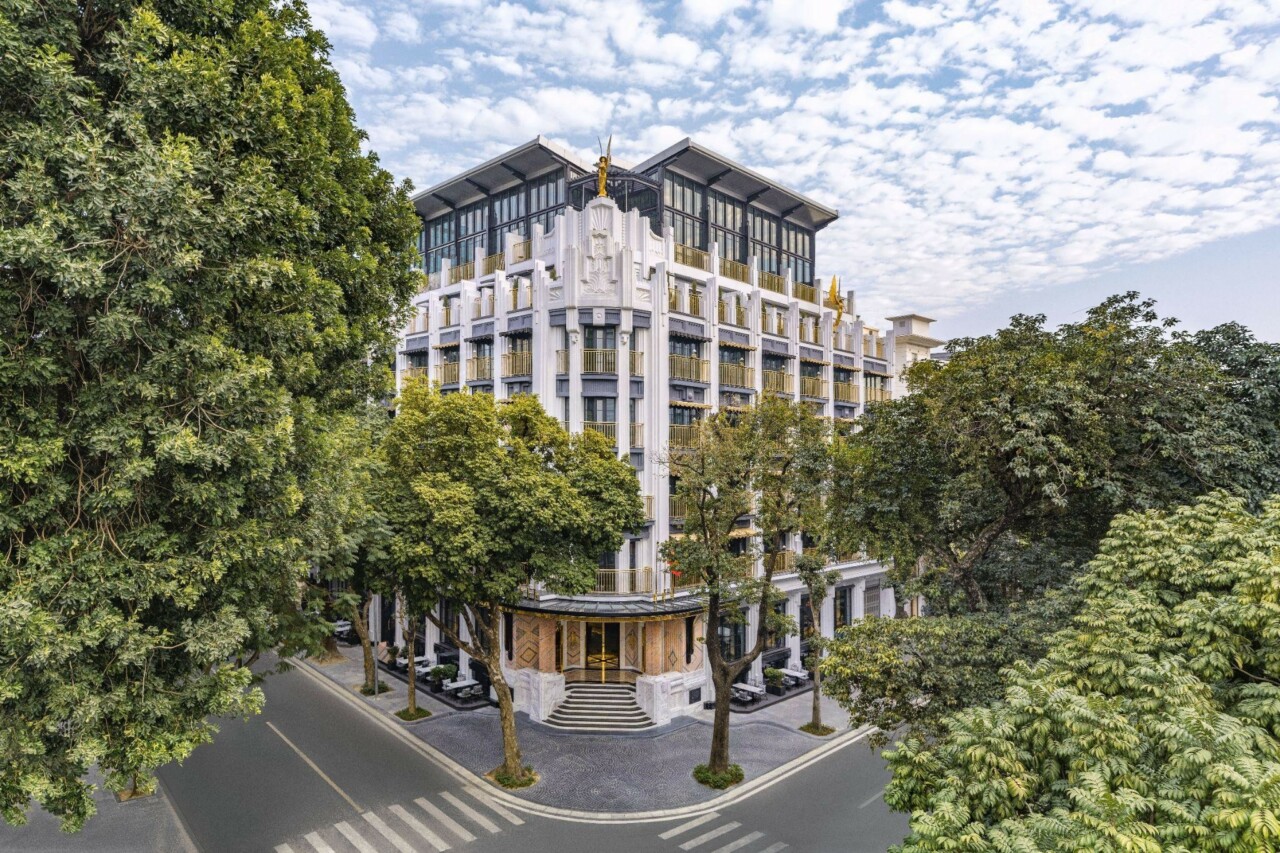 Endless celebration in December
Afternoon tea at Diva's Lounge has proudly earned its spot in the daily routine of Hanoi's socialites. This December the Winter Artist's Afternoon Tea, which was carefully designed by our patissier for the cold winter days, takes place daily from 3pm to 5pm. Indulge in a four-act menu with delicately prepared pastries, a warm cup of Diva's tea and mulled wine, and Diva's teapot.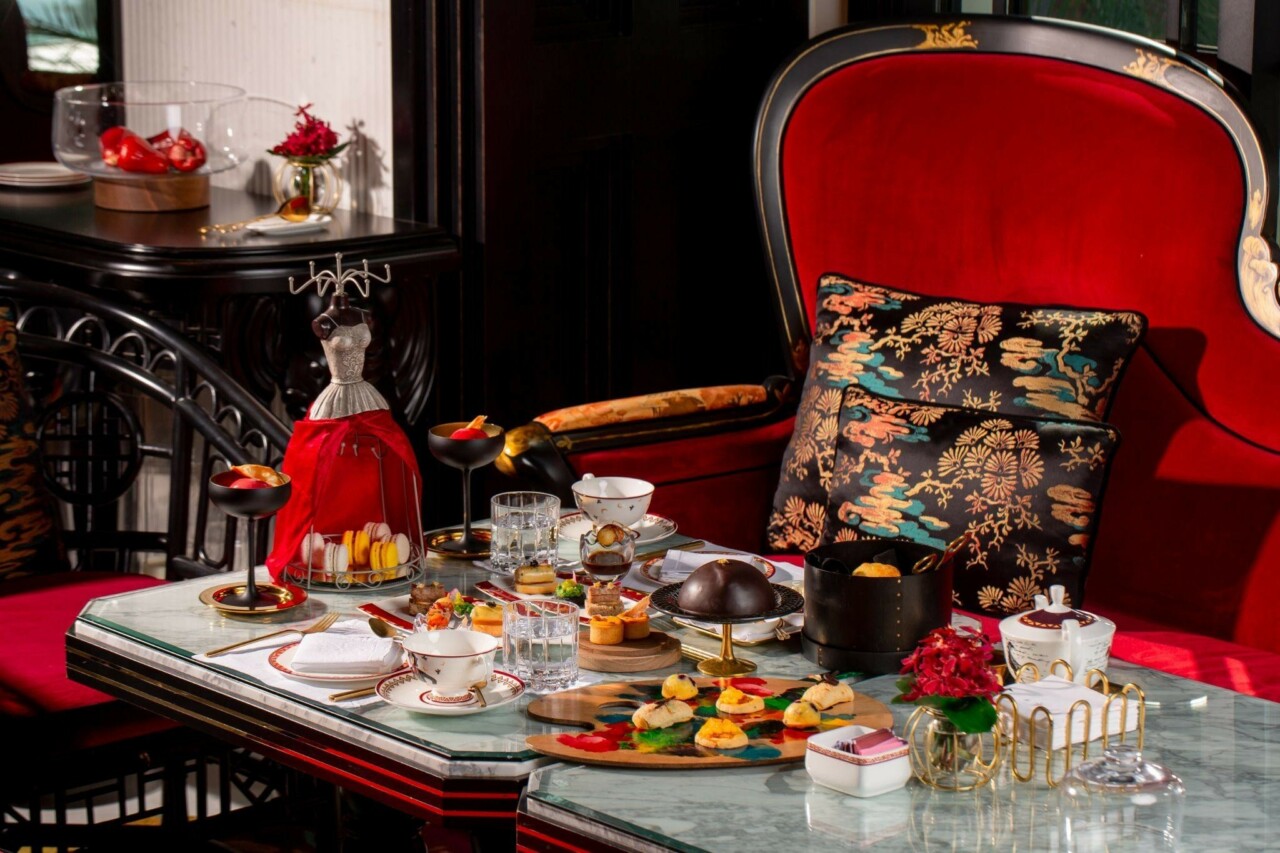 For Vietnamese food lovers, Backstage restaurant is the destination for you. Join us and enjoy exquisite dishes made from Vietnam's freshest seasonal ingredients. The lunch menu on December 24 and 25 combines the elegant flavors of Northern Vietnamese cuisine, with a selection of cocktails inspired by local cultures. On New Year's Eve, Backstage will say goodbye to 2022 with a 6-course menu perfectly embodying the quintessence of this world reknown cuisine.
For those who want to experience bustling New York on the holidays, The Hudson Rooms will bring you a classic Christmas brunch with turkey, yule log cake and the finest seafood dishes in Hanoi. The Hudson Rooms's New Year countdown party also promises a sophisticated feast that will impress even the most discerning diners high upon the rooftops of Hanoi with a view to the city.
Select from choices to delight the whole family, including your young ones — Capella Hanoi's children menus are available at all our venues.
New Year Countdown Party at The Hudson Rooms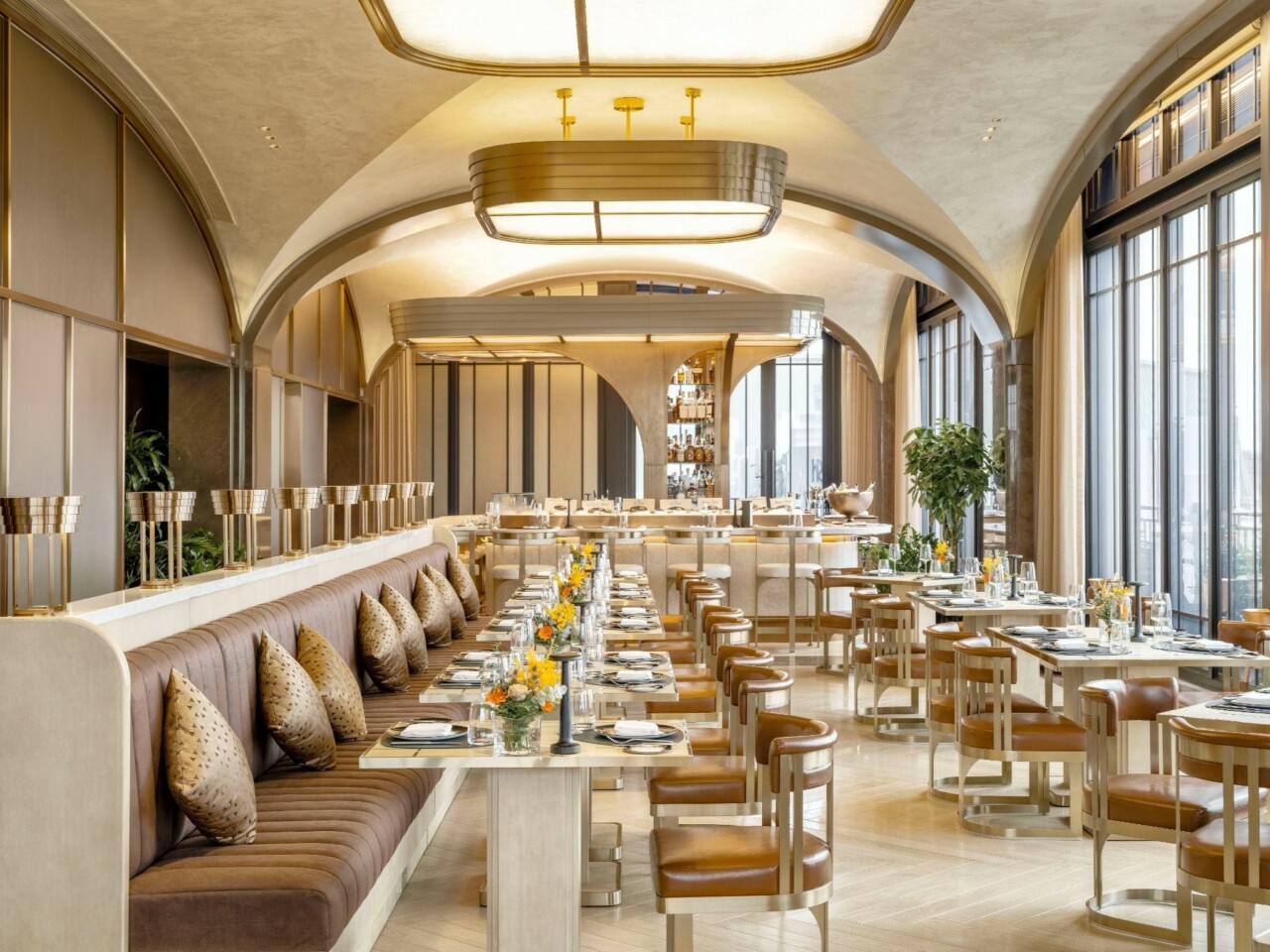 Located on the rooftop of Capella Hanoi Hotel with a splendid panoramic view of Hanoi's historic district, The Hudson Rooms is the perfect place to celebrate New Year's Eve with family and friends.
Our New Year's Eve party takes place from 21:30 on December 31 at The Hudson Rooms. Hanoi's own Grand Central Station will come alive with the red carpets, ticket conductors, fading lights, New York-inspired cocktails and bar bites that tell the story of railroads running across the United States, and of course, Champagne. The last train of the year will transport you to an atmosphere bursting with excitement with our DJ and live performances.
Book a table by our floor to ceiling windows to catch the Hoàn Kiếm fireworks, and come by to toast to a fantastically Happy New Year with us.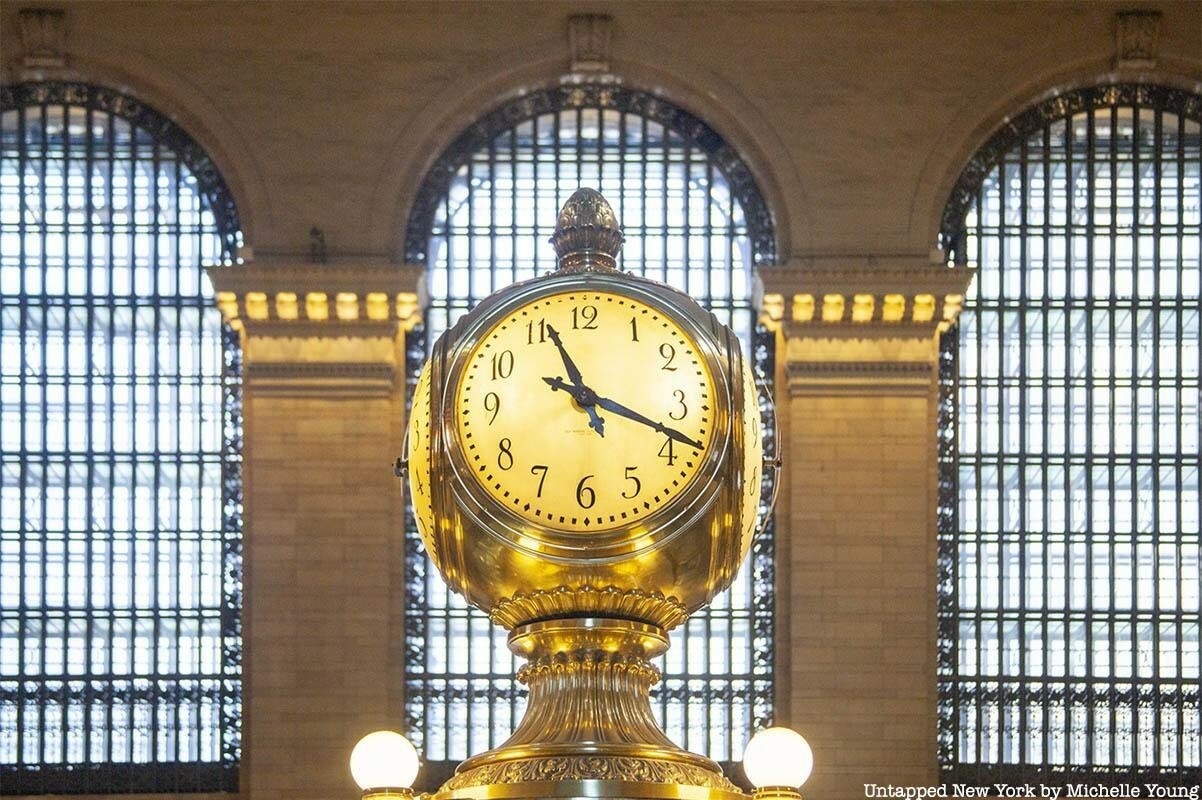 The return of Chef Yoshida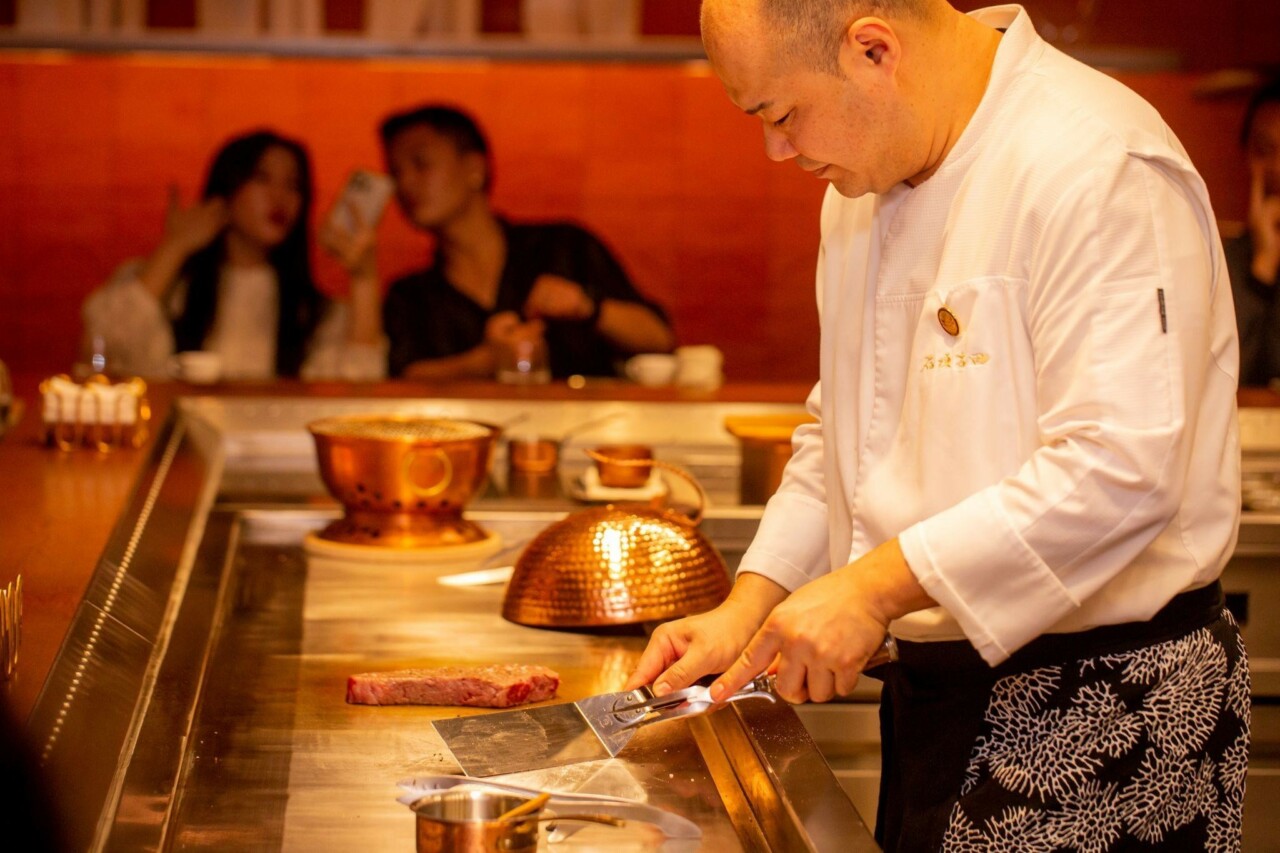 Known lovingly as the "House of Senses", Koki will prepare a very special year-end party for diners by welcoming back Chef Junichi Yoshida, the founder and head chef of Ishigaki Yoshida, the first and only teppanyaki restaurant to ever receive a Michelin star.
Every dining experience with Chef Yoshida is an occasion. Exquisite sourcing of premium Japanese ingredients, starting with our Yaeyama Kyori beef from Okinawa, is the foundation of Chef Yoshida's approach. His cooking philosophy preserves and honors Japanese culinary art, and carries the spirit of gratitude to nature and the little things we receive in life — a beautiful reminder on the last day of the year.
Book a table at the Hibana or the Izakaya to experience this one in a lifetime opportunity to celebrate New Year with Chef Yoshida, and linger a little longer at Koki's Akio Lounge to enjoy a warm cup of our exclusive sake.
Cocktail masterpieces by one of the best bartenders in the world
Continuing our guest-shift series with world-renowned bartenders, Akio Lounge and Koki restaurant will be welcoming Kaneko Michito to Hanoi. He is the founder and proprietor of Lamp Bar in Nara, Japan, which was first recognized in 2016 as one of the top 100 bars in the world. Just this year, the bar was ranked in 20th place among Asia's 50 Best Bars. Michito himself was also named "world's best bartender" after winning the Diageo World Class Global Bartender competition hosted by Diago, beating over 50.000 competitors. His cocktails are known to be subtle, harmonious, and impeccably calibrated.
Michito will be bringing to Hanoi a curated menu of 4 unique cocktails, some of which will incorporate Kinobi Gin as the base. This Japanese Gin originates from the famous winery district of Kyoto, and it enjoys the distinctive accent of the region. The bar bites selection accompanying the cocktail menu takes inspiration from traditional Japanese dishes and will include tuna, salmon, sea bream, and ramen noodles.
Our Guest Shift with Kaneko Michito will take place for two nights only, from December 9 to 10, starting from 19:00 until 23:00. With prices starting from 350.00 VND per cocktail, you can indulge in a mixology experience like no other, with one of the best bartenders that the world has ever known.
Festive Season Celebrations at Capella Hanoi:
Afternoon tea at Diva's Lounge: from 3pm to 5pm – daily
Backstage:
Christmas Lunch: 11.30-14.30 – December 24-25
Christmas Party: 18.00 – 22.30 – December 24-25
Year-end Party: 18.00 – 22.30 – December 31
The Hudson Rooms:
Christmas Lunch: 11.30 – 15.00 – 24/12 Christmas Brunch: 11.30 – 15.00 – December 25
Christmas Party: 17.30 – 22.00 – 24/12 and 17.30 – 21.30 – 25/12
Year-end Party: 18.00 – 21.00 – December 31
New Year's Eve Countdown Party: from 21.30 – December 31 Information to book a table at Capella Hanoi