The most beautiful time of the year is coming to town, let's cherish the most blessing season with Fortuna Hotel Hanoi.
Christmas Lighting Ceremony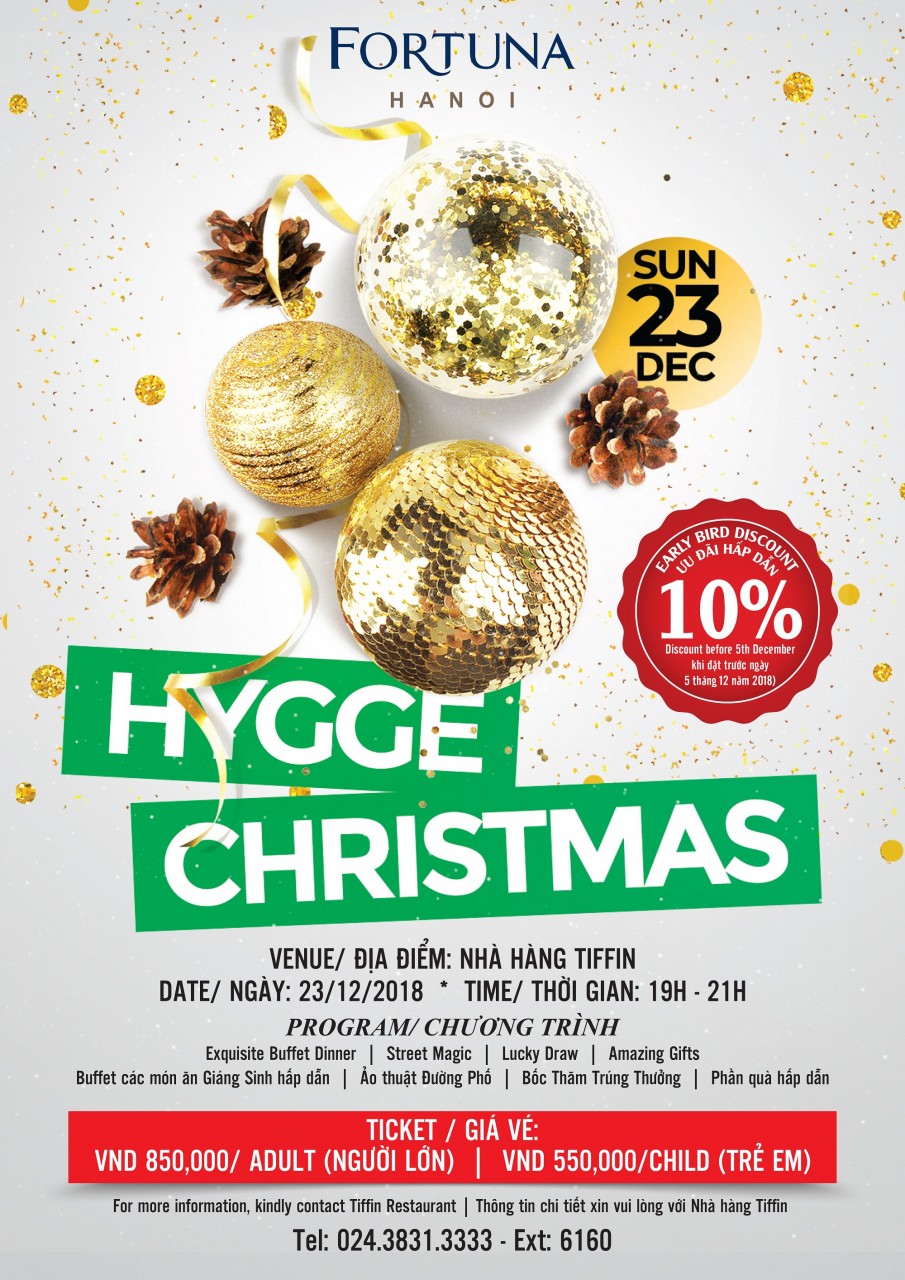 Have you ever wished upon a star? When we were a child, there was a rhyme we would say in the evening when the sky began to get dark. As soon as it was dark enough for us to see the very first star in the sky, we would say:
Star light, star bright,
First star I see tonight,
I wish I may, I wish I might
Have the wish I wish tonight.
This festive season, Fortuna Hanoi would like to invite you to celebrate our Christmas Lighting Ceremony with us. The evening commences with a welcome cocktail reception in the Lobby Lounge where the guests are entertained by an exciting hotel's own Christmas caroling, which has been prepared for months so as to bring our beloved guests stimulating moments.
Santa Claus together with his Santarinas then invite all guests to continue the evening for a Christmas Cocktail Party which is specially prepared by our culinary team, which promises to be an extravagant festive cocktail party for all to enjoy good food, good drinks and warm festive cheers!
The event is with free entrance, do come and celebrate the most beautiful time of the year with us.
Time: 6 pm – 7 pm, 23rd November 2018
Location: Hotel lobby, Level 1
"Hygge Christmas" Buffet Dinner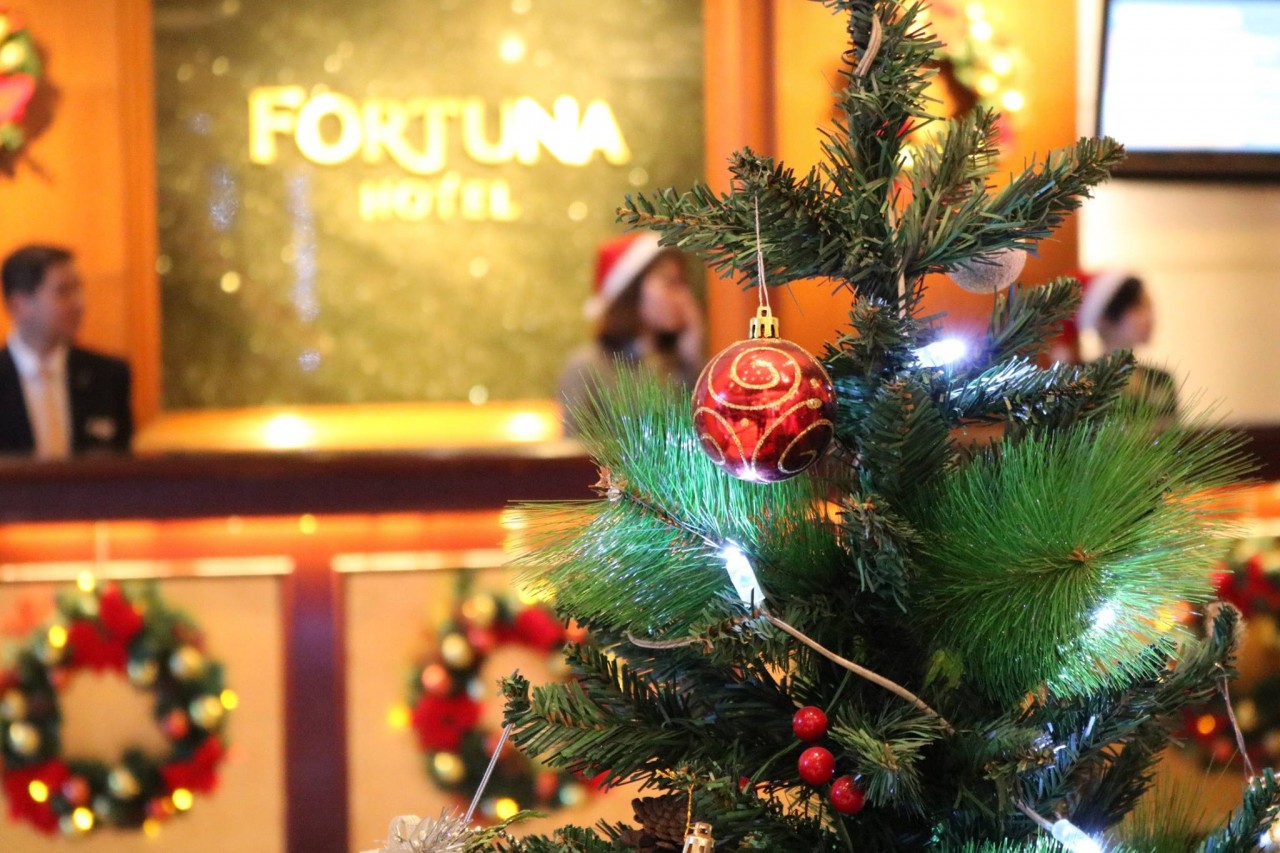 Christmas is the most wonderful time for family reunion and friends gathering. What is more grateful than enjoying good food good drinks with your beloved one in a luxury and cozy space by the sparkling tree and thrilling music? This 23rd December, Fortuna Hanoi excitedly brings you "Hygge Christmas" Buffet Dinner which promises to be an event of unique culinary and interesting activities.
Fortuna's culinary team comes up with exciting and delicious Christmas goodies to tempt our palates. Christmas Eve menu is the perfect combination of traditional staples with a contemporary twist, and served to the highest standards and customer service. The arrays of premium Christmas traditional dishes such as hot soup, turkey, roasted dishes, seafood station and desserts will definitely delight your taste buds.
Throughout the evening, guest also can enjoy series of performances such street magician and lucky draw. Especially, lucky draw is the most expected activity of "Hygge Christmas" when many valuable prizes will be given to the luckiest person of the night and many valued prizes will be presented.
Christmas is the most magical time of the year, let's come to Fortuna's Christmas Eve and celebrate this special occasion.
Price: Adult – VND 850,000 nett & Child – VND 550,000 nett
Early Bird Discount: 10% discount for booking before 5th December
Date & Time: 7 pm – 9 pm, 23rd December 2018
Location: Tiffin Restaurant, Level 1.
For ticket information, please contact Tiffin Restaurant by calling (024) 3831 3333, ext. 6160.