On 13th August, Hoiana Resort & Golf, Central Vietnam's pre-eminent luxurious integrated resort, welcomed Harley Owners' Group as a stop-over on their HOG Festival ride, a reunion journey for riders from three-chapter regions across Hanoi,  Saigon and Da Nang that took place between 11th – 16th August 2022.
The group embarked on their journey from Hanoi, covering more than 20 hours on the road to Central Vietnam, stopped by Hoiana Resort & Golf, a pinnacle of Vietnam's rich culture, vibrant energy and stunning natural beauty in one destination. The contingent of 100 bikes passed through the resort, and more than 100 individuals were treated to a quintessentially Hoiana culinary experience, a specially curated lunch by the chef for them to refuel for their journey.
This partnership underlines Hoiana Resort & Golf's position as the leading integrated resort in Central Vietnam.
Set on a pristine beach, just south of Hoi An and Da Nang, Hoiana Resort & Golf connects its guests to the rich culture and natural beauty of Quang Nam Province. The Hoiana experience is grand, glamorous and all-encompassing – from exhilarating entertainment and endless dining and drinking options to cultural performances, world-class golfing and forays down Vietnam's stunning Central Coast.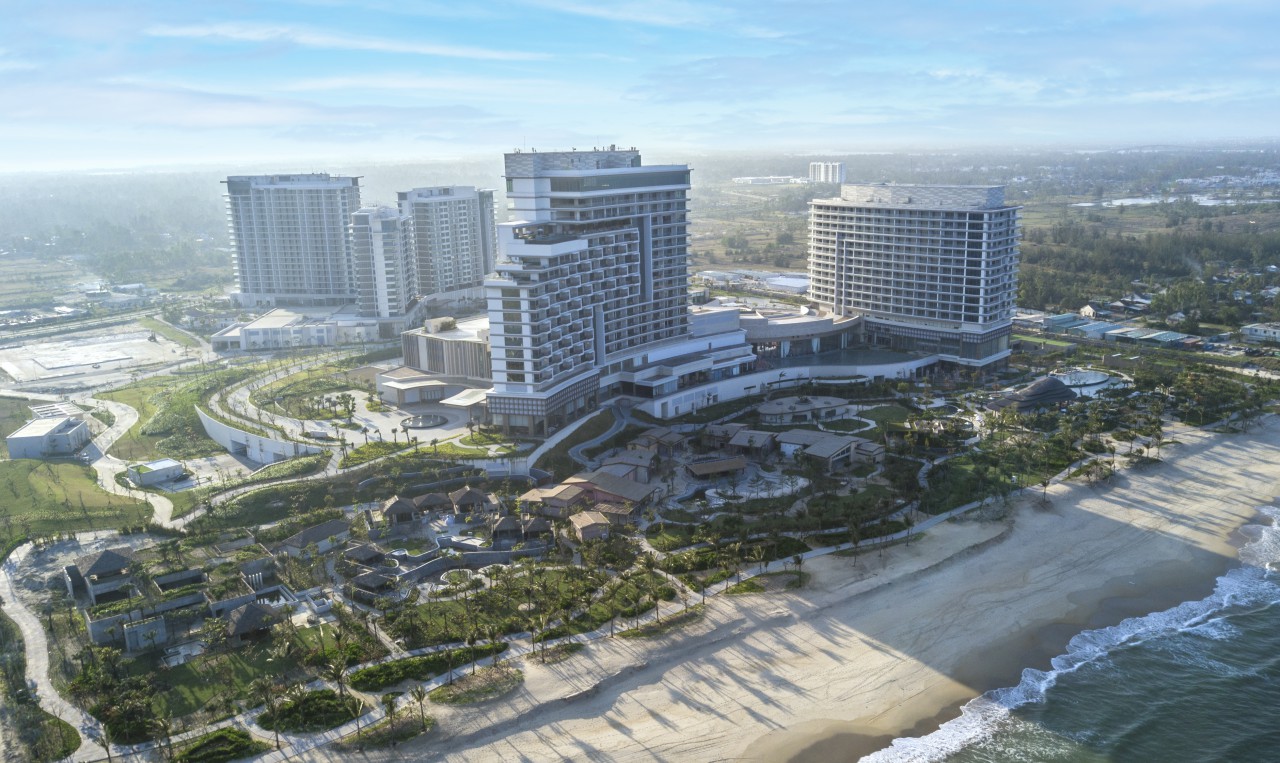 About Hoiana Resort & Golf
Hoiana Resort & Golf, Vietnam's pre-eminent luxurious integrated resort, is located on the pristine coastline near the UNESCO World Heritage Site in Hoi An, Vietnam. The stunning 4-kilometer beachfront complex has four luxury hotels managed by Rosewood Hotel Group – featuring the Hoiana Hotel & Suites with 141 beautifully appointed suites, New World Hoiana Hotel welcoming guests as of July 2022 with 476 guestrooms, and the upcoming KHOS Hoiana hotels and Rosewood Hoi An opening in Q4 2022 and 2024 respectively. A home away from home, Hoiana Residences is set to open its 270 luxuriously and spaciously appointed apartments overlooking lush gardens or the East Sea in October this year.
The integrated resort is also host to more than 10 world-class restaurants serving a plethora of authentic culinary offerings, ranging from authentic Vietnamese, Korean, Chinese and international cuisines, along with a cutting-edge gaming entertainment complex with over 140 tables and 300 electronic table games offering a variety of gaming options.
The resort also boasts a magnificent 18-hole golf course designed by Robert Trent Jones Jr., the Hoiana Shores Golf. The 71-par links course offers one of the most spectacular view and challenges players with a rewarding game. The clubhouse spans over 6,000 sq.m. is set to be one of the largest clubhouses in Asia and hosts a comprehensive suite of facilities. The course was awarded "Best New Course in Asia Pacific 2019" by Asia Pacific Gold Awards and recently placed 15th among the 'Top 100 Golf Courses in Asia' in an accolade jointly organised by Golf Travel Korea and Golf Travel China, recognising excellent golf courses and promoting golf culture across the Asian continent.