Originated from the world-famous "Phở" – Vietnamese rice noodle soup, "Phở Cuốn" is a fresh and tasty dish that has become a part of Hanoi's cuisine in the last two decades.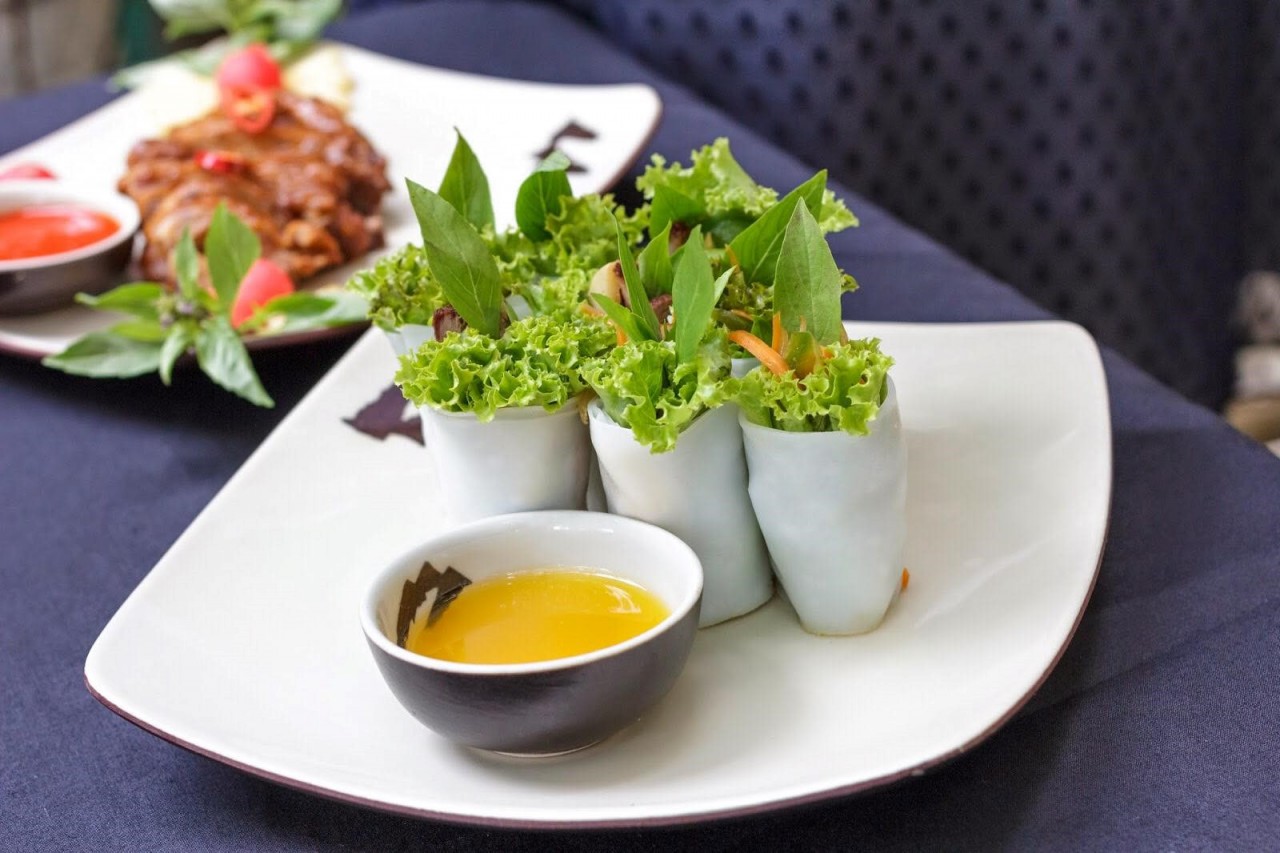 Pho Cuon is an ideal combination of meat and vegetables, being both fresh and healthy. These filling rolls can be eaten as appetisers before a main or served alongside other Vietnamese dishes sharing-style or family-style.
Ingredients: (2 persons)

400g flat rice noodle sheets

400 gr beef, thinly sliced

Fresh vegetables: lettuce, coriander, basil

2 garlic cloves, finely chopped

3 tablespoons fried shallots

1 ginger minced

1/2 tsp pepper

1 carrot, julienned

1 red chili, finely chopped

5 tsp nuoc cham fish sauce

2 tsp lemon juice

2 tsp vegetable oil

1 tsp vinegar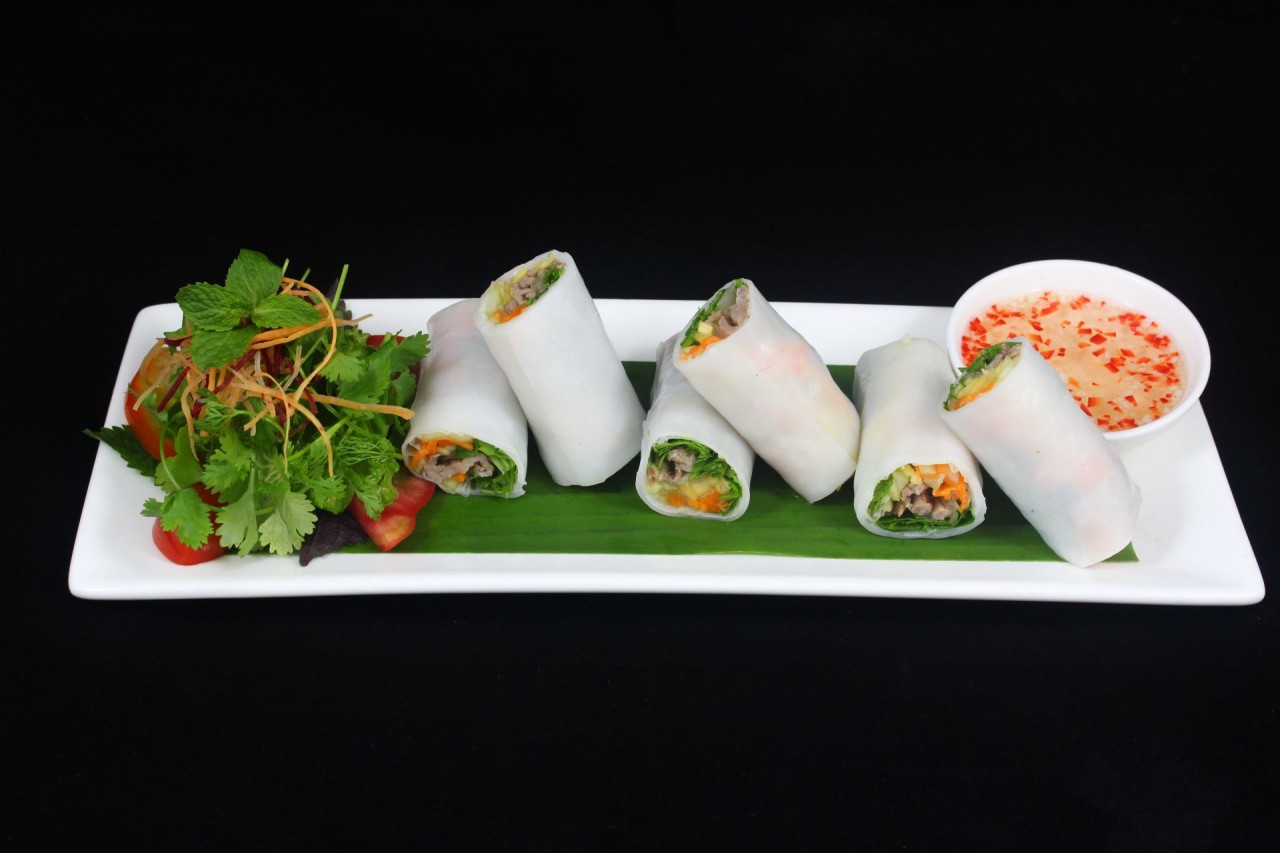 Instructions
Marinate beef with salt, pepper, minced garlic and a little of oil to make beef softer. Stir fry beef in a hot wok with a little vegetable oil and finely chopped garlic.
Detach a rice sheet and place on a flat surface. Top with some fresh greens and stir-fry beef. Lift up one end and roll it up, gently but tightly.
Set the finished roll aside onto a serving plate and repeat until all the mixture has been used.
Sprinkle fried shallots on top of the rolls if you want a bit of flavor.
To make dipping sauce: in a small pot put water, fish sauce, granulated sugar, and bring it to boil. Then turn off the heat, and put vinegar, minced garlic and minced chili. Taste the sauce again. It should be somewhat salty and a little-bit sour and also sweet. Finally put the carrots into the dipping sauce.