In Ho Chi Minh city, on September 14th 2019, LOTTE Legend Hotel Saigon organized a one-of-a-kind Premium Bridal Show called "The Legend Of Love", accompanied by a series of leading wedding service providers such as Hacchic Couture, Dream Wedding, Shiseido, Cartino, Honey Bees, Mercedes-Benz, Savills, Dune London, Chocolate Graphic, Tra Que and Bejo, etc.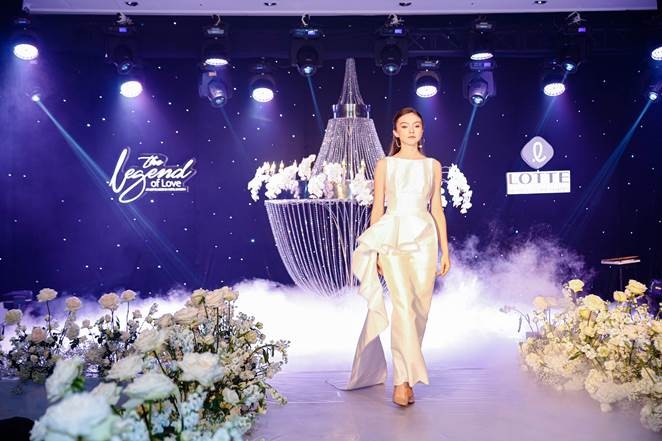 LOTTE Legend Hotel Saigon – The perfect venue for a dream wedding ceremony
Who would not wish for a dream wedding full of elegance, romance and lavishness? The higher expectations of a dream wedding, the less of wedding venues are. The options for couple are only limited at their own houses or at wedding and convention centers.
At "The Legend of Love" Premium Bridal Show, LOTTE Legend Hotel opened a brand new wedding vision that stood for opulence, exquisiteness and personalization. 
Two wedding reception samples were beautifully arranged in a private and intimate hotel area which was a clear announcement of the hottest wedding trend of the year 2019 – 2020: royal themed wedding and romantic outdoor wedding.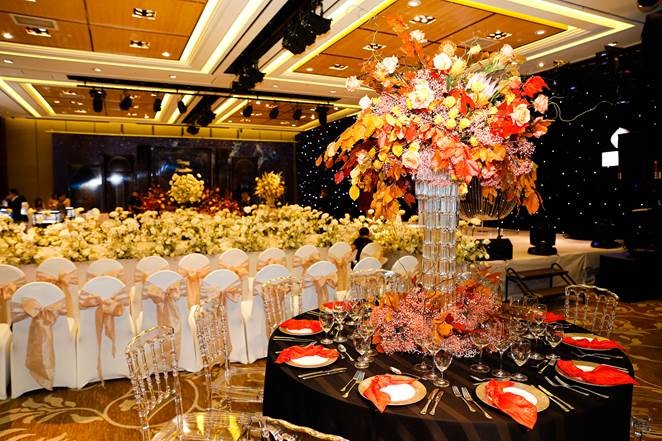 If the "Baroque royal themed wedding" mesmerized the guests by its luxurious ballroom, sophisticate decorations and radiant lighting, then "The Garden of Eden themed wedding" captured every hearts with its rustic and close-to-nature feeling yet meticulous in details coming from a 5 star service.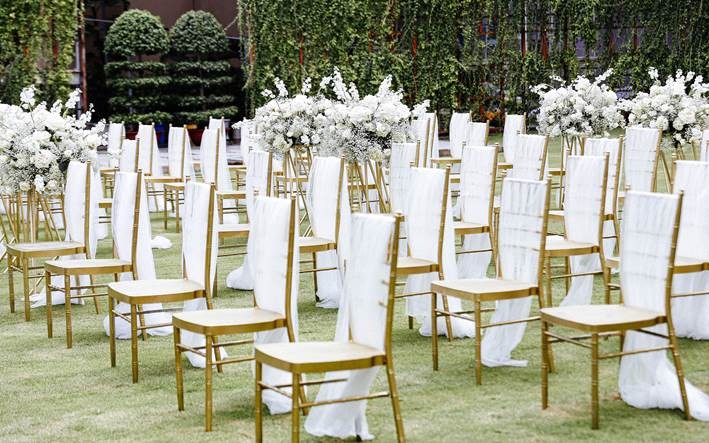 With the facade facing the romantic Saigon River, LOTTE Legend Hotel Saigon is a spacious hotel with such a resort-feeling in the heart of Saigon. This advantage allows the hotel to offer a variety of world-class banquet and wedding venue including: ballrooms, garden and outdoor pool venue. With this diversity, couples are more comfortable making choices of where to have their dream weddings, especially for the private and lavish ones. 
Being a part of LOTTE Hotels & Resorts – the leading hotel group in Korea, LOTTE Legend Hotel Saigon proudly inherits top-notch services and facilities. In this special event, LOTTE Legend Hotel Saigon was partnering up with only leading wedding service providers to offer exclusive privileges for couples who would get marriage at the hotel. 
Turn your dream wedding into reality with premium wedding brands
The highlight of the Premium Bridal Show this time was the spectacular wedding dress that had 10.000 Swarovski crystals and the presence of Top 3 Miss World Vietnam 2019: Miss Luong Thuy Linh and two runner-ups Kieu Loan and Tuong San.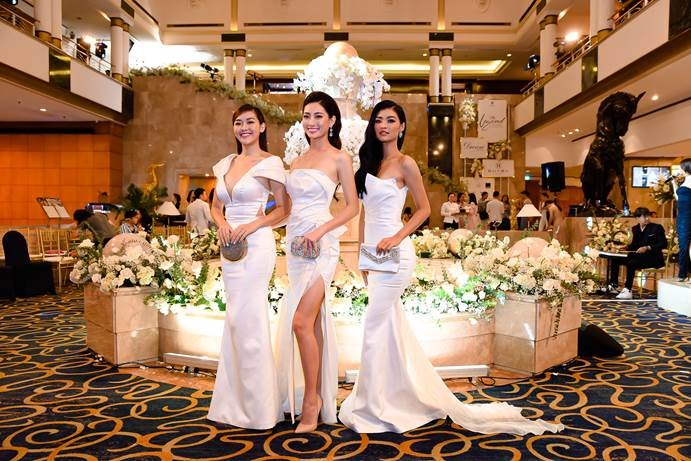 Besides the unique crystal wedding dress, the guests were fully enjoyed the latest collection from Hacchic Couture – the number one Japanese wedding dress brand. Inspired by the most elegant and classic wedding dresses that marked the beauty of time, this collection used only premium materials such as silk satin and bridal satin. Coming to the show, the guests were delighted to receive a full consultation package from 12 individual wedding specialists including: Hacchic Couture (wedding dress), Dream Wedding (wedding planner), Honey Bees (traditional wedding service), Dune London (wedding shoes), Cartino jewelry, Shiseido cosmetics, Savills Real Estate, Chocolate Graphic, Mercedes-Benz, Tra Que (wedding invitation), Bejo shoes world, and many professional wedding videography and photography brands.
LOTTE Legend Hotel Saigon truly put on a distinctive show with amazing live music and dance performances. This event created such a huge impact and inspiration of tailor-made and lavish weddings.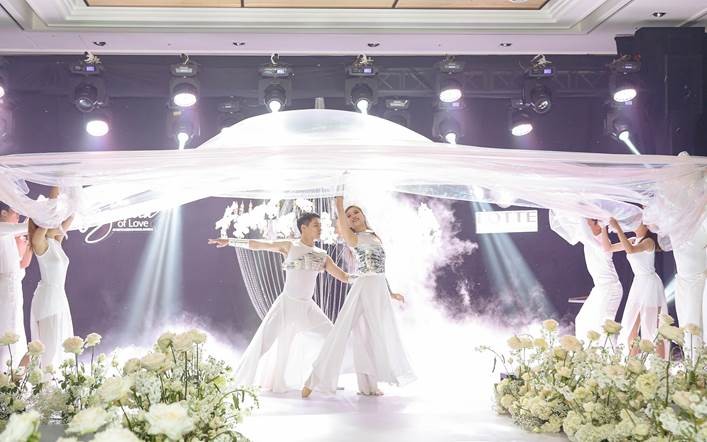 Exclusive privileges from top wedding brands
Couples at the event had the chance to receive more than 30 valuable lucky draw prizes from 12 premium wedding partners of LOTTE Legend Hotel Saigon. 
Especially, LOTTE Legend Hotel Saigon offered a once-in-a-lifetime opportunity to enjoy: 2 night stay at LOTTE Seoul Hotel and LOTTE Jeju Hotel for the luckiest couple.
With such a big bridal show and lots of attention to details, LOTTE Legend Hotel Saigon painted a beautiful picture of how unique and intimate a new wedding should be. In this special occasion, LOTTE Legend Hotel Saigon dedicatedly designed many engaging wedding packages for customers who plan to have their dream weddings at the hotel. With these exclusive packages, it will be such a great chance for couples to have one step closer to their wedding dreams.