The Singapore Tourism Board (STB) in collaboration with the Embassy of the Republic of Singapore in Hanoi with support from the Hanoi People's Committee will be organising the Singapore Festival  on 23- 24 March 2019 for the first time in Vietnam's capital city, Hanoi.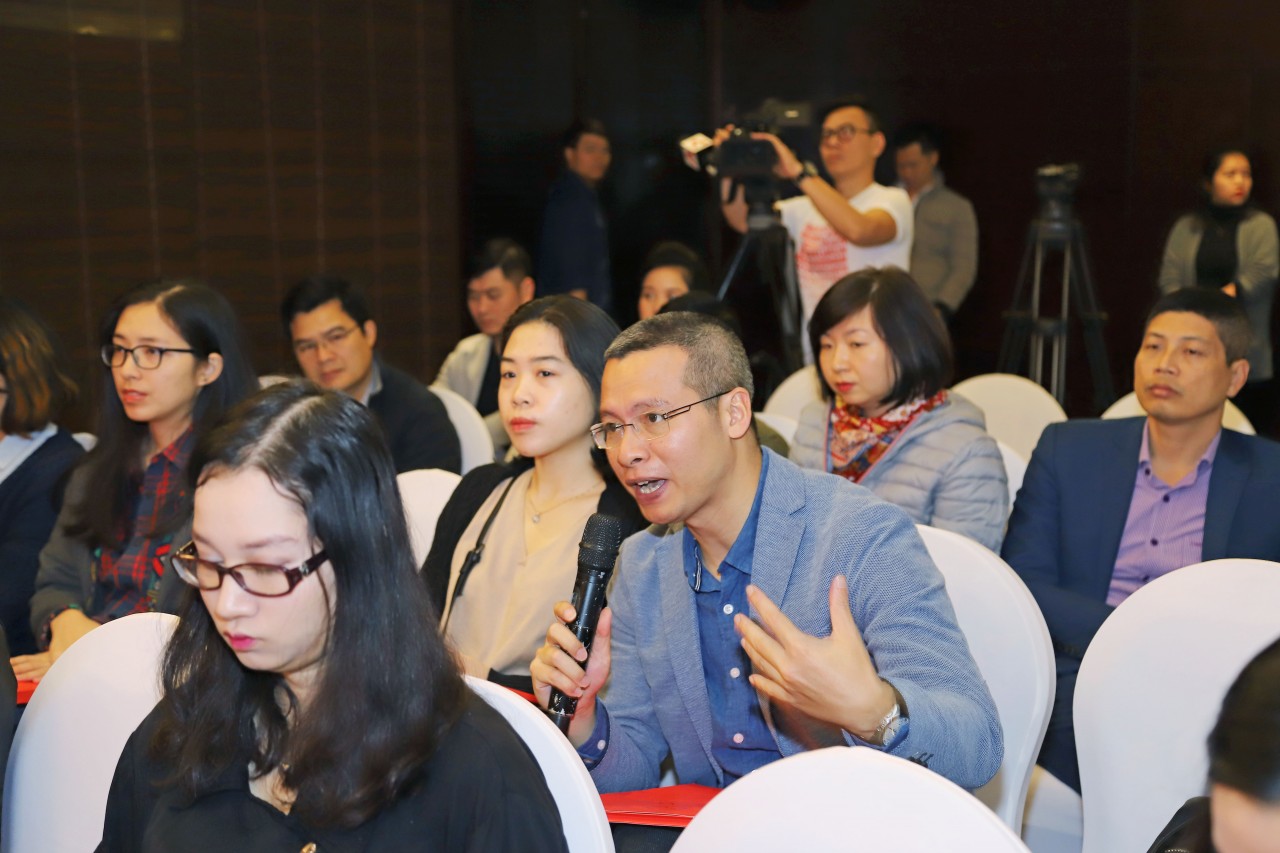 The upcoming two-day Singapore Festival will introduce various unique culture and tourism offerings of Singapore.  This is STB's ongoing effort to build a deeper connection with the people of the northern part of Vietnam through its Passion Made Possible destination brand.
First launched in August 2017, the Passion Made Possible brand encapsulates Singapore's never-settling spirit of enterprise in making passions possible through grit and determination. STB introduced the concept of Passion Tribes or interests that appealed to travellers with the unveiling of four specific tribes, namely Foodie, Collector, Explorer and Progressor.  As STB move into the second wave of the Passion Made Possible campaign, three more Passion Tribes – Culture Shaper, Socialiser and Action Seeker – are being activated, which will allow more consumers to cultivate their passions and interests in Singapore. With that, STB's seven tribes would have all been rolled out. Please see Annex A for more information on the Passion Tribes.
Ms. Sherleen SEAH, Area Director of STB Vietnam shared that "close to 600,000 visitors from Vietnam visited Singapore last year. This is 11% increase from 2017 and we are very humbled and honoured that the Vietnamese continues to find Singapore the preferred choice of travel destination. We hope that Singapore is a place that where Vietnamese can be inspired not just by what one can do, but who one can be."
The two–day Singapore Festival will focus on bringing Singapore stories alive through a plethora of experiences complemented by participating travel partners attractive offerings. Some of the key highlights include:
Culture Shaper Tribe (Arts and Culture): Art installations, cultural performances and film.
Foodie Tribe (Food): Local favorites from Michelin-rated restaurants to hawker stalls.
Collector Tribe (Retail): Pop up showcase of selected home-grown brands.
Explorer Tribe (Tourism offerings): Iconic key attractions, events and cultural precincts.
Socialiser Tribe (Music & entertainment): Music performances.
Furthermore, a fringe event is organised by Pan Pacific Hanoi in partnership with STB. A Singapore Food Festival Buffet featuring limited portions from popular Singapore Food vendors and live demonstration by Michelin-star chef, Hawker Chan will take place on 22 March 2019.
Ms. Catherine Wong Siow Ping, the Ambassador of the Embassy of the Republic of Singapore in Hanoi expressed delight in hosting this festival: "Together with the Singapore Tourism Board, we are pleased to organize this special event to bring Singapore closer to the Vietnamese, especially the Hanoi people. This festival is an excellent opportunity to expand the cultural exchanges between the two countries, as well as to further strengthen the relationship between Singapore and Vietnam."
The Singapore Festival 2019 will be held at Ly Thai To Park, Hanoi Walking Street from 23 – 24 March. Entrance to the festival is free, with special travel deals and gifts given out to visitors.
About new brand "Singapore – Passion Made Possible"
Singapore Tourism Board (STB) and the Economic Development Board (EDB) introduced a unified brand for Singapore – Passion Made Possible. Passion Made Possible is a reflection of the country's authenticity and depth of character, capturing the spirit of the nation in a way that speaks to Singaporeans and residents alike to build affinity, affiliation and top-of-mind recall for choosing Singapore as a destination to visit and invest in. With the themes of 'passion' and 'possibilities' entrenched in Singapore's history and imbued in the nation's psyche, Singapore – Passion Made Possible further attests to the country's track record and tenacity to fulfil passions and continually create new possibilities. For potential customers and businesses, the new brand will connect Singapore with the international audience on a deeper level through authentic stories and representations about Singapore and Singaporeans.
About the Singapore Tourism Board
The Singapore Tourism Board (STB) is the lead development agency for tourism, one of Singapore's key economic sectors. Together with industry partners and the community, we shape a dynamic Singapore tourism landscape. We bring the Passion Made Possible brand to life by differentiating Singapore as a vibrant destination that inspires people to share and deepen their passions. For more information, visit www.stb.gov.sg or www.visitsingapore.com or follow us on Twitter @STB_sg (https://twitter.com/stb_sg).
A Destination of Visitor Passion Points & Possibilities
STB has grouped potential visitors together into Passion Tribes based on their lifestyles, interests, and what they travel for. There are seven "Passion Tribes":
Explorers enjoy exploring and discovering different places and spaces, enabling them to create new stories.
Collectors enjoy shopping and collecting items that showcase their unique identities.
Socialisers enjoy the energy of the nightlife and entertainment scene and how music enables them to blend these experiences together.
Foodies delight in food, cooking and dining and want to experience flavours in new ways.
Culture Shapers enjoy immersing themselves in arts and culture to gain new perspectives.
Action Seekers seek action and excitement, always chasing the next adrenaline rush.
Progressors are business travellers seeking to connect, collaborate and innovate.