Having such a wonderful climate and 36 golf courses, idyllic Jeju island is recognized as a top golfing destination in Asia.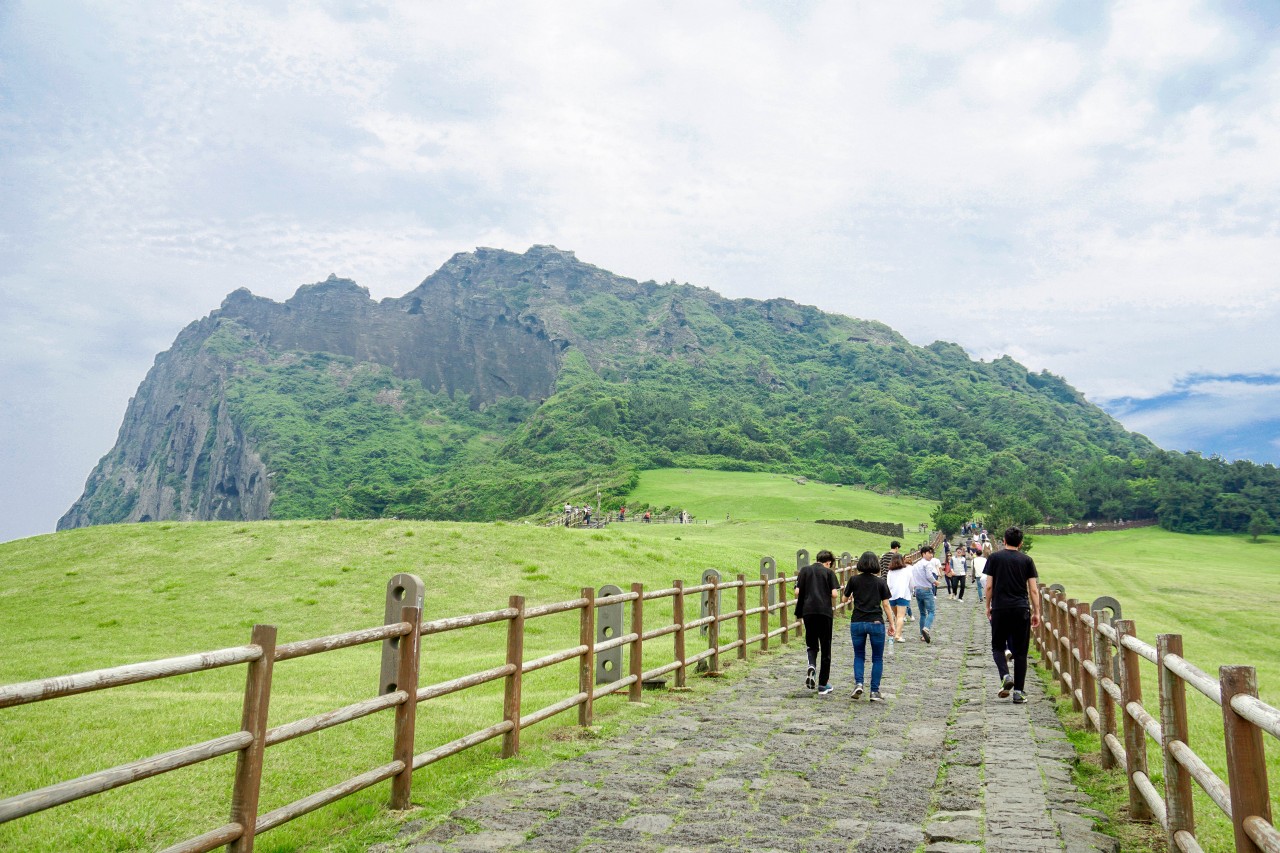 A peaceful island
As the biggest island of South Korea, Jeju is blessed with a glorious ocean and splendid landscaped including mountains, forests, and ecosystem. The island with a population of 600,000 doesn't have many superb swimming beaches, but instead offers several mesmerizing reefs, volcanoes, crystal clear water and a rustic beauty.
Looking from above, the island is covered by a layer of primary forest and vegetation, which are strictly preserved by the authorities. Visitors can see meadows and borderless grass fields stretching to the horizon. This is a perfect condition to raise cattle like horses, cows and sheep as well as sports like equestrianism and horse racing.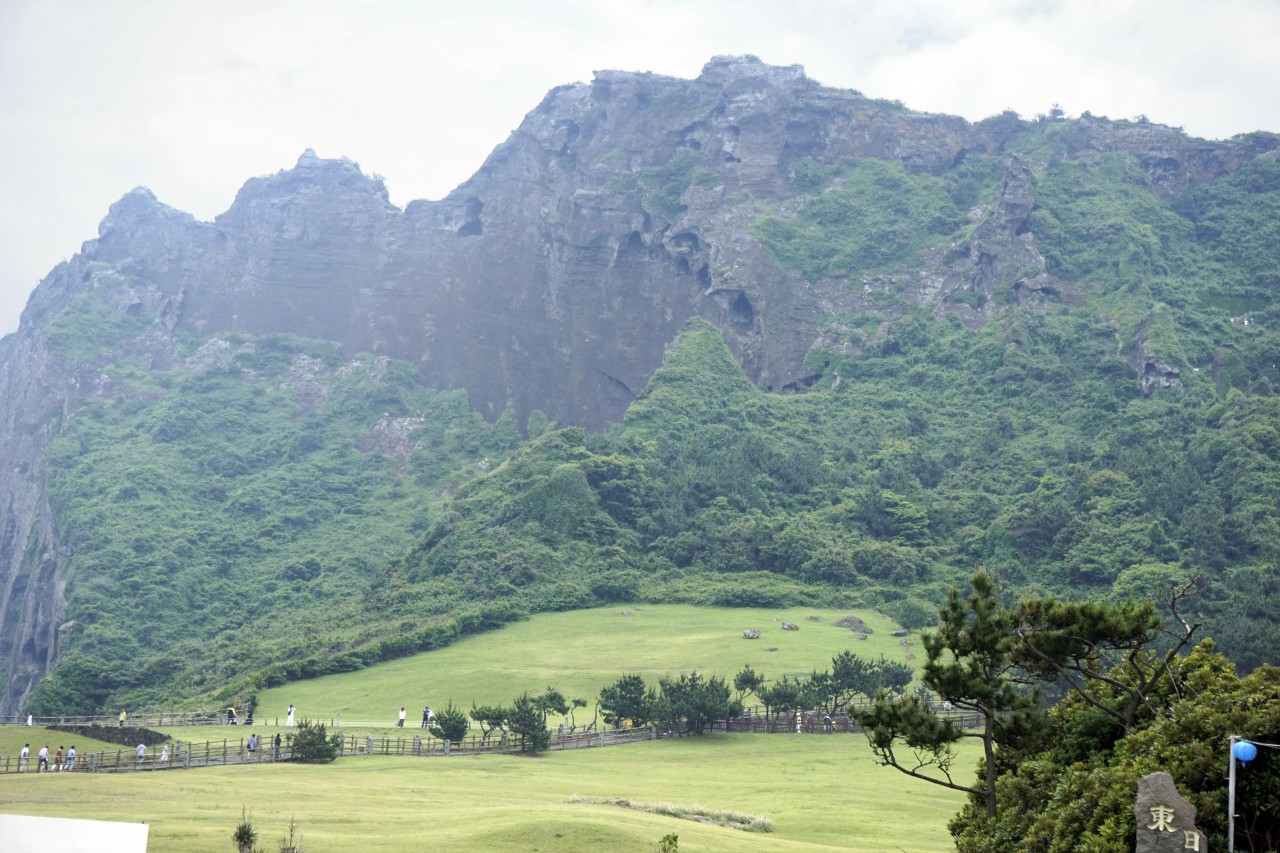 Jeju is a special economic zone with rights to regulate activities in terms of economic and tourism development. The infrastructure system is impressively developed, especially with the authority opening new tourism categories each year to attract more visitors, allowing Jeju to welcome about 15 million tourists annually (exceeding the number of tourists to Vietnam). Their advertising through Korean cinema and television has been considered as an effective form of promotion.
Jeju has an amazing climate (similar to Dalat in Vietnam), with warm winters and cool summers. Most of the soil comes from volcanoes, therefore the island is ideally suitable for farming and growing vegetables and fruits. The food here is fresh and delicious, especially the seafood such as shrimp, fish, abalone, etc.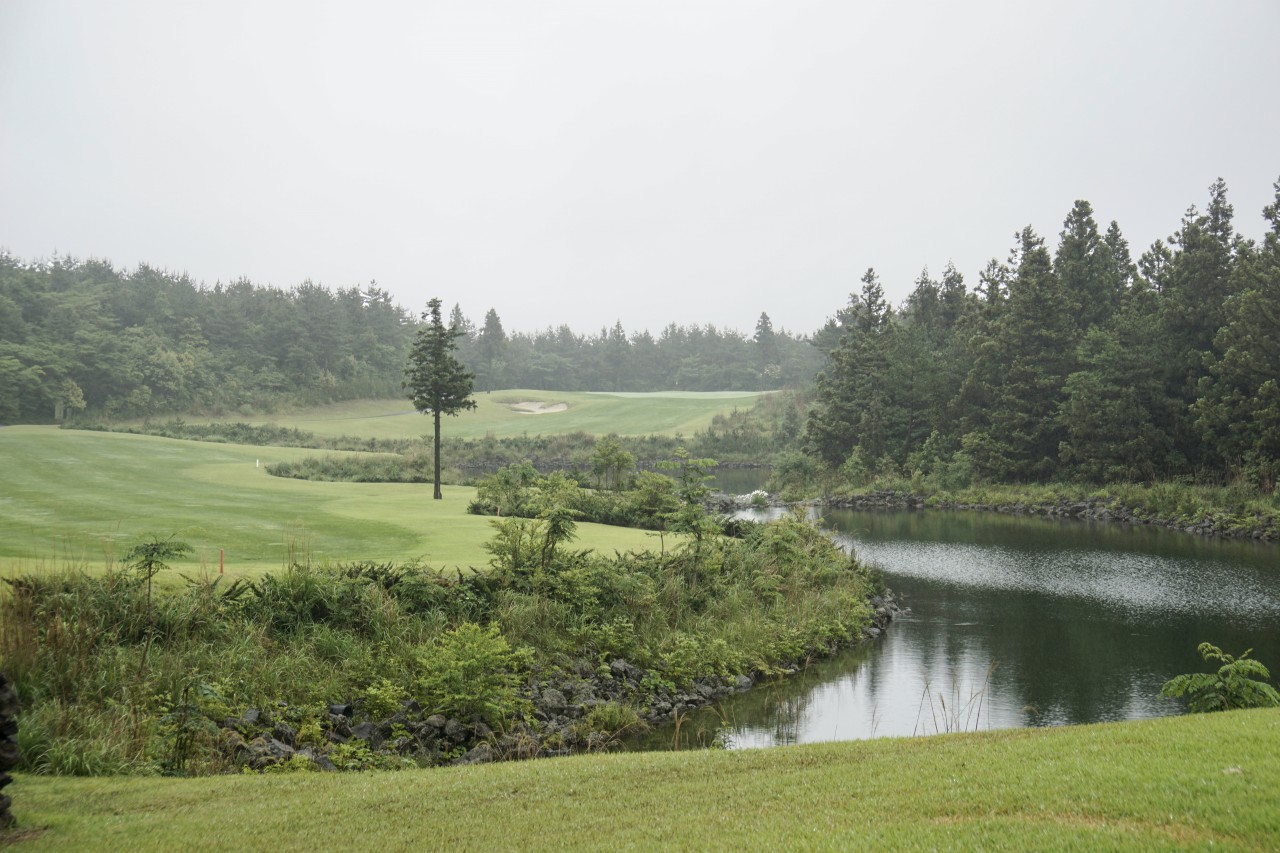 Golfing in heaven
"Heaven" is the most suitable word that can describe the island when it comes to golf. Having such a glorious backdrop of mountains and forests, golfing in Jeju is like an exciting journey to a protected park. An exquisite combination of sky, fresh breeze, fairway, and greens, are complemented by serenity and tranquility, delivering a unique experience, only on Jeju. Golfers are even instructed not to make noises when playing.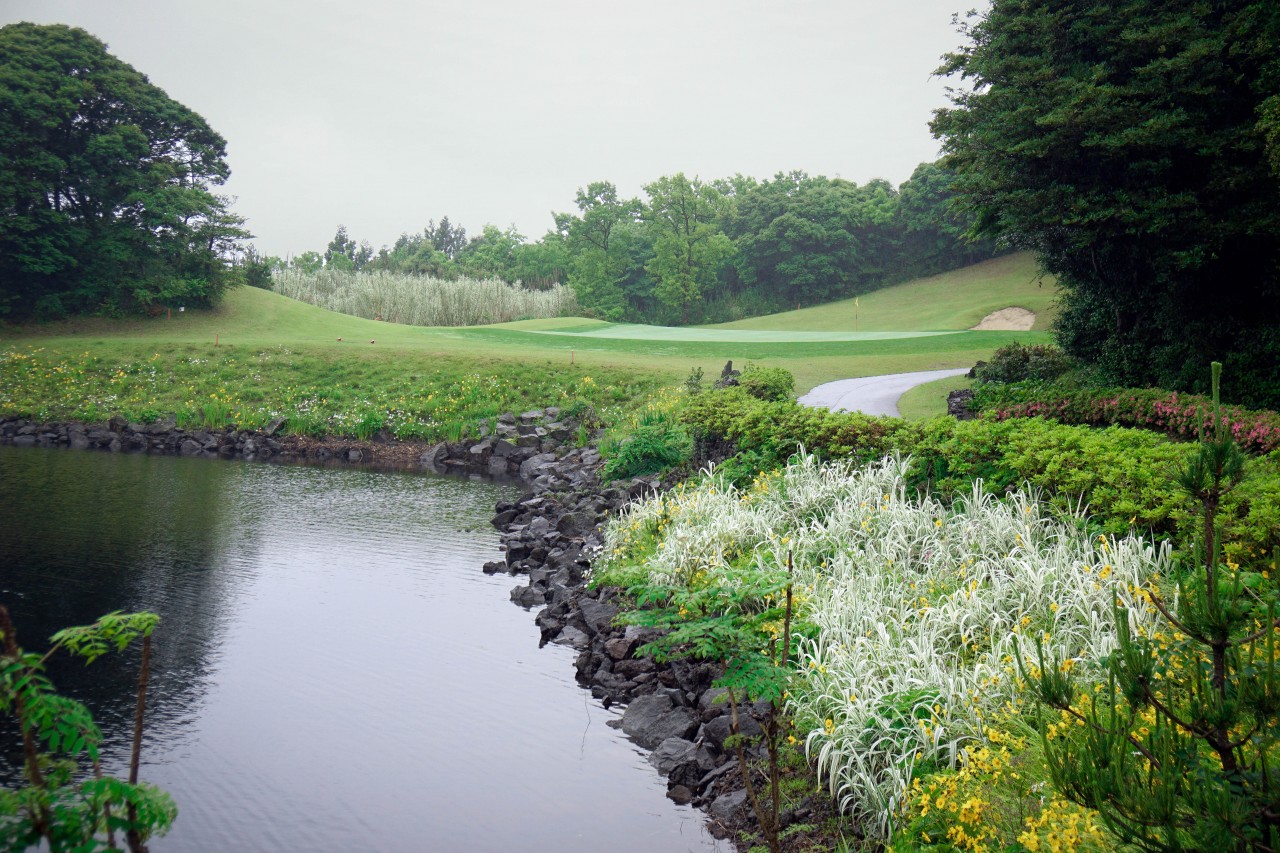 Interesting facts:
4-player flight, 1 buggy, 1 caddie: The caddie is the driver. The buggy is fully equipped with storage for balls, bag of clubs, tees. Cold/hot water, tea and coffee are also available for golfers.
Automatic buggy: Some buggies are high-tech and controlled by caddies from distance. The buggies even have an onboard screen, which demonstrate varied information such as golf holes location, distance, bunkers, water traps, etc.
Professional caddie: Aside from some basic technical terminology, caddies here don't speak English. However, they still provide professional services. They always try to be your friend/companion during your game. *Note: Golf courses in Jeju are built near forests. If you lose a ball, the caddie will not look for and take it back to you.
Elegant Korean golfers: Korean golfers do not gamble while playing. They dress well, have good manners, and are friendly.
Beware of snakes: Players are not recommended to look for lost balls. Pay attention to the snake signs!
Basic information
Total area of Jeju island: 845 km²
Population: 600,000 people
Golf courses: 36
Tourists: 15M/year
Green fees: $200-$400/round
Tips: $20-$25/golfer