As the 2nd largest coffee producer in the world, Vietnam always makes a huge impression on its visitors by its strong and unique coffee. Here are the six popular types of coffee that you should not miss.
Egg coffee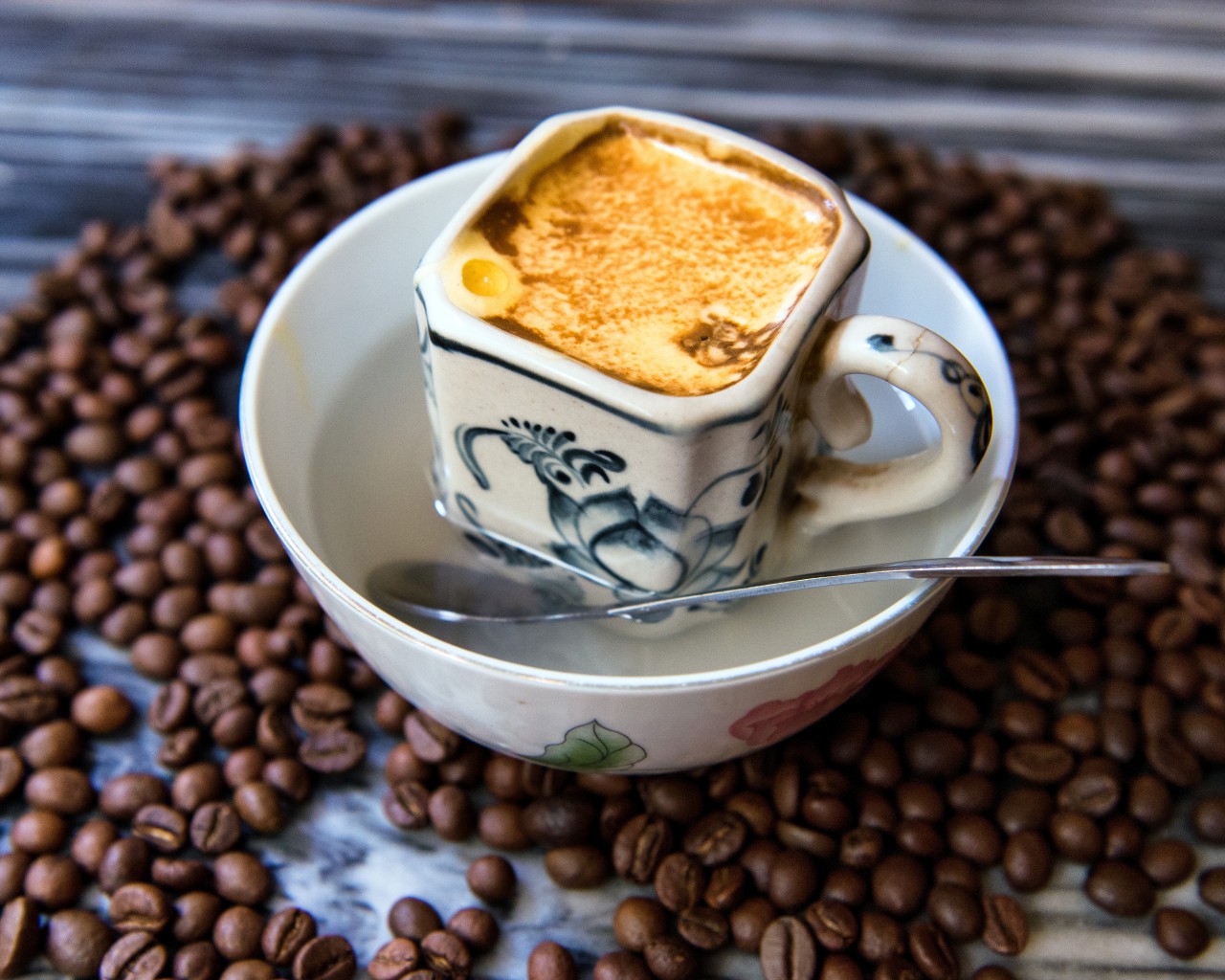 Egg yolks and condensed milk are whisked together to create a creamy, soft, sweet, and white foam, which is perched on strong black coffee. This coffee tastes like a delightful dessert and is definitely a specialty you cannot miss when visiting Vietnam.
Where: Cafe Giảng, Cafe Đinh, Café 82, Nấp, Viet Phin
Drip coffee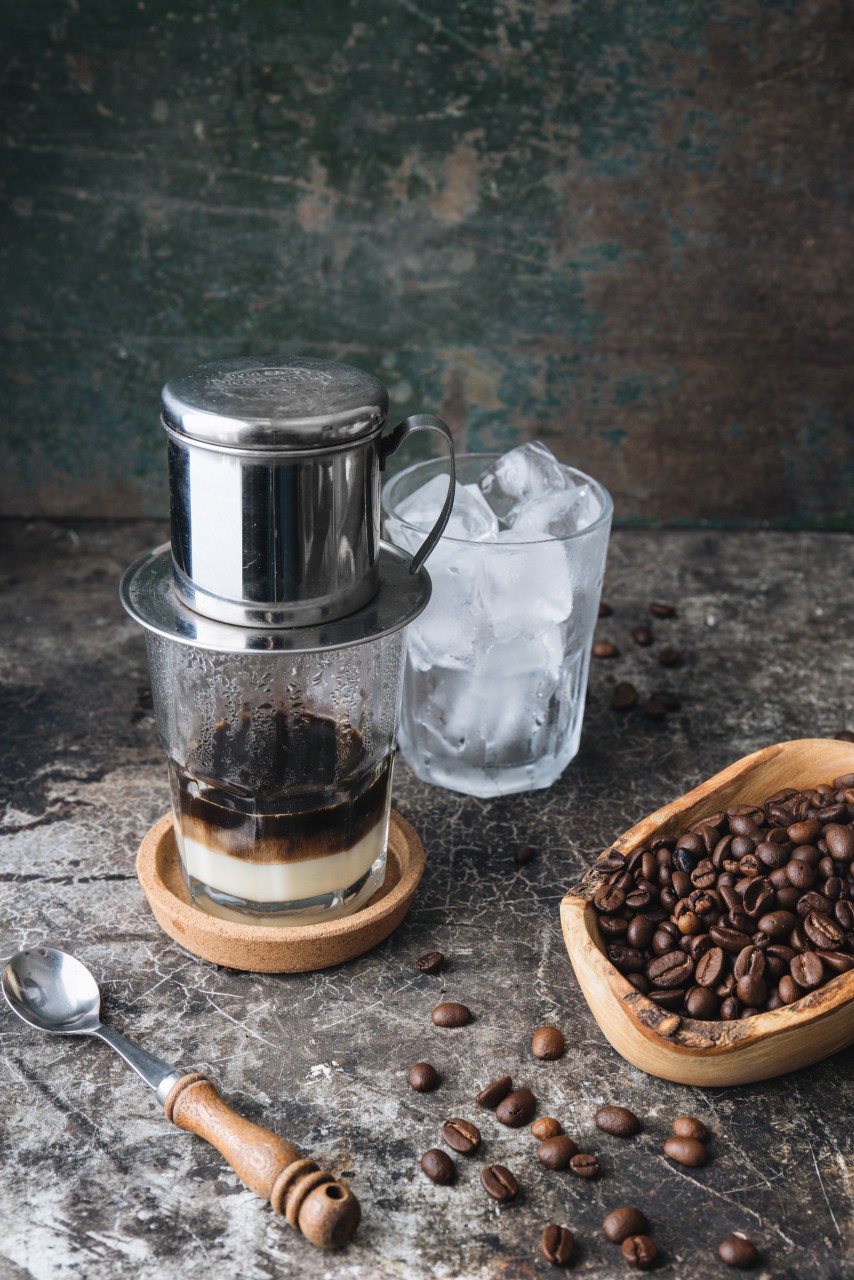 Coarsely ground coffee beans are put into a French drip filter (called 'phin') sitting on top of the cup. The beans are weighted down by a thin lid; then hot water is poured into the filter, drips through the coffee beans and into the cup. You can drink that dark, strong brew or like most people prefer, with a little condensed milk.
Where: Cafe Mai, Trung Nguyên Legend Café
Yogurt coffee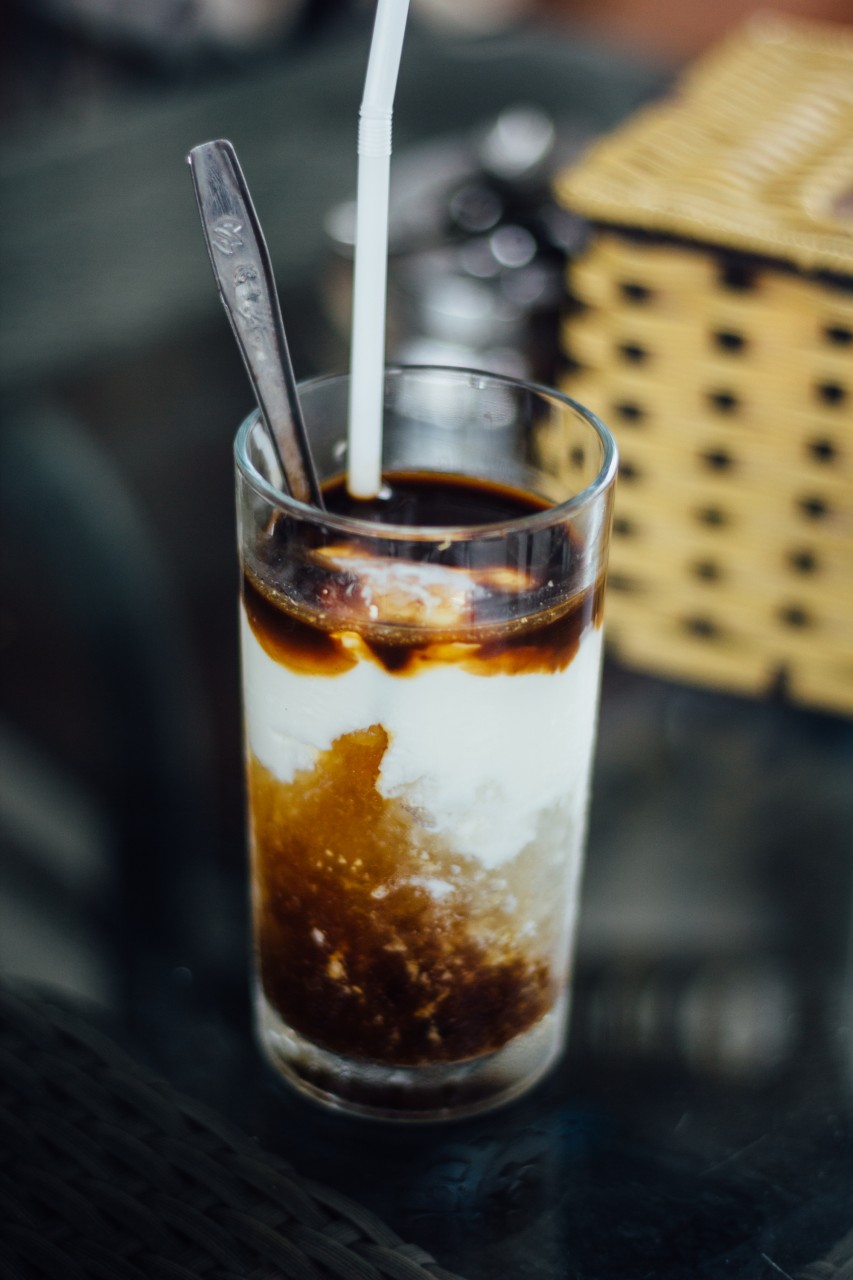 The rich and creamy yogurt is put into the cup with black coffee; which you will need to stir before taking a sip. This may sound like a strange combination but yogurt and coffee in fact complement each other's distinctive tastes.
Where: Cafe 39 Tạ Hiện
Coconut coffee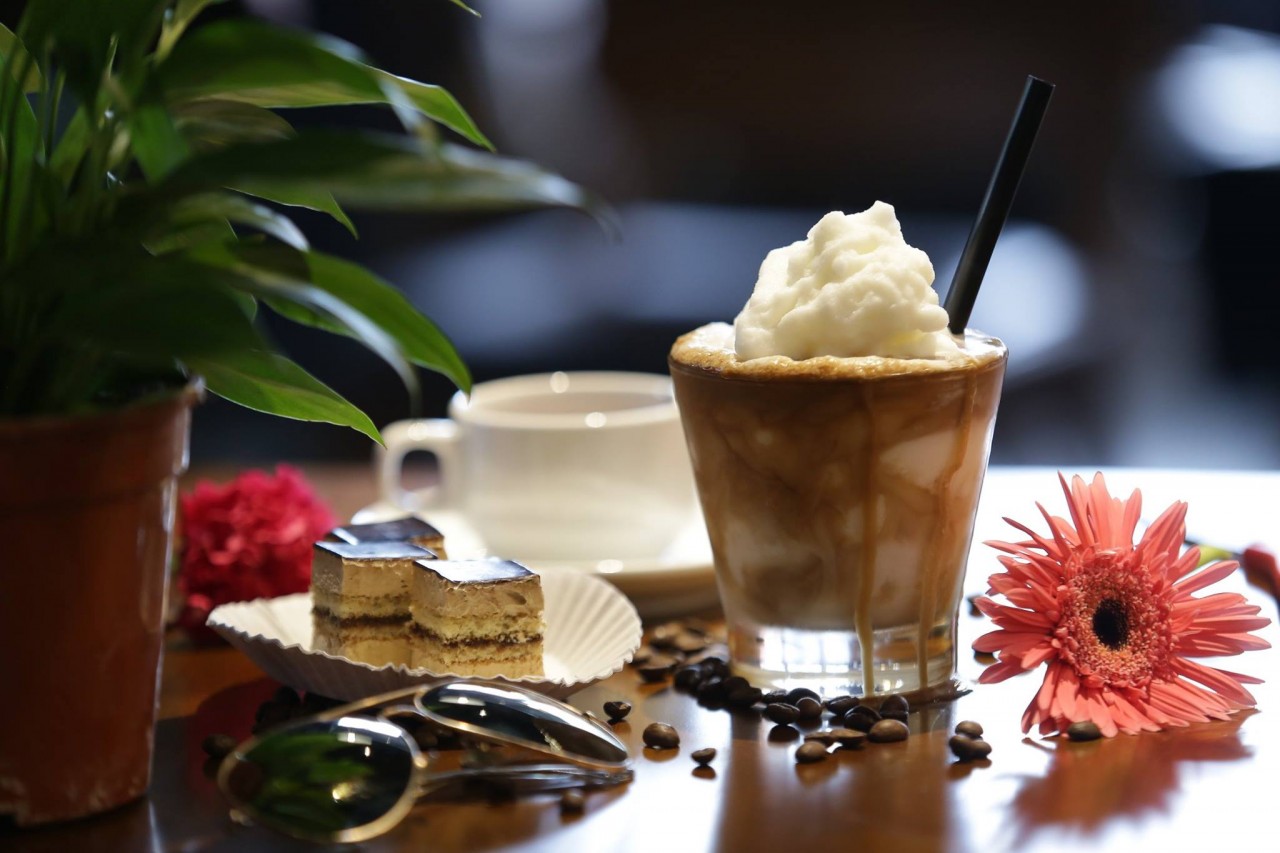 Coconut milk and condensed milk are blended with ice then topped on a black coffee base. The strong flavor of coffee mixed with the rich flavor of coconut will give you a very fascinating coffee experience.
Where: Cộng Coffee
Vietnamese black coffee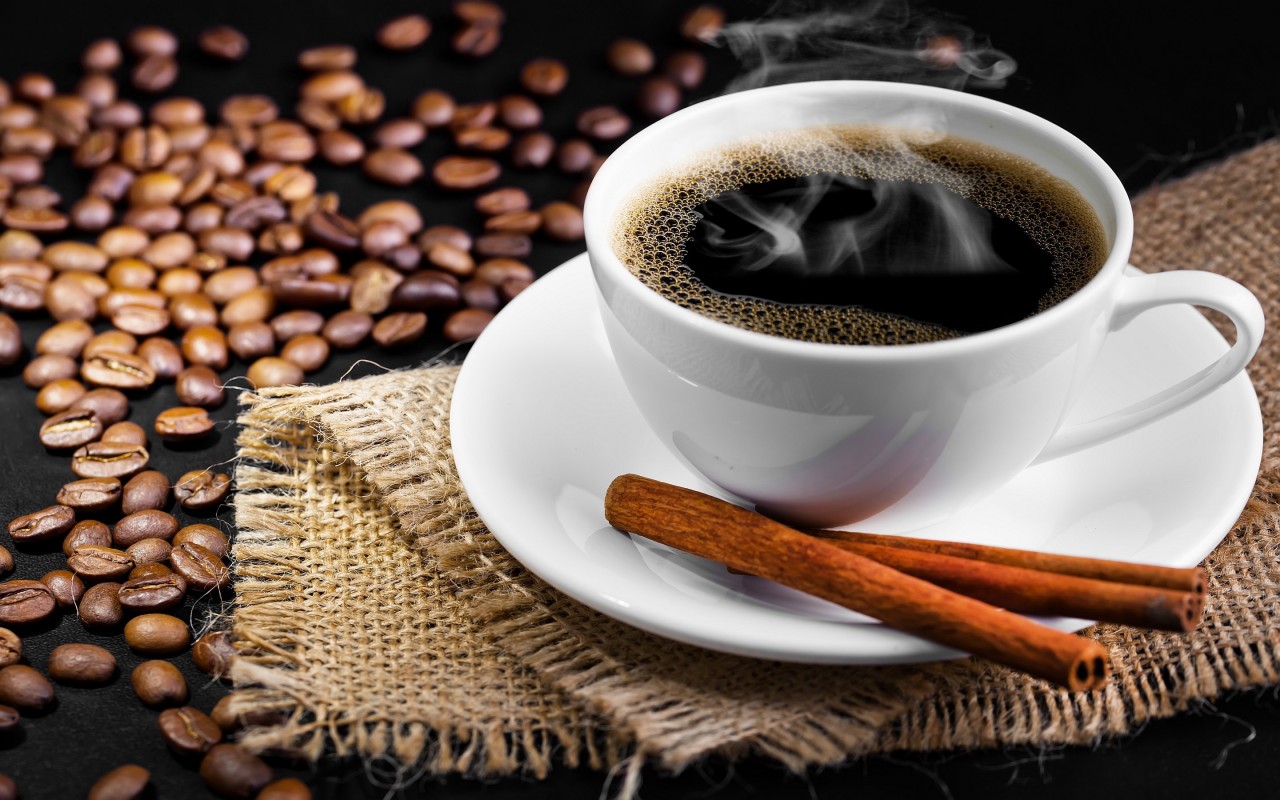 Black coffee in Vietnam is very strong and usually prepared by a Vietnamese coffee filter. The bitter flavor will be followed by a sweet after-taste.
Where: Café Đinh, Café Năng, Café Mai, Trung Nguyên Legend Café or any coffee shop.
Vietnamese coffee with condensed milk ('brown coffee')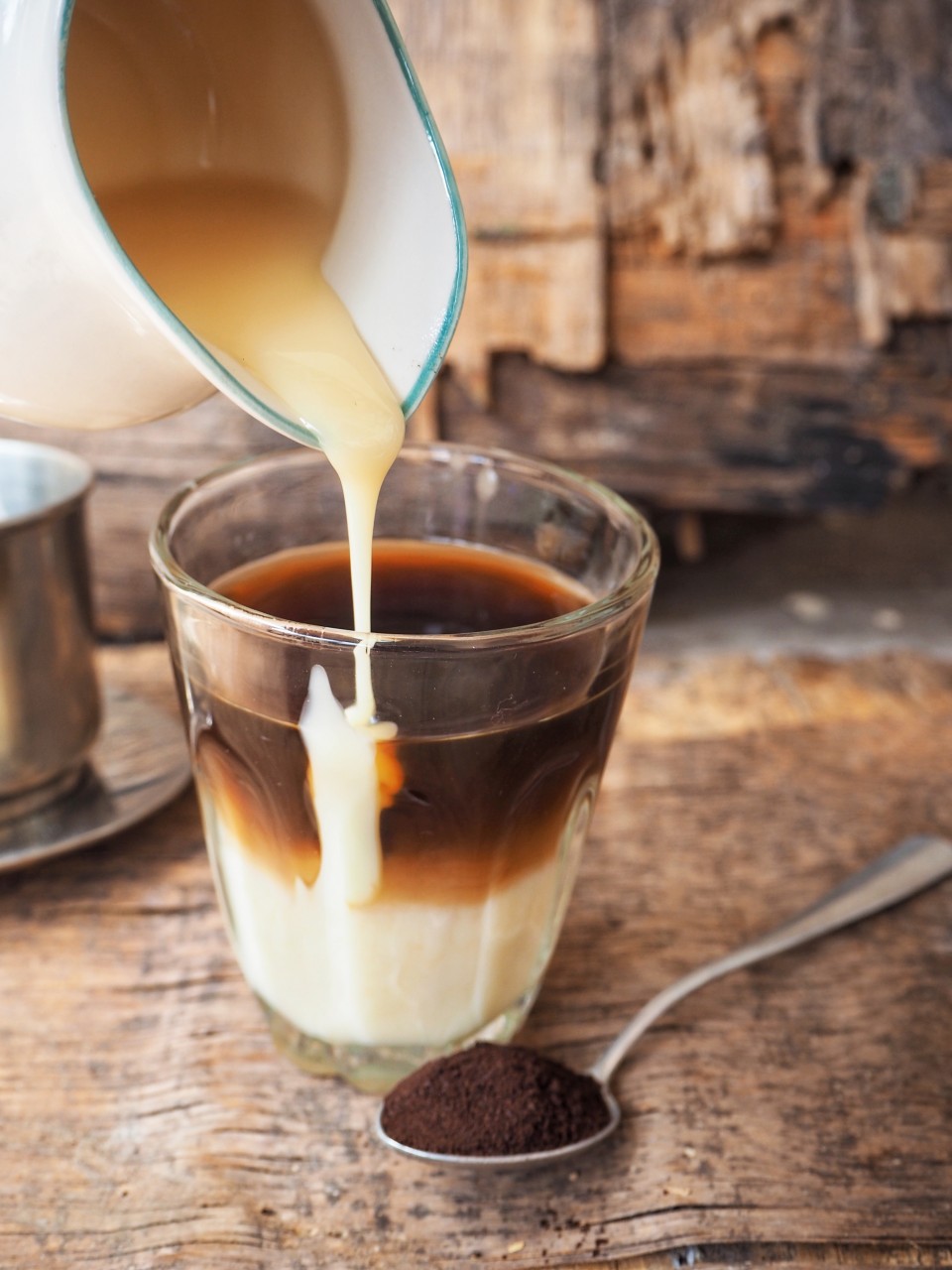 In the past, due to low availability, condensed milk was a substitution for regular milk when it comes to coffee. Since then, "brown coffee" has become a traditional must-have. The sweet taste of condensed milk even amplifies the flavor of the coffee to create a bitter-sweet combination.
Where: Café Đinh, Café Năng, Café Mai, Trung Nguyên Legend Café, Cafe 39 Tạ Hiện, Cộng Coffee or Anh coffee shop.