Location/장소: Hanoi
Morning tour starts 8:00am
Afternoon tour starts 13:00pm
Duration/소요시간: 4 – 4.5 Hours/4 – 4.5 시간
Transportation/이동수단: vespa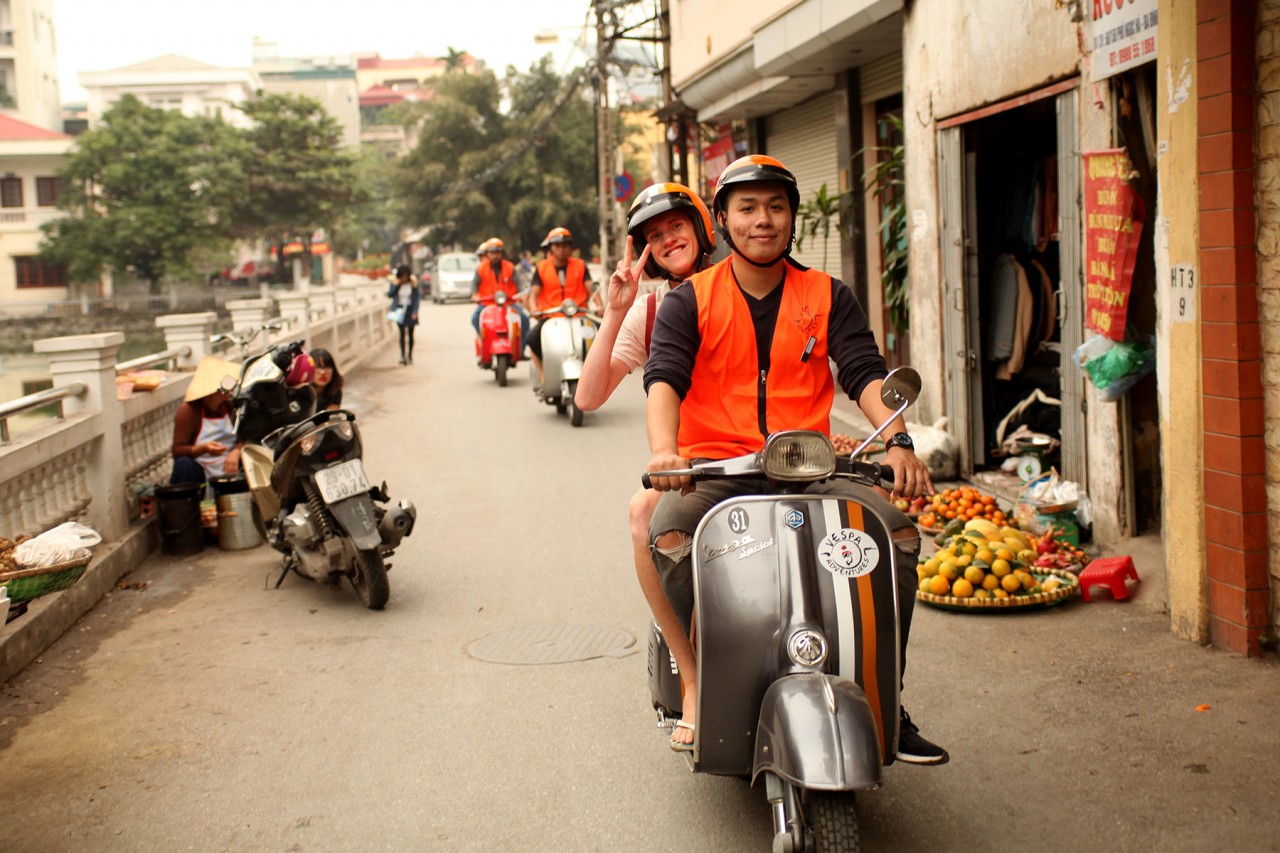 Program/프로그램
08:00 (13:00)
Starts off sampling the local Café culture at our Italian style Café in the heart of the old quarter, overlooking Hanoi's oldest church, to the famous French colonial style St. Joseph's Cathedral.
08:30 (13:30)
Ride through the city's iconic narrow streets, railway tracks, see the locals live, work and listen to stories of the past. Pass traditional local market streets, see the B52 crash site, Long Bien Bridge, ancient dyke wall with mosaic artworks leads to a Kumquat Farmin in an agricultural oasis.
12:00  (17:00)
Head to the final spot, a special light snack before riding back to the hotel.