If exquisite artistry gives you goosebumps, these ventures may prove irresistible.
The Warehouse Hotel, Singapore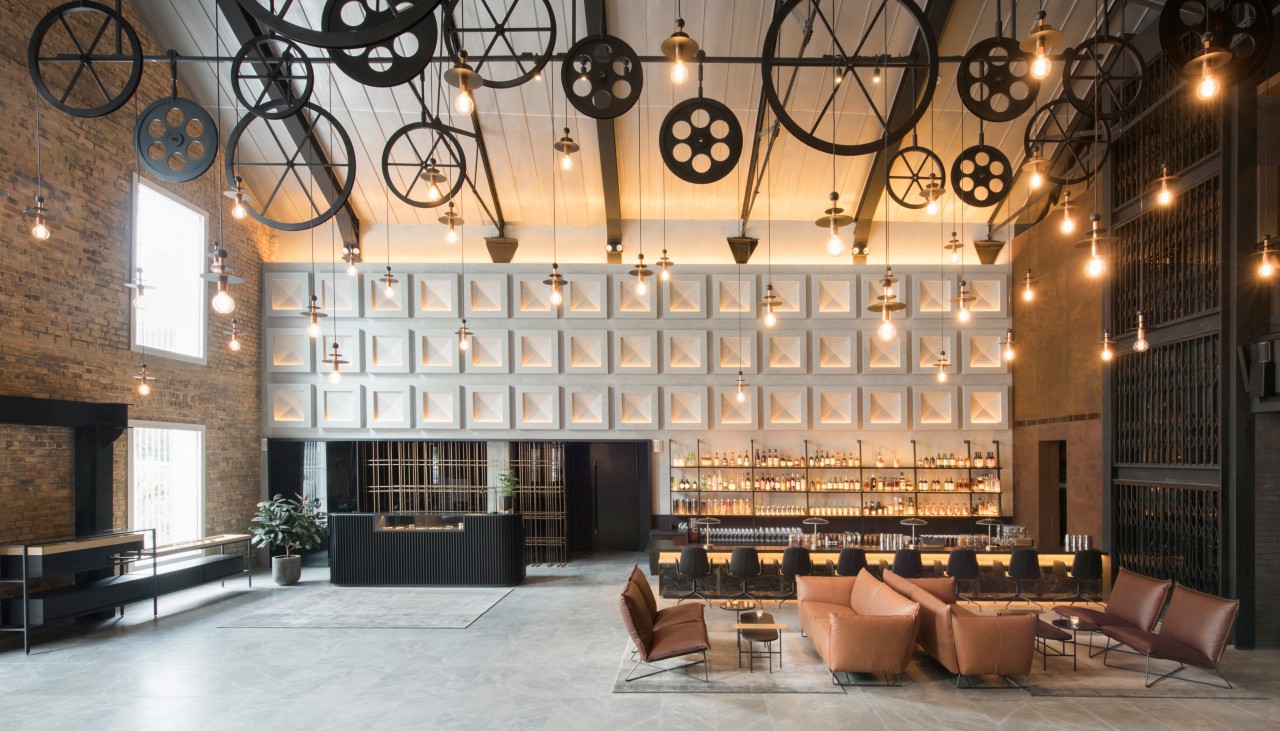 Originally built as a spice 'go down' (warehouse) in 1895, the building was at the epicentre of underground activity and illegal distilleries – and was even a popular disco in the 1980s. The hotel has character in spades, with a unique design that offers a 'fresh perspective on the term "industrial"', according to Asylum. Large vault ceilings, exposed brickwork and earthy tones nod to its industrial past, as does the statement custom-made lighting fixture made up of wheels and pulleys in the main foyer.
Bisate Lodge, Rwanda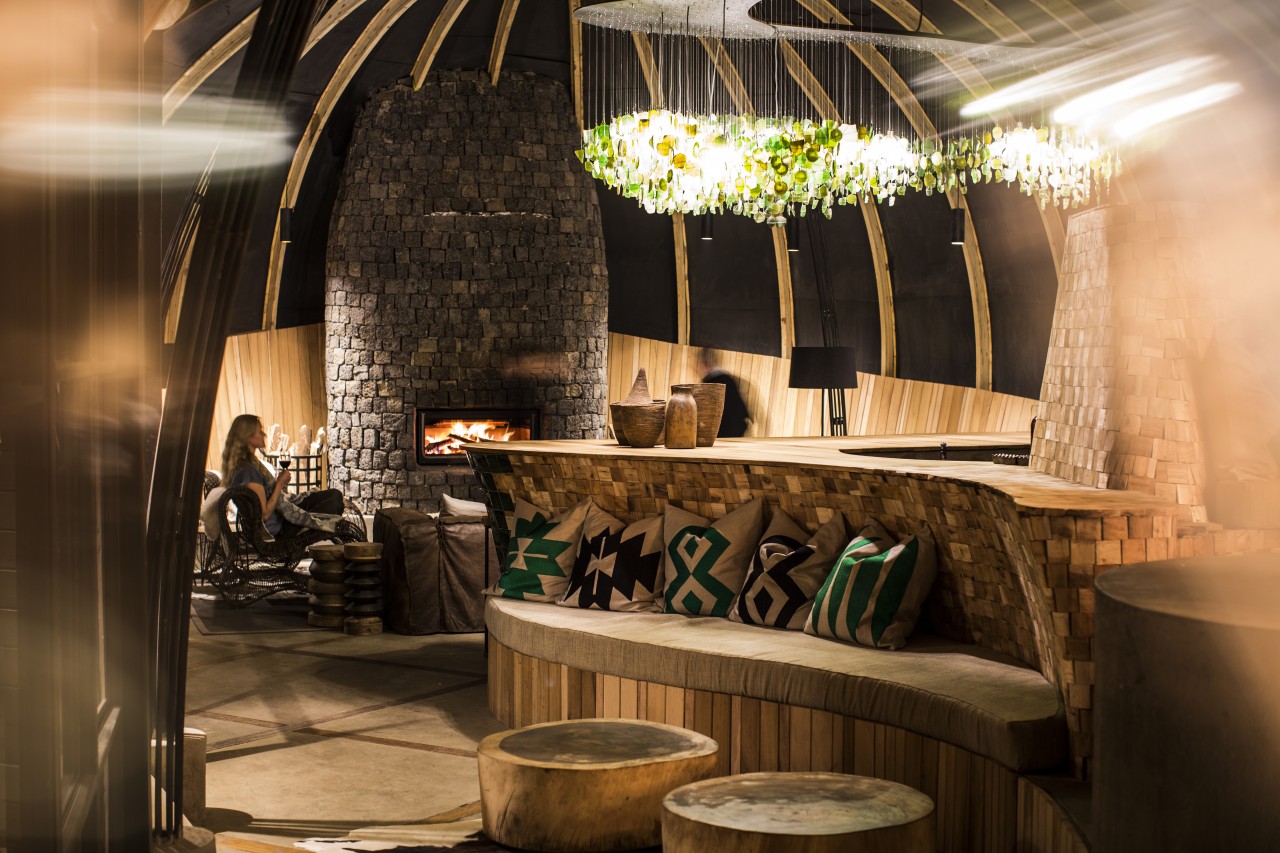 The beautiful Bisate Lodge sets a new standard in luxury accommodation in northern Rwanda, and it's not just the hotel's design and multiple five-star amenities that are impressive. The eight-bedroom rooftop resort is a nature lover's paradise, with the hotel itself nestled within a natural amphitheatre formed by a long-extinct volcanic cone. Inside, the lodge's thatched pods take inspiration from traditional Rwandan design, with domed roofs and natural materials such as wood and volcanic stone balanced by thoroughly modern touches and bright colours.
Park Hyatt, Bangkok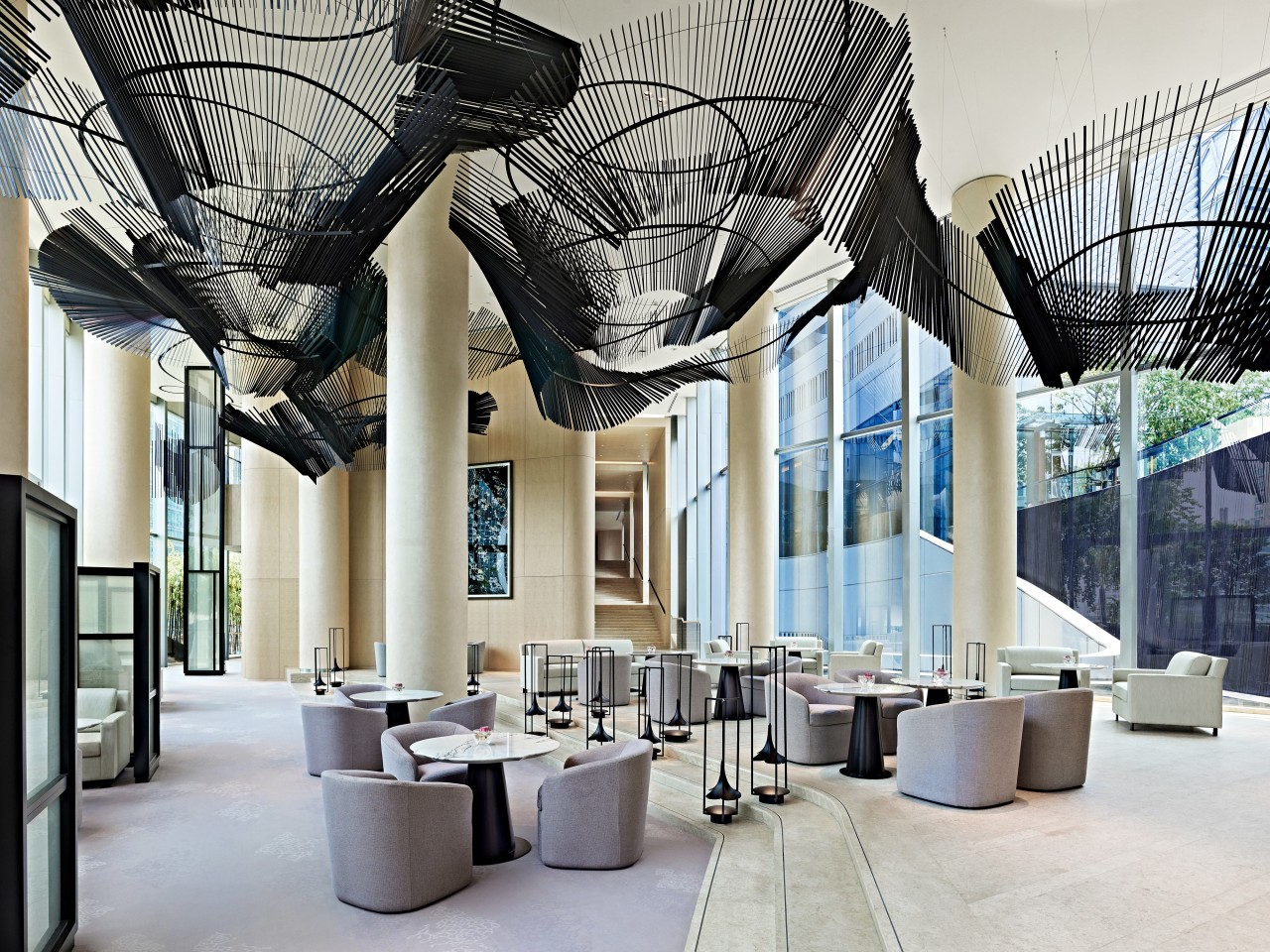 The five-star hotel is Park Hyatt's first venture in Thailand, and no expense was spared to create a truly original feat of contemporary architecture. Inside, the ambience is a lot more restrained, with an elegant, neutral palette of creams and silver providing a calming contrast to the bustling city outside. Because of the building's distinctive curved shape, nearly all of the 222 rooms and suites have different layouts, and all are fitted with luxurious rain showers and deep soak baths that look out across Bangkok's beautiful skyline.
Metropole Monte-Carlo, Monaco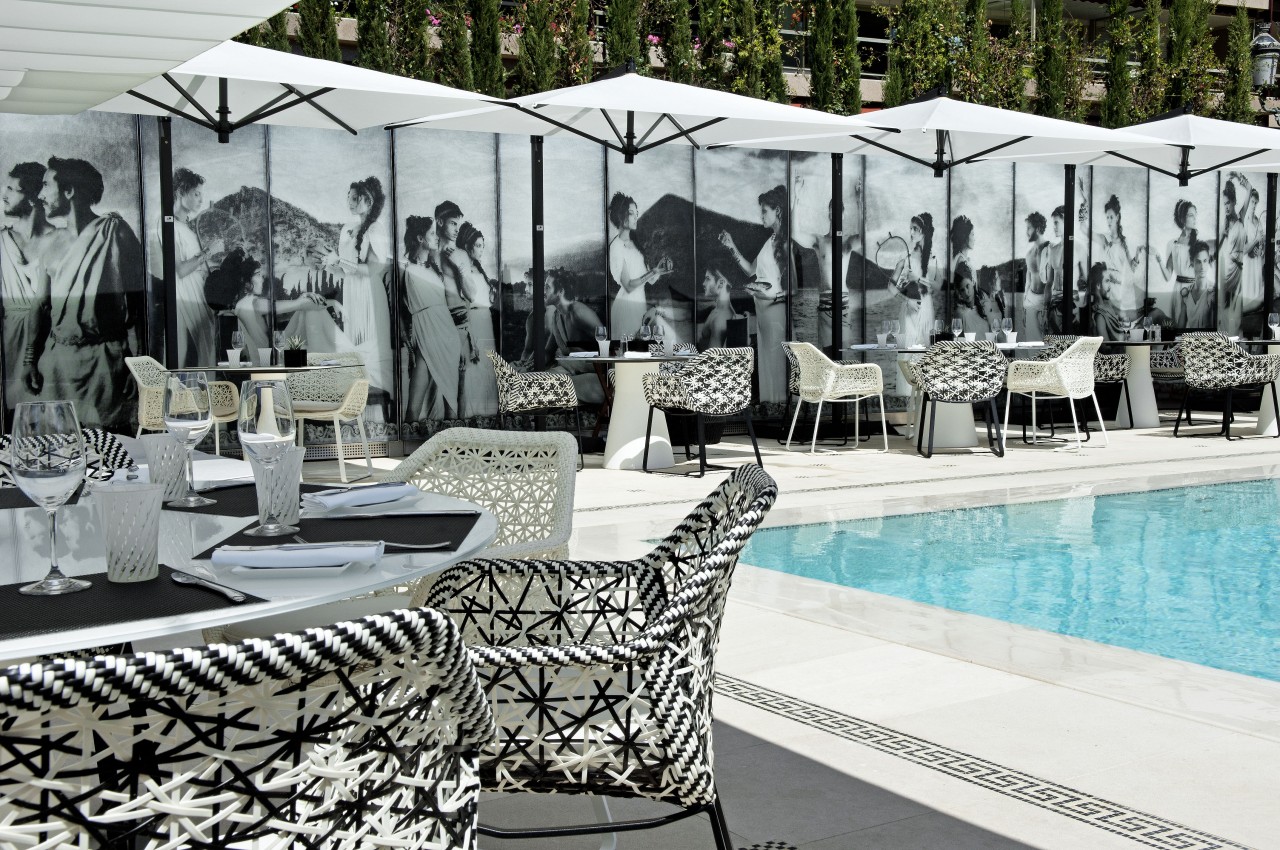 Opened in 2004, Hotel Metropole Monte-Carlo is an elegant hotel with a pool area designed by none other than Chanel's Karl Lagerfeld. The "haute couture" pool setting, known as Odyssey, features a fresco-style installation made up of 15 glass panels portraying Ulysses' journey. The hotel also boasts Michelin starred dining by chef Joel Robuchon, as well as beautifully curated gardens.
Le Nolinski, Paris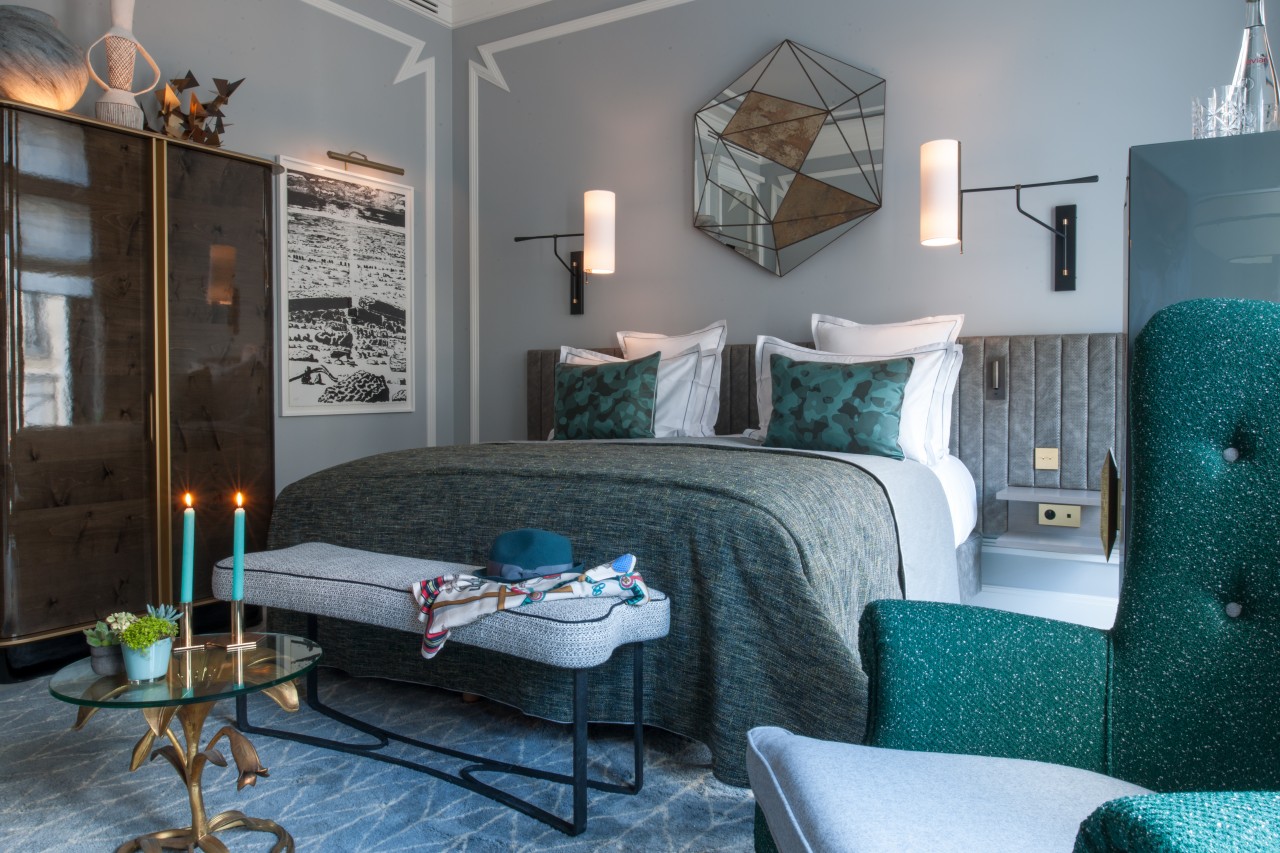 Le Nolinski is a triumph of Art-Deco glamour with contemporary flourishes, located on the prestigious Avenue de l'Opera in Paris's 1st arrondissement. Undeniable luxury with a touch of Belle Epoque glamour in the magnificent Carrara marble reception, and spacious suites named after the likes of Josephine Baker and Ernest Hemingway. The design also has a sense of playfulness in unexpected bursts of colour and quirky accessories such as vintage radios, cosy fabrics, statement sculptures and light fixtures.
The Silo, Cape Town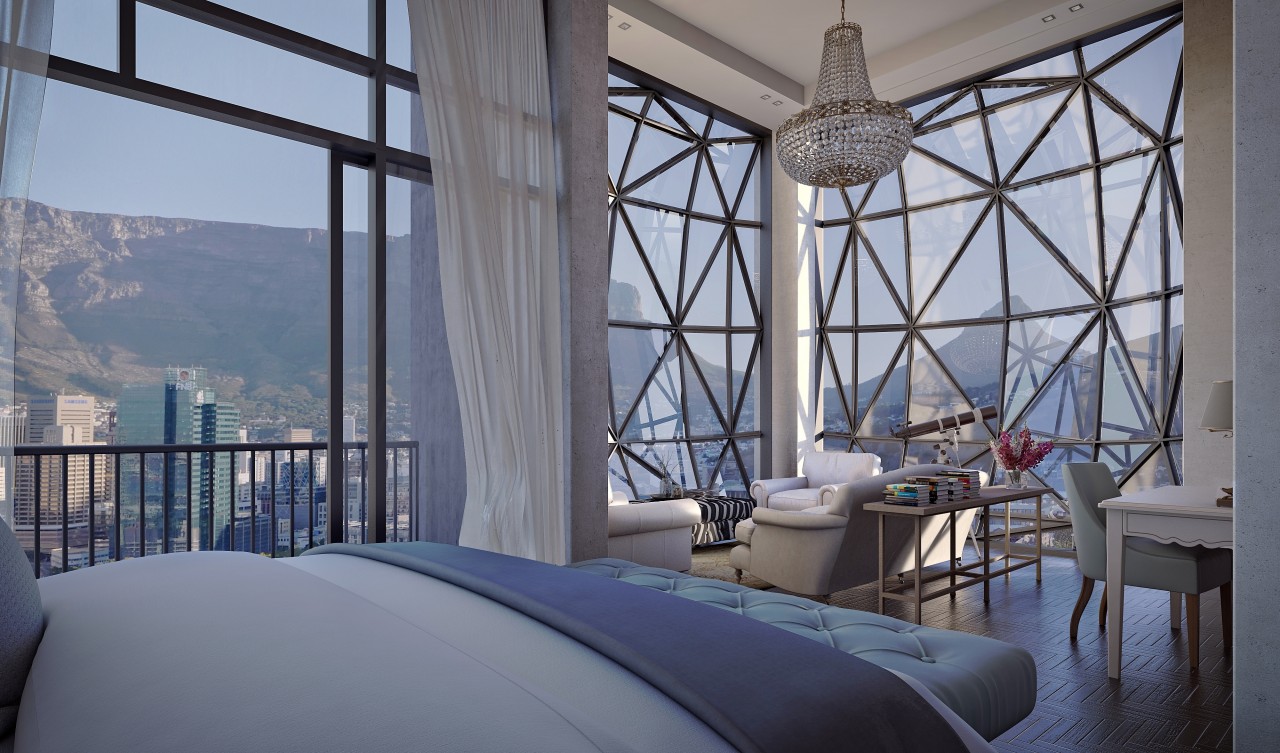 The Silo is an ambitious five-star retreat set to transform Cape Town's cultural scene, with hopes that it will become as synonymous with the city's skyline as the Eiffel Tower is to Paris. The Grain Silo building opened back in 1924 and was, at the time, the tallest building in sub-Saharan Africa. Thomas Heatherwick was brought in for his architectural expertise, and his 18ft 'pillowed' windows in a unique inflated dome shape are nothing short of works of art. Liz and Phil Biden have decorated each of the 28 suites individually with curated artwork and pared-back luxury finishes in keeping with the original design.