If visiting Mu Cang Chai in the harvesting season, visitors will be mesmerized by the picturesque beauty of the radiantly colorful rice fields. Under the lens of nature lovers, this is like a concerto of Northwestern Vietnam, where mountains, forests, and terraced fields combine to create a work of art through nature. The terraced fields of My Cang Chai are a perfect collaboration of majestic landscape and human's hard work through multiple generations.
By Le Vu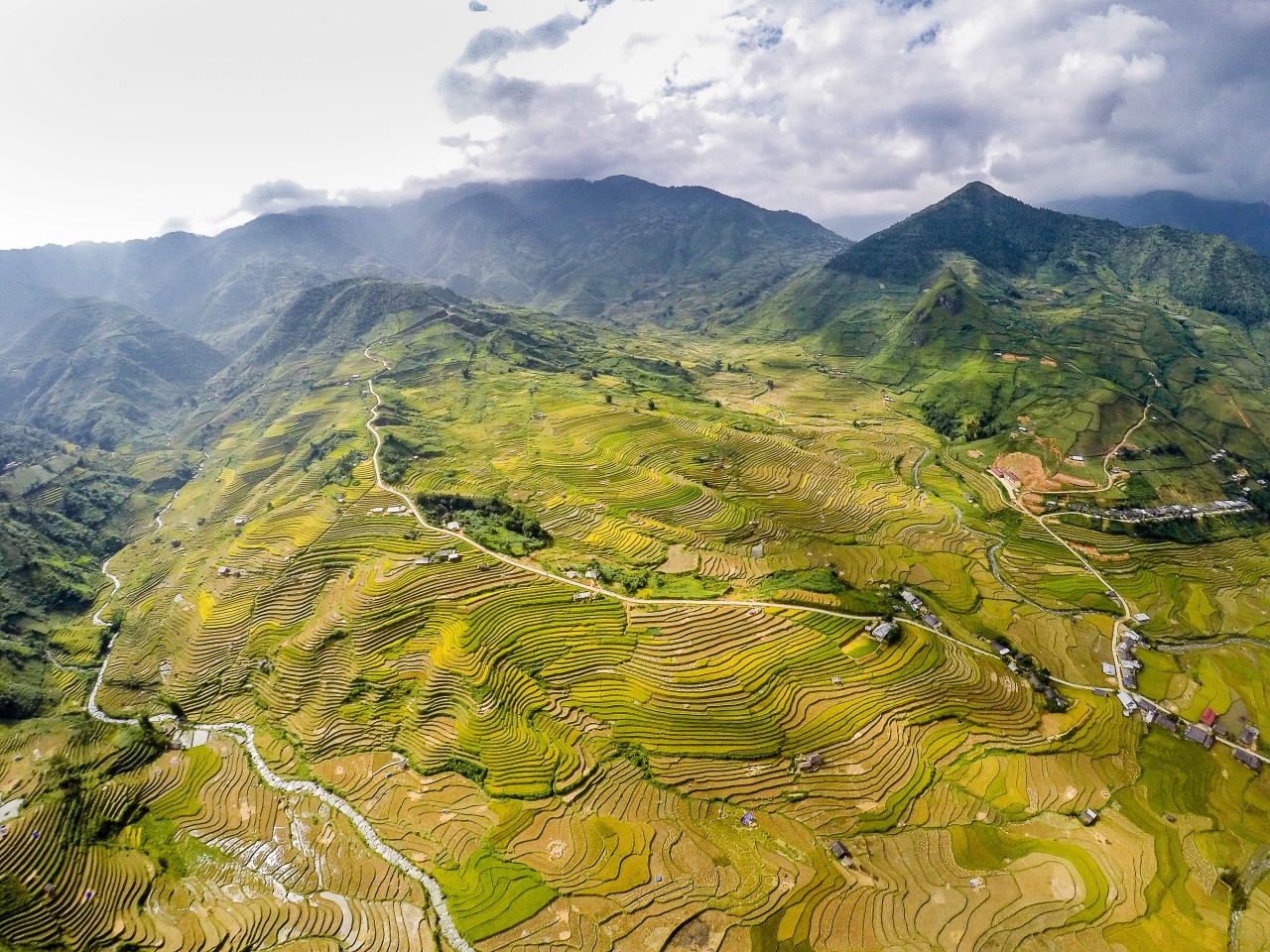 From the top of Khau Pha hill, visitors will have a panoramic view over the Cao Pha valley with winding paths leading to borderless rice fields. Each patch of color — green and yellow of the field, brown of the land, and blue of the sky — intertwine with each other to form an unrealistically glorious scene of nature. In the early morning, the terraced fields appear like a natural stair leading up to the sky. At the foot of the mountain, there are the tiny houses of the ethnic minorities of Lim Mong and Lim Thai. Visible are the figures of locals working under the early morning's golden shine. Each scene, each activity is like a picture in a whole wonderful exhibition of nature, which would cast a spell on any visitor. Mu Cang Chai still maintains its original rustic charm while confidently displaying its appeal and finesse, which become unforgettable images in visitors' mind.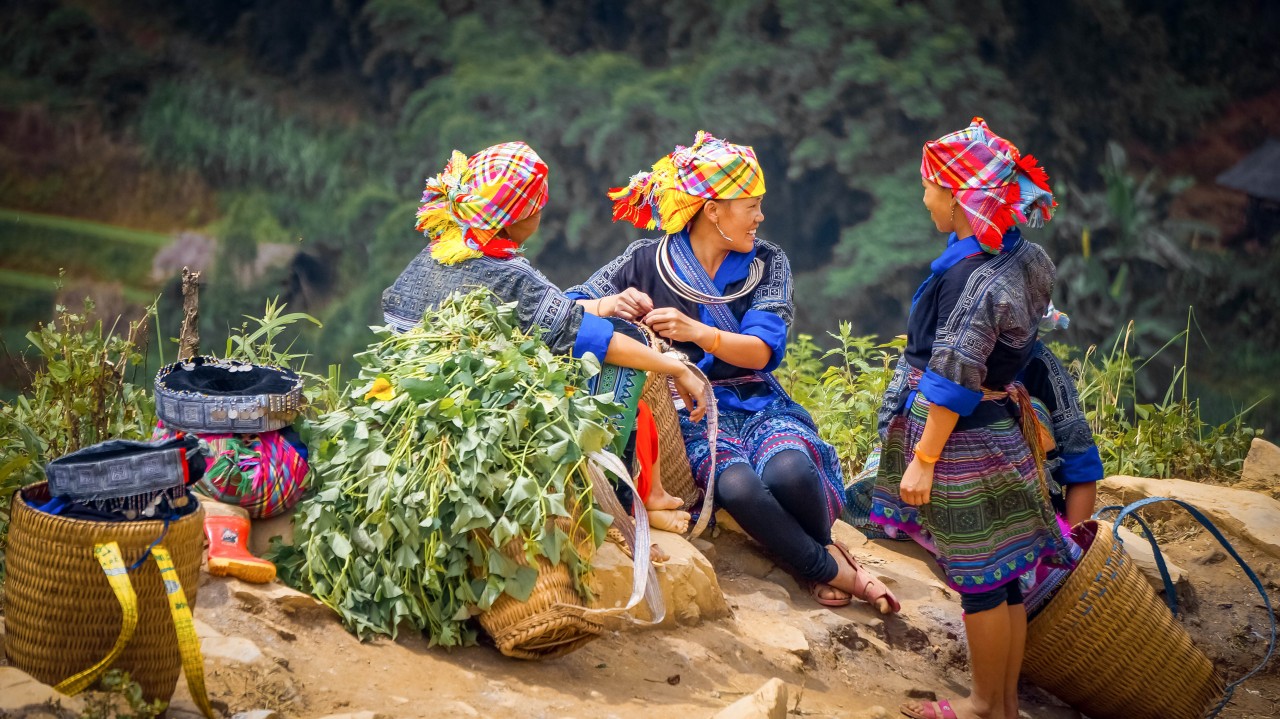 The harvesting season: September 20th to the beginning of October.
The best destinations: Cao Pha valley, Lim Mong village, Che Cu Na, De Xu Phinh, Sang Nhun, La Pan Tan
Transportation: Scooters
Event: Annual Kite event "Fly over the golden field" during September 21st – 23rd, from Khau Pha hill to Cao Pha valley.