Through the tiny window of the aircraft, the Nepalese capital welcomes visitors with thousands of houses covered by a layer of yellow dust that paints the city scenery in a beautiful vintage color.
The sun here rises slowly as it waits for the opening hours of the shops in the Thamel neighborhood. It's always around 9:00 am when the first rays of sun touch the road surface, passing through the Lungta fluttering flags hanging over Kathmandu.
You should take a moment and let the beauty of Kathmandu gently touch your soul. Just grab a cup of lassi, spend hours on the highest level of the temple near the central square and gaze down at the traffic moving like a timelapse clip on a phone screen. Or stand by the street watching pigeons fly through the sky while all types of people rush by.
Besides the pleasure of browsing through a wide variety of trekking items, Buddhist clothes, woolen towels, flower beds, and knife shops, you should give the sacred temples a visit. You will be impressed by their recovery after the tremendous earthquake several years ago.
Don't miss the sunset when the sun goes down on the Monkey Temple Tower. During that precious moment, Kathmandu gradually sinks into the darkness, with it's dust still blurring every corner of the city.
Gallery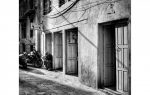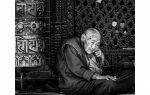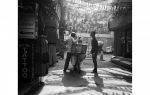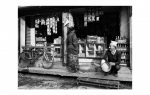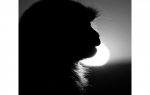 Notes when travelling to Nepal:
Time: From October to April
Visa: Apply at the airport. (US $25 for 15 day visit, US $40 for 30 day visit, US $100 for 90 day visit)
Transportation: There is no direct flight from Vietnam. Normally layover in Bangkok, Kuala Lumpur, or Singapore.
Money exchange: At the airport or in Thamel – tourist area (Currency: Rupee Nepal)
Sim card: 3G Sim card from Ncell, purchase at Nepal airport.