The sweltering weather of summer is coming to an end, bringing a whole new vibe to Ninh Binh, along with the fresh and tender ambiance of autumn to the peaceful countryside named Emeralda Resort Ninh Binh.
About 90km from Hanoi, with a 17-hectare campus and a system of 172 convenient rooms, Emeralda Resort Ninh Binh is embraced by the majestic nature of the ancient capital, offering a green and peaceful vacation for visitors who want to escape from the noisy and tired city.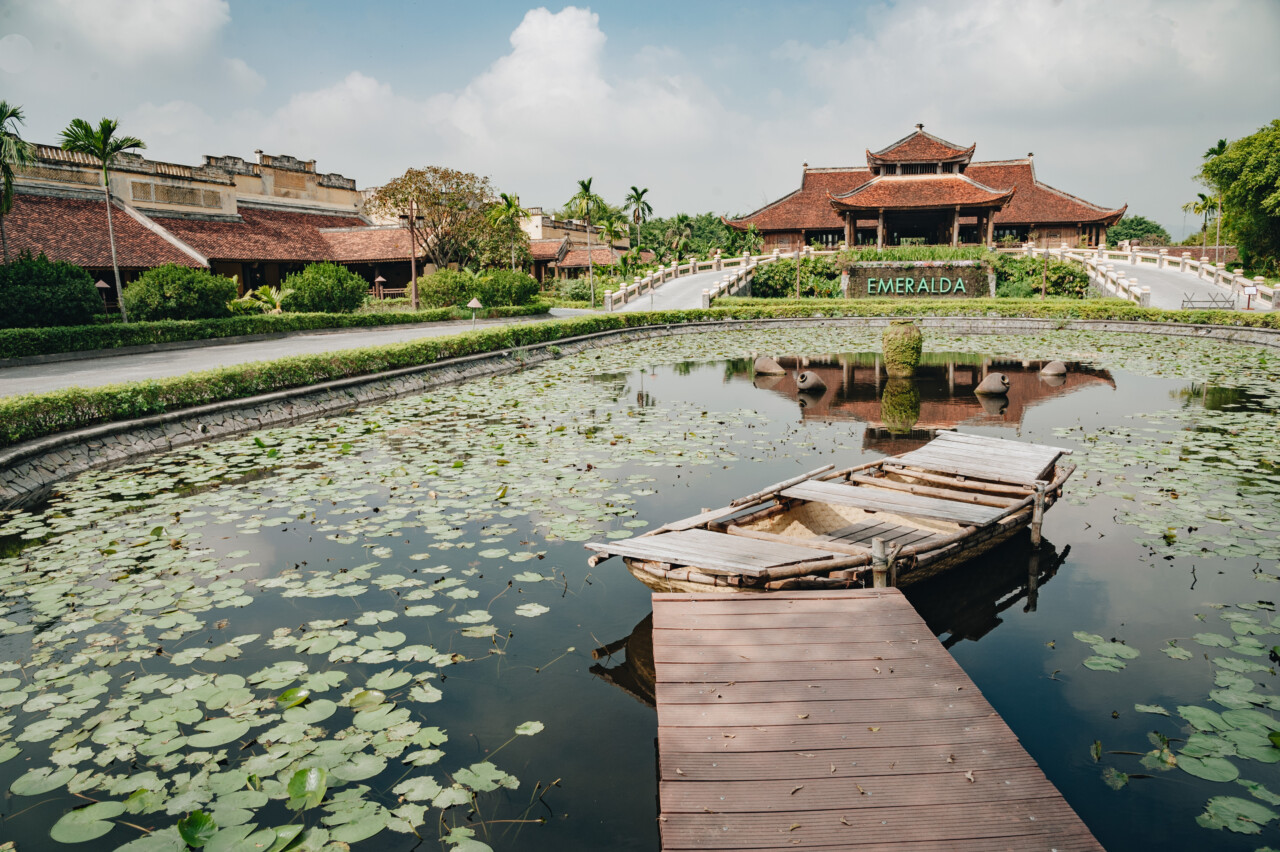 Returning to the rustic charm of the northern region's Emeralda Ninh Binh, visitors can fully immerse themselves in the refreshing atmosphere of the autumn sky of the northern delta as they welcome the morning with a cup of aromatic coffee under the veranda of a Deluxe room nestled in villages like Cau, Mit… or cycling along shaded pathways lined with green bamboo. Enjoying a peaceful day, taking slowly wandering to admire the ceramic paintings, moss-covered red tile roofs, clay walls, and numerous traces of Northern culture around the resort area.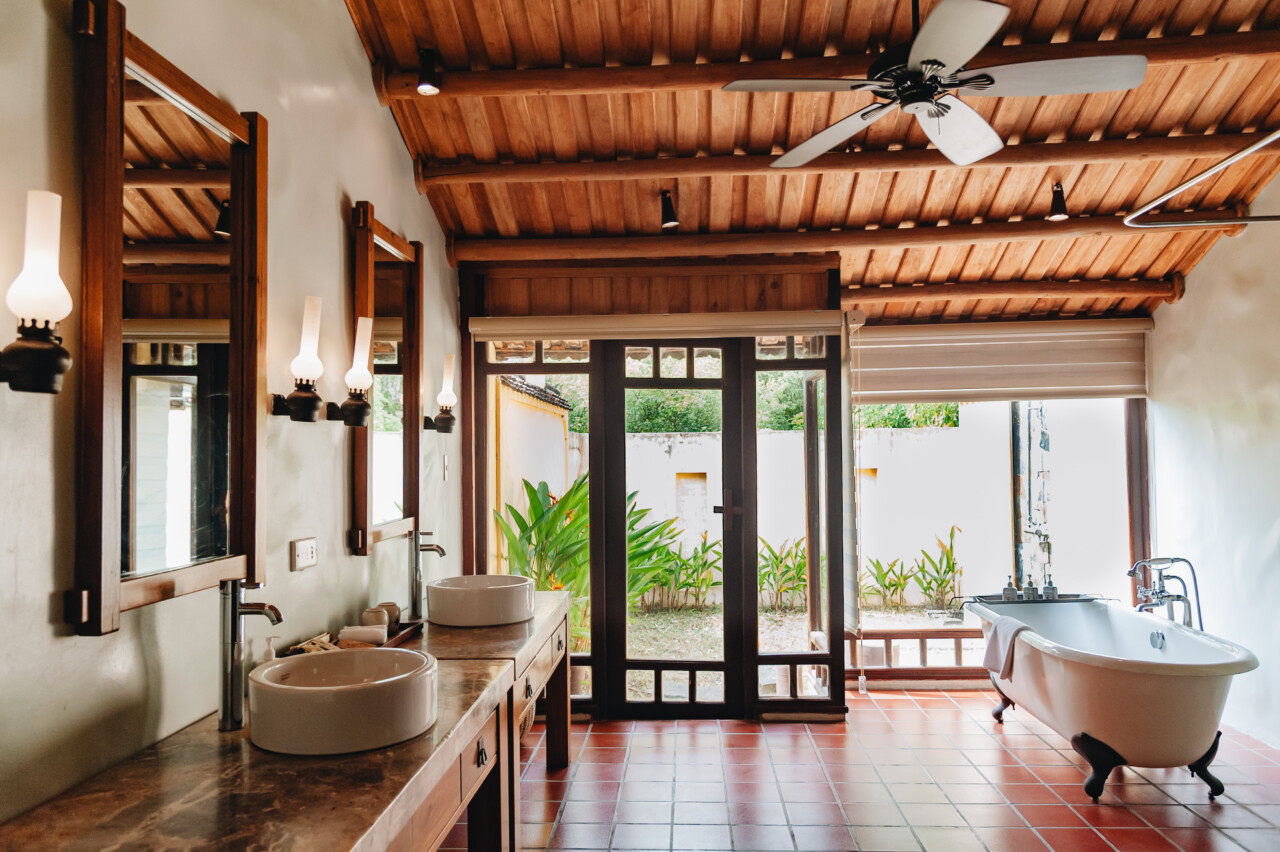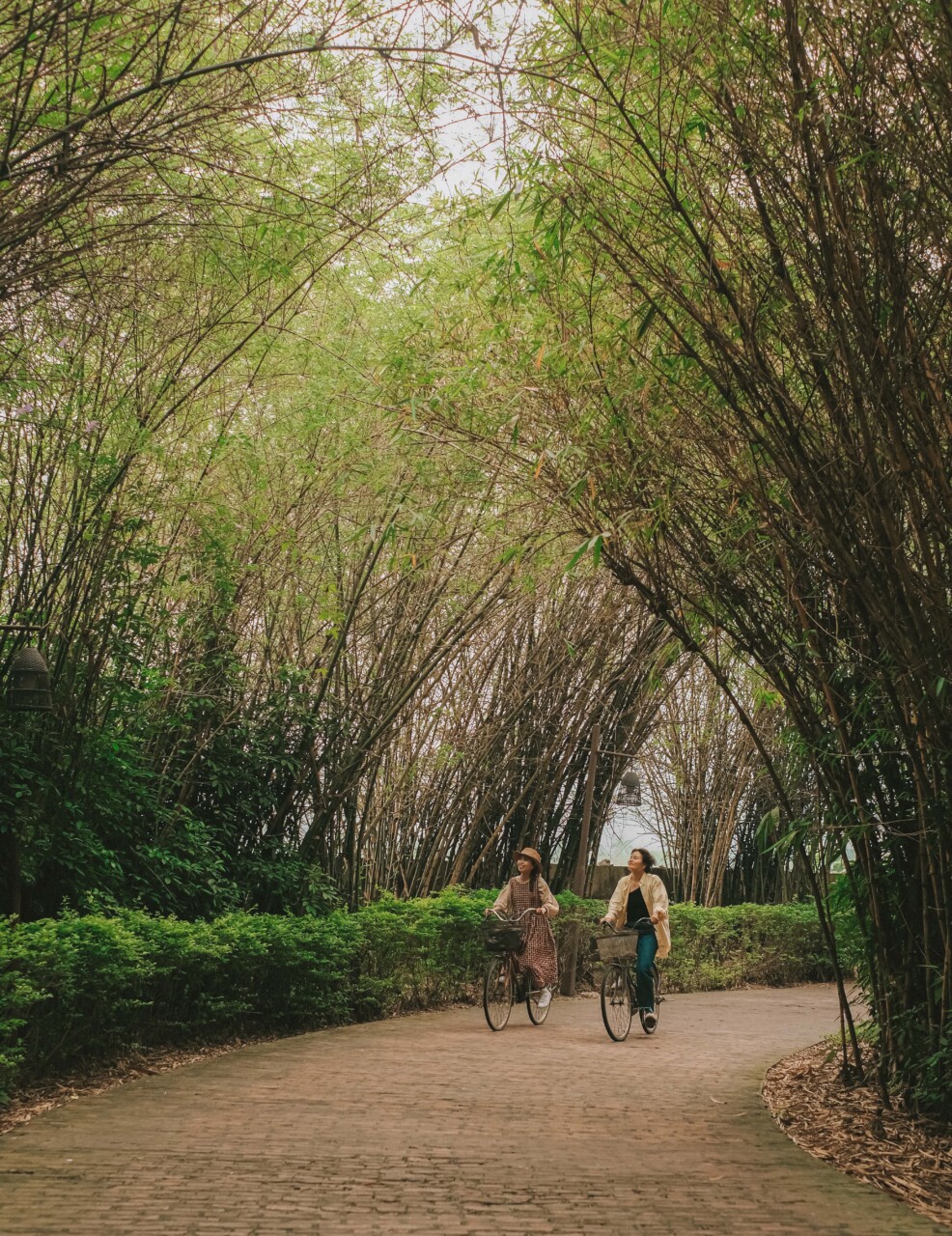 Exploring Ninh Binh during autumn with your loved one is the perfect choice for a trip away from the bustling city with the "Tonkin Village Hideaway" package only form VND 1,175,000 /pax.
Rate includes:
One night stay in Superior Room inclusive of daily breakfast

01 Setmenu Lunch or Dinner

Complimentary use of gym, indoor all-weather pool, outdoor pool, kid club

Complimentary bottled water; Free internet access

Included VAT and service charge

Apply for weekdays from Sun to Thurs (except Public Holidays)

Apply for a booking from 2 guests

Surcharge on Friday vnd 400,000/ room/ night

Surcharge on Saturday vnd 900,000/ room/ night
For booking, please Contact Information
Hotline: (+84) 968 699 690 or (+84) 229 3658 333

Website: http://emeraldaresort.com/
Email:

[email protected]

Add: Emeralda Resort Ninh Binh, Tap Ninh Hamlet, Gia Van Commune, Gia Vien District, Ninh Binh Province, Vietnam
About Emeralda Resort Ninh Binh
Emeralda Resort Ninh Binh nestled in the Van Long Natural Reserve and surrounded by spectacular mountains offers the true taste of Tonkin Village in Vietnam's capital. The resort is easy reached by a 90-minute drive from Hanoi, and only a 2-hour drive from Noi Bai airport.
172 bungalows of nine clusters share traditional Tonkin-styled design, featuring Vietnamese elements architecture and furnishing. Besides, the resort is blessed with a total of two restaurants, one wine bar, one pool bar to enjoy European and Asian cuisine, especially in Vietnamese cuisine.
About Emeralda Management Group (EMG)
In anticipation of the new development, Emeralda Management Group (EMG) was founded in 2011 as Vietnam's first home-grown professional hotel and resort management company, striving towards delivering attractive financial returns with the latest in hospitality concepts.
We are a private company bound by ethical values where all the co-founders are from the hospitality industry. Collective experience of the highly talented team is over 50 years in various facets of the trade. At Emeralda Management Group, experience, passion, in-depth understanding of the current market and competition is what we are all about.
Emeralda Management Group believes in providing exceptional experiences to our customers while being socially and environmentally responsible.
The ultimate goal of an Emeralda Management Group's property is to achieve profound satisfaction and concrete gratification for all its dwellers. 
Owned or managed a variety of well-known resorts: Emeralda Ninh Binh Resort & Spa, Ana Mandara Villas Dalat Resort & Spa, Sunrise Nha Trang, Ninh Van Bay holiday club and La Cochinchine Spa, Senna Hue Hotel, ….