Inspired by Dong Ho folk woodcut painting and Vietnamese fairy-tales' colorful contrasting, Sheraton Hanoi Hotel has collaborated with the talented artist Nguyen Truong Linh – Dean of Fine Arts at Hanoi College of Art to create the unique artwork "Tý Gia Ngênh Tiết Trung Thu" (Mid-Autumn Festival Celebration of Rat Family). The artwork represents a wish of prosperity and gathering in the full moon season of the year of the Rat 2020.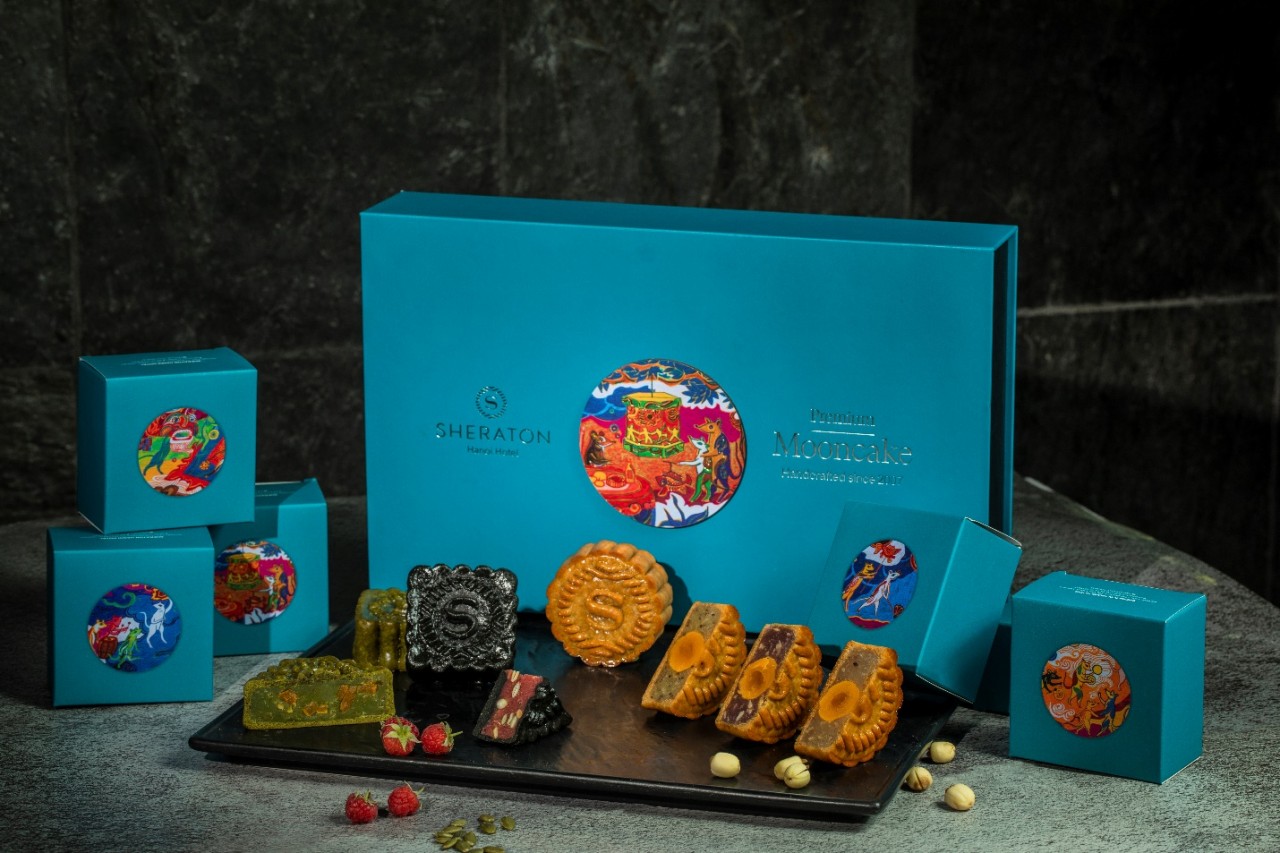 The picture awakens the nostalgic memory of a traditional reunion with the lanterns, drums, lion and dragon dance. Family reunion in Mid-Autumn Festival has been a time-honored culture of the Vietnamese – the message that Sheraton Hanoi Hotel wants to convey through the 2020 mooncake collection named "Đoàn Viên Thưởng Nguyệt" (Reunion Moon Gazing).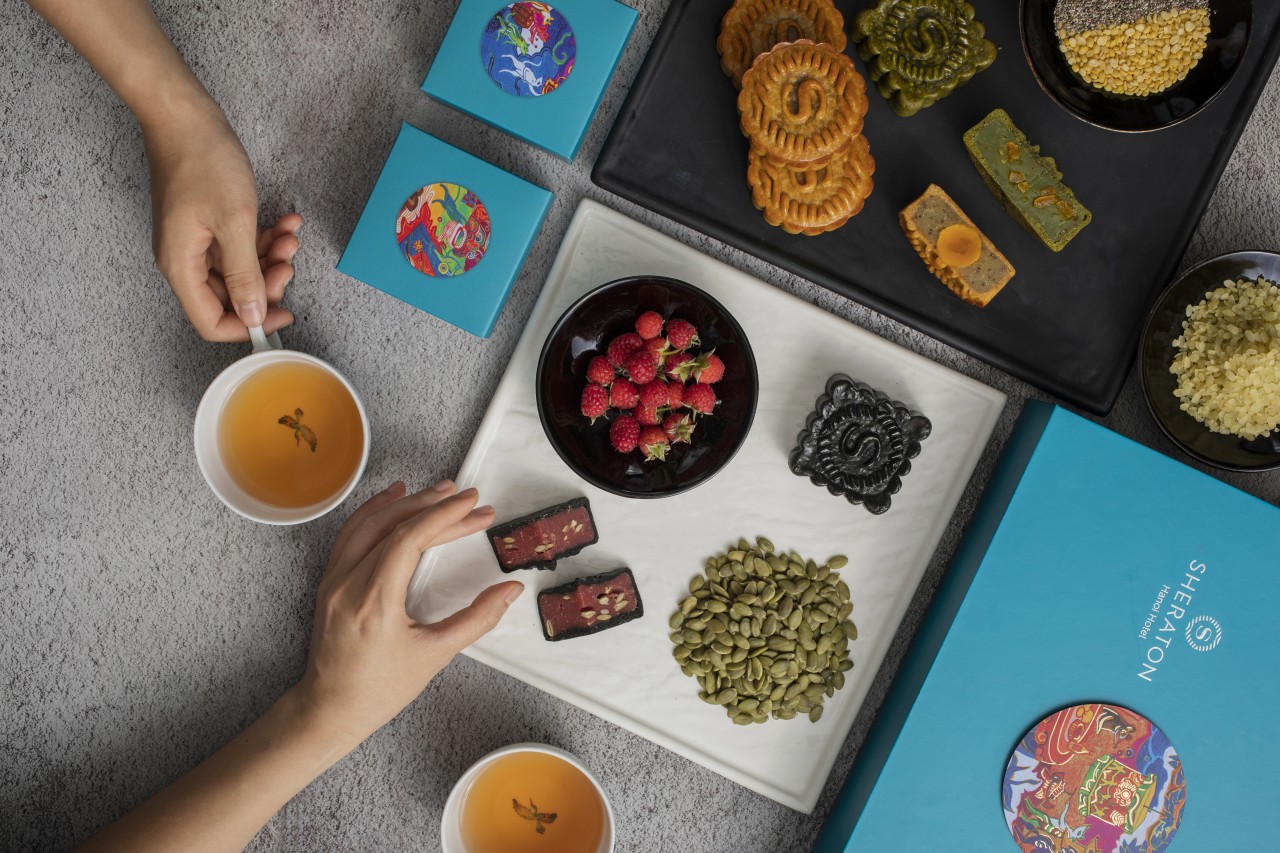 With 13 years of experience in producing premium mooncakes especially hand-crafted under the guidance of Pastry Chef Nguyen Thi Hong Ly and Executive Chef Nguyen Cong Chung, this year's full moon season, our Sheraton Hanoi Hotel's "artists" are proud to bring you 6 unique baked mooncake flavors:
Green tea and dried apricot (green tea skin)
Raspberry and pumpkin seed (bamboo charcoal skin)
Young sticky rice and young coconut (traditional skin)
Taro, cashew and salted egg (traditional skin)
Green bean, chia seed and salted egg (traditional skin)
Lotus seed, walnut and salted egg (traditional skin)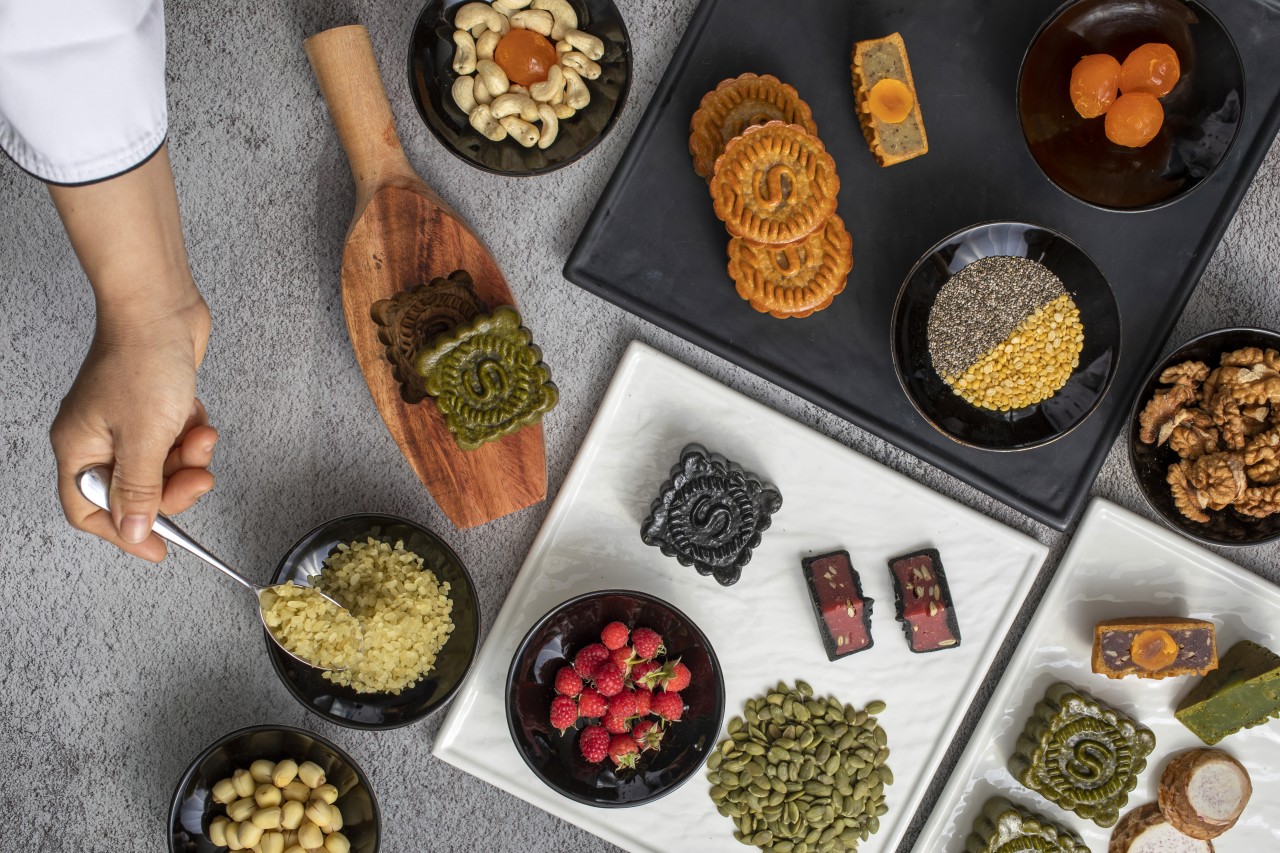 Over the last decade, Sheraton Hanoi Hotel's mooncake has earned well-known reputation for its premium quality and delicious taste. High quality ingredients are carefully selected and combined harmoniously to create mooncakes that are not only flavorful, pliable but also nutritious.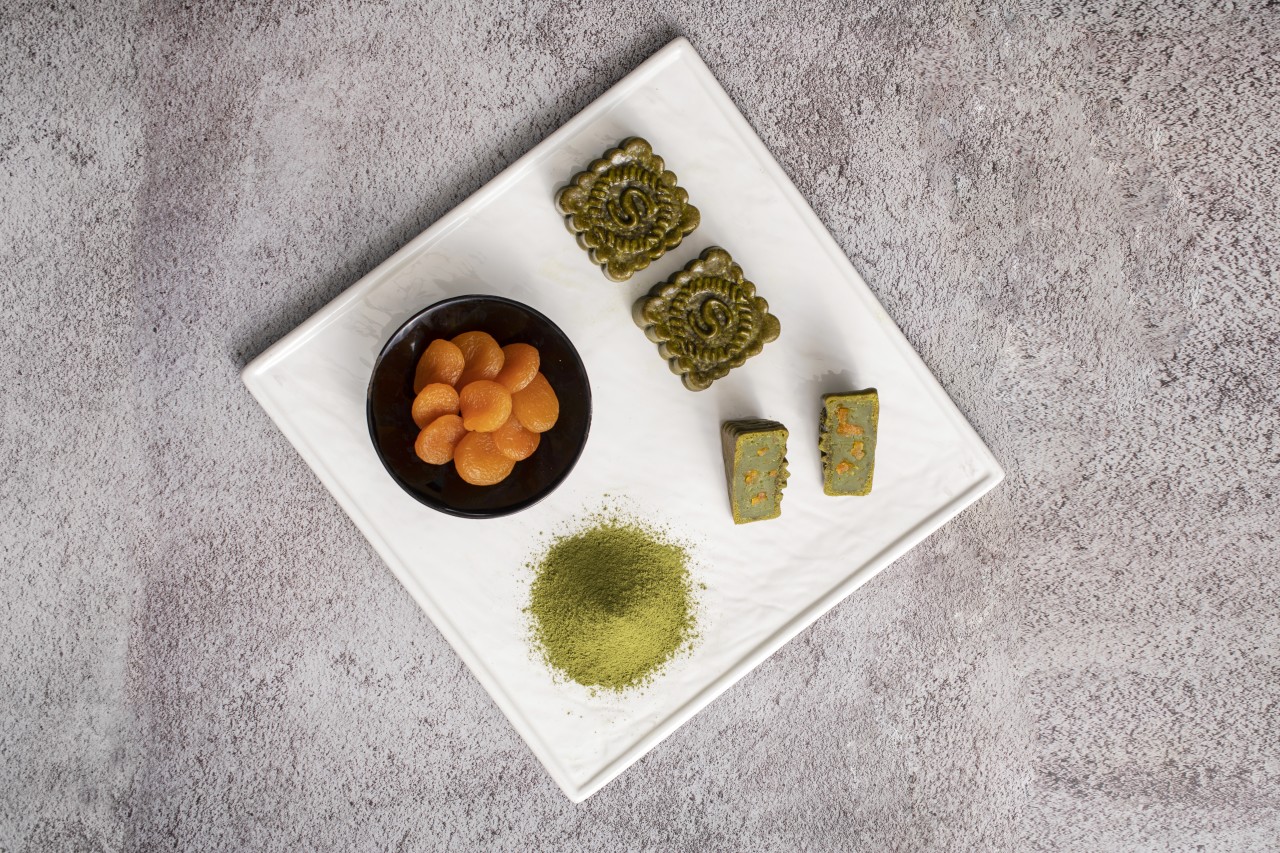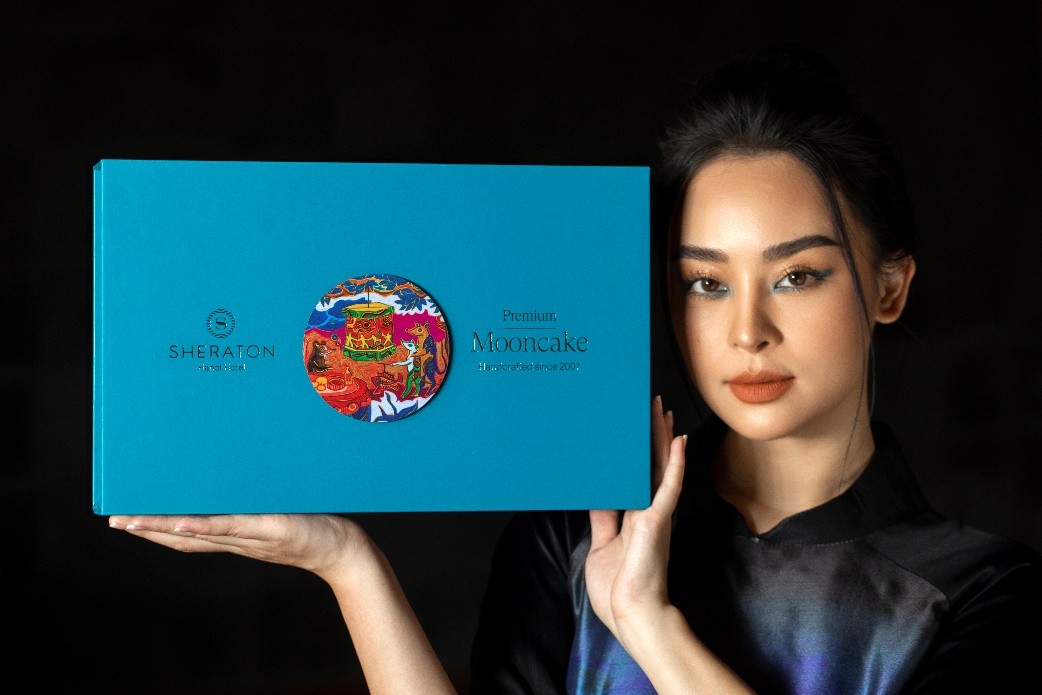 Sheraton Hanoi Hotel's 2020 premium mooncake collection "Reunion Moon Gazing" will definitely be a valuable and meaningful gift to your family, friends and partners this Mid-Autumn Festival.