November 2018, Pullman Hanoi Hotel has won « Luxury Business Hotel » Award of World Luxury Hotel Awards 2018 after being nominated in this category at the end of 2017. This award serves as recognition of sustained commitment to excellence in hoteliering and outstanding achievement in the international luxury hospitality industry.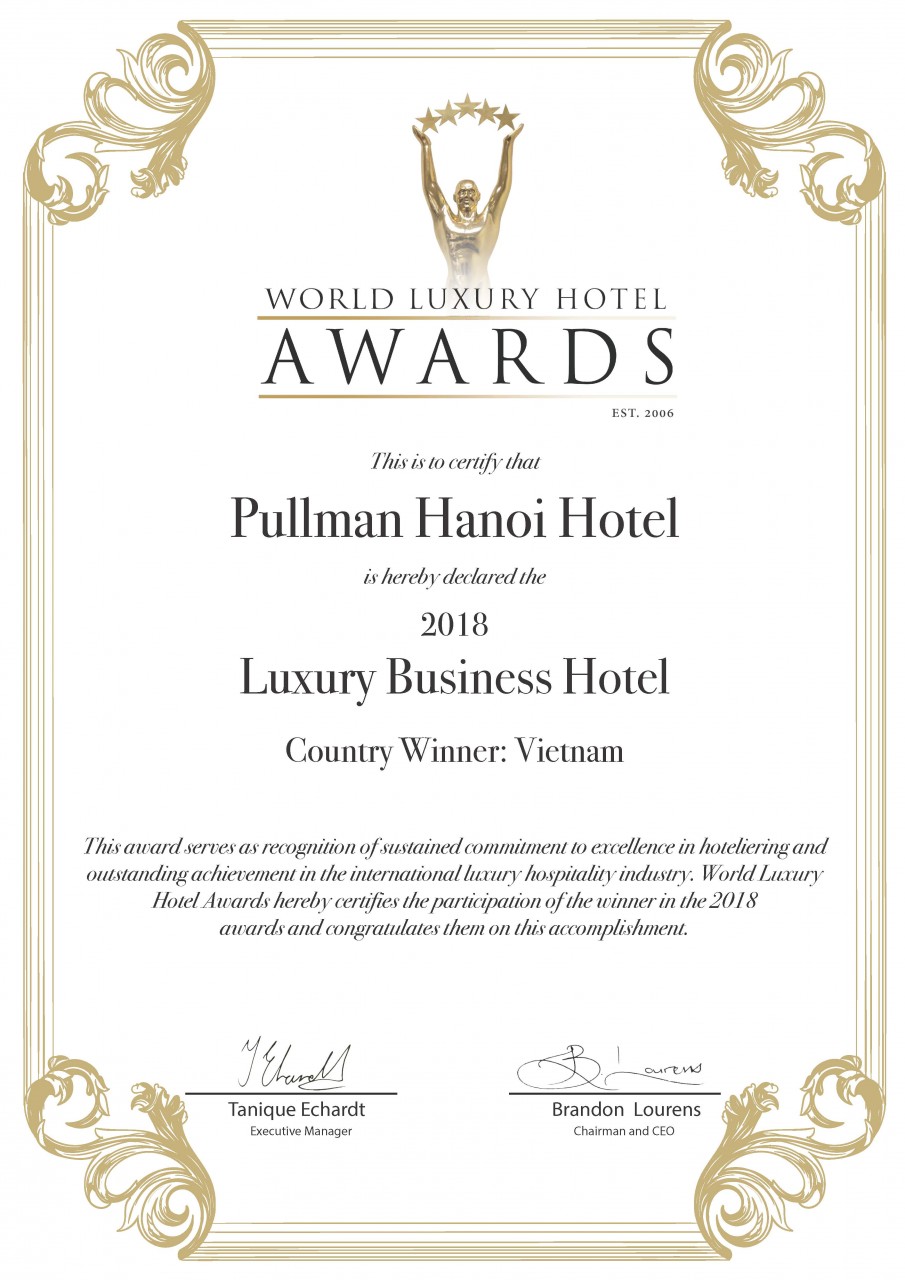 World Luxury Hotel Awards – the pinnacle of achievement in the luxury hotel industry offering international recognition as voted by guests, travelers and industry players alike.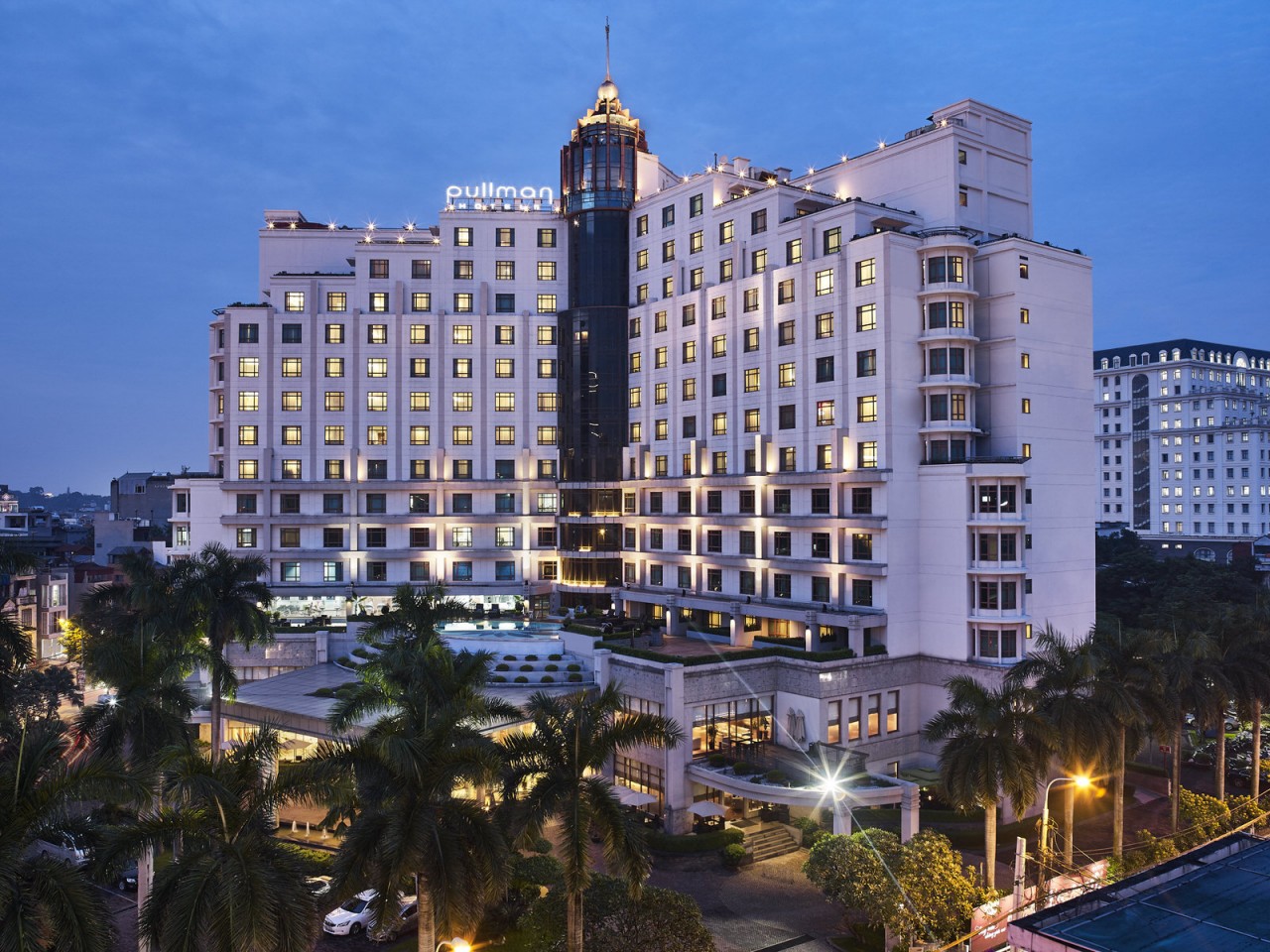 Even the busiest schedule allows a moment to enjoy the cosmopolitan Pullman Hanoi.
The Pullman Hanoi adds warmth to urban dwelling. With 242 impeccable rooms and suites, La Cheminée Restaurant and Mint Bar, Pullman Hanoi proposes the right balance between relaxation and sociability.
Pullman Hanoi is adapted with the B-Leisure concept (balance between business and leisure) and designed to accommodate from any type of meetings, business seminars on a tight timeable to friends gathering for a drink, the best place to work, play and stay. The interior is cosmopolitan, timeless and stimulating social interaction.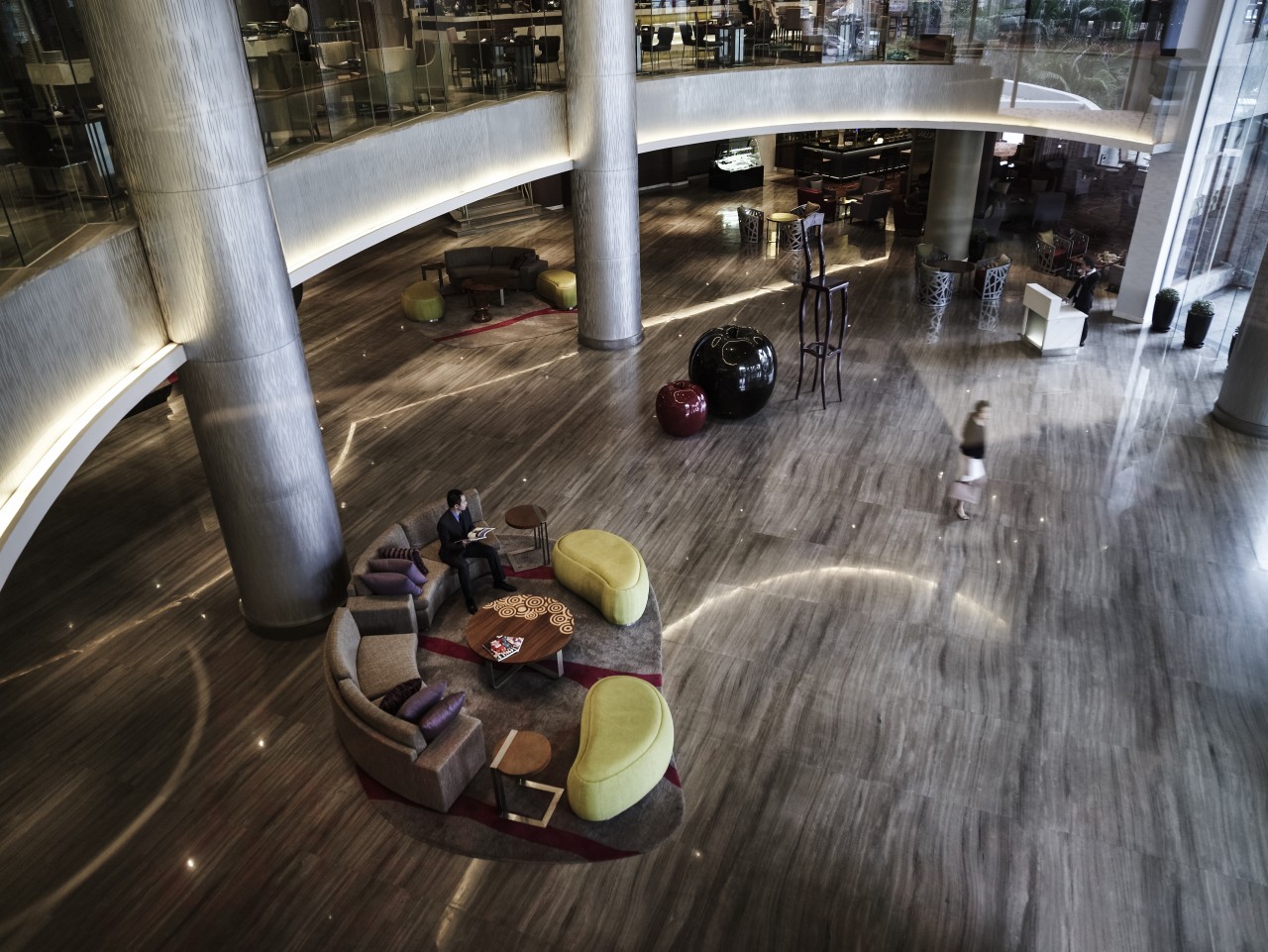 Did we mention the view?
The 242 stylish Pullman rooms range from Superior to Deluxe Suites. Upscale Deluxe Suites with panoramic views across Hanoi are your perfect choice. Every need is met to the highest of standards at Pullman. Each room is fitted with cutting-edge technologies to support the modern lifestyle of today's modern business and leisure travelers. The bespoke Pullman platform bed is more than just a bed. It's an environment for sleep, work and just lounging around.
Location
Pullman Hanoi is located just ten minutes from Hanoi's historic quarter and within close proximity to government, embassies, and business offices. The hotel is a 10-minute walk to Van Mieu Quoc Tu Giam – the first university of Vietnam, the Ho Chi Minh Museum and a 40-minute drive to Hanoi's Noi Bai International Airport.
Winning this award is a huge encouragement for Pullman Hanoi team to continue maintain and improve our services that makes Pullman Hanoi becomes a place with luxury experiences to worldwide business travelers, not just a place to rest but also for living, meeting, and exchanging.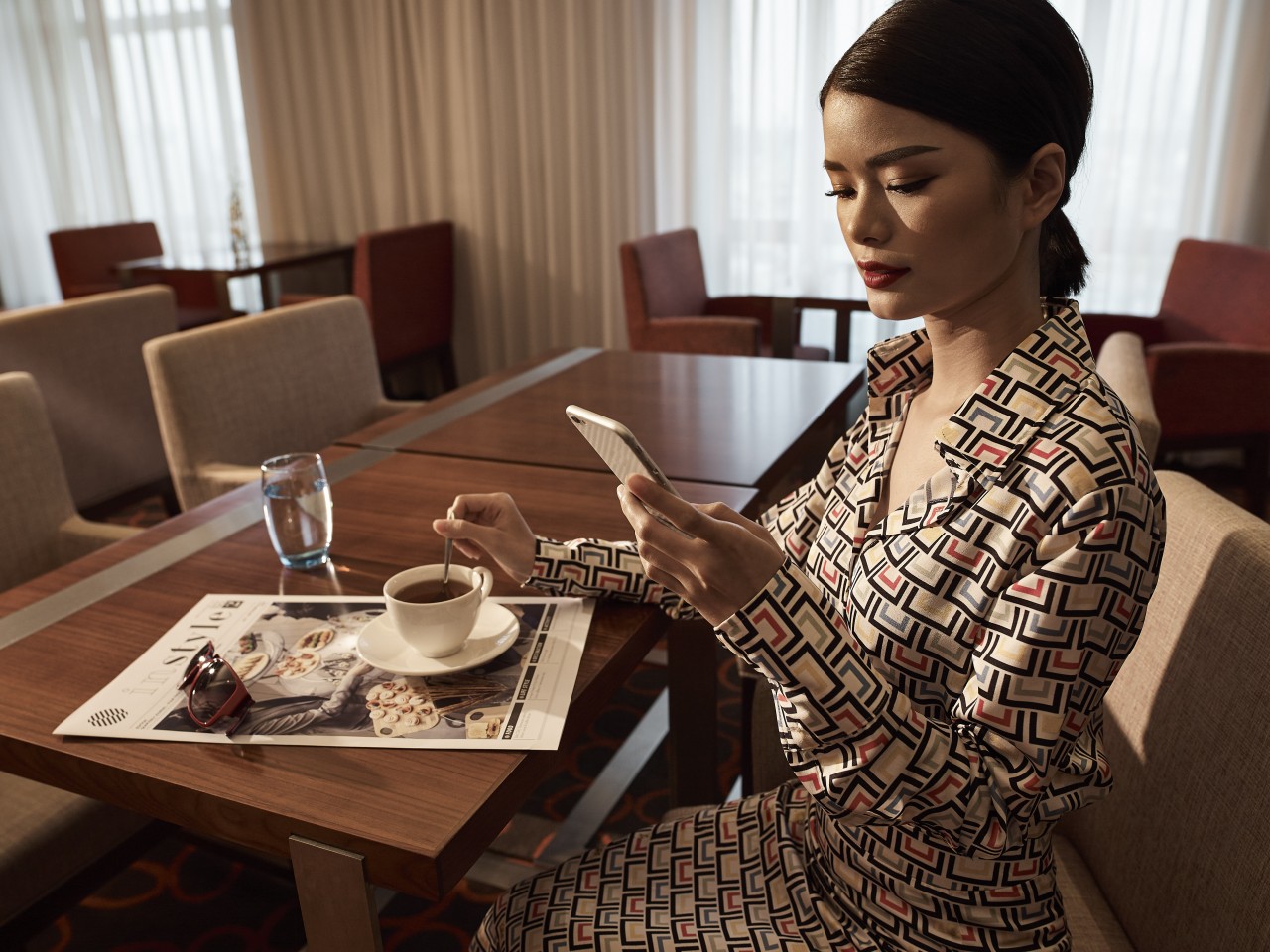 About the award:
Established in 2006, World Luxury Hotel Awards is the pinnacle of achievement in the luxury hotel industry offering international recognition as voted by guests, travelers and industry players alike. Over 300 000 international travelers vote each year, during a four-week period to select the winners
10th Nov 2018, World Luxury Hotel Awards's 12th anniversary was held in a five-star resort in Bali, Indonesia. Over 360 guests flew in from around the world to attend the event, which awarded the world's finest hotels for their luxury offerings and exceptional service delivery.
About Pullman:
Pullman Hotels & Resorts delivers an experience that is upscale, upbeat and perfectly in tempo with the global zeitgeist. Against the backdrop of today's fast paced life, Pullman helps guests be at their best, in business and at leisure, enabling them to seamlessly conduct business, explore the locale, workout and make connections – to the neighborhood and people around them. Retaining the values of exploration, comfort and dependability that drove it to become a pioneering travel brand over 150 years ago, Pullman today features more than 120 worldwide properties including Pullman Paris Tour Eiffel, Pullman Park Lane Hong Kong, Pullman Shanghai South, Pullman London St Pancras and Pullman Sao Paulo Vila Olimpia. Pullman is part of AccorHotels, a world-leading travel and lifestyle group which invites travelers to feel welcome at more than 4,300 hotels, resorts and residences, along with some 10,000 of the finest private homes around the globe.  
pullmanhotels.com | accorhotels.com