Marriott International commit to creating positive and sustainable impact wherever we do business.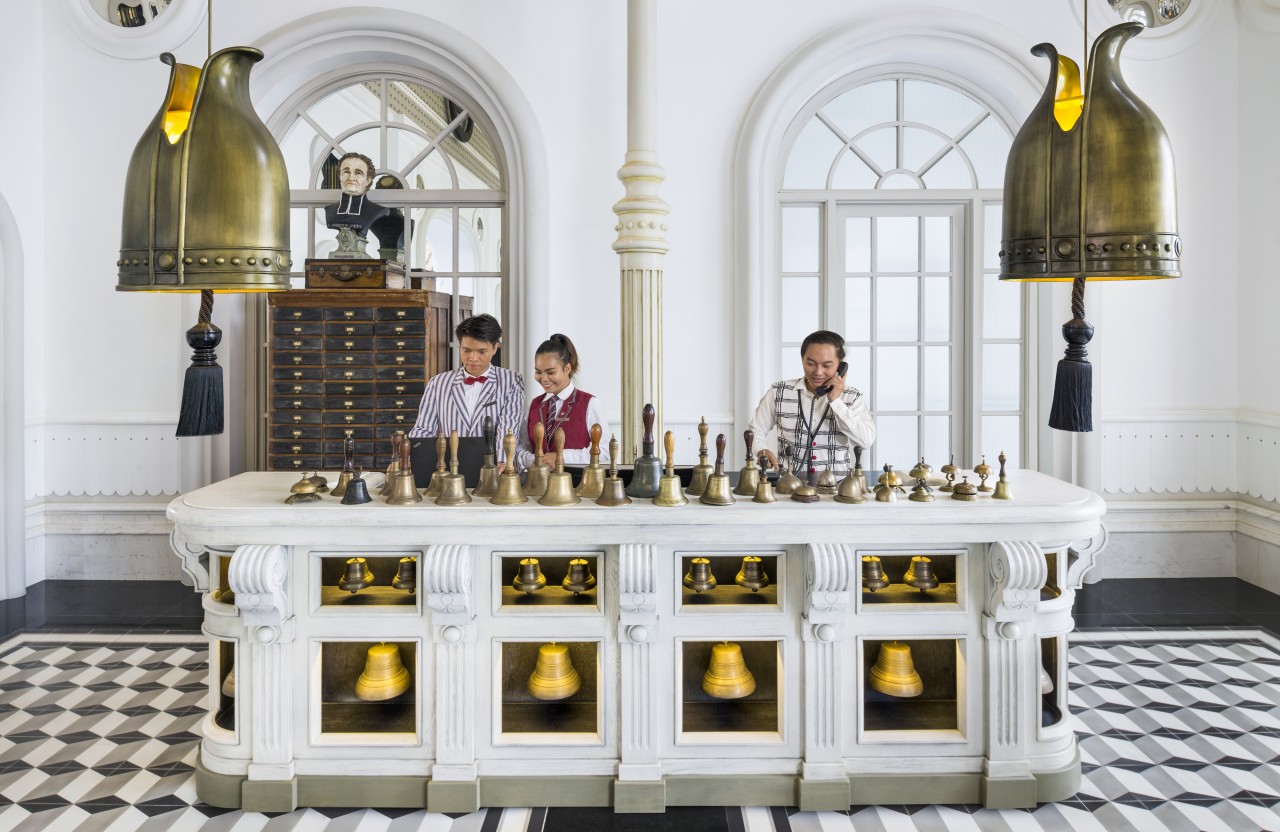 It is stated that one of today's most pressing issues is unemployment and underemployment, largely driven by inequality and lack of opportunity. Therefore, Marriott International partner with leading nonprofits to ensure workplace readiness and access to opportunity to our business, including our supply chain, focusing on youth, diverse populations, women, people with disabilities, veterans and refugees. This action is a vivid illustration for living Marriott International core value – Serve the Community and our sustainability and social impact platform, Serve 360: Doing Good in Every Direction.
Recently in August and September 2021, Vietnam-Cambodia Marriott Business Council (VCMBC), an affiliate of the operator of 14 hotels and resorts managed by Marriott International in Vietnam and Cambodia, has signed five (05) Memorandums of Understanding (MOU) with British University Vietnam (BUV) and Thai Binh Duong University (TBD) in Nha Trang, Foreign Trade University (FTU) in Hanoi, Duy Tan University (DTU) and Danang University of Economics (DUE) in Da Nang. The purpose of the MOUs is to strengthen the strategic connection between the Marriott hotels in Vietnam and Cambodia and the universities in both practical training and developing high-quality human resources for the hospitality industry. Previously in 2019, VCMBC also signed a cluster MOU with National Economy University (NEU).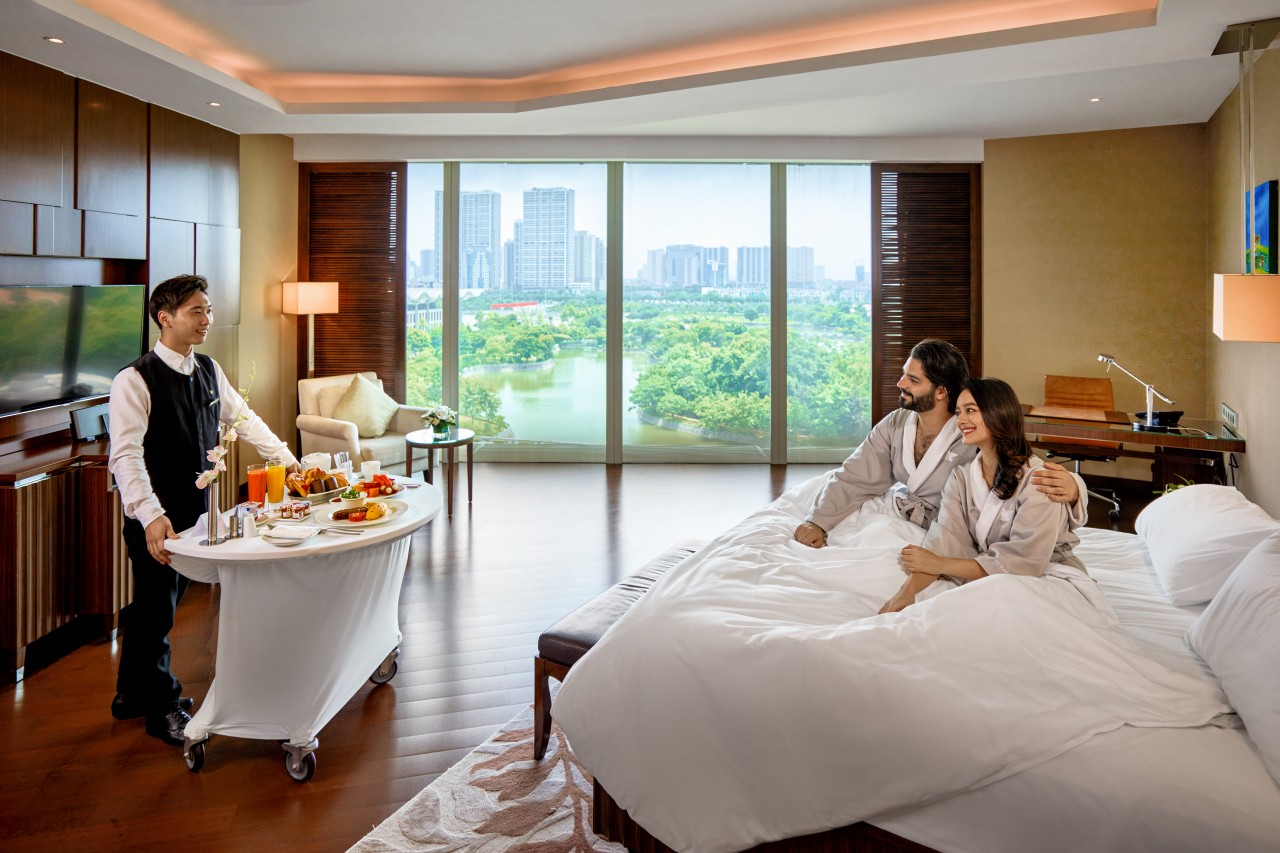 This partnership allows students of the universities to attend hospitality career fairs and related events, visit, study and intern at any of the 14 hotels and resorts of VCMBC including Sheraton Hanoi Hotel, JW Marriott Hanoi, Sheraton Saigon Hotels & Towers, Le Meridien Saigon, Renaissance Riverside Saigon, Sheraton Grand Danang Resort, Four Point by Sheraton Danang, JW Marriott Phu Quoc, Sheraton Nha Trang, Fairfield Binh Duong, Westin Cam Rang, Le Meridien Angkor, Courtyard Siem Riep and Courtyard Phnom Penh. In addition, the 14 hotels and resorts of VCMBC will be responsible to cooperate with the universities in enhancing hospitality specialized training courses, joining vocational orientation activities and career talks, providing career consulting to the students such as sharing interview experiences or writing CV skill. This partnership will last for at least 4 years. 
Mr. Mark Van Der Wielen – Chairman of Vietnam-Cambodia Marriott Business Council, shared that "Marriott International would growing fast in the next 3 years, with an estimated more than 20 hotels to be opened. In addition, there would be about 10 to 15 projects being finalized for signing so there would be many job opportunities for all students in the future… This cooperation helps students develop practical skills and apply the knowledge into a professional working environment. We sent our professionals to participate to the student assessment process, and in return, the universities will provide quality human resources in recruitment time."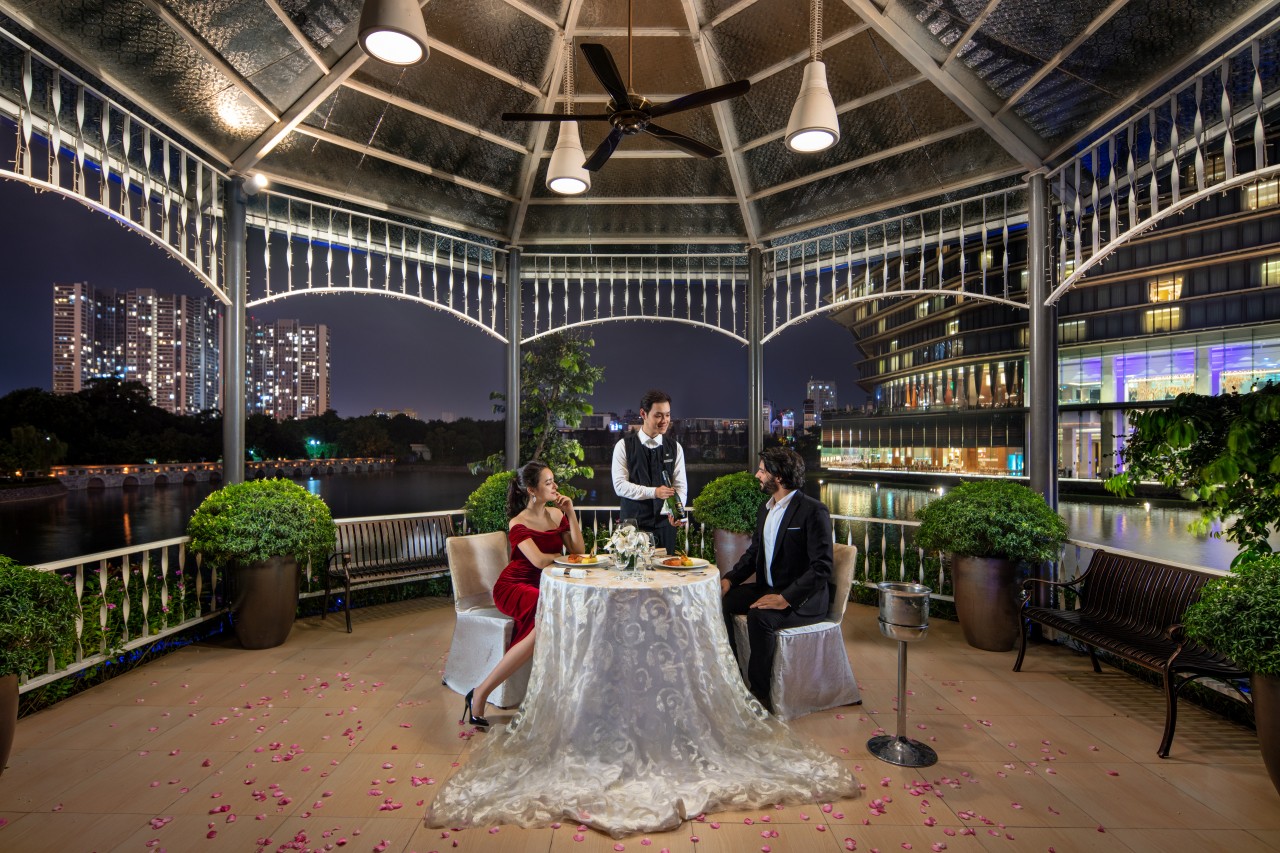 Associate Professor PhD Huy Le, Vice President of Danang University of Economics expressed his gratitude to VCMBC hotels for their interest and companionship throughout the last years. He believes the new MOU will enable a stronger the connection between DUE and Marriott hotels in Vietnam and Cambodia, acting as a stepping-stone for the hotels and DUE to train high quality work force to meet the demand of employers as well as graduates. "I hope the collaborative activities between both parties will help students to become more confident and ready to adapt to the working environment of international hotels after their graduation. DUE's leaders commit to facilitating the execution of the agreements, contributing to improving the quality of tourism-hospitality training and education, continuing to build DUE's reputation as a trusted source for high quality manpower to businesses in this industry, especially to hotels managed by Marriott International."
Professor Phu Nguyen, Vice President of Duy Tan University, states that the partnership between Duy Tan University and Marriott International has brought many positive results before and during COVID-19 pandemic. He highly appreciates the hotels' roles in training their students. He believes such partnership between training institutes and employers has become an essential trend for creating opportunities for students to gain living and working experiences so that they can quickly adapt to their jobs right after graduation.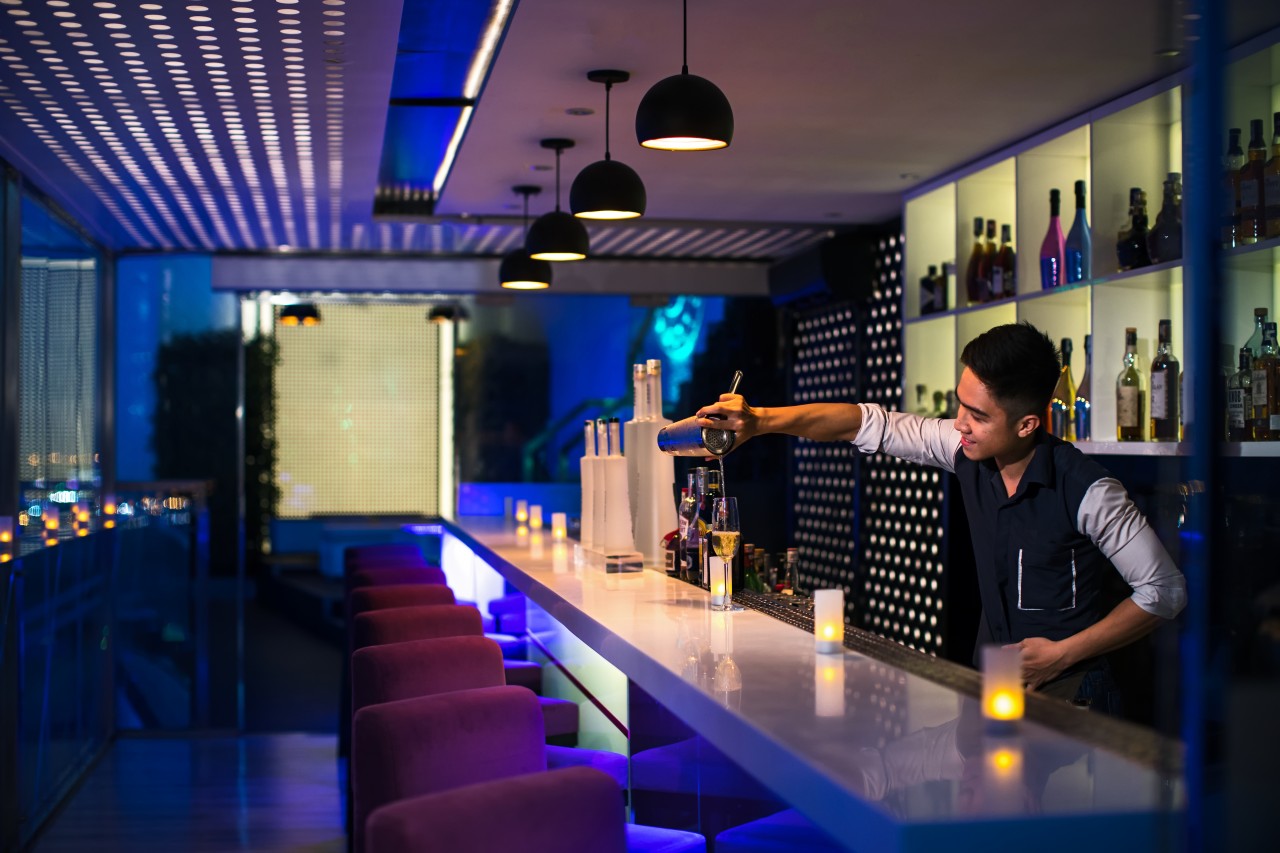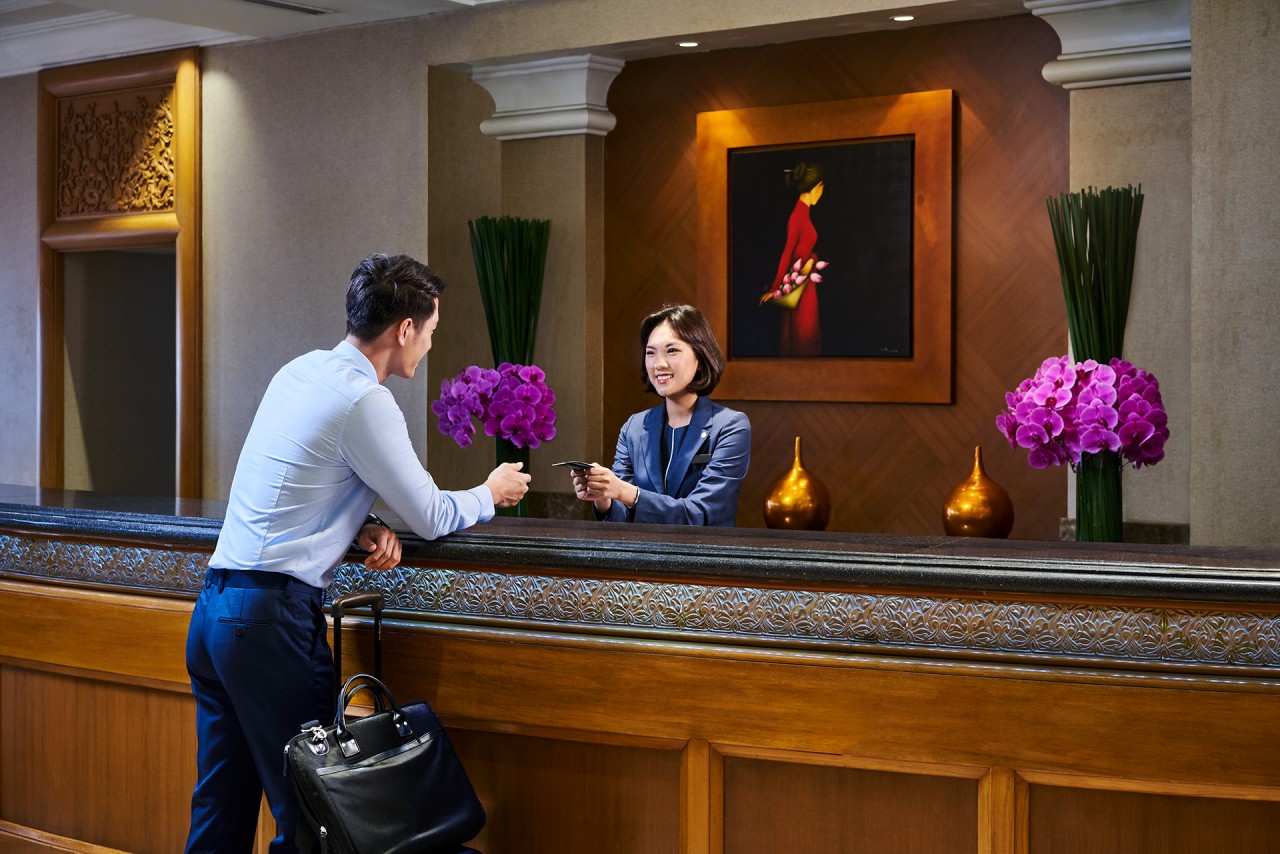 According to Associate Professor PhD Anh Tuan Bui, President of Hanoi Foreign Trade University, "Marriott International has participated in the process of training high quality human sources since 2019. The signing of the Memorandum of Understanding with VCMBC will expand the scope of collaboration between the university and Marriott, growing from bilateral partnership to multilateral partnership, going beyond national border to create opportunities for the university's International Hotel Management students to intern at hotels abroad from the very first years of training. This will help our students to earn practical experiences, updated knowledge and get used to professional working environment, meeting employers' demand right after graduation. We are sincerely thankful to Marriott International for always accompanying Foreign Trade University to provide high quality human resources for the society. I wish our partnership will become more and more stable and firm, actualizing each party's goal, strategy and vision."