Fairfield by Marriott, part of Marriott Bonvoy's portfolio of 30 extraordinary brands, today announced the opening of Fairfield by Marriott South Binh Duong, celebrating the brand's debut in Vietnam. Located in the Binh Duong province and inspired by the beauty of simplicity and warm hospitality, the 181-room hotel delivers an inviting and seamless experience, poised to become the destination-of-choice for travelers in southern Vietnam.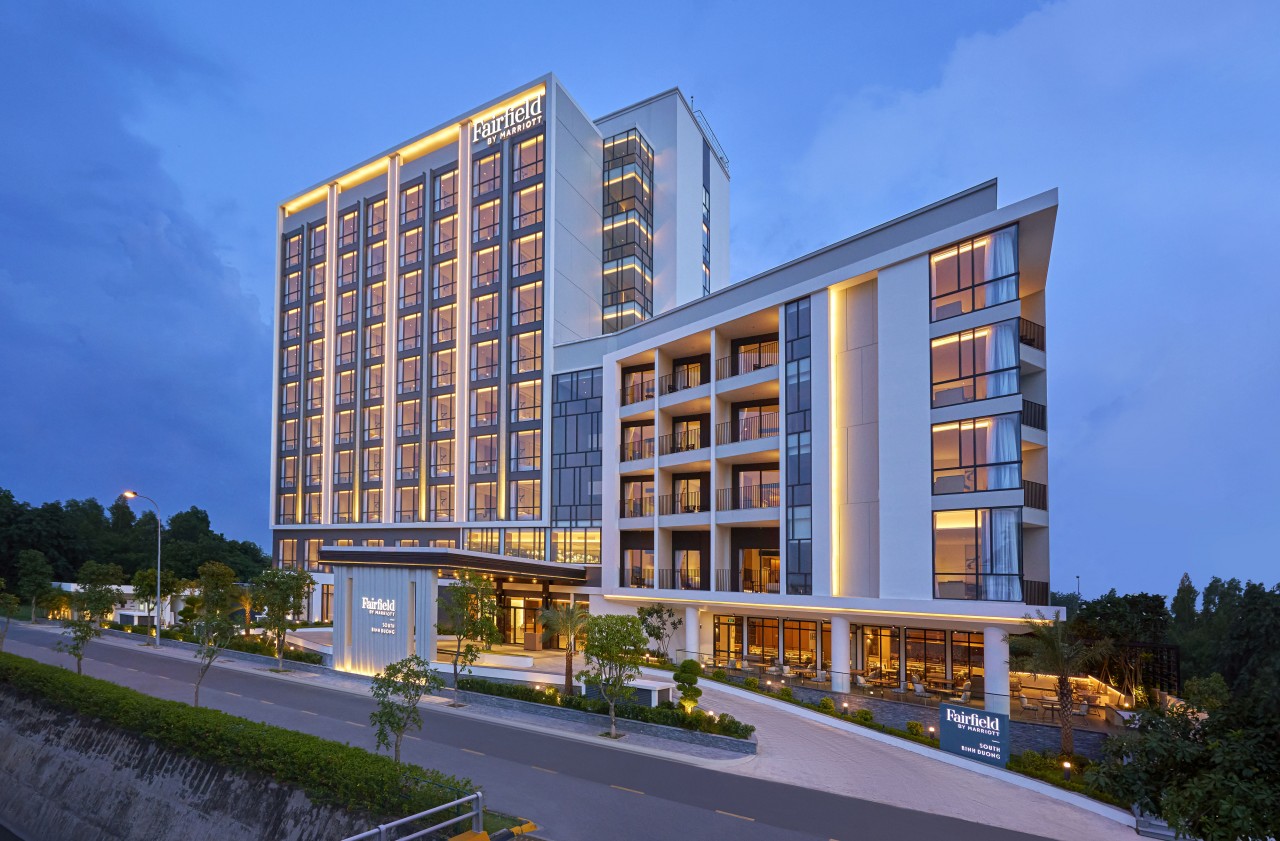 "We are thrilled to introduce the Fairfield by Marriott to Vietnam with the opening of Fairfield by Marriott South Binh Duong," said Rajeev Menon, President, Asia Pacific (excluding China), Marriott International. "The opening marks the fifth brand entry within Marriott Bonvoy's portfolio into the fast-growing country of Vietnam – a testament to our focus on bringing a diversified portfolio for different types of travelers. We look forward to expanding our portfolio further across Vietnam to offer new accommodations in attractive destinations."
Located in the one of the largest business parks in the province and home to almost 70 international manufacturing companies, Fairfield by Marriott South Binh Duong is an ideal base for local entrepreneurs and international business travellers. Guests who are looking to explore the destination can easily access popular tourist hotspots including Song Be Golf Resort, Dai Nam Tourist Complex and Hoi Khanh Pagoda. The hotel is within a 45-minute drive from the country's commercial capital, Ho Chi Minh City and 20-minute drive from the Tan Son Nhat International Airport.
"Fairfield by Marriott ensures that guests can count on The Fairfield Promise – from the hotel's level of service to accommodations, if a guest is ever not satisfied with their stay, Fairfield will make it right," said Diane Mayer, Vice President & Global Brand Manager for Classic Select Brands, Marriott International. "With the opening of Fairfield by Marriott South Binh Duong, we are very excited to introduce the warm hospitality of Fairfield to travelers in Vietnam."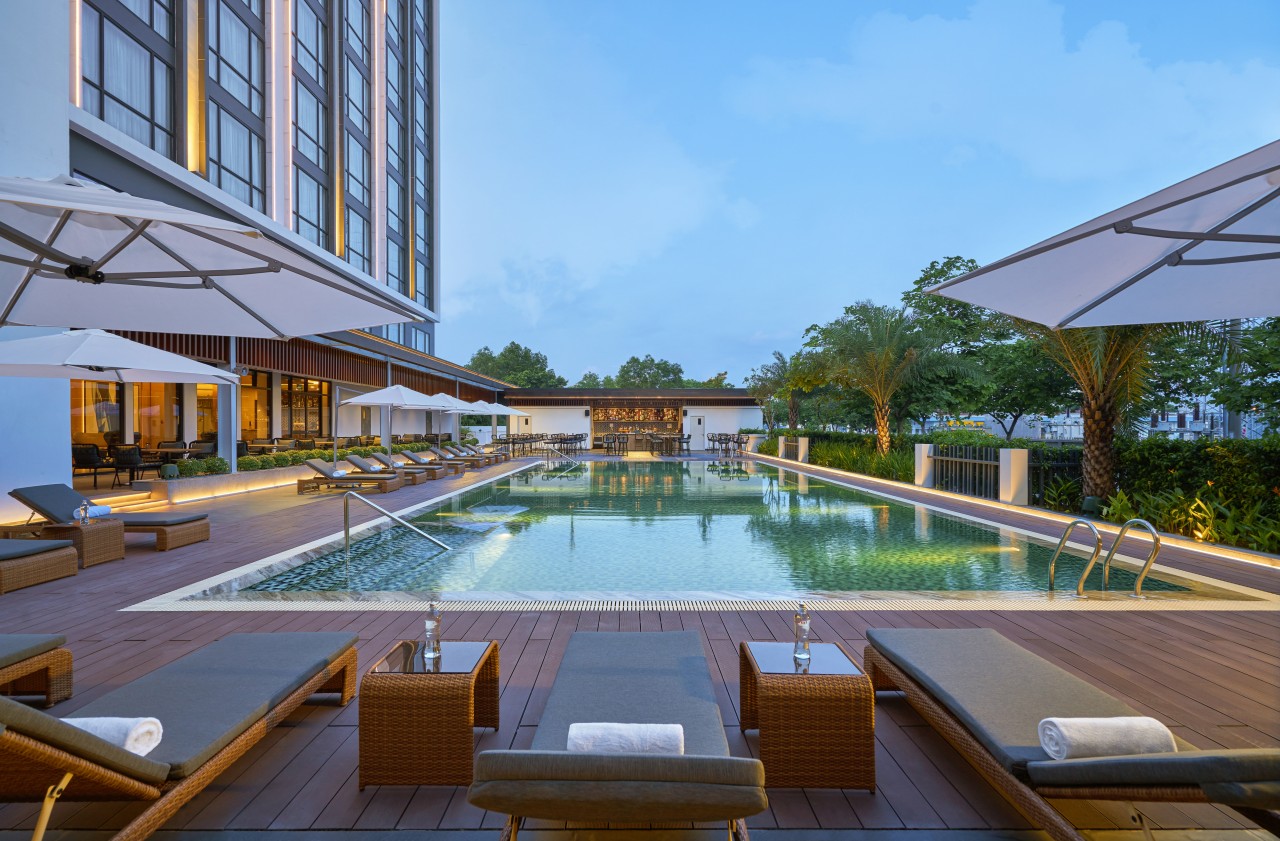 Fairfield by Marriott South Binh Duong features 181 spacious, modern and well-equipped rooms with separate work and rest areas. The property's public spaces feature the "modern calm" aesthetic of the Fairfield by Marriott brand, which encompasses open layouts, multifunctional spaces and natural light. The hotel features two signature restaurants and bar. ORYZAA, the all-day dining restaurant, presents a fresh take on local Vietnamese delicacies and Western classics, featuring the first international breakfast buffet in the area and an à la carte menu of Asian cuisine for lunch and dinner. Guests who are looking to relax after a long day can enjoy cocktails by the poolside at The Pool Bar.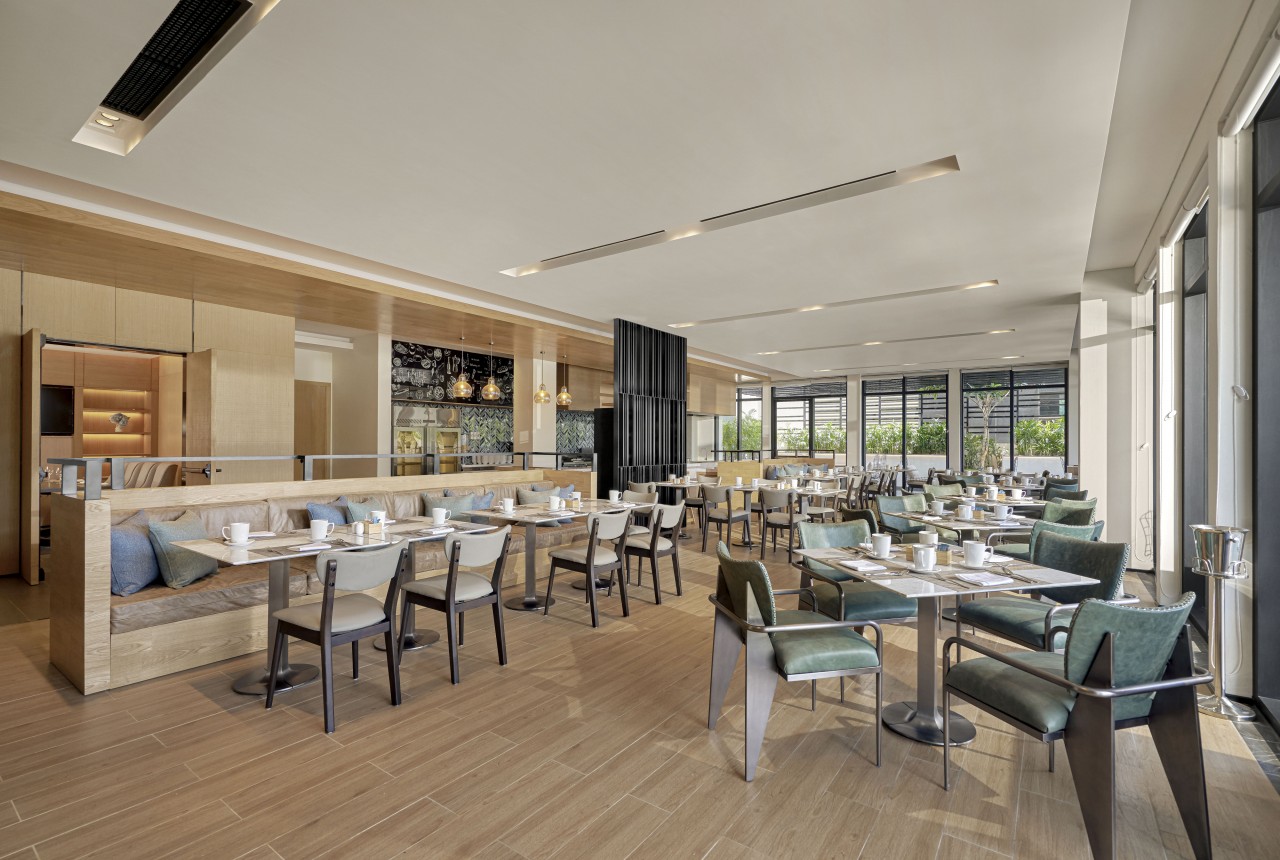 The hotel also features 120 square meters of function space, suitable for meetings, conferences and social events. Guests staying at Fairfield by Marriott South Binh Duong will have access to an array of amenities including an outdoor swimming pool and open-air pool bar. Guests can maintain their daily routines at the 24/7 fitness center and shop for daily essentials at The Market, a 24-hour convenience store in the hotel.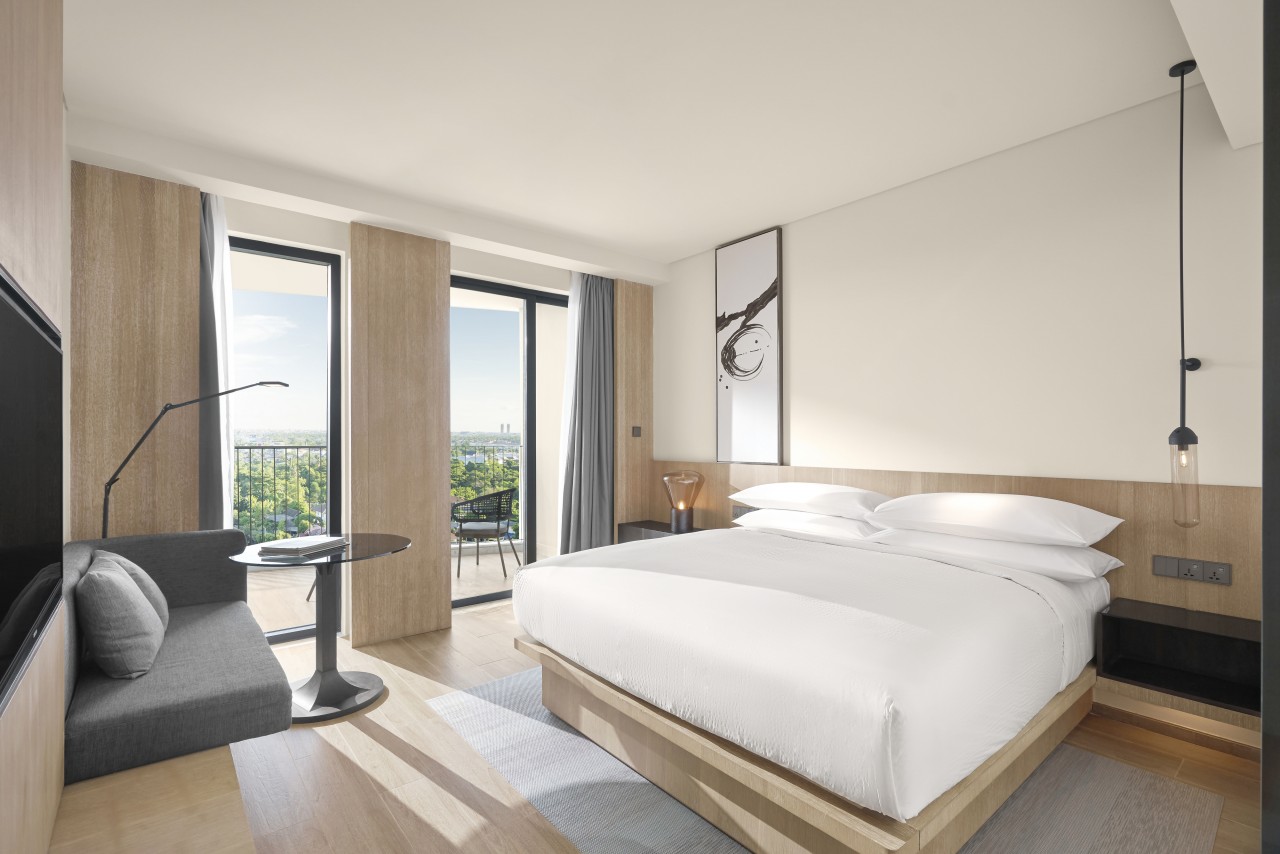 "Fairfield by Marriott is a trusted choice for guests seeking a peaceful sleep, nutritious meals and warm service with a friendly smile. Not only is it an excellent option for business travelers, but Fairfield by Marriott South Binh Duong will also build a bridge between visitors and local residents, by encouraging the exploration of southern Vietnam's authentic culture, cuisine and natural scenery," said Sherman Almeida, Hotel Manager of Fairfield by Marriott South Binh Duong. "We look forward to welcoming business and leisure travelers to experience our warm hospitality and uplifting spaces."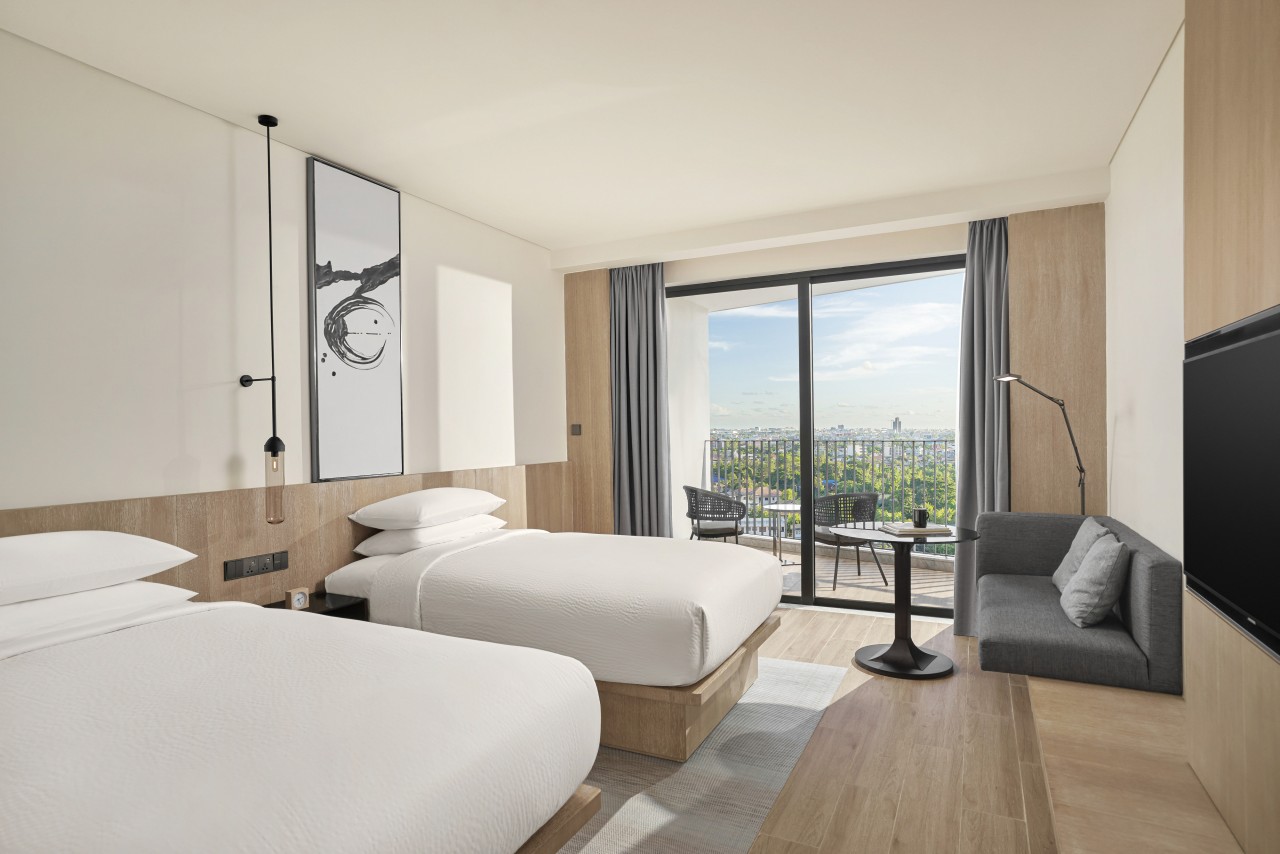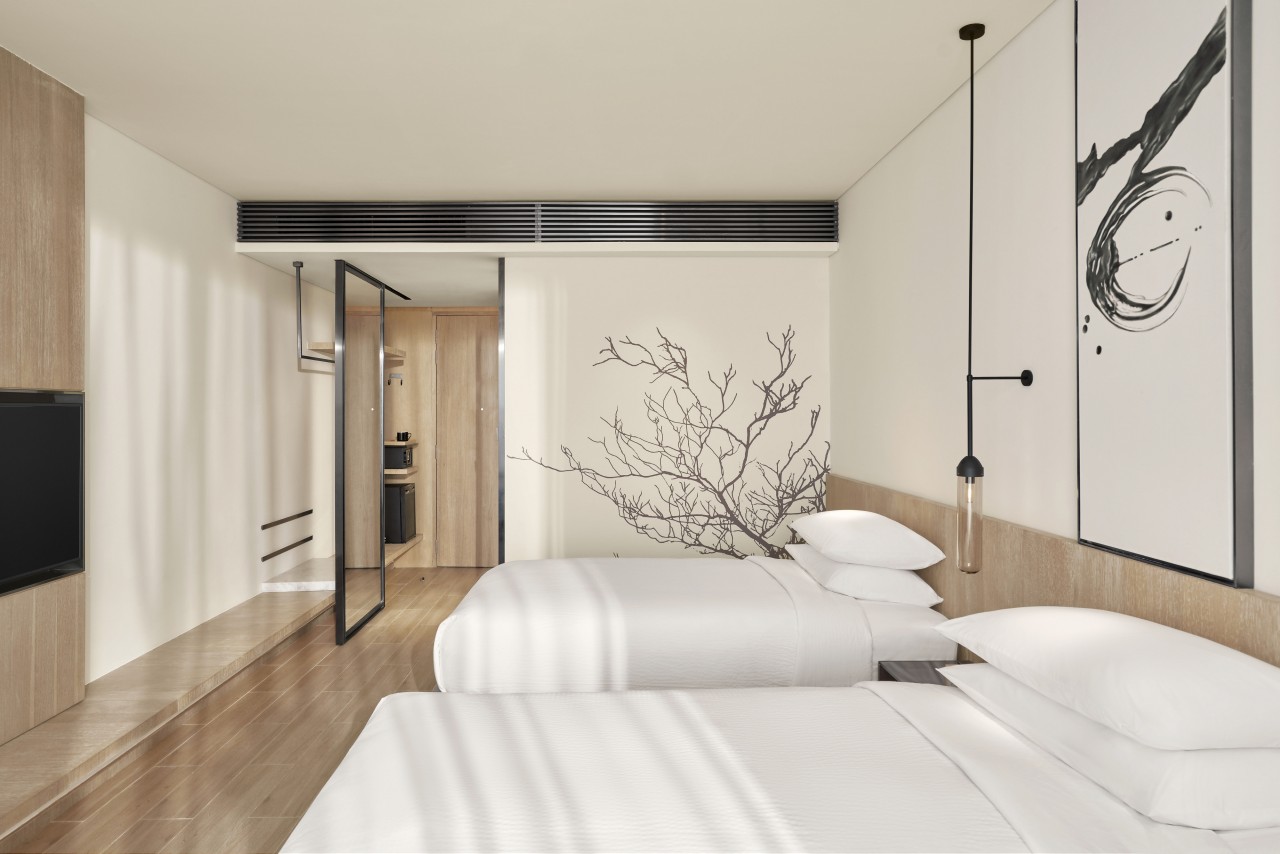 About Fairfield by Marriott
Fairfield by Marriott was founded on the principles of warm, trusted service and friendly hospitality inspired by its unique heritage as the namesake of the Marriott family retreat, the Fairfield Farm. Its contemporary, uplifting design provides an effortless experience for guests to maintain their routines while on the road. Evoking the feelings of calming simplicity, Fairfield offers thoughtfully designed guest rooms and suites that provide separate quality living, working and sleeping areas. With over 1,150 properties in 13 countries and territories, Fairfield is proud to participate in Marriott Bonvoy, the global travel program from Marriott International. The program offers members an extraordinary portfolio of global brands, exclusive experiences on Marriott Bonvoy Moments and unparalleled benefits including free nights and Elite status recognition. To enrol for free or for more information about the program, visit MarriottBonvoy.com. For more information or reservations, visit Fairfield.marriott.com .
About Marriott International
Marriott International, Inc. (NASDAQ: MAR) is based in Bethesda, Maryland, USA, and encompasses a portfolio of more than 7,600 properties under 30 leading brands spanning 133 countries and territories. Marriott operates and franchises hotels and licenses vacation ownership resorts all around the world. The company offers Marriott Bonvoy™, its highly-awarded travel program. For more information, please visit our website at www.marriott.com, and for the latest company news, visit www.marriottnewscenter.com. In addition, connect with us on Facebook and @MarriottIntl on Twitter and Instagram.