Each season has its type of food. Spring – Summer – Autumn – Winter, Sun World Ba Na Hills prepares a "great party" to treat tourists with memorable experiences.
Fall in love with a vivid flower space at the Spring Festival
Coming to Ba Na every spring, tourists will be immersed in the color of thousands of the most brilliant flowers, such as bell-shaped peaches, tulips, and so on.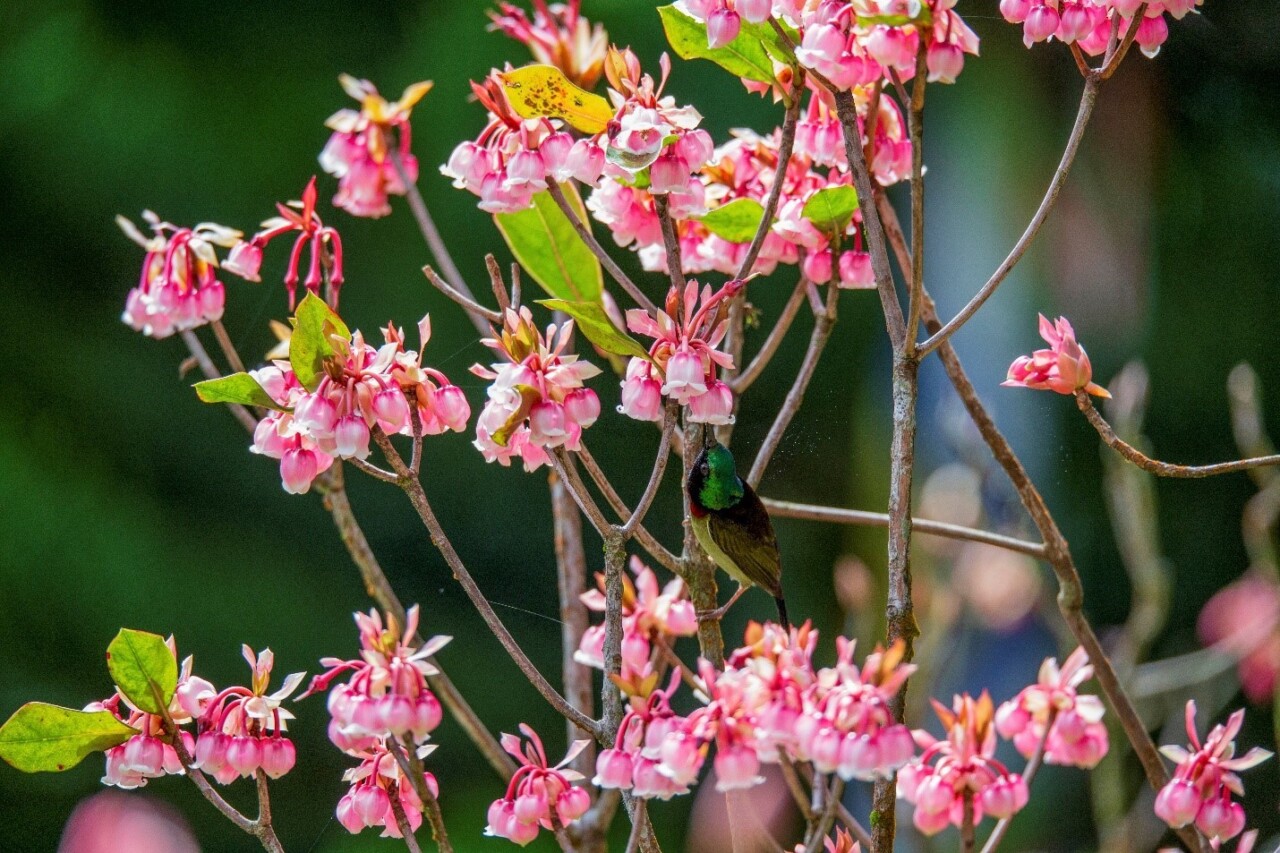 Considered the symbolic flower of Chua Mountain, the bell-shaped peach blossoms in Ba Na Hills are considered to be well-grown and the most beautiful. Sun World Ba Na Hills tourist area has also worked hard to research this flower to help it to grow more strongly. Hence, when spring comes, hundreds of bell-shaped peach trees will bloom together, bringing an extremely unique beauty to this leading tourist area in Vietnam.
In addition to watching the bell-shaped peach blossoms blooming, tourists can also walk among the carpets of bright tulips. Every spring, Sun World Ba Na Hills is "changing skin", wearing a colorful shirt, woven from glowing tulips.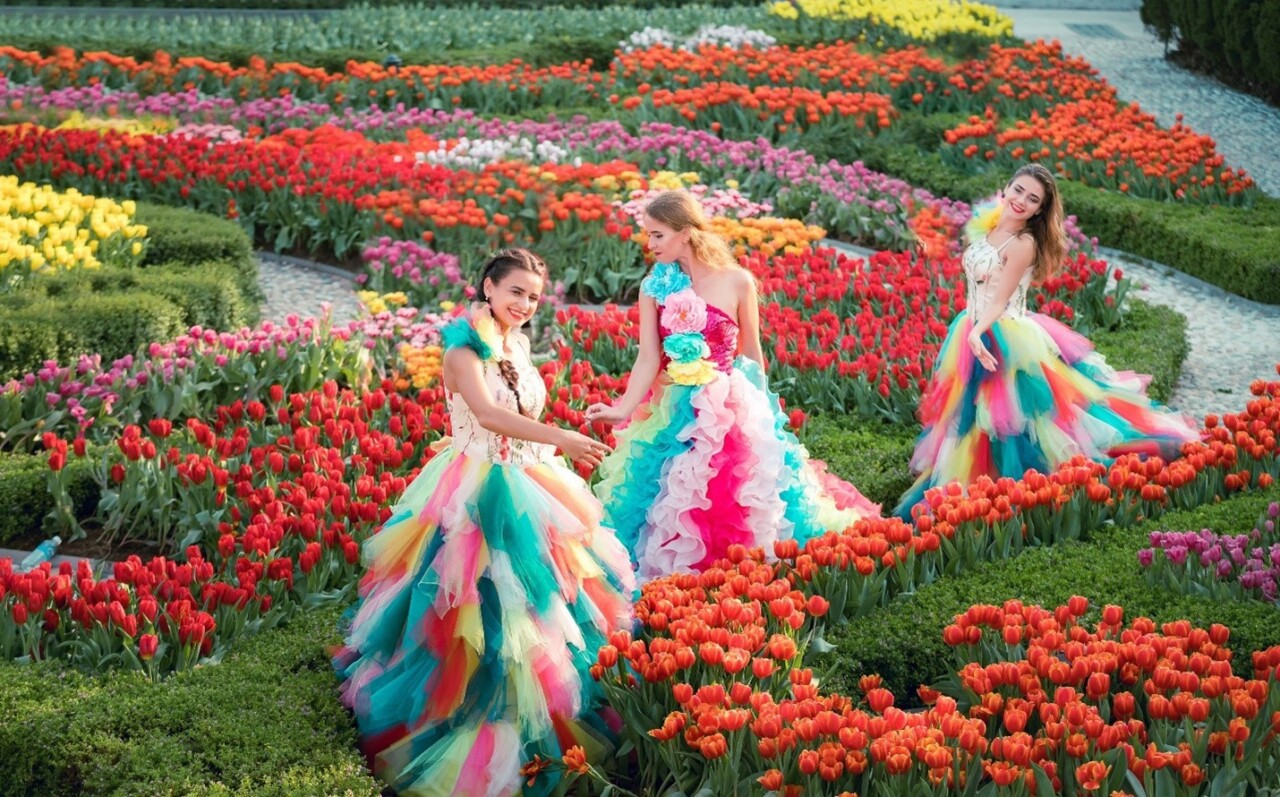 Coming to Ba Na in spring, tourists also have the opportunity to be immersed in a jubilant festival space and enjoy art performances, and themed shows filled with flowers, taking audiences into canorous melodies and passionate dances.
The land of endless festivals when summer comes
Not only do beautiful hydrangeas and brilliant rose gardens bloom all over the tourist area, but Ba Na also gives tourists a dynamic summer, drunk with golden beer and stout beer in an endless carnival atmosphere.
Probably the most memorable experience is the Food and Beer Festival held at Beer Plaza from April to August. Tourists can immerse themselves in the music and singing of international artists, experience attractive games, and seek and honor the king of beer. Beer Plaza basks in yellow sunlight like honey, cool golden beer bottles with white foam, the waitresses wear typical traditional dresses, and small wooden tables are put under the shade of bright-hued umbrellas. Moreover, tourists will be satisfied with the smell and taste of many famous delicious dishes such as giant sausages, redolent grilled dishes, typical twisted bread, and especially, it is impossible to skip super German beer.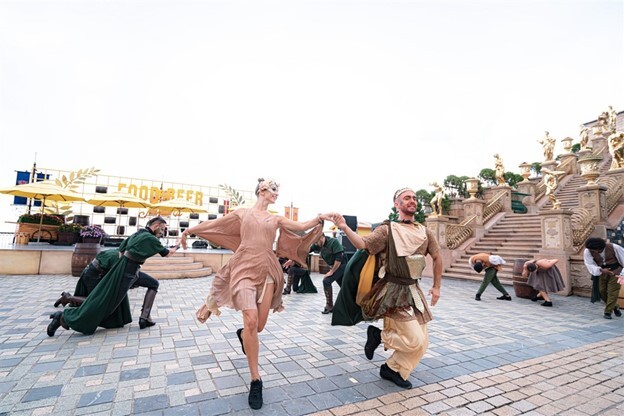 In addition to the Food and Beer Festival, coming to Ba Na Hills at this time, tourists will experience the Korean Cultural Festival taking place until the end of August 31 with interesting and featured cultural activities and games. In July, when coming to Ba Ha Hills, tourists will have the opportunity to enjoy many attractive activities and programs at the "A Glimpse of France" Festival. Ba Na will also launch a series of extremely glamorous themed shows, promising to bring an exciting and memorable summer for tourists to Ba Na.
Gentle Autumn with Autumn Festival
When autumn comes, Sun World Ba Na Hills also becomes brighter than ever with sunflowers rising to bloom. This is also a signal that Ba Na has started a new festival season – the Autumn Festival.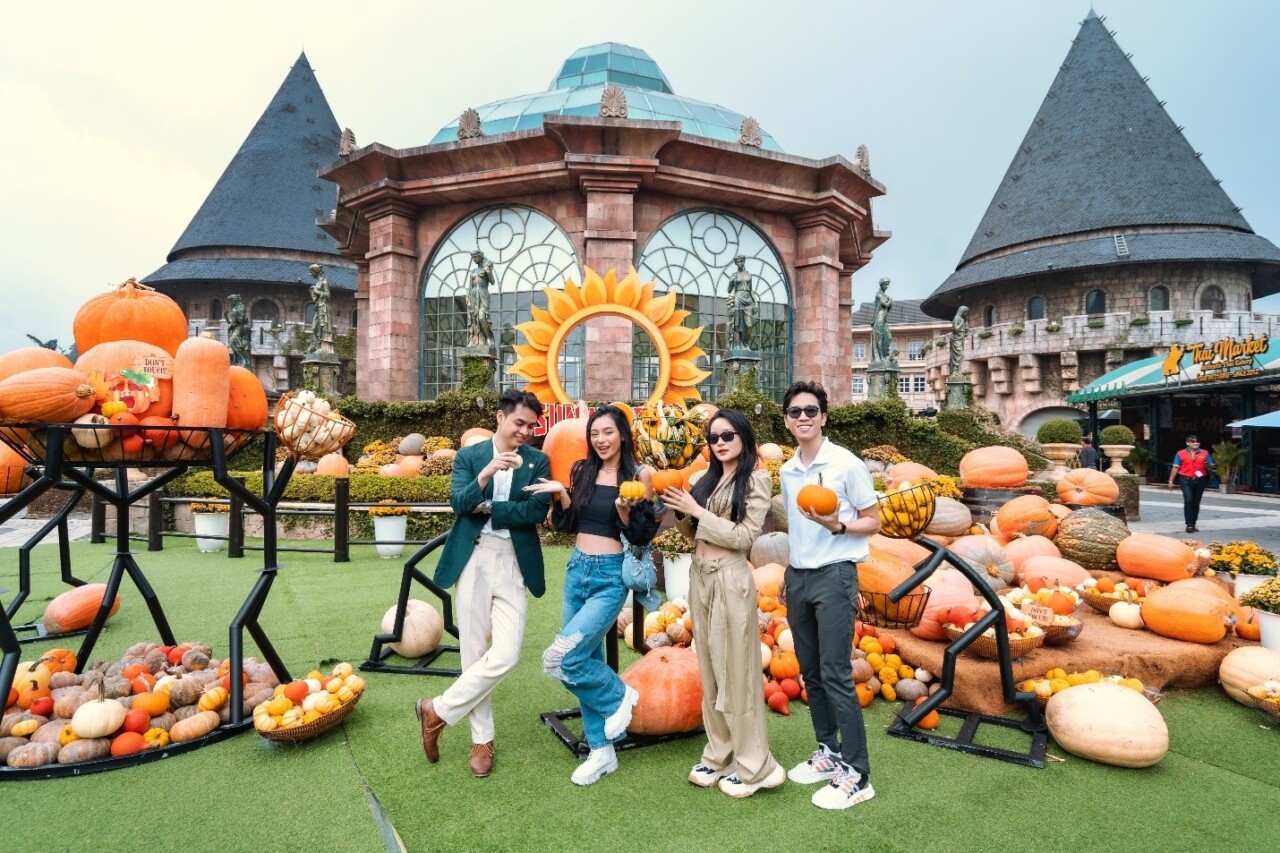 Autumn is also the time when Chua Mountain becomes vivid with more eye-catching colors. In the middle of the ancient and romantic space of Ba Na are giant pumpkins, and impressively shaped mini pumpkins, which are guaranteed to bring tourists unique and memorable pictures.
In the autumn, Sun World Ba Na Hills also offers tourists enticing performances from international dancers. Transforming into civilians and nobles of the Moon Kingdom and the Sun Kingdom, the artists bring the bustling, crowded, and joyful atmosphere of bumper crops to Ba Na.
Colorful Winter Festival
Brilliant, colorful, bustling but also extremely romantic – these are the most suitable adjectives to describe Ba Na in the early days of October when the tourist area is starting the coldest time of the year and gets ready to welcome the Winter Festival.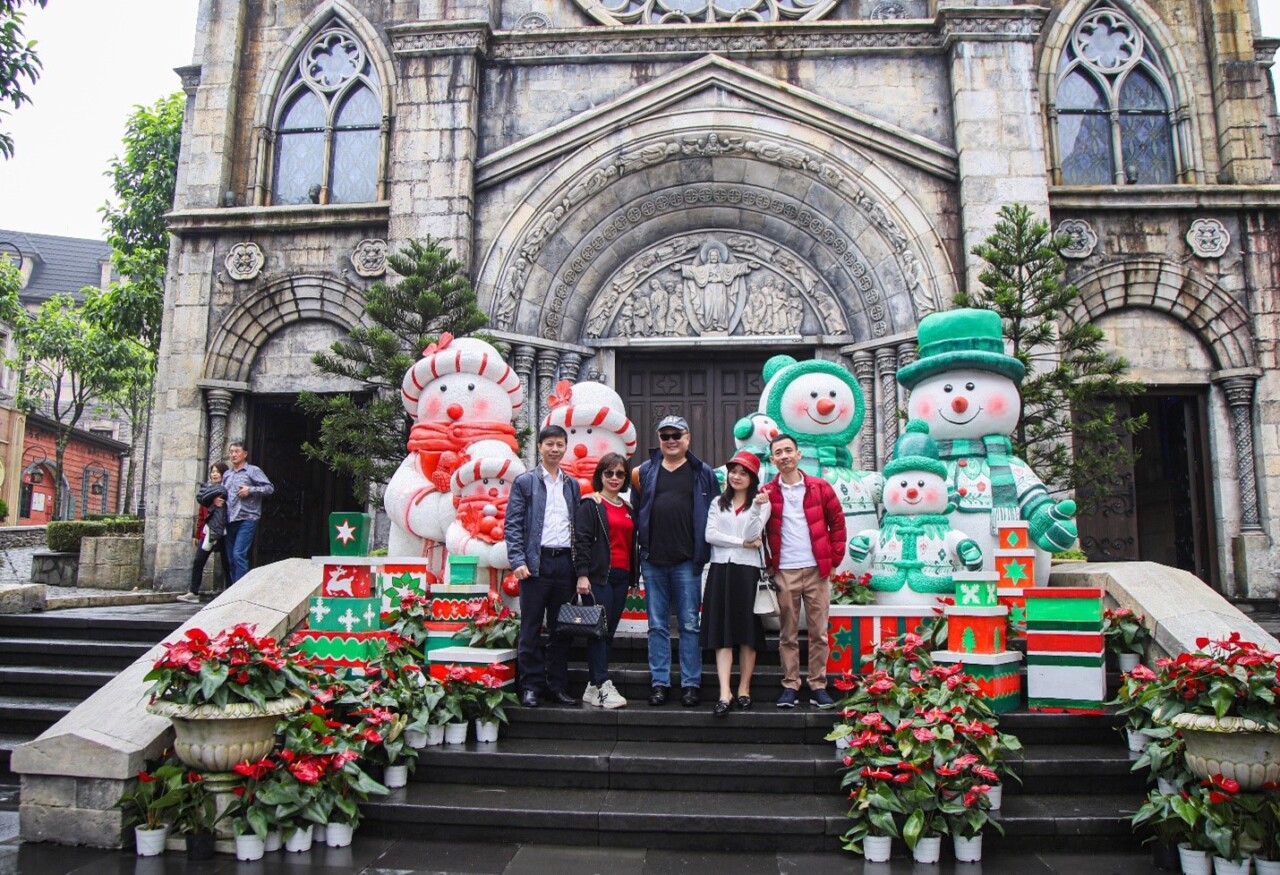 Tourists coming to Ba Na at the end of the year festival season will not only feel the transformation of Ba Na when warm sunlight gives way to chilly wind, with the typical fog of winter, but also be impressed by a splendid space with hidden colors. And then, the Christmas atmosphere is filled everywhere, weaving into the alleys of the French village, Fantasy Park, Moon Castle, and so on. Thus, tourists will enjoy a different winter on the top of Chua Mountain: brilliant light and vivid colors.
And certainly, music is indispensable – what makes Ba Na's festive seasons unique. In the typical costumes of Snow White and Santa Claus, and in addition to familiar Christmas songs are warm and joyful dances and songs.
The special thing is that every year, Ba Na always has its innovations and creations so each festival season brings something different. The land of endless festivals in all four seasons on the top of Chua Mountain is waiting for you to discover it!