Now extended to December 2023, IHG One Rewards members continue to enjoy dining savings and earn reward points across Vietnam and around the region
IHG One Rewards members will continue to enjoy a unique suite of exclusive dining privileges[1] presenting them with more choice, value, and dining benefits than ever before. Applicable at participating hotels and resorts in Vietnam, around Southeast Asia and Korea, this builds on IHG Hotels & Resorts' ongoing efforts to transform and deliver even more rewarding guest experiences across the region as travel opens up.
Members can look forward to delectable deals of up to 20%[2] off and earn up to 100 bonus points for every USD $10 spent[3] when they dine at participating restaurants and bars at IHG Hotels & Resorts across Southeast Asia and Korea.
In Vietnam, this includes 33 crowd favourites that range from stunning sky-bars to casual eateries, at properties that span the length of the fast-growing Southeast Asian nation. These privileges will be granted to diners that present their membership card or virtual card on the IHG One Rewards App up until 30 December 2023.
So to get you started, IHG has put together a list of some of our signature places to grab a quick lunch, a bespoke cocktail, or a delectable dinner at IHG hotels and resorts around Vietnam.
Stellar Teppanyaki – InterContinental Hanoi Landmark 72

As the night falls over the capital's tallest tower, diners can take in uninterrupted views of Hanoi, while enjoying a theatrical dining experience at Stellar Teppanyaki, where premium ingredients and Japanese culinary flairs meet awe-inspiring kitchen acrobatics.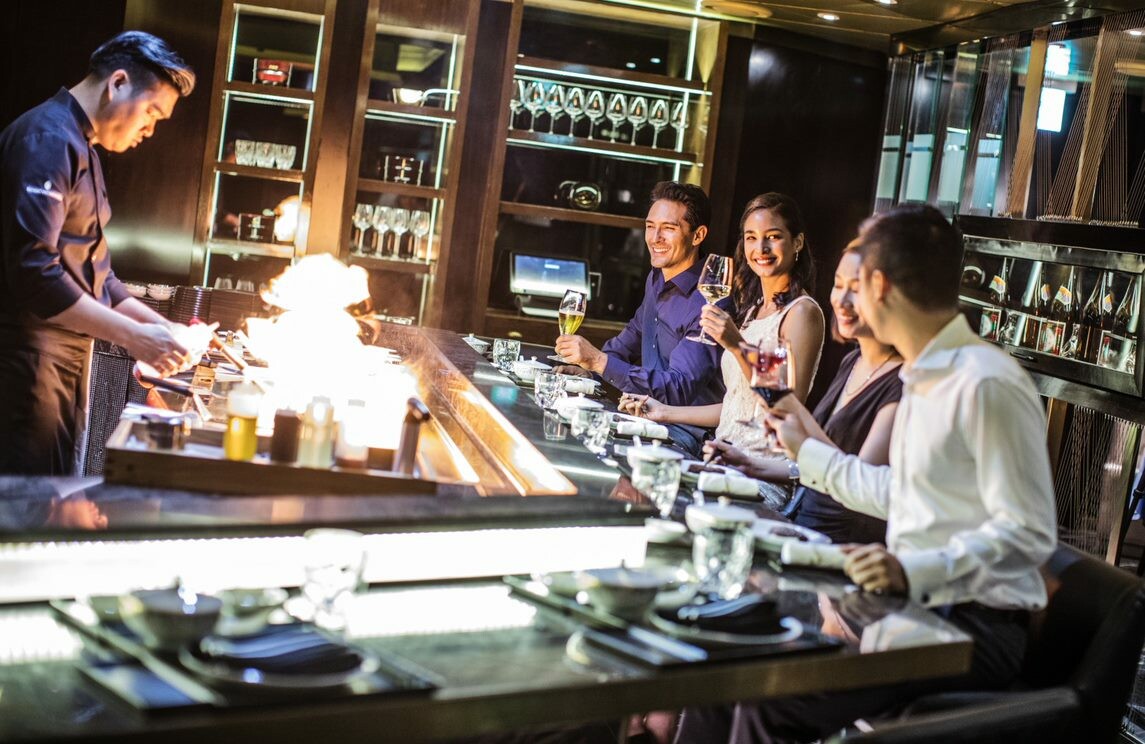 LAVA – InterContinental Phu Quoc Long Beach Resort
Awarded Asia's Best Seafood Restaurant 2022, LAVA has been meticulously designed using bamboo throughout and features a vibrant, electric blue fossilized coral bar.  Serving the freshest seafood sourced daily from local fishermen, which guests can select personally from a live seafood tank.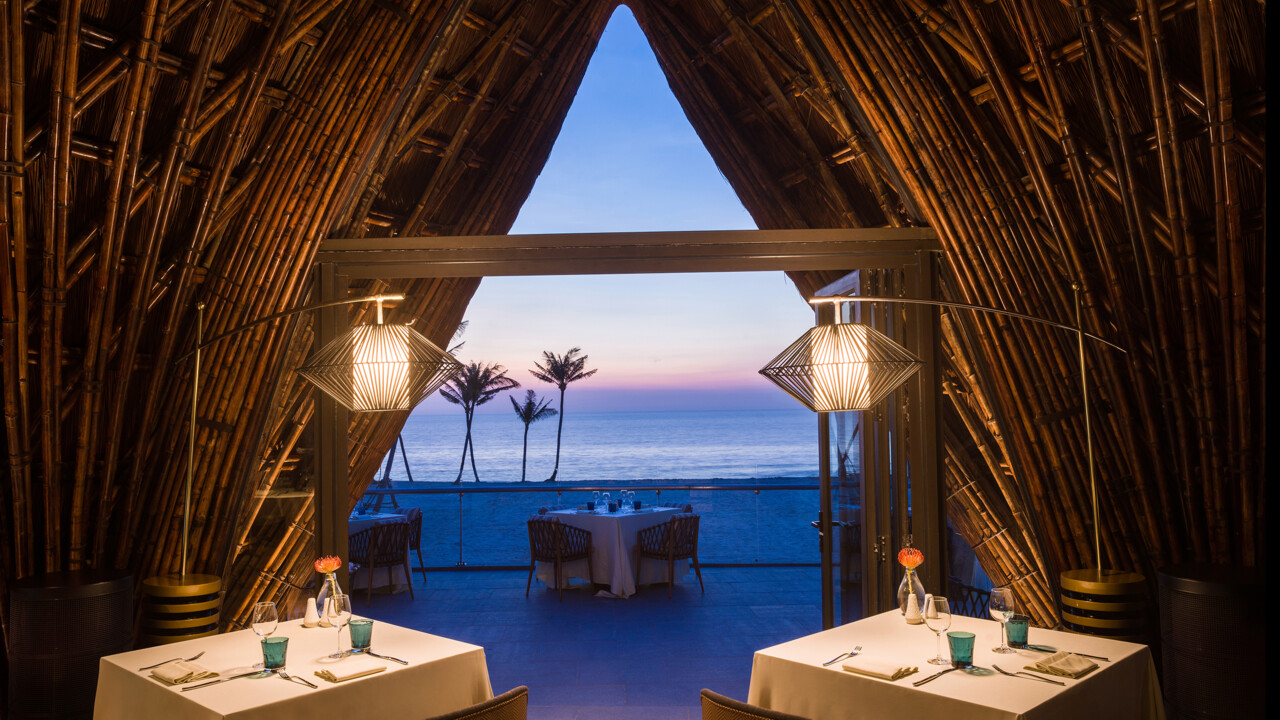 Priding itself on offering a culinary voyage through both of Vietnam and its northern neighbour, Rice Market leads diners on journey through a menu that spans modern takes on the local national dish – Pho – through to traditional Chinese delicacies included a renowned Peking Duck.  The open kitchen bustles in the background, leaving an open and contemporary space awash with the distinctive aromas of two of the region's most storied cuisines.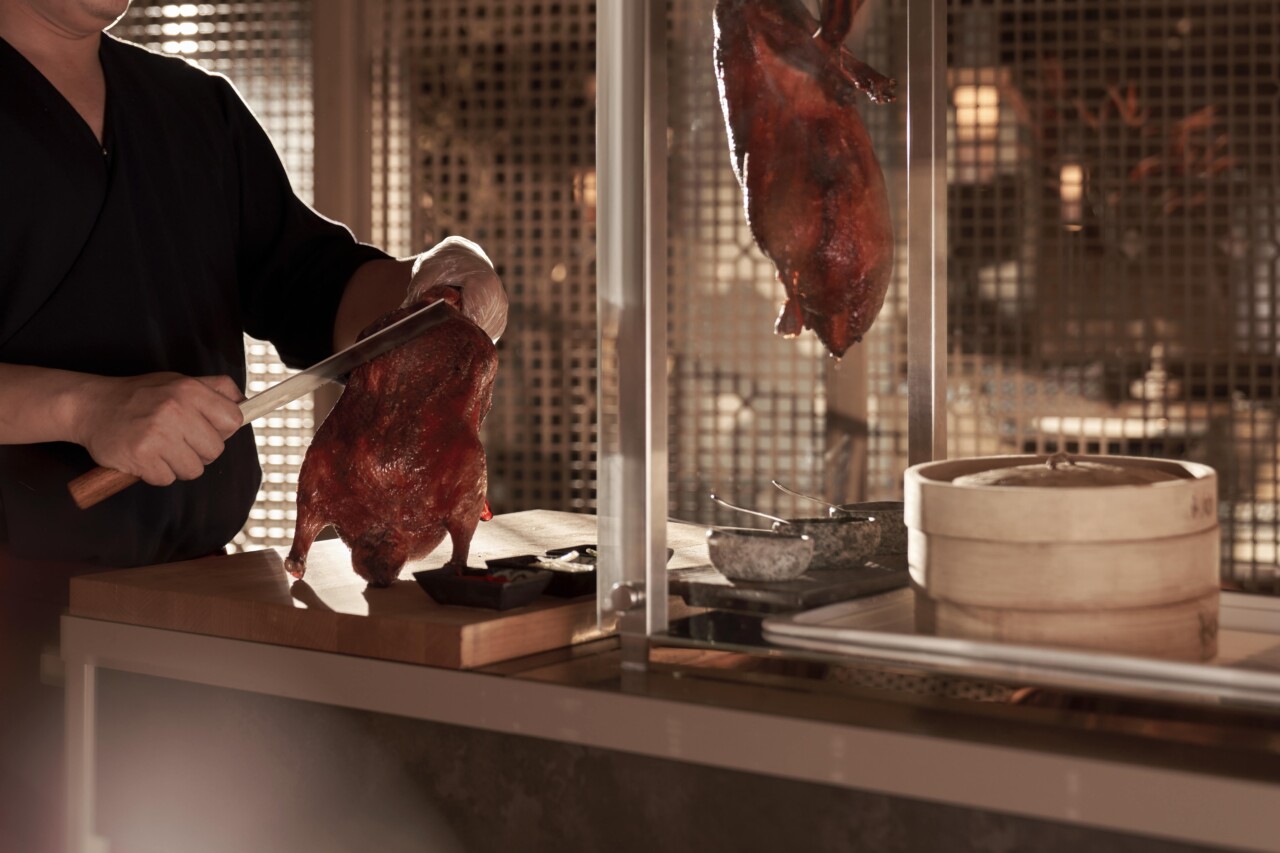 Amber Sands Beach Club, Crowne Plaza Phu Quoc Starbay
Fast becoming the island's foremost chillout destination, and featuring a regular series of events, all overlooking the spectacular Phu Quoc sunset, Amber Sands Beach Club offers the best beachfront dining experience with delectable cuisine with premium international ingredients, prepared in an open fire oven and charcoal grill.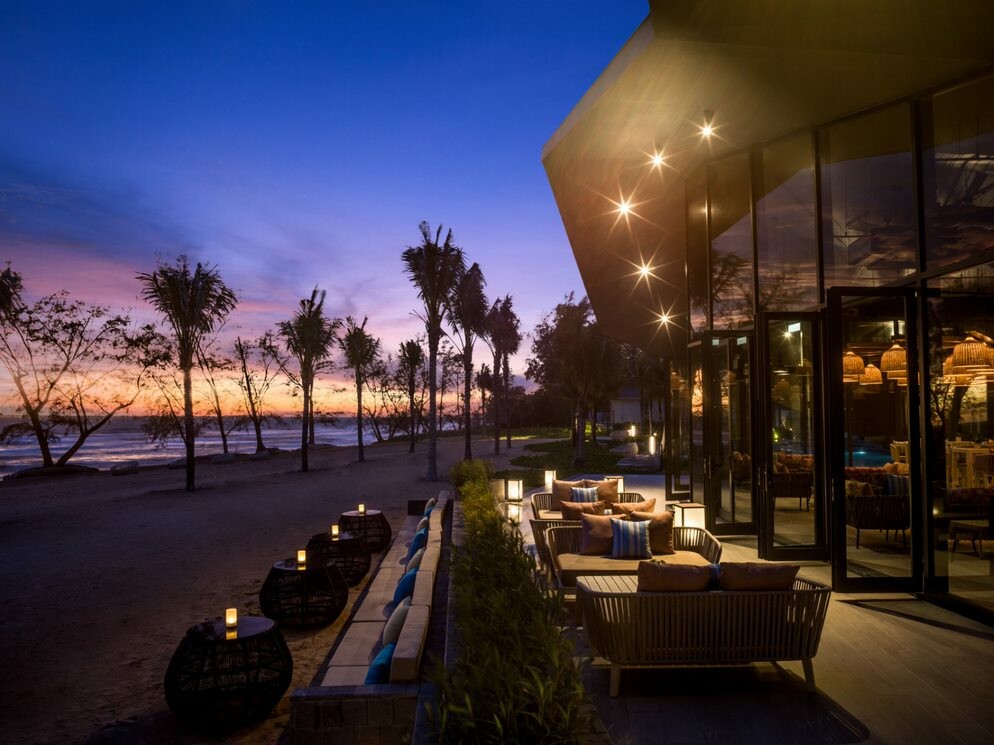 Cookbook Café, InterContinental Nha Trang
Cookbook Café is our signature restaurant located adjacent to the Lobby Bar on the first floor. A myriad of cooking stations creates a lively, interactive dining experience where Nha Trang's delicious local seafood takes center stage. Cookbook's famed menu includes a range of char-grilled meats and Vietnamese specialties along with al fresco dining on the terrace overlooking the breath-taking Nha Trang Bay.
—
IHG One Rewards is IHG Hotels & Resorts' best-in-class loyalty programme, centered around its guests – giving them richer benefits, more ways to earn, and newly enhanced credit cards, all powered by leading technology on its new mobile app. By accumulating points, guests can redeem them for their next stay with IHG Hotels & Resorts across 18 brands, 6,000 hotels worldwide. Guests can sign up for free as a member to unlock benefits to immediately enhance their next stay at one of IHG's Hotels & Resorts.
For more details on the IHG One Rewards Dining Privileges and how to join the IHG One Rewards loyalty programme, please visit the website here.
###
About IHG Hotels & Resorts
IHG Hotels & Resorts [LON:IHG, NYSE:IHG (ADRs)] is a global hospitality company, with a purpose to provide True Hospitality for Good.With a family of 18 hotel brands and IHG One Rewards, one of the world's largest hotel loyalty programmes, IHG has over 6,000 open hotels in over 100 countries, and more than 1,800 in the development pipeline.
Luxury & Lifestyle: Six Senses Hotels Resorts Spas, Regent Hotels & Resorts, InterContinental Hotels & Resorts, Vignette Collection, Kimpton Hotels & Restaurants, Hotel Indigo
Premium: voco hotels, HUALUXE Hotels & Resorts, Crowne Plaza Hotels & Resorts, EVEN Hotels
Essentials: Holiday Inn Hotels & Resorts, Holiday Inn Express, avid hotels
Suites: Atwell Suites, Staybridge Suites, Holiday Inn Club Vacations, Candlewood Suites
Exclusive Partners: Iberostar Beachfront Resorts
InterContinental Hotels Group PLC is the Group's holding company and is incorporated and registered in England and Wales. Approximately 325,000 people work across IHG's hotels and corporate offices globally.
Visit us online for more about our hotels and reservations and IHG One Rewards. To download the new IHG One Rewards app, visit the Apple App or Google Play stores.
For our latest news, visit our Newsroom and follow us on LinkedIn, Facebook and Twitter.
[1] The IHG One Rewards Dining Privileges discount is applicable at participating restaurants and bars at IHG hotels and is available until 30 December 2023.
[2] IHG One Rewards Members, Gold Elite Members, Platinum Elite Members, Diamond Elite Members & InterContinental Ambassadors receive a dining discount of 20% on eligible food, beverages and dining consumed at participating restaurants and bars. If there are higher publicly available discounts available at the participating restaurants and bars, the member will be eligible to receive the higher discount. The discount is applicable on dine-in and self pick-up. Only one membership may be used per meal per bill.
[3] The spend is calculated in local currency and an amount equivalent to USD $10. Local currency conversion rate may vary from time to time and is at IHG®'s sole and absolute discretion without prior notice. Points will be calculated only on spend after other discounts have been applied and will be calculated only on spend before tax.