Building on its strong momentum in Asia Pacific, the Regent Hotels & Resorts portfolio is making inroads globally with the addition of the world-famous and iconic Carlton Cannes in France. The 'Grande Dame' of Cannes', which overlooks the prestigious beachfront promenade, La Croisette, will open as Carlton Cannes, a Regent Hotel in early 2023 following a two-year multi-million-dollar redevelopment.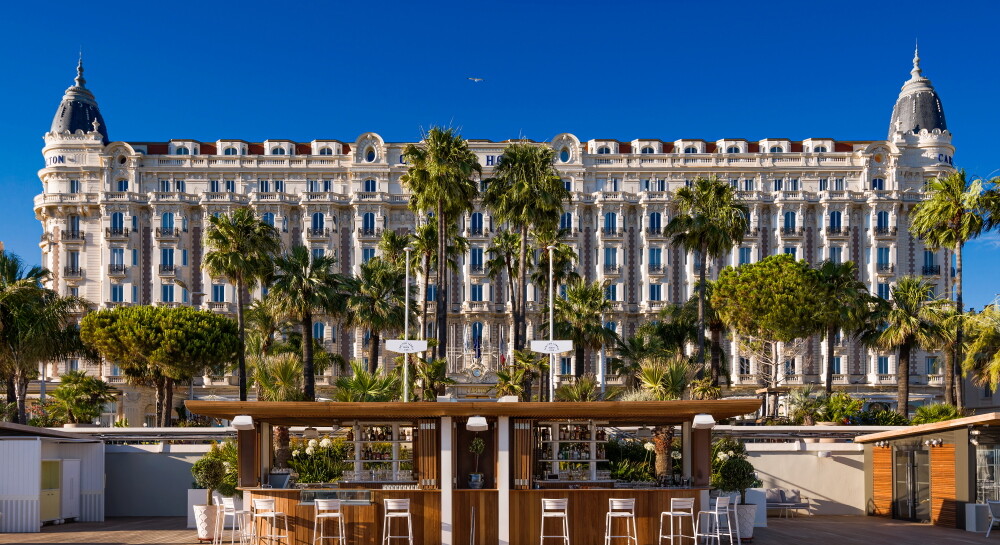 Carlton Cannes, a Regent Hotel will join the new generation of Regent Hotels & Resorts as the brand – part of IHG's Luxury and Lifestyle Collection – returns to reimagine modern luxury once more. Carlton Cannes will join the new era of Regent hotels that include recently opened and upgraded properties across Asia Pacific.
Regent Phu Quoc opened earlier this year in Vietnam's booming tourism hotspot, the tropical island of Phu Quoc, becoming the first new-build Regent to open since IHG acquired the brand. Set on the waterfront, alongside the white sand of Long Beach, the resort is designed as a sublime haven with luxury suites and villas, world-class dining experiences, private beach, pool and spa.
Two iconic Regent hotels, Regent Chongqing and Regent Shanghai Pudong in China, benefited from elegant renovations in 2021, ensuring they are ready to welcome guests to the new generation of the brand. Both properties boast enviable locations, with Regent Chongqing situated in the heart of the Jiangbeizui Central Business District, at the confluence of the Yangtze and Jialing River, while Regent Shanghai Pudong is set amidst the magnificent skyline of Lujiazui financial district in the heart of the city.
Looking ahead to 2023, Regent Bali Canggu will open its doors, overlooking the pristine waters of the Canggu coastline. This property will welcome the world with an upper luxury offering that includes villas and suites that are infused with local design.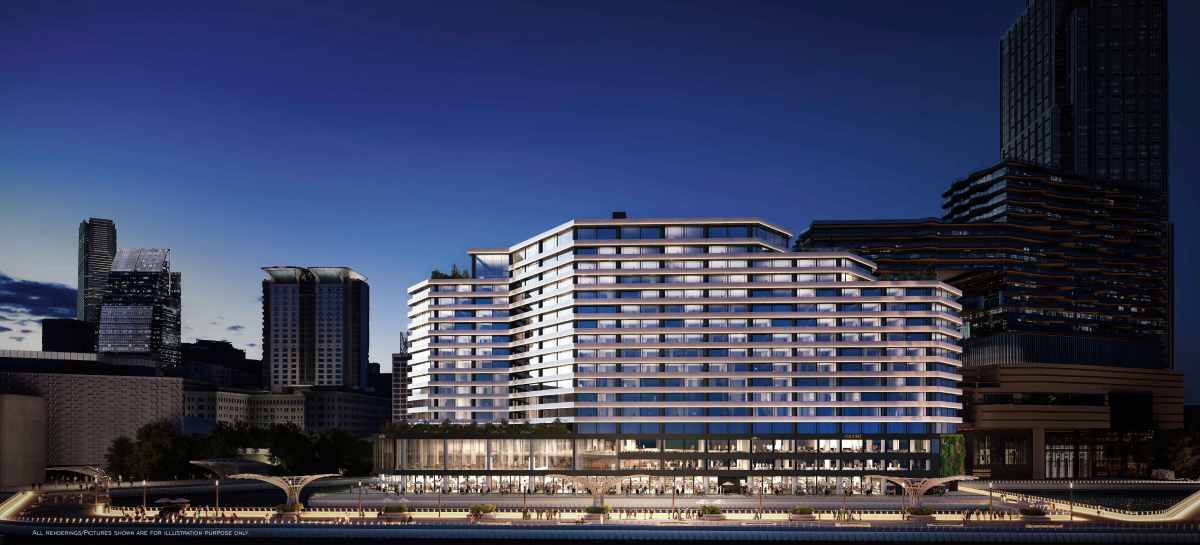 Next year will also mark the brand's most anticipated opening, with Regent Hong Kong returning to its roots as a Regent Hotel. Nestled on Victoria Harbour and following the most extensive transformation in its history, the hotel will redefine modern luxury hospitality once more and build on its Regent heritage of innovation, extraordinary views and exceptional service.
The celebrated hotel originally opened its doors as a Regent in 1980, before rebranding as InterContinental Hong Kong in 2001. Now it returns to the Regent brand under IHG Hotels & Resorts' stewardship, bringing the grandeur of the brand back to Kowloon, with a new generation offering that will make it a global flagship.
Regent Hong Kong will welcome guests with 497 rooms and 85 harbour-view suites, in addition to a spa and four restaurants. The hotel was designed in collaboration with Chi Wing Lo, BarStudio as well as Deesign49.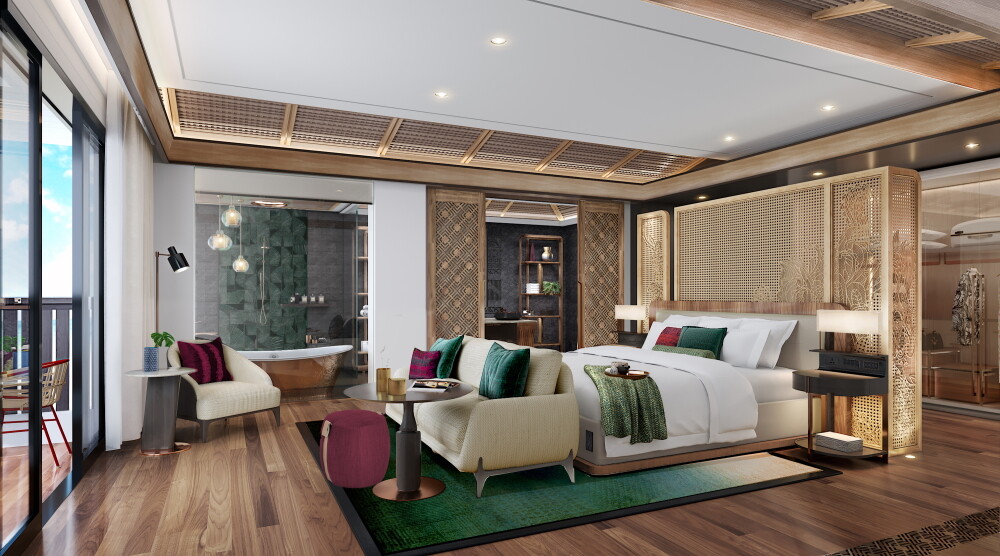 Also scheduled to open in 2023 is the recently signed Regent Shanghai on The Bund. The 130-room property, which is currently under renovation, will be the second Regent in Shanghai and is set to become a landmark on the North Bund making full use of its riverside location.
In the coming years, IHG will also open upper luxury hotels under the Regent brand in Kyoto and Kuala Lumpur, complementing the existing properties in Beijing, Shanghai, Chongqing, Phu Quoc, Taipei, Porto Montenegro and Berlin.
Rajit Sukumaran, Managing Director, South East Asia and Korea, IHG Hotels & Resorts commented: "It's fantastic to see the momentum behind the Regent brand across Asia Pacific with the opening of Regent Phu Quoc earlier this year and the stunning upcoming properties. Expanding on that growth and adding an iconic and world-renowned destination in Europe continues to elevate the brand. La Croisette in Cannes, France is a perfect location for Regent.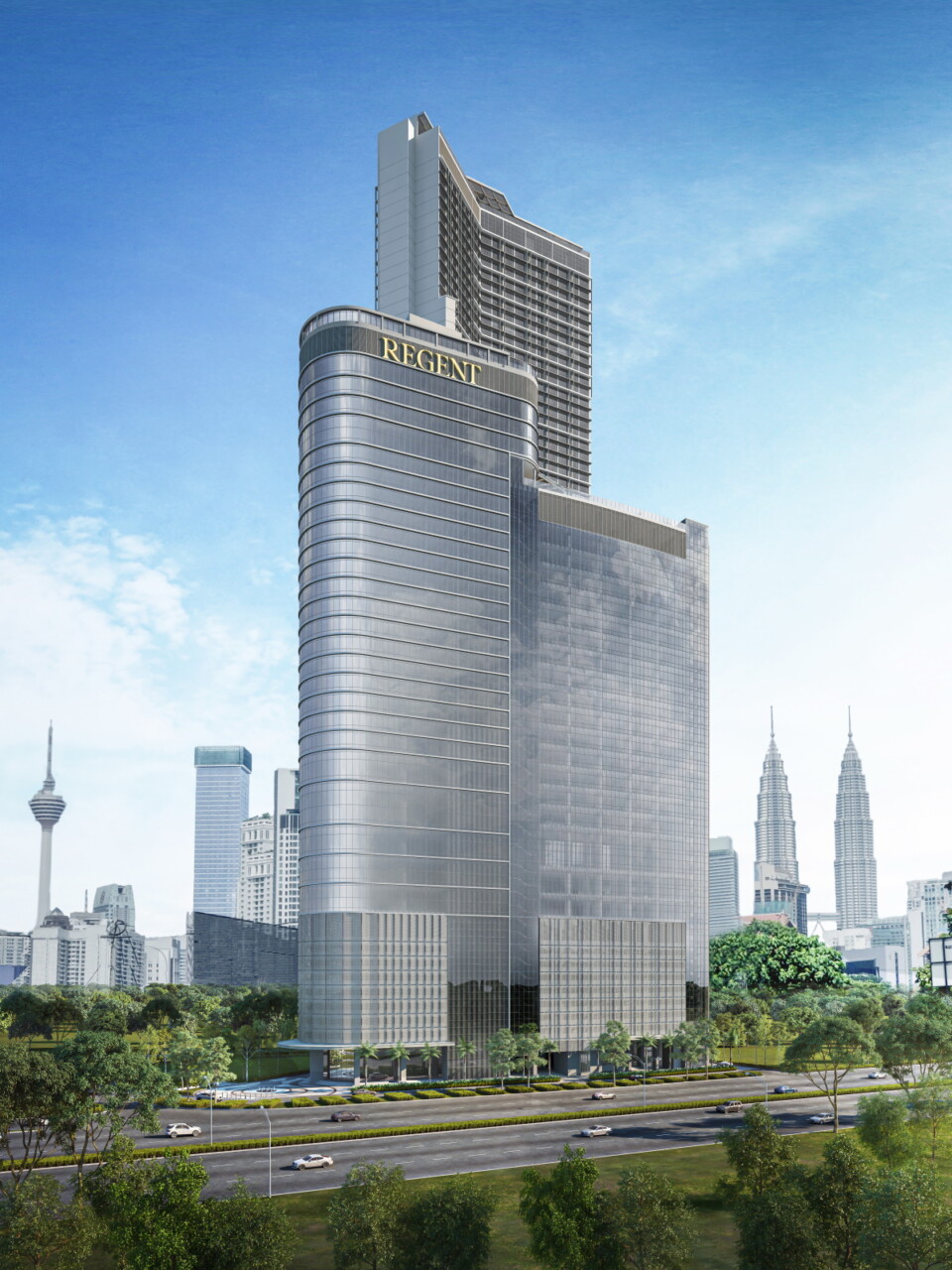 "When we acquired Regent, we set out to combine the legacy of the brand with the expertise of IHG to redefine what it means to be a luxury hotel and we are well on our way."
More than half a century ago, the founders of Regent Hotels & Resorts set out to redefine luxury travel. Regent Hotels was a pioneer in hotel design with bold firsts, setting the ultimate standards that live across luxury hotel brands to this day. Synonymous with timeless modernity, the Regent's pipeline continues to grow and has a wonderful selection of destinations in Asia Pacific including Kuala Lumpur, Malaysia; Chengdu, Shanghai and Shenzhen, China; and Kyoto, Japan that will all create extraordinary travel experiences.
About IHG®
IHG Hotels & Resorts [LON:IHG, NYSE:IHG (ADRs)] is a global hospitality company, with a purpose to provide True Hospitality for Good.
With a family of 17 hotel brands and IHG One Rewards, one of the world's largest hotel loyalty programmes, IHG has over 6,000 open hotels in over 100 countries, and more than 1,800 in the development pipeline.
InterContinental Hotels Group PLC is the Group's holding company and is incorporated and registered in England and Wales. Approximately 325,000 people work across IHG's hotels and corporate offices globally.
Visit us online for more about our hotels and reservations and IHG One Rewards. For our latest news, visit our Newsroom and follow us on LinkedIn, Facebook and Twitter.
Regent Hotels & Resorts: Guests have made grand entrances through the doors of Regent Hotels & Resorts for nearly half a century. Born in 1970, our collection of modern hotels and resorts are home to stays both serene and sensational. The type of experiences that spark stories and charm even the most seasoned of travellers. Regent Hotels & Resorts hotels are located in some of the globe's most inspiring must-see destinations, from urban streetscapes rich in culture to ports with breath taking seaside views. An invitation to life's most scenic moments. Regent hotels are amongst the most well-known luxury hotels in the world, with eight open hotels including the exclusive Regent Chongqing, Regent Shanghai, Regent Porto Montenegro and Regent Phu Quoc with eight further properties due to open in the next 5 years in Bali, Hong Kong, Jakarta, Kuala Lumpur and Chengdu. For more information and to book, visit www.regenthotels.com