In the 17ha tender lush campus, your family will own a gentle spring trip walking around the little Tonkinese village, savoring the fresh air in the cool spring weather.

Only about 90 km from Hanoi and nestled peacefully by Van Long Nature Reserve, Emeralda Resort Ninh Binh is called a tranquil village in the Northern countryside. Delicately choosing antique wood as the main tone in architecture, Emeralda Ninh Binh puts on an ancient and serene beauty, yet gives visitors a feeling of nostalgia, which recalls countryside memories with the scent of lotus blooms as well as the sound of nature.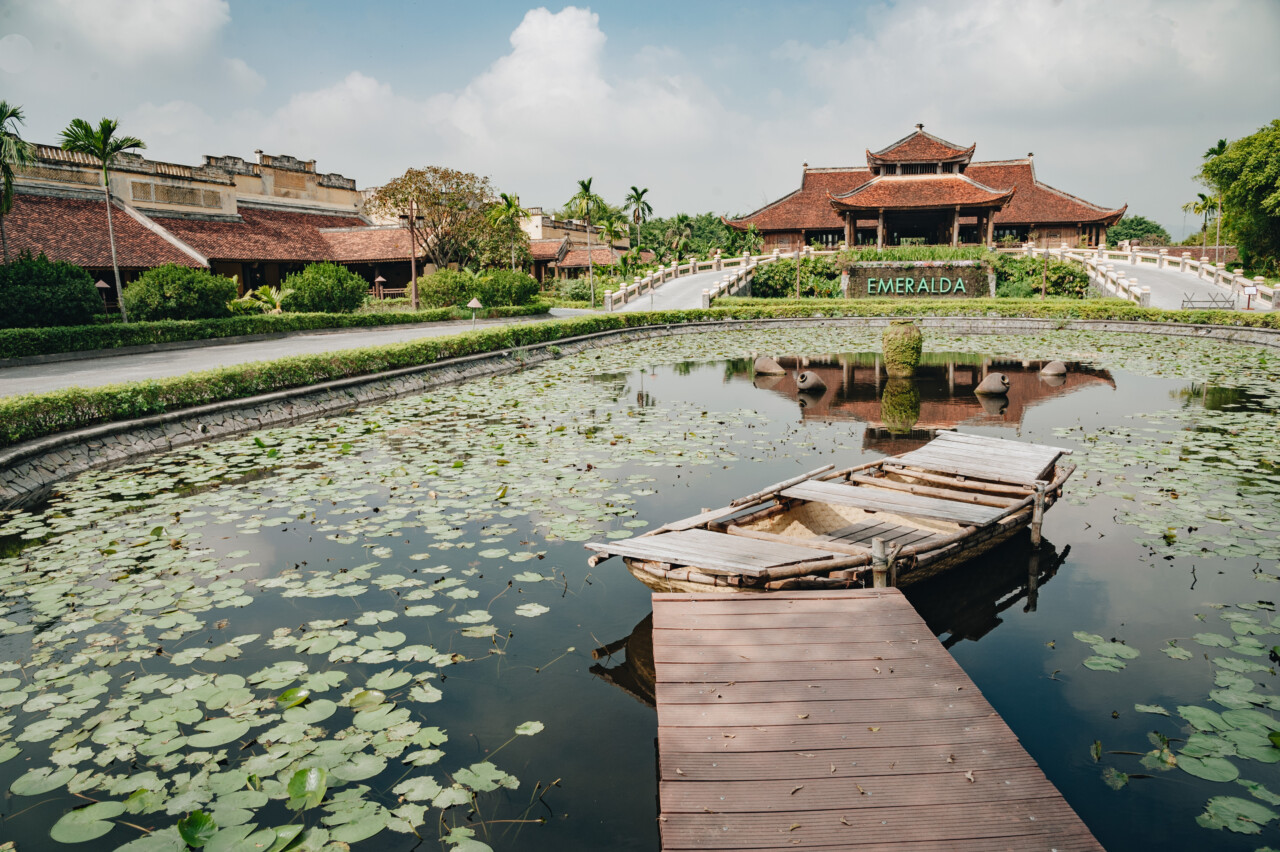 Stepping on small routes at the resort, how wonderful for visitors to see red clay roofs covered with moss or a straight path lined with bamboo. Moreover, each room is meticulously designed with exquisitely carved wooden ceilings; every detail has the elegance of an antique mansion in the Northern countryside. All are clearly present in each space of 172 accommodations divided into 9 clusters under familiar names such as Mit hamlet, Cau hamlet, Dong village, Doai village, etc.
Time to shimmer your own spring by cycling together among the green arches, enjoying the flowers bloom along with an attractive lotus pond. Or trying on traditional costumes to experience Vietnam culture, which would also be one of the most attractive activities when spending your vacation at Emeralda Resort Ninh Binh.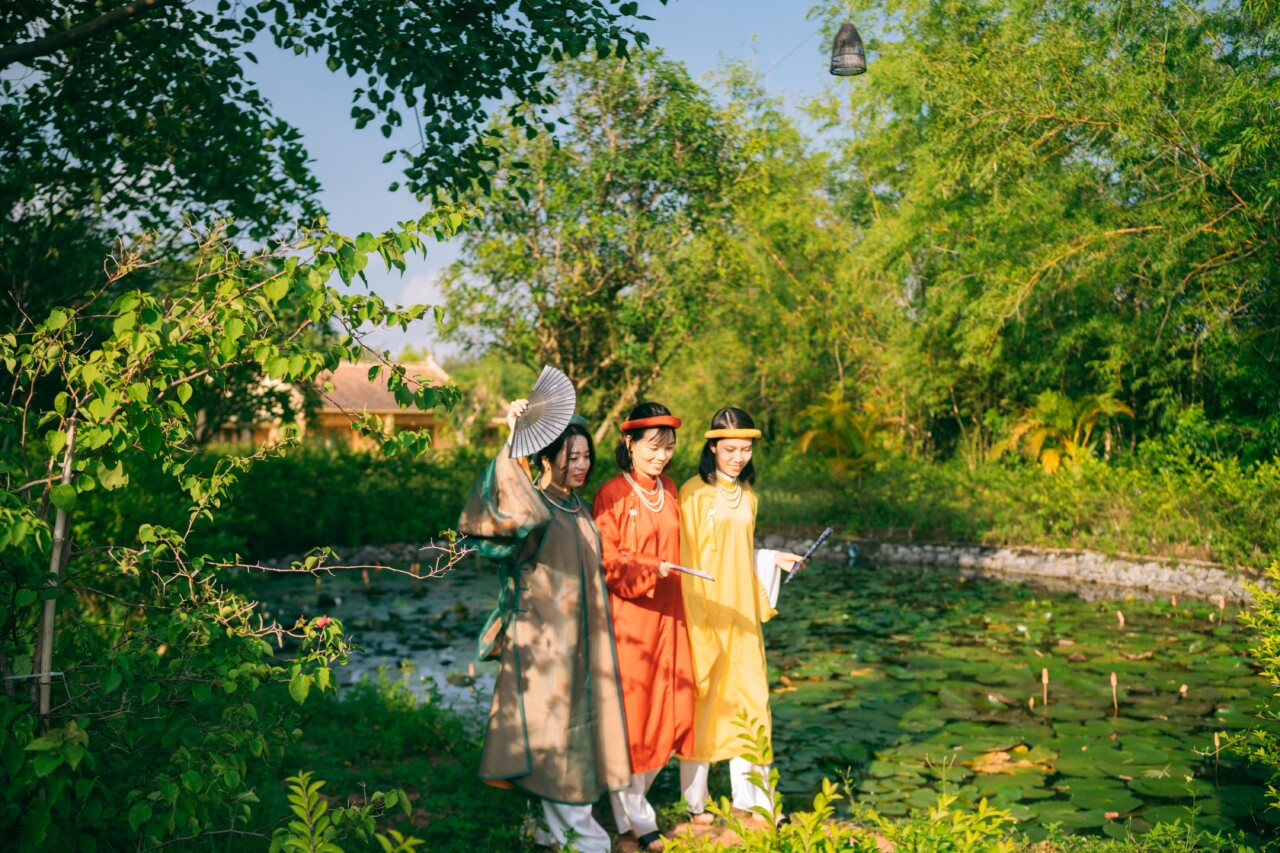 Let's start a country-style spring trip with your family with one- night- stay in Superior room including 3 meals and 20-min foot herbal soak from only VND 1,425,000/pax.
Contact Information: