It's no secret that the Asia-Pacific (APAC) is the culinary gateway to a world of gastronomic adventures. In fact, Booking.com's Travel Confidence Index (TCI) 2023 research reveals that an impressive 63% of APAC travelers across 11 countries have crowned 'Food & Dining' as the reigning champion on their travel agenda, solidifying the region's undisputed status as the ultimate destination for food enthusiasts. According to the research, nearly half (42%) of Vietnamese travelers are motivated to immerse themselves in the destination's culture or lifestyle, which extends to authentic local cuisine.
From an exceptional culinary journey at the Michelin star restaurants of Vietnam to the hidden hole-in-the-wall joints of Japan, embark on a mouthwatering adventure that is sure to leave your tastebuds dancing with delight. From there, rest your food-filled bellies at some of Booking.com's best accommodations — rest assured that your stay will be as remarkable as your dining experiences.
Hanoi, Vietnam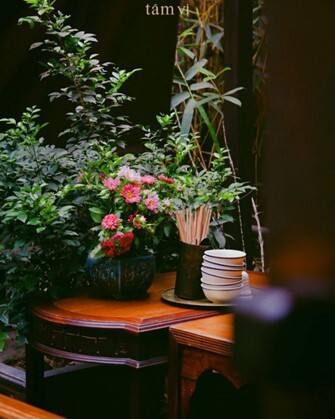 Michelin star experience: Hanoi boasts Michelin Star restaurants Gia, Hibana by Koki and Tam. At Gia, Chef Sam Tran creates a rotating, seasonal contemporary Vietnamese menu, Hibana by Koki serves Japanese cuisine at an intimate 14-seat counter with ingredients flown in twice a week from Japan, while Tầm Vị is focused on northern Vietnamese dishes like ham with snails and crab soup with Malabar spinach. These eateries which were awarded the prestigious Michelin star in June 2023 serve beautifully crafted dishes and exceptional culinary experiences that are worth stopping by on a trip to Vietnam.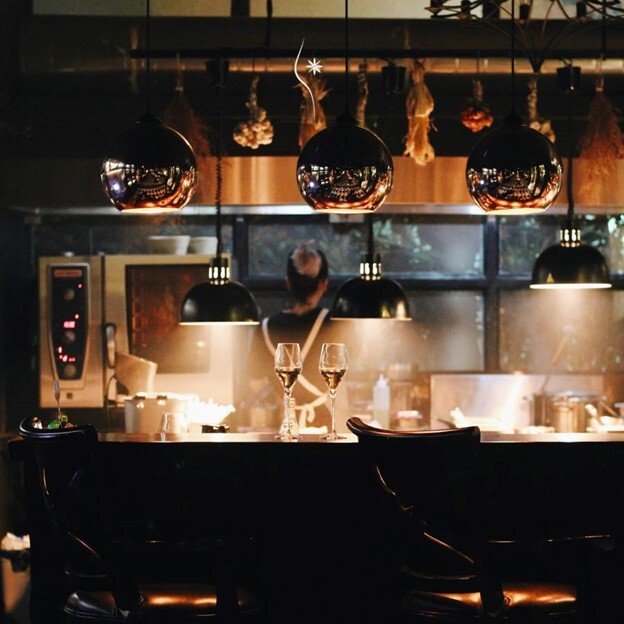 Where to stay:  Capella Hanoi
Located near to the famous Hoan Kiem Lake and Hanoi old quarter
Offers a fitness center, indoor pool, sauna and spa offering holistic treatments
Popular tourist attractions near the accommodation include Hanoi Opera House, Trang Tien Plaza and Thang Long Water Puppet Theater.
Seoul, Korea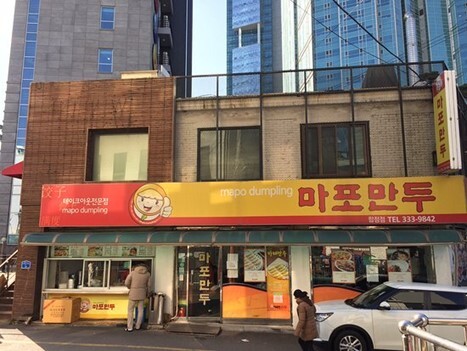 Mapo Mandu Hapjeong: Look beyond the popular streets of Hongdae for a culinary adventure like no other. The streets of Mapo-gu hosts a hidden realm of wonders right in the heart of Seoul, including Mapo Mandu Hapjeong, a must-visit for dumpling enthusiasts and lovers of authentic Korean cuisine. Immerse yourself in the inviting ambiance and warm hospitality of this humble restaurant and be prepared to be captivated by their range of dishes — from a selection of fresh banchan to a steaming serving of sundae, each bite is a burst of flavors, showcasing the skill and dedication that goes into crafting these culinary delights
Where to stay: Dream House
10-minute walk from Mapo-gu district, home to late-night restaurants and entertainment at Hongdae and Sinchon-ro
Tucked away from the vibrant energy of Korea's most popular streets
Offers a semi-buffet breakfast
.
Tokyo, Japan
Homemade Ramen Muginae: Discover a taste of Japanese comfort food at Homemade Ramen Muginae. Tucked away in the bustling streets of Tokyo, Japan, this unassuming hole-in-the-wall store exudes an authentic charm — but don't be fooled by its humble exterior for the wait for a seat at Ramen Muginae could take up to two hours! Luckily, the restaurant takes daily reservations starting at 9am, leaving travelers plenty of time to explore the vicinity.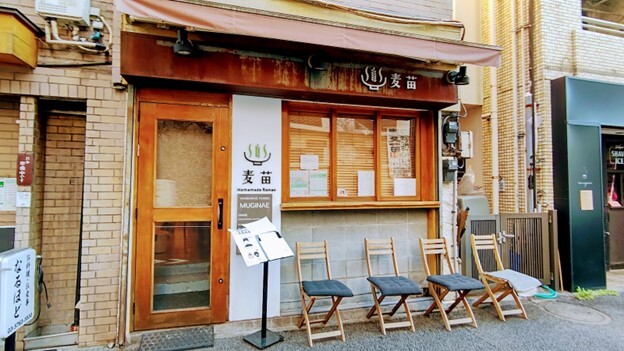 Where to stay: JR-East Hotel Mets Omori
8-minute walk from the ramen restaurant
Near well-known attractions such as the Atre Omori Shopping Mall and myriad of shrines (500m away from the Omori Sanno Hie Shrine, Iwai Jinja Shrine and Enno-ji Temple)
A la carte breakfast available daily
Singapore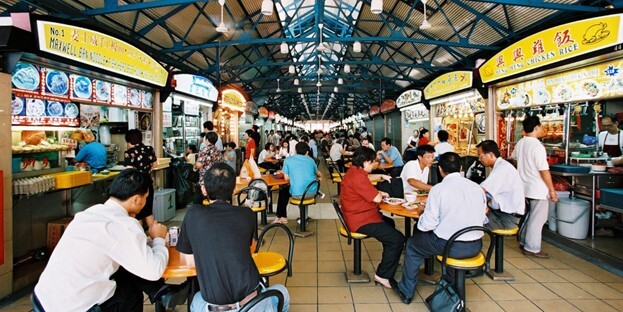 Maxwell Food Centre: A must-not-miss when embarking on a trip to Singapore, the iconic Maxwell Food Centre promises an array of rich flavors and aromas that define Singapore's renowned street food culture. Situated in the heart of Chinatown, this hawker center is a culinary melting pot — whether you're craving a traditional serving of laksa, a beloved national dish the Hainanese chicken rice or looking to beat the heat with a refreshing bowl of ice kacang, options here are plentiful and diverse.
Where to stay: KINN Capsule Hotel
10-minute walk from Maxwell Food Centre, 15-minute drive from Newton Food Centre
Located in the heart of Singapore, a short distance from Chinatown and points of interest like the Singapore River, National Gallery
Walking distance from Clarke Quay train station
Features a communal lounge and sun terrace, perfect for socializing on your travels
Kaohsiung, Taiwan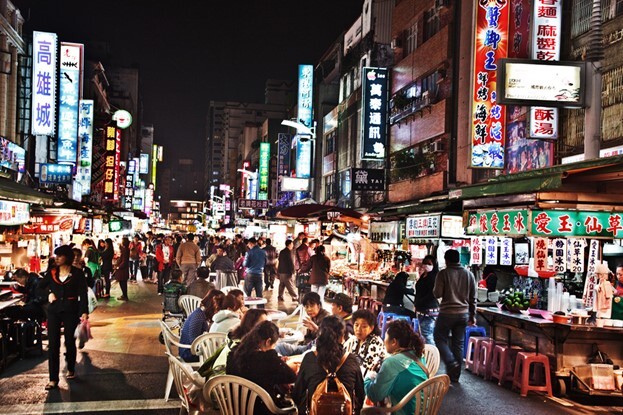 Liuhe Night Market: Step into a vibrant tapestry of flavors, colors and cultural experiences at Taiwan's Liuhe Night Market, nestled in the heart of the city of Kaohsiung. This bustling market plays host to a multitude of food stalls offering Taiwan's most tantalizing street food. From fresh seafood delicacies to the delectable bubble tea that Taiwan is renowned for, each bite tells a story you'd be delighted to partake in.
Where to stay: Start Hotel
200 m from the Liuhe Night Market
In the heart of the city center, in close proximity with points of interest including Kaohsiung Museum of History
Rooms available at under S$120/night
Free drinks and food available daily (toast, dumplings, instant noodles)