Hyatt Regency West Hanoi – the first hotel of brand Hyatt welcoming Mr. Barun Jolly back to Hyatt Family as General Manager
Mr. Barun Jolly commenced his career path in hospitality in 1997, after graduating with a Diploma in Hotel Management in India. Following 12 years of rising through different management ranks, he advanced to General Manager for the first time at Crowne Plaza Today New Delhi Okhla of the InterContinental Hotels Group.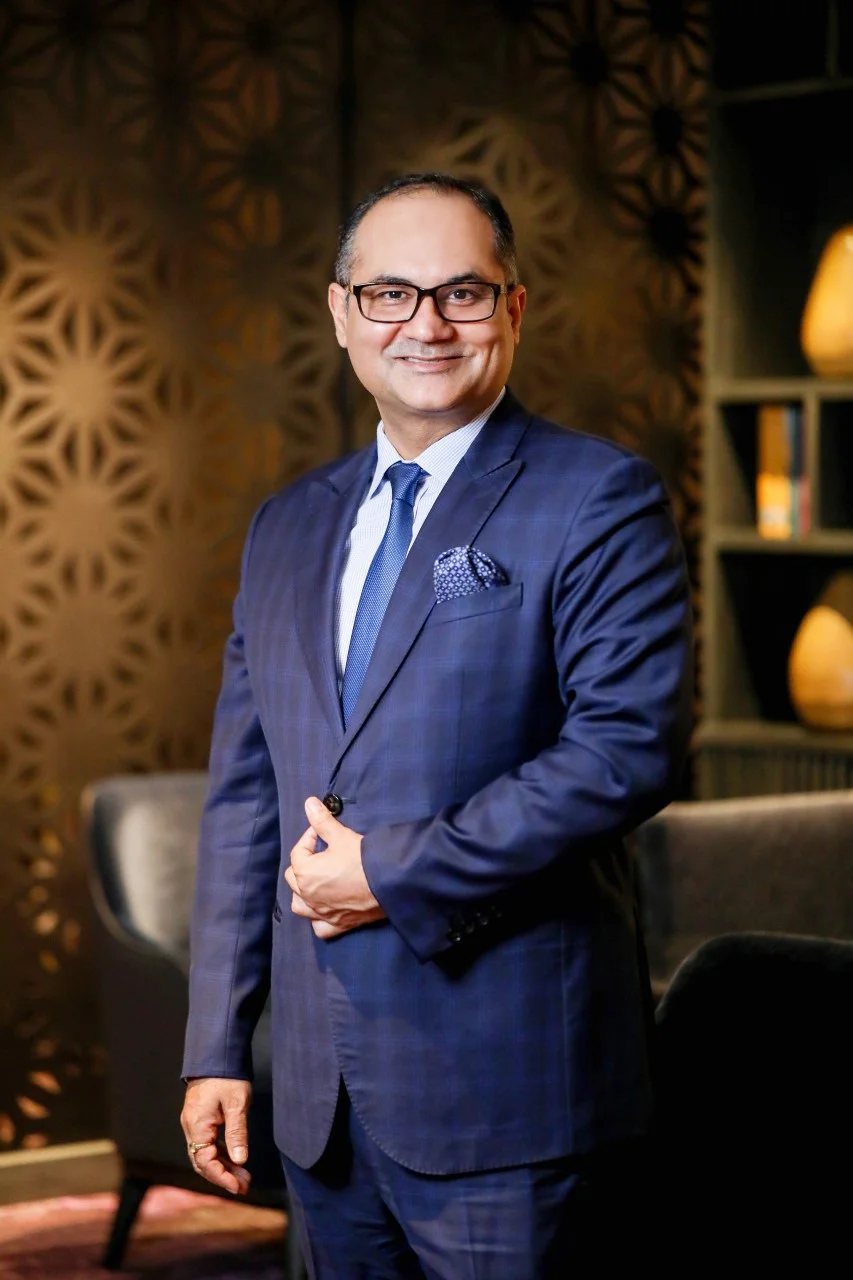 Possessing extensive experience and strategic vision, Mr. Barun Jolly has accomplished various prestigious honors and awards, especially his four times winning as the "General Manager of the Year" (2014-2019) from the World Travel Awards, one of the most reputable global hallmarks of excellence of the tourism industry. For two consecutive years, Mr. Jolly received the "IHG Ten Club Member" award – a highly esteemed mark of recognition given to astounding General Managers for achieving exceptional results in all ten performances metrics of InterContinental Hotels Group. In 2019, the new General Manager of Hyatt Regency West Hanoi was also commended by the Asia Pacific Tourism and Travel Federation as the "Hospitality Superstar" of the year.
With an ardent acknowledgement and appreciation of the fast-growing environment of Vietnam's hotel market which offers immense opportunities as well as the hard-working and studious characteristics presented in Vietnamese people, Mr. Jolly shared about how he has always enjoyed working in Vietnam and collectively achieve significant goals with the team.
Commenting on his second return to Vietnam and appointment, Mr. Barun Jolly said, "It is great to be back in Vietnam, especially Hanoi which is one of the most beautiful and culturally rich cities in the world. I am glad to join the Hyatt Regency West Hanoi as after the extensive renovations, the hotel looks stunning and has several upgrades to the product. I fervently anticipate making Hyatt Regency West Hanoi a hotel of choice for all discerning travelers. Our goal is to be known as leading city hotel which offers great working space, excellent relaxation and rejuvenation venues along with world class meeting spaces."
With his profound background of knowledge, Mr. Jolly will proceed with many long-term strategies and programs in raising a professional team with preeminent organizational culture; thereby accelerating the operation of Hyatt's third hotel in Vietnam. Furthermore, Mr. Jolly commits to bring forth novel personalized services for customers when staying at Hyatt Regency West Hanoi.
About Hyatt Regency West Hanoi – Conveniently located in Hanoi's fast-emerging business district and close to major sporting and convention sites, the newly renovated Hyatt Regency West Hanoi is a peaceful urban oasis where business travelers and leisure guests can enjoy seamless and relaxing experiences in its modern accommodation, elevated meeting spaces, and dynamic culinary venues.
The 526 guestrooms, suites, and long-stay rooms have been refreshed in contemporary style with natural wood and marble accents, and enjoy natural light through floor-to-ceiling windows. The hotel's restaurants offer a vivacious dining experience in an open-kitchen concept while guests can unwind at the sky bar after a busy day, enjoying drinks out on the terrace overlooking spectacular city views. For more information or reservations, visit hyattregencywesthanoi.com.
About Hyatt Regency – The Hyatt Regency brand prides itself on making travel free from stress and filled with success. More than 200 conveniently located Hyatt Regency urban and resort locations in more than 30 countries around the world serve as the go-to gathering space for every occasion – from efficient personalized, high-touch business meetings to energizing family vacations. The brand offers stress-free environments for seamless gatherings and empathetic service that anticipates guests' needs. Designed for productivity and peace of mind, Hyatt Regency hotels and resorts offer a full range of services and amenities, including the space to work, engage or relax; notable culinary experiences; technology enabled ways to collaborate; and expert meeting and event planners who can take care of every detail.
For more information, please visit hyattregency.com. Follow @HyattRegency on Facebook, Twitter and Instagram, and tag photos with #HyattRegency.