As part of its global marketing campaign, "Guest How You Guest", IHG Hotels and Resorts this week announced its exclusive partnership with screen-star Ninh Duong Lan Ngoc, which offers IHG One Rewards members the once-in-a-lifetime opportunity to "Guest How Lan Ngoc Guests" with 'Ninh Duong Cung' – or the Ninh Duong Presidential Suite, a specially curated bookable experience at InterContinental Hanoi Westlake for stays from today.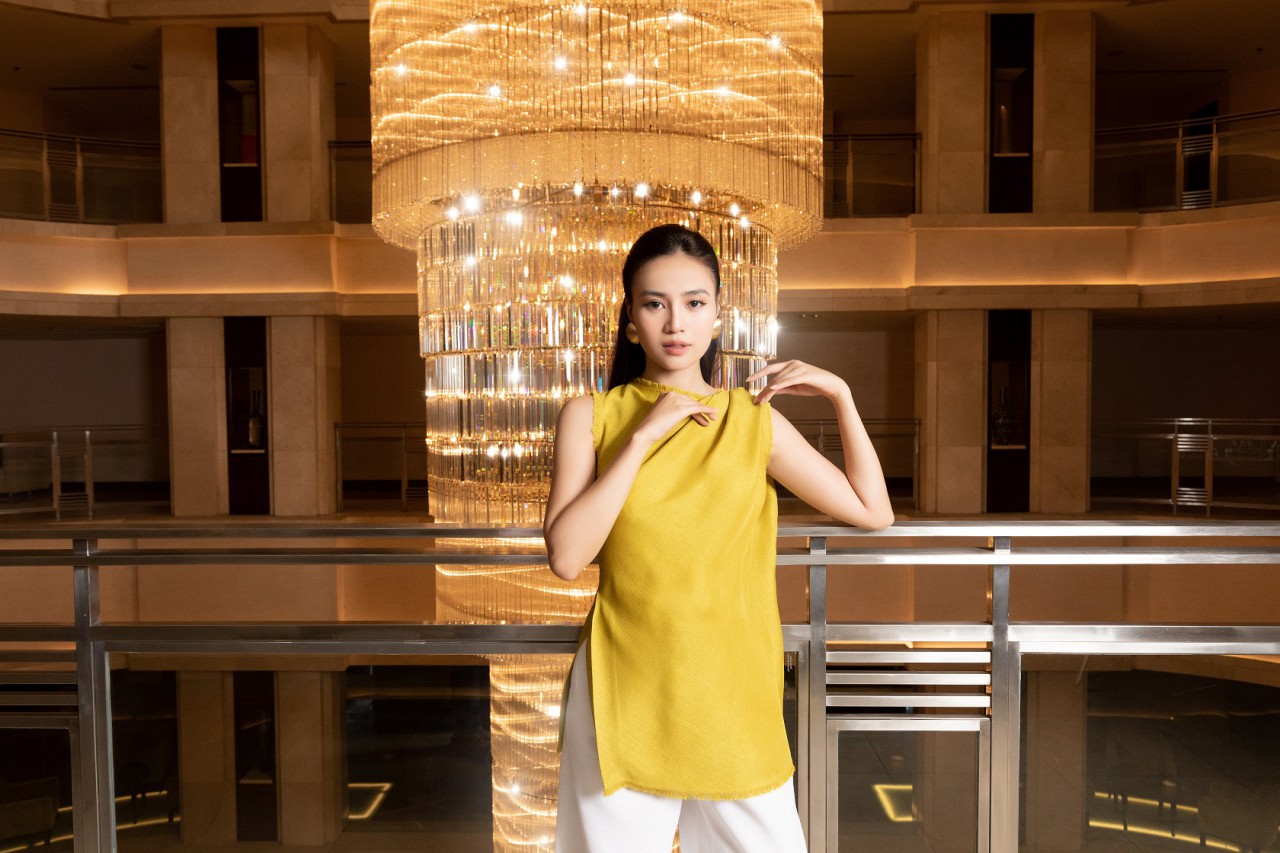 The 'Ninh Duong Cung' suite at the InterContinental Hanoi Westlake, was curated by Lan Ngoc, features a selection of the actress' favorite items, favorite ways to be pampered, and a hand-selected series of amenities. The suite includes pillowcases meticulously embroidered with her initials #NDLN, fresh French red roses within the suite, her favorite type of wine, and a full high-tea set on the balcony, allowing Ngoc and her closest friends to enjoy the stunning West Lake sunsets. Ngoc will also share the 10 best spots at InterContinental Hanoi Westlake for taking your next fabulous social media photo during your stay.
Indeed, she is no stranger to being a jetsetter,– and understands how amazing it feels to be cared for as a guest, especially whilst on the road. 2022 has been a breakout year for the hard-working screen-beauty, with her career-defining role in Girl From The Past opening in early October providing a feather in the cap for the actress.
Ngoc remarked: "The nature of my work means that I travel a lot for work, and I just adore spaces that allow both my professional and personal lives to flourish in harmony with each other.  When we set about designing my 'cung' I focused intensely on the small details – the small touches that make me love my traveling life. I can relax and feel completely at home, completely at ease, and completely at peace."
Andrew Davidson, Regional General Manager, IHG Vietnam, concurred, saying: "When you look around, it's hard not to notice that travelers are increasingly left to fend for themselves, and that's simply not what being a guest should feel like. We have a mantra at IHG – we're real people taking care of real people. We are thrilled to be partnering with Vietnam's homegrown star, Ninh Duong Lan Ngoc, and show guests the different ways they can enjoy our hotels."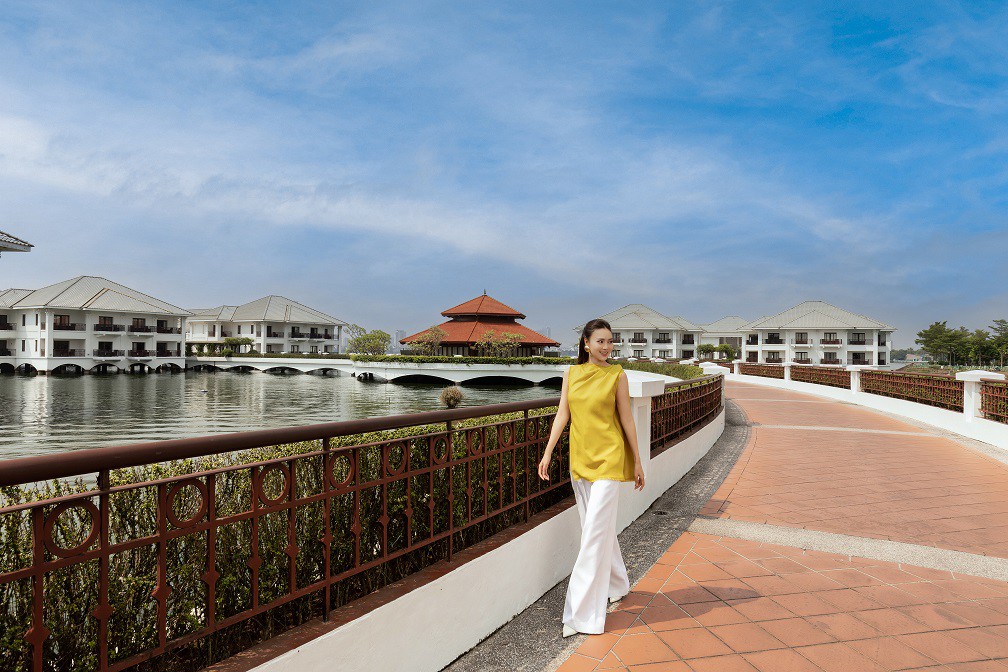 Available for booking from now to 28 Feb 2023, the exclusive 'Guest How Lan Ngoc Guests' experience at InterContinental Hanoi Westlake will be available for stays from 01 December 2022 to 28 February 2023 for IHG One Rewards members, and includes the following:
–           One night stay for two guests in the rose-scented 'Ninh Duong Cung', accented with fresh French rose
–           Buffet breakfast for two at Cafe du lac restaurant
–           A bottle of red wine
–           A handwritten welcome letter with Lan Ngoc's autograph.
–           A series of recommendations by Lan Ngoc highlighting beautiful spots at InterContinental Hanoi Westlake Hotel for social posts.
–           A premium afternoon tea at the balcony while enjoying the sunset over West Lake
–           Personalised #NDLN pillow cases and bathrobes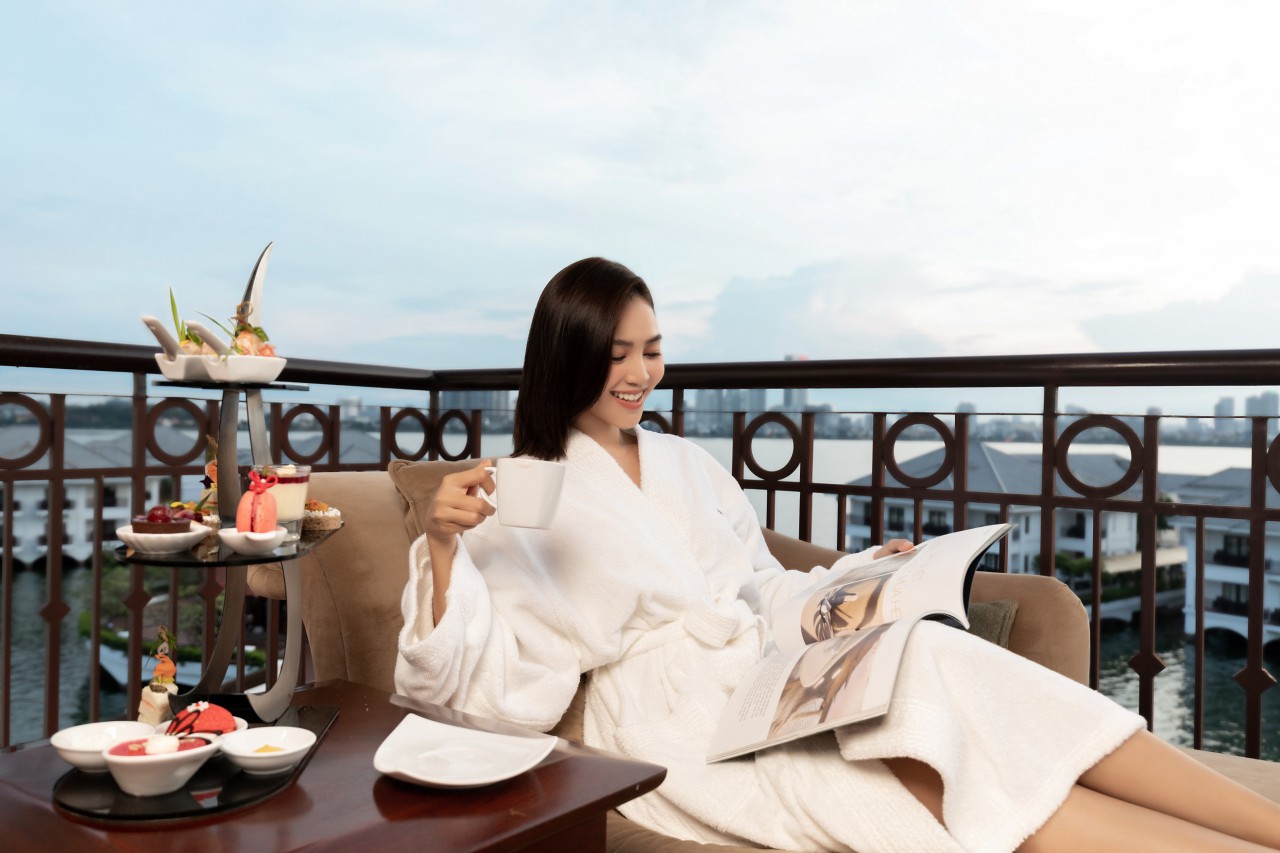 Room rate for the Presidential Suite starts from US$3,000++ per night, or choose the One-Bedroom Suite Lake View from US$330++ per night with all the inclusions of "Guest How Lan Ngoc Guests'.
Part of the IHG Hotels & Resorts' global marketing campaign "Guest How You Guest", the celebrity partnerships first kicked off in the US with GRAMMY award-winning artist Jazmine Sullivan and former world number 1 tennis player Andy Roddick, and has since launched worldwide, including Thailand with actor Golf Pichaya at Hotel Indigo Bangkok Wireless Road, and Singapore with rapper Yung Raja at Holiday Inn Singapore Little India. The campaign empowers IHG One Rewards members with more choices, value, and a chance to immerse themselves in unique experiences.
The series aims to forge a deeper connection with current members and a new generation of travelers. Each celebrity partnership is designed to remind people how great it feels to be cared for as a guest and when it comes to travel, it's not one-size-fits-all. So, whether it's guesting like a glamorous celebrity or relishing sleeping solo in that king size bed, IHG passionately believes that when people are cared for, they feel free to be themselves and gain the most from their travel experiences.
Earlier this year, IHG introduced IHG One Rewards – the brand's new loyalty programme – empowering members with more choice, value, and richer rewards than ever before. The reimagined loyalty programme connects IHG One Rewards members to IHG Hotels & Resorts' growing portfolio of 6,000 hotels and 17 brands, including one of the largest Luxury & Lifestyle collections in the world
To book the "Guest How Lan Ngoc Guests' experience, please email [email protected] or call 024 6270 8888.
To learn more about the IHG One Rewards programme and how to apply, visit www.IHGOneRewards.com. 
About IHG Hotels & Resorts
IHG Hotels & Resorts [LON:IHG, NYSE:IHG (ADRs)] is a global hospitality company, with a purpose to provide True Hospitality for Good.
With a family of 17 hotel brands and IHG One Rewards, one of the world's largest hotel loyalty programmes, IHG has over 6,000 open hotels in more than 100 countries, and more than 1,800 in the development pipeline.
InterContinental Hotels Group PLC is the Group's holding company and is incorporated and registered in England and Wales. Approximately 325,000 people work across IHG's hotels and corporate offices globally.
Visit us online for more about our hotels and reservations and IHG One Rewards. For our latest news, visit our Newsroom and follow us on LinkedIn, Facebook and Twitter.