(Season 2 premiered with "Sheraton Channel")
Sheraton Saigon Hotel & Towers officially debuts the second season of Instagrammable Spot with our brand-new concept inspired by "The World's Gathering Place" – Sheraton's global brand position. The first season of Instagrammable Spot series introduced in 2022 hit 8612 impressions on site, 4551 guests opened the AR filter with 2617 photos captured, 818 videos saved and 147 posts shared across social media platforms in 3 months from November 2022 to January 2023.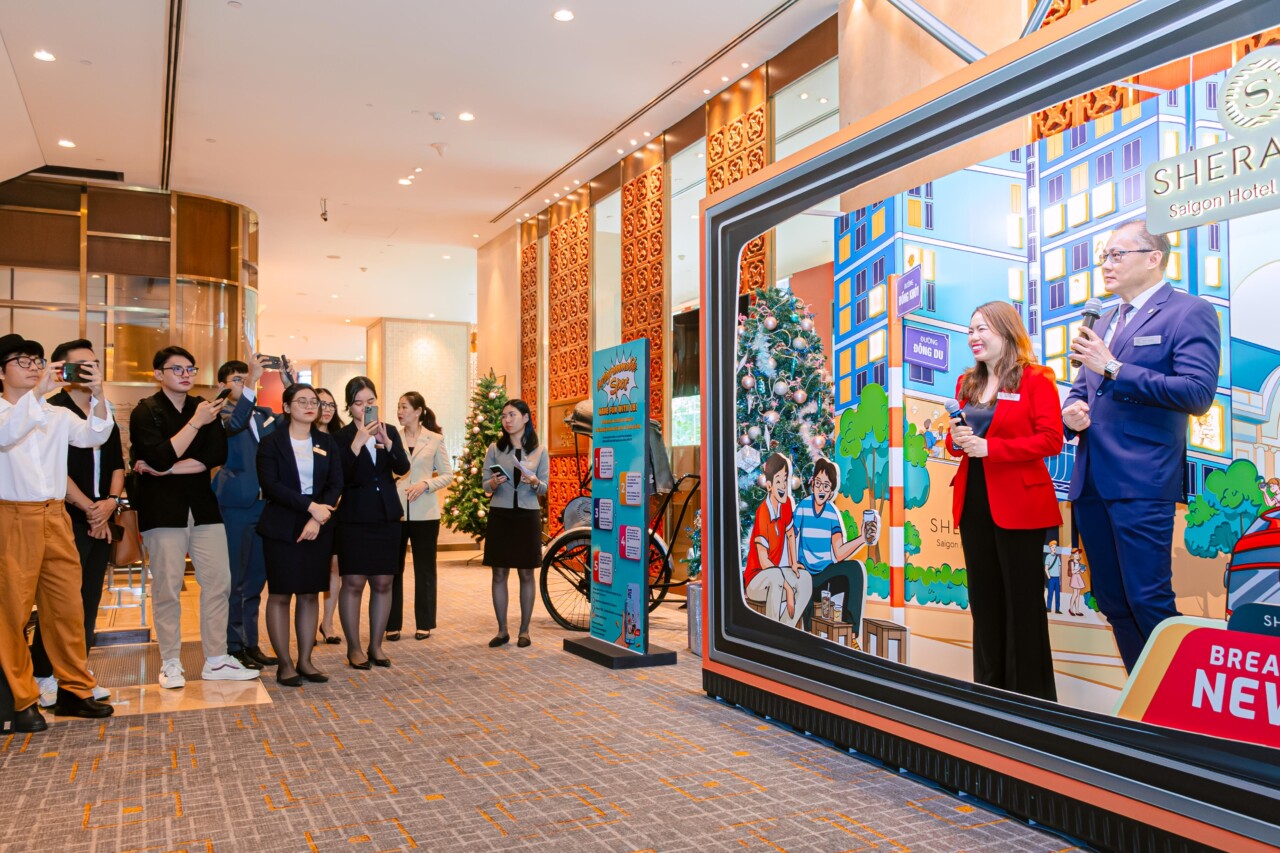 Since 2022, Sheraton Saigon Hotel & Towers has dipped its toes into the Augmented Reality (AR) pool to elevate guest experiences. Our Instagrammable Spot has been created as an engaging space that entices our guests to engage and be wowed with an interactive experience accelerated by AR technology. AR works by superimposing digital information onto real-world objects to create a 3D experience that allows users to interact with both the physical and digital worlds. As a visitor, the user might see the physical environment as a normal artful backdrop, but through real time displays, overlay visuals pos up with amazing scenes through a smart phone.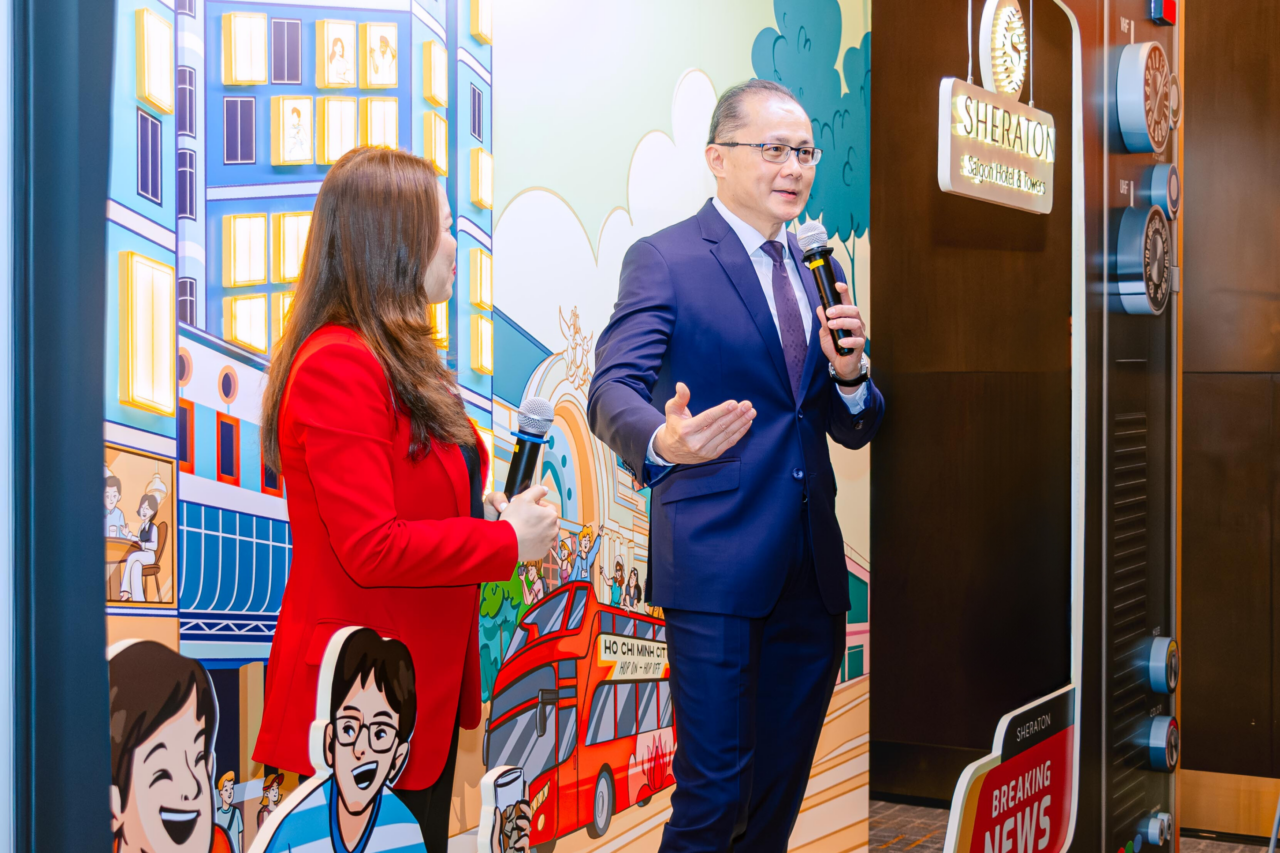 The Instagrammable Spot series introduces different concepts, ranging from the fishing village of Season 1 to the latest released named "Sheraton Channel". "Sheraton Channel" stars the retro CRT (Cathode-Ray Tube) color television with a distinctive look and unique silhouette. Visitors embark on a sweet nostalgic journey as it brings back an era of "the main source of entertainment for family's get-together" before the popularization of LCD flat screen and internet-based video sharing platforms. The Sheraton Channel broadcasts the "Breaking News" with vibrant stories of Saigon featuring iconic buildings of Saigon, namely Opera House, Notre Dame Cathedral of Saigon, the morning coffee talk or Hop on Hop off bus.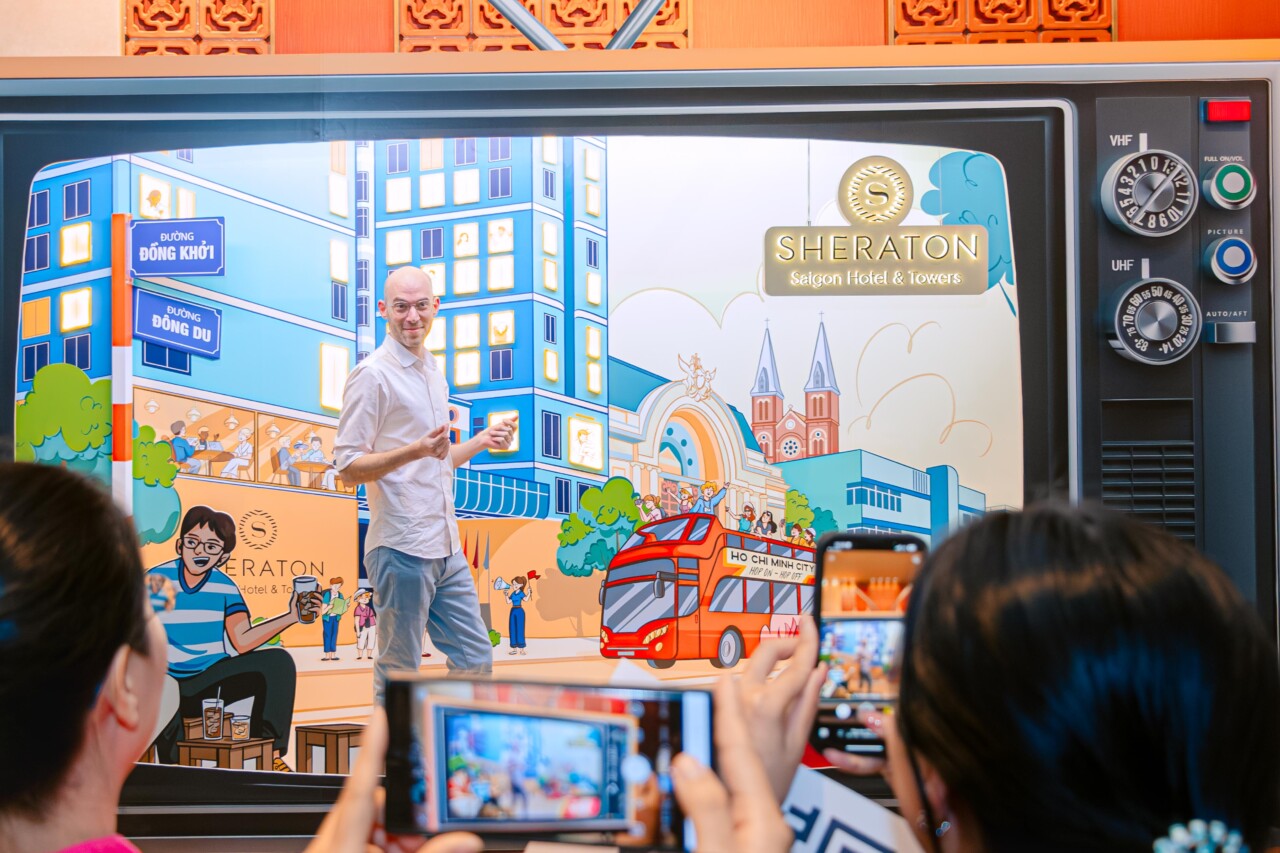 Mr. Julian Wong, General Manager of Sheraton Saigon Hotel & Towers proudly shares that: "It's integral for us to create memorable experiences for our guests. As a hotelier and as a brand focus on the community, we provide guests with the opportunity to immerse in local culture. Augmented reality is one of the most exciting technologies adopted by a number of industries as it brings a new level of interaction with a mix of the real and virtual world. This is such a great way to add some fun to the overall stay and allows guests to feel more engaged with the destination. Although enriching the guest experience is based on human-to-human contact, technology can also be a powerful tool to enhance customer engagement and drive higher brand recognition and loyalty."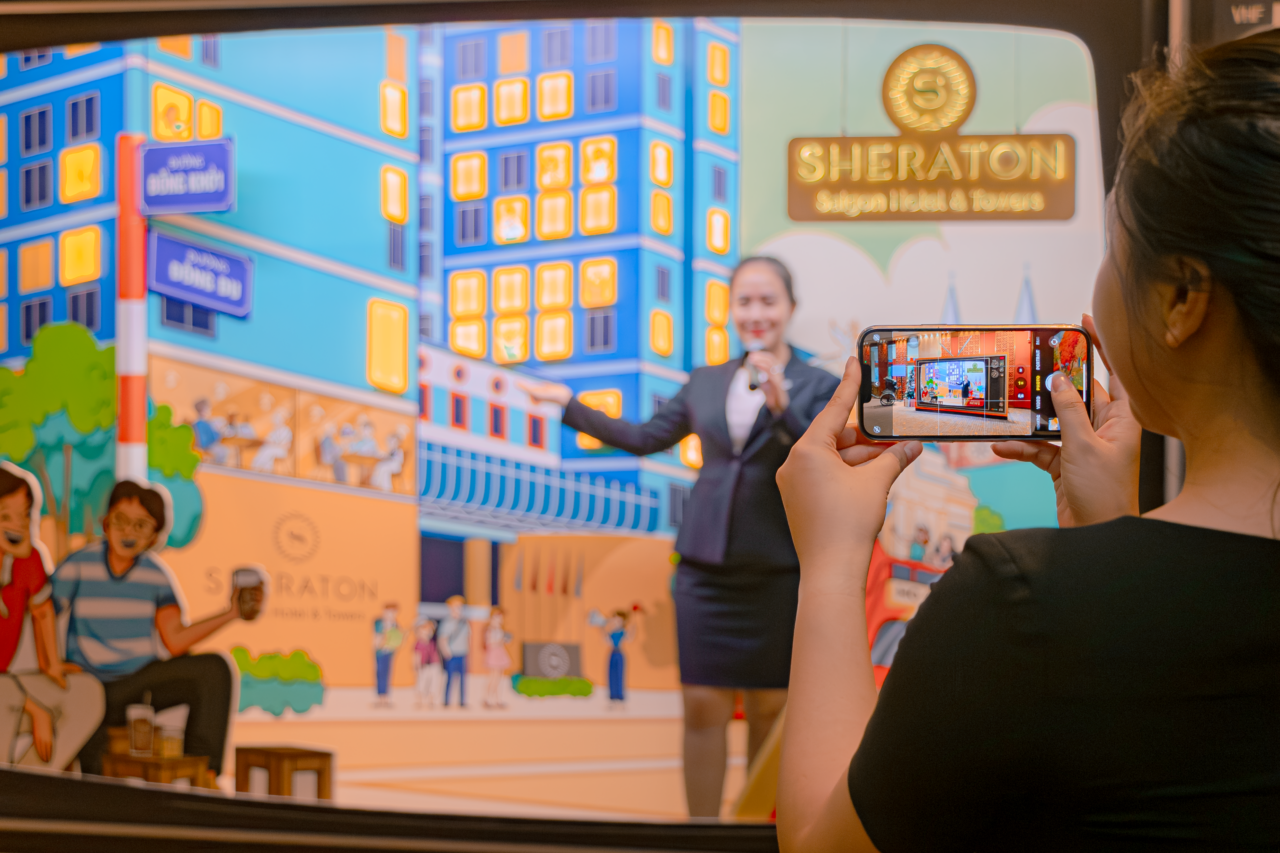 Ms. Truong Thoai Yen, Director of Marketing Communications adds: "Instagrammable Spot is back like it never left. It's been more than a year since the first season launched in 2022, with great feedbacks from guests and digital users. As one of the leading hotels in the city, we keep reinventing ourselves to connect with customers, especially with the growing number of visitors, eithers travelers or local diners desiring an immersive experience. Most importantly, with Instagrammable Spot visitors experience AR easily by using a smart phone."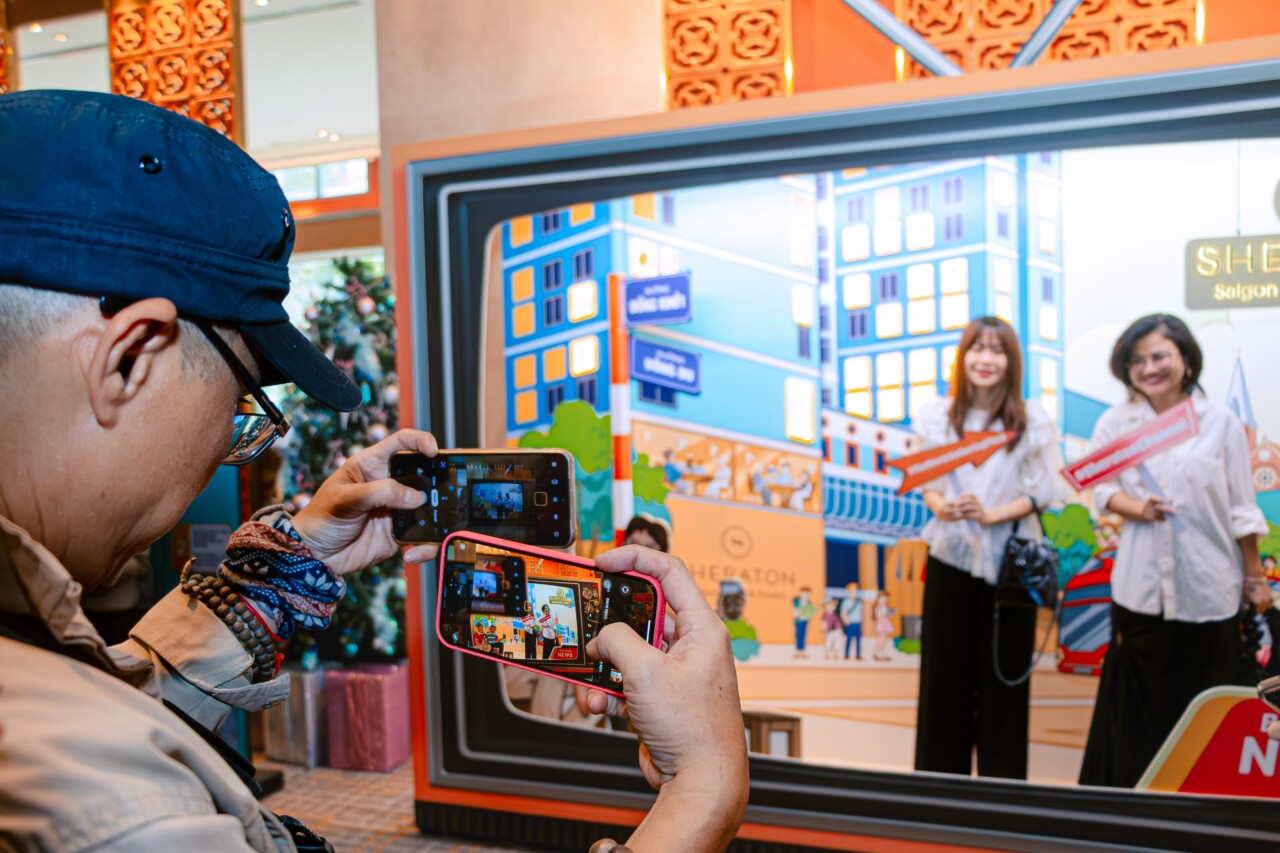 For this project, the hotel continues to collaborate with SoWat Station, an art hub of young and creative artists who pioneers in technology application for art. Ms. Au Uyen Van, Managing Director says: "The Instagrammable Spot's Season 2 evokes an emotional connection between the old days with the modern culture. Our artists are extremely fascinated to showcase the true spirit of Saigon. For this partnership, we are very excited to know that the first Instagrammable Spot was so popular that in 2023 we could revive this cutting-edge project for such an art of storytelling."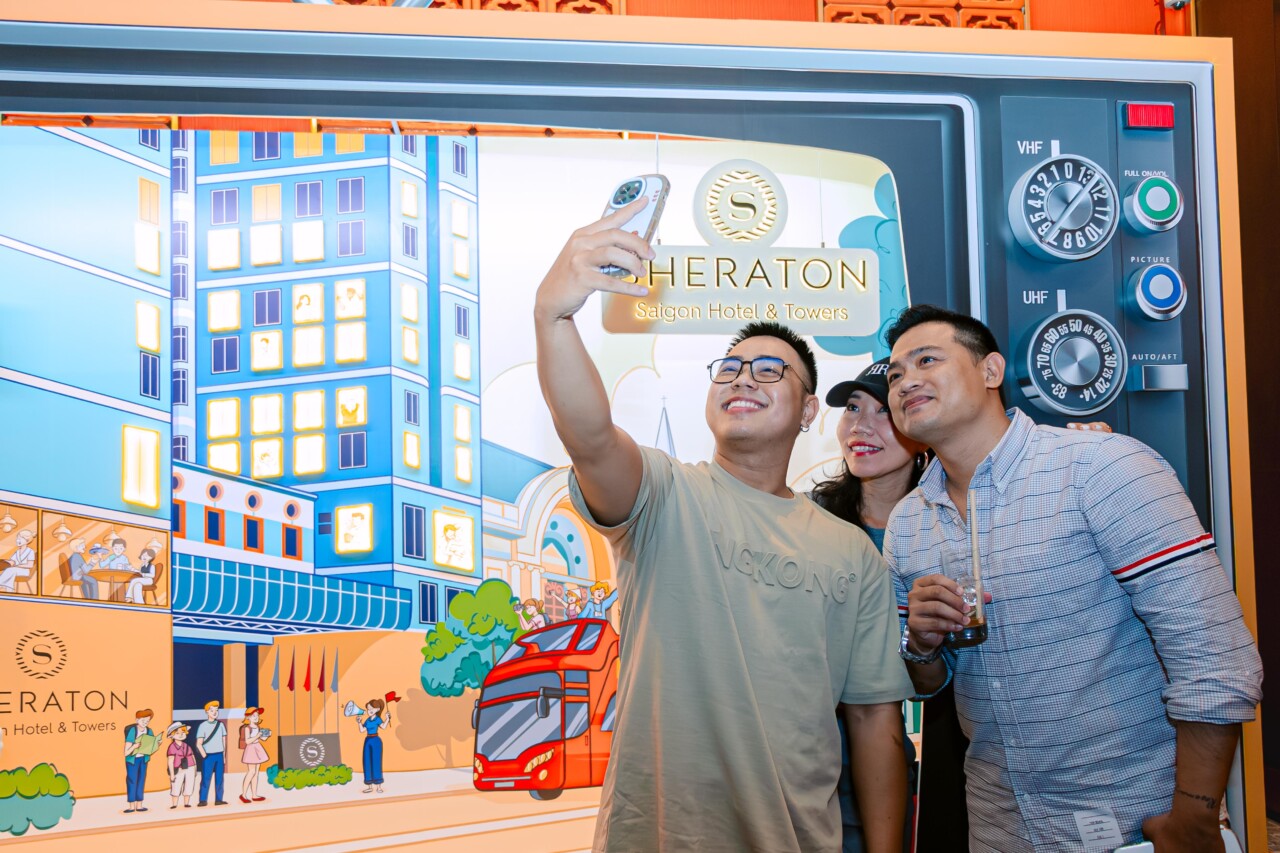 The Instagrammable Spot is set at the level 1, the foyer of Saigon Café restaurant and open for walk in visitors from 15 November 2023.
###
About Sheraton Hotels & Resorts
Sheraton Hotels & Resorts, part of Marriott International, Inc., makes it easy for guests to explore, relax and enjoy the possibilities of travel at nearly 450 hotels in over 70 countries and territories around the world. Sheraton continues to enhance the brand through innovative guest experience, differentiating design, multi-channel marketing and a sharp focus on service. To learn more, visit www.sheraton.com. Stay connected to Sheraton on Facebook, and @sheratonhotels on Twitter and Instagram. Sheraton is proud to participate in Marriott Bonvoy, the new name of Marriott's travel program replacing Marriott Rewards®, The Ritz- Carlton Rewards®, and Starwood Preferred Guest® (SPG). The program offers members an extraordinary portfolio of global brands, experiences on Marriott Bonvoy Moments and unparalleled benefits including earning points toward free hotel stays and nights toward Elite status recognition. To enroll for free or for more information about the program, visit MarriottBonvoy.marriott.com.