Mr David Coyle and Ms Trang, have ONCE AGAIN joined forces AND CREATE A DYNAMIC SALES DUO to ensure the success of the Grand Mecure Da Nang and the post COVID recovery. With decades of collective experience in hospitality industry, the duo is poised to provide quality guest service and exceed expectations.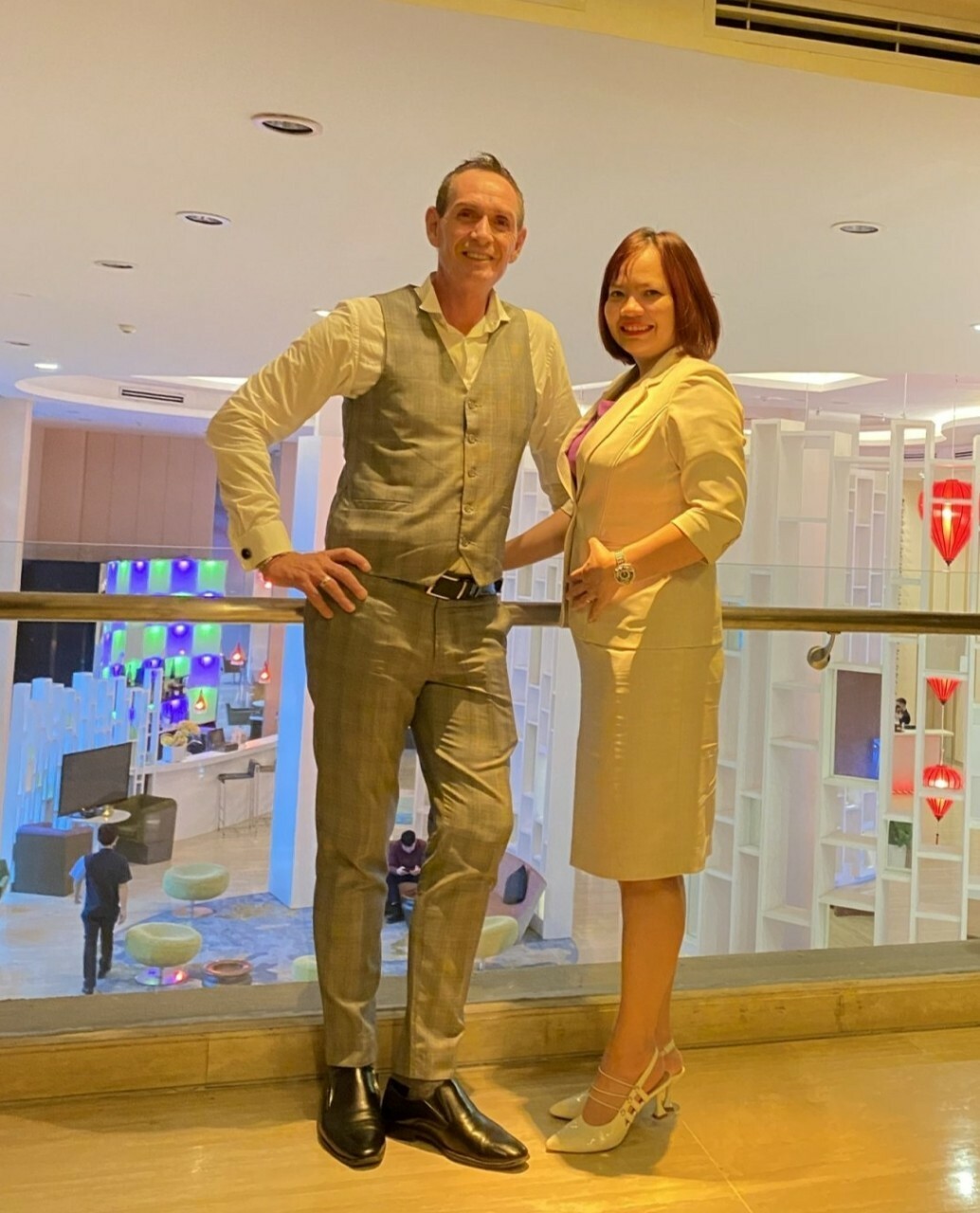 Mr. David Coyle and Ms. Le Thi Doan Trang first worked together at Swis-bel Golden Sand Hoi An Resort in 2012, Mr. David Coyle was General Manager and Ms. Le Thi Doan Trang was Director of Revenue. They have both achieved individual successes in their past positions, and now together, 11 years later, they are ready to take the sales in hospitality industry by storm. Mr. David Coyle the newly appointed General Manager and Ms. Le Thi Doan Trang – Director of Sales have reunited together at Grand Mercure Danang with aim to bring their hospitality passion to the next level. Renowned for Ms. Le Thi Doan Trang's dynamic sales management and her relationships with major Travel and Tourism decision makers combined with Mr. David Coyle's existing relationships in Travel and Wholesale companies, the success of Grand Mercure Da Nang is ensured.
As well as their resolute determination, the Sales dynamic duo also has a knack for understanding the needs of their guests, which enables them to provide the best solutions to their guests' demands. With their combined experience and knowledge, they are sure to exceed their sales goals.
For more information, please contact Mr. David Coyle at david.coyle@accor.com or Ms. Le Thi Doan Trang at [email protected]
About Grand Mercure Danang
Located in the heart of Danang city, Grand Mercure Danang is just 5 minutes from both Danang International Airport and world-famous beaches, within walking distance to Tran Thi Ly Bridge and Han River. Grand Mercure Danang offers 272 elegant rooms and suites with unobstructed views of the lively city, three restaurants featuring variety of local, international and Chinese cuisine, along with 5 meeting rooms featuring generous natural lighting & a 433 m² Grand Ballroom, world-class full-service spa and Privilege Lounge with unparalleled view.
Grandmercuredanang.com | all.accor.com/7821
Grand Mercure Danang
Tel: +84 (0) 236 379 7777 
Website: https://grandmercuredanang.com/
Email: [email protected] 
Green Island, Hai Chau, Danang