Providing a remarkable view of towering mountains, scenic East Sea along with white-sand beach, Six Senses Ninh Van Bay gives its guests a sense of being intimately at one with nature. This place is truly a treasure on Vietnam's colorful coast, where your senses are touched not only by the beauty of nature but also by a wide range of holistic wellness, rejuvenation and locally-inspired beauty treatment found at the Ninh Van Bay Spa.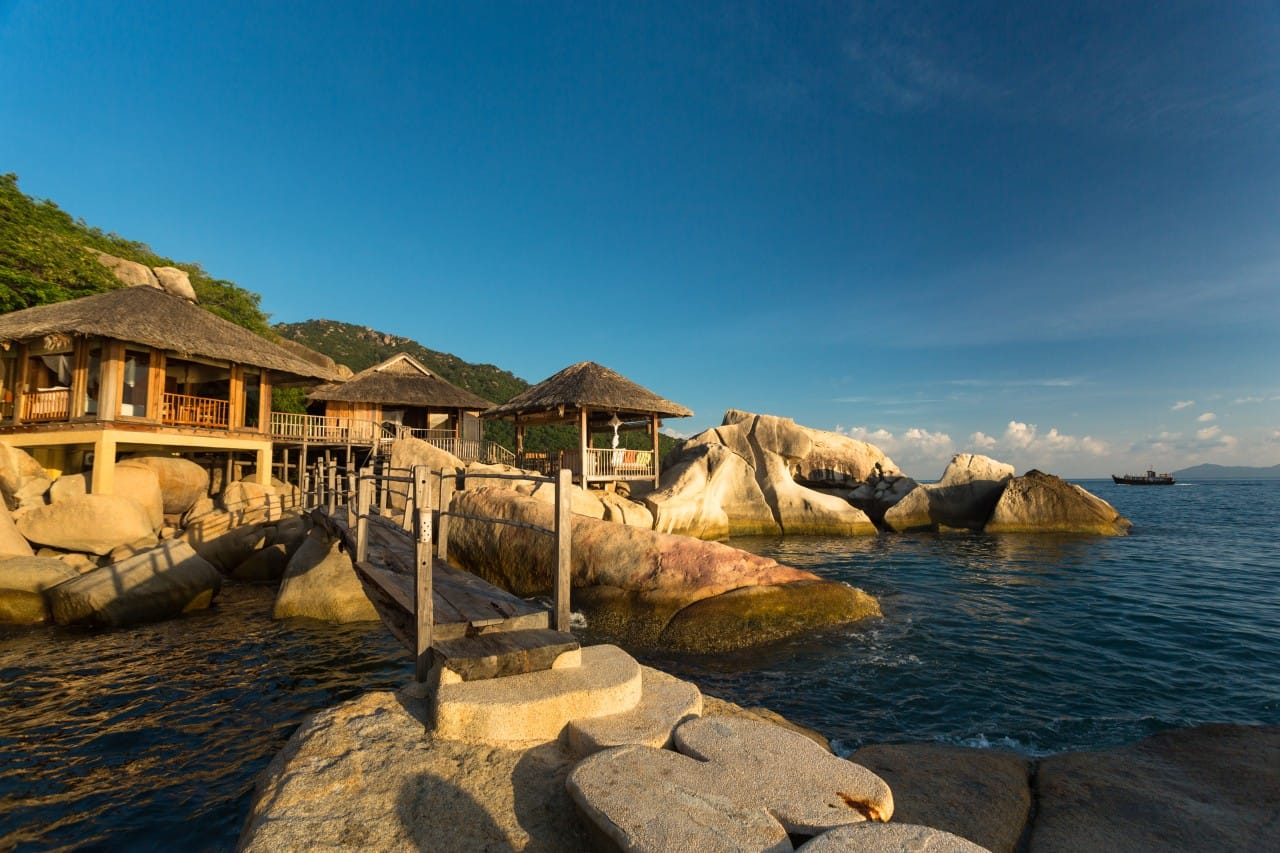 A resort of nature
Accessible only by boat, the guests get a feeling that they're on their own private tropical island. The 58 pool villas feature a traditional Vietnamese architectural style and are built on a lush jungle-covered hill overlooking the resort's own secluded bay. With unique rock formations, just above the bay's coral reef, it provides a perfect spot for snorkeling enthusiasts.
In keeping with the traditions set by the Six Senses corporate office in Bangkok, the Ninh Van Bay location offers traditional Vietnamese and Six Senses signature treatments, and Yogic wellness programs that are customized to suit individual guest needs.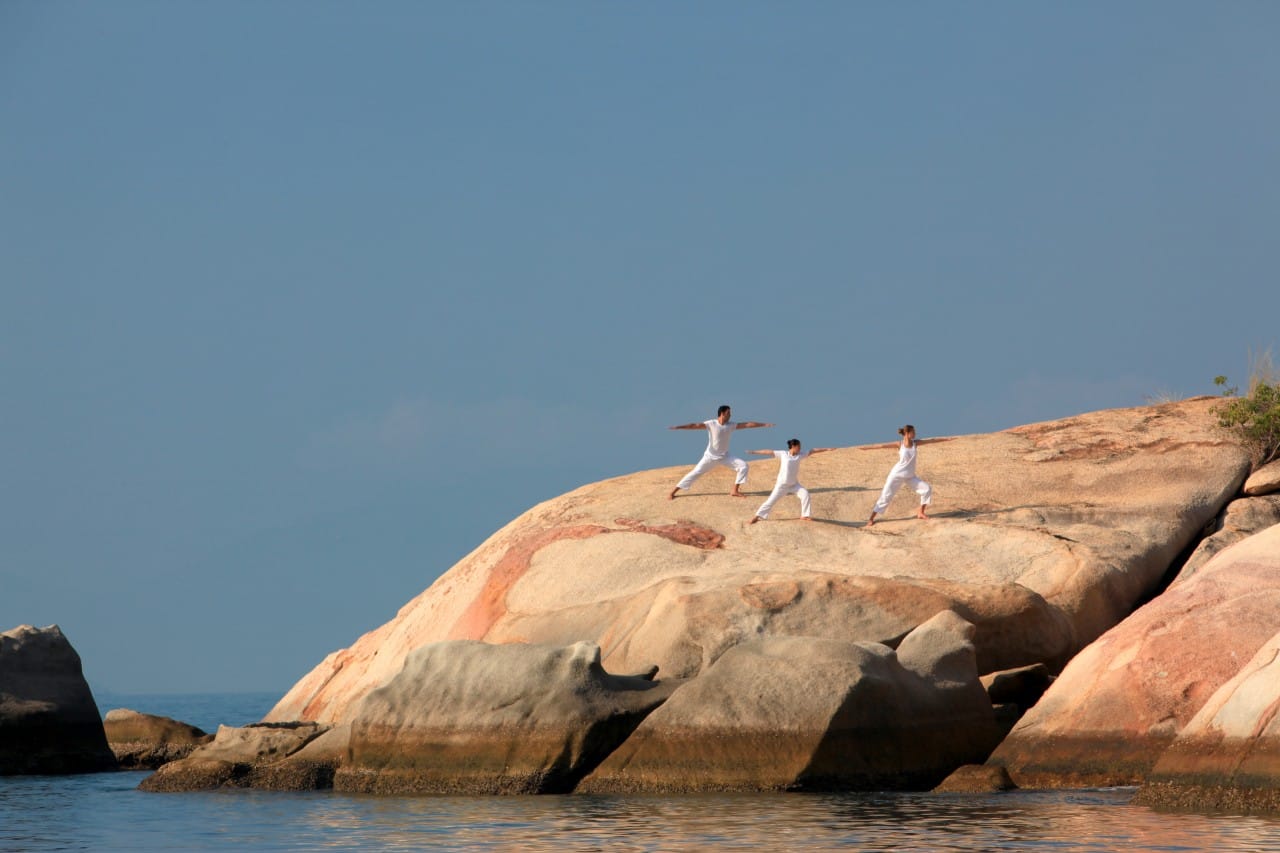 Ninh Van Bay Spa

Along with its six breathtaking treatment rooms, Ninh Van Bay Spa is equipped with an Aerial Yoga pavilion, fitness center, steam & sauna, manicure & pedicure facilities and spa retail gallery and outdoor jungle-gym training circuit. The treatments rooms are built in the jungle with natural streams flowing next to them. The spa is designed to encourage guests to explore the unique setting.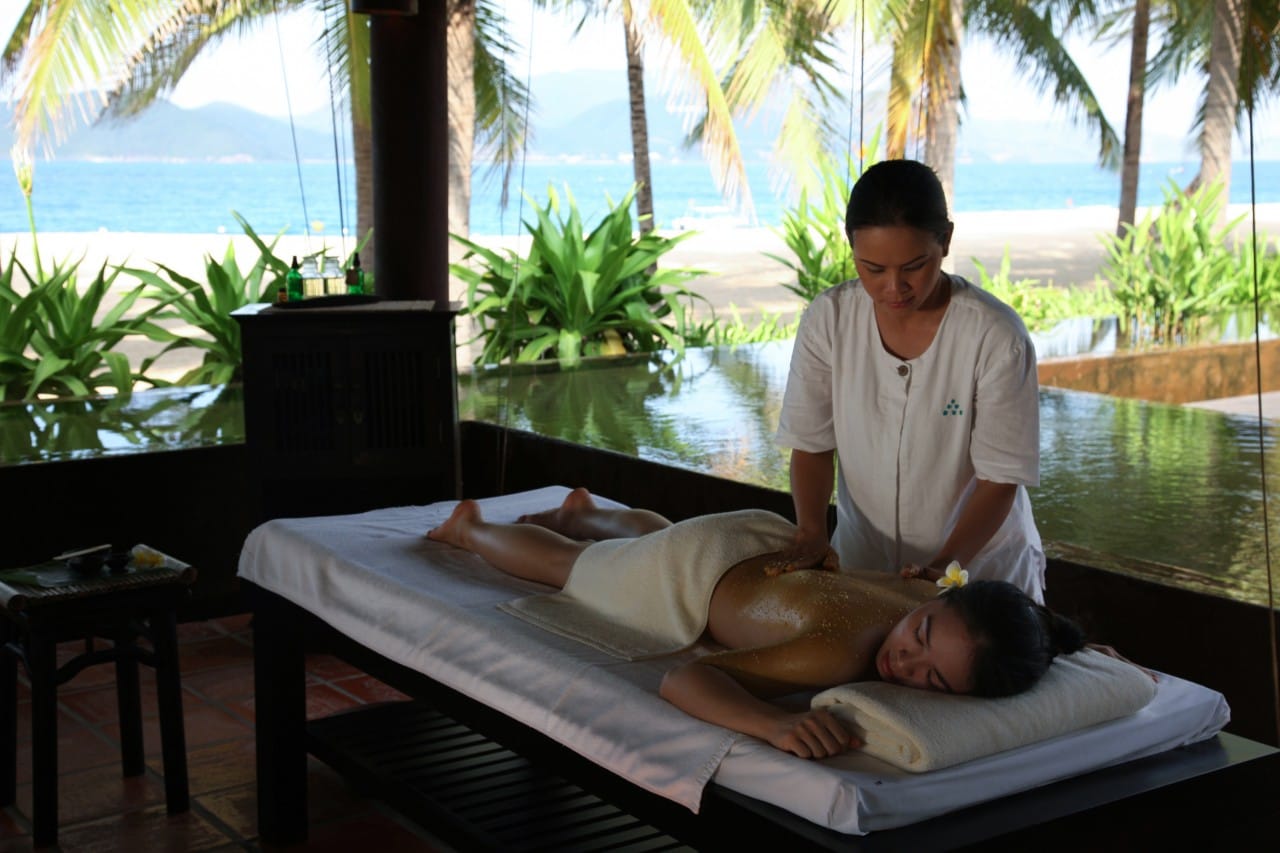 The spa offers a wide range of services together with an extensive menu of signature therapies and the recently launched Six Senses Integrated Wellness program administered under the guidance of Six Senses expert therapists.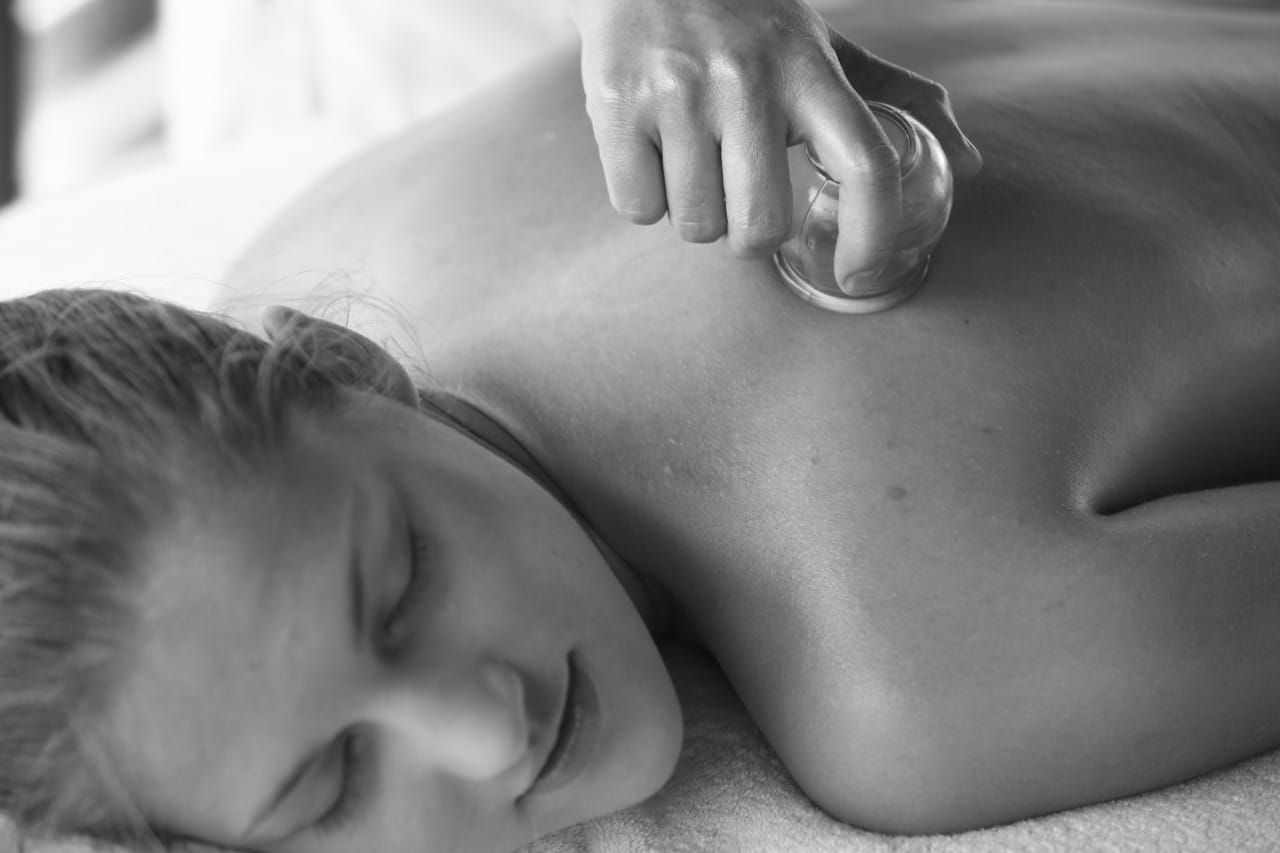 Six Senses Integrated Wellness provides an innovative approach to wellness that allows the resort's in-house experts to measure and analyze key physiological biomarkers, providing guests with lifestyle and nutritional advice. Additionally, they design a personalized program of spa treatments, fitness and wellness activities based on the preventative principles of the Eastern medicine approach and the result-oriented Western influences. Six Senses Spa also features the group's popular Six Senses Yogic Program which includes Discover Yoga, Yogic Detox and Yogic Sleep.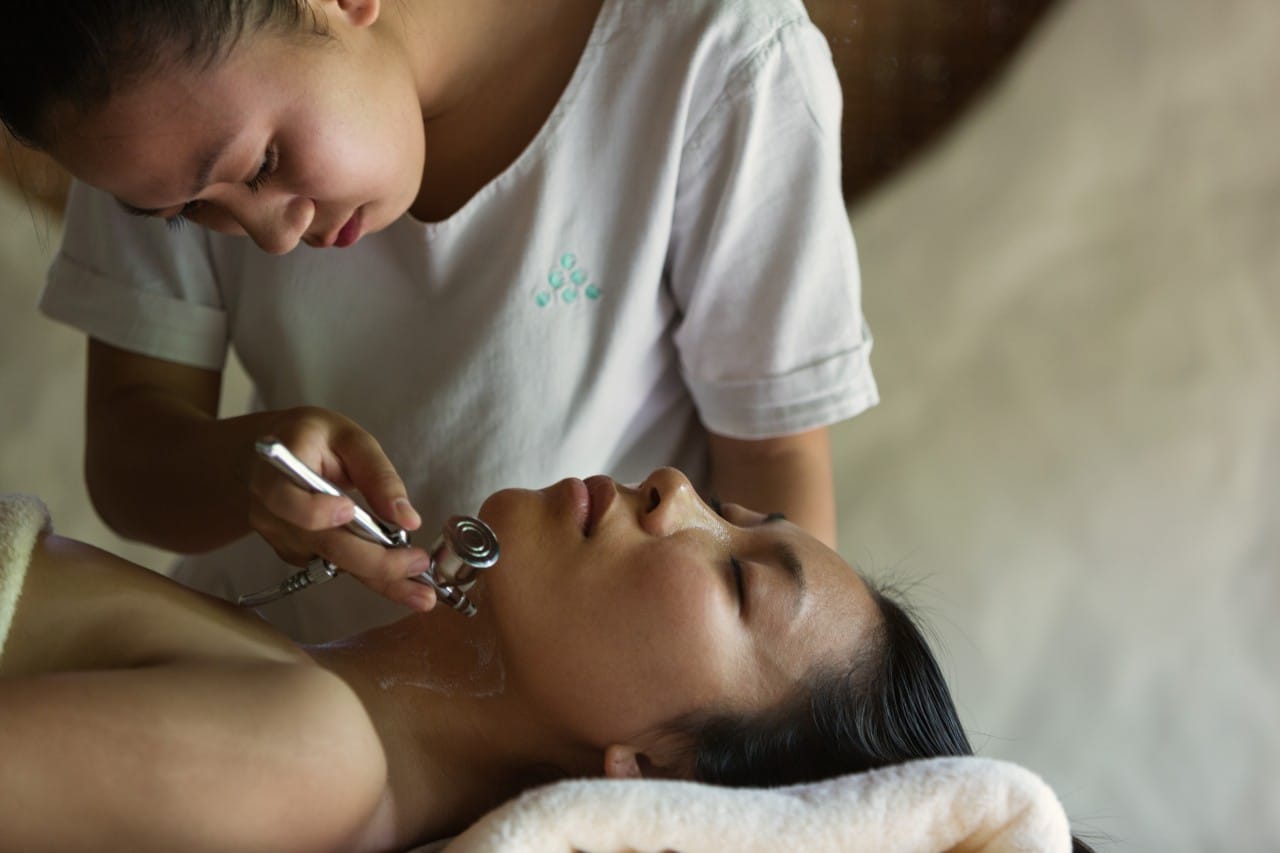 Unique and personal encounters are crafted by the resort's experts coming from diverse backgrounds — from visiting spa practitioners and celebrity chefs, to marine biologists and even international panel of wellness professionals from Six Senses corporate.
Since the property is blessed with stunning locations and surroundings, the out-door fitness with traditional cardio equipment and weight machines mixed with functional training so visitors can play and have fun while working out. There is something for everyone, from multi-day wellness programs to rejuvenation therapies and detox, as well as a selection of activities such complimentary morning yoga.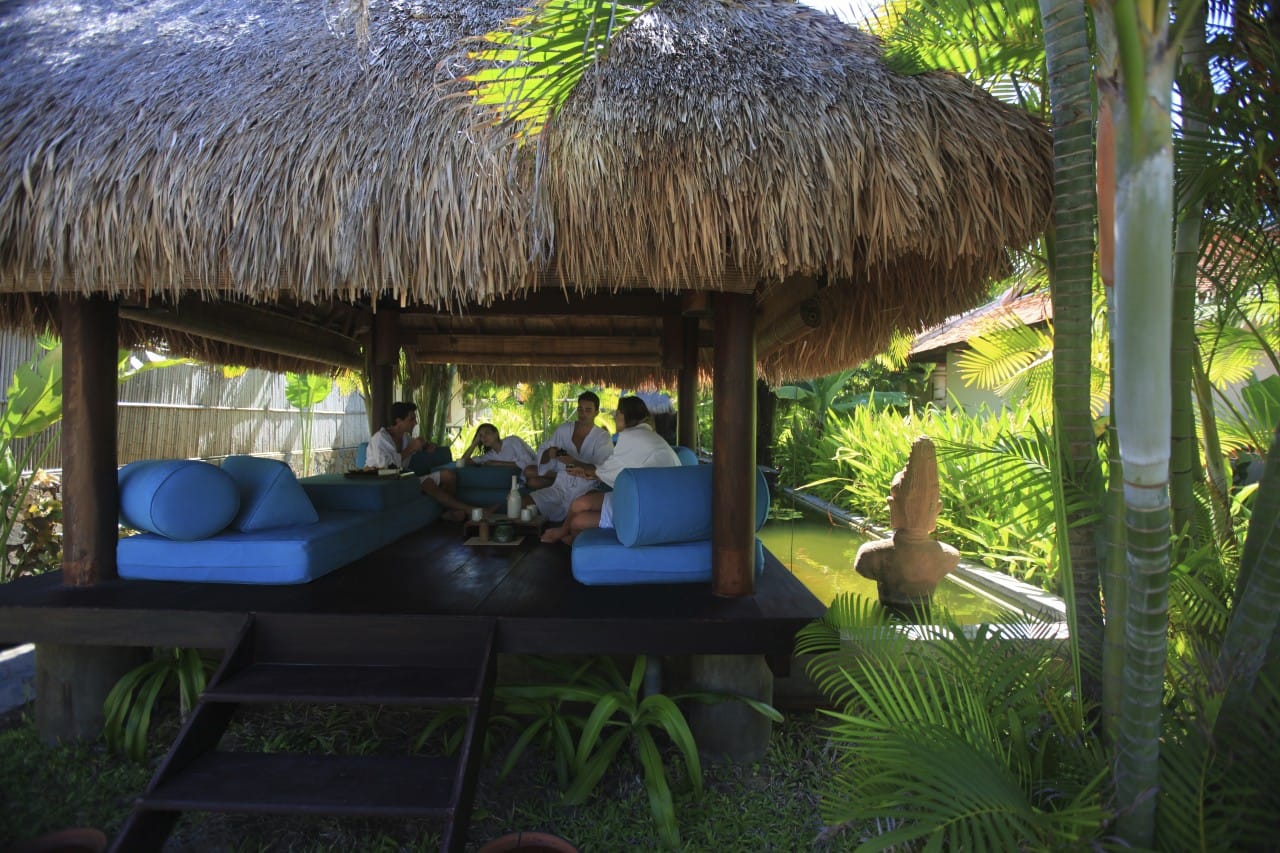 Along with their signature wellness treatments, Six Senses Ninh Van Bay also provides a range of other resort activities that include scuba diving (there's a school on premises), motorbike adventure tours, a waterfall safari, and cultural tours to local villages; a wide range of gourmet dining options, including a choice to relax and soak in the scenery while the resort staffs prepares a private barbecue on the beach or the deck of the villa.
The special qualities of Six Senses Ninh Van Bay always maintain the high standards set by Six Senses corporate – authentic, personal and sustainable, in harmony with individual surroundings and host cultures.