Soleil by Starck is the latest iconic collection by Philippe Starck and Duravit. Artisan Philippe Starck drew inspiration from the intimate relationship between man and water to create this collection. The masterpiece encapsulates a timeless contemporary style with slender, soft design lines, like the silver waves approaching the shore. Those waves are gentle, fragile, but everlasting. That tenderness will also embrace and comfort the human soul because everyone needs to have gentle spaces and eternal kindness. In the words of talented designer Philippe Starck: "Soleil by Starck brings a sense of immersing in boundless kindness to the owner of the house." The main design of the collection revolves around minimalism and organic design where the house can harmonize with nature. Especially, delicate lines and aesthetics bring a sense of comfort to the beloved home.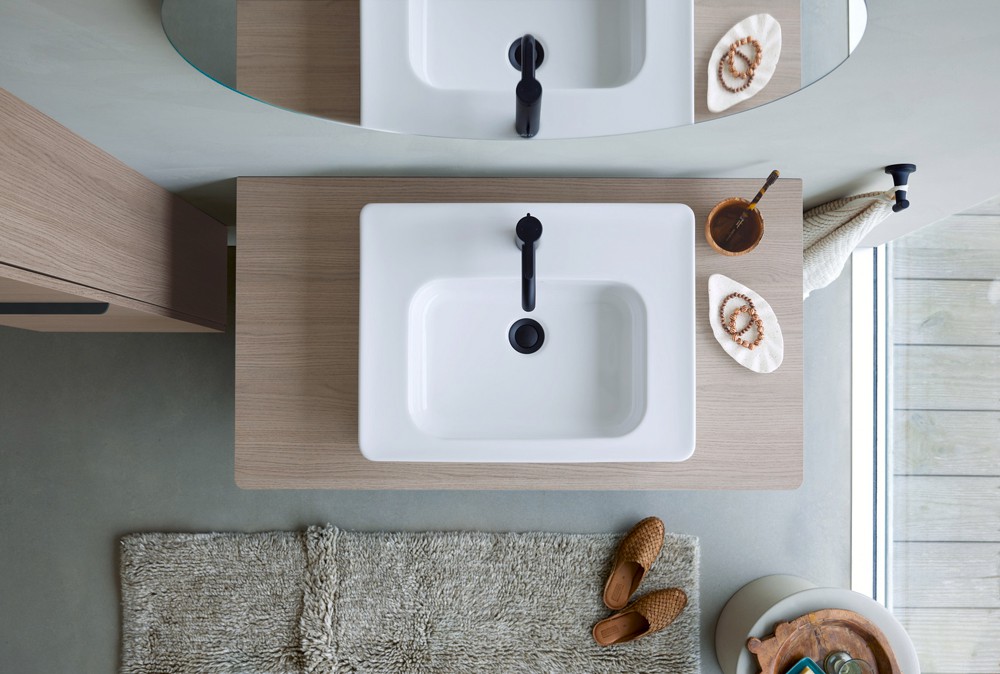 "Soleil by Starck truly possesses a beauty symbolizing the endless kindness of each person. Each of us feels this elegant beauty like the softness deep in our soul," the famous French designer describes his collection. Starck's creations always revolve around people with the philosophy of humanism. From there, he explores the emotional connection between consumers and the products he makes: "I wanted to create a product that embodies infinite softness that represents our eternal kindness."
Soleil by Starck is a collection with an elegant, modern, and versatile design to suit any interior style. Despite belonging to the high-end bathroom equipment product line, following Duravit's success and proven approach with Starck 3 and ME by Starck, Soleil by Starck has a reasonable price for consumers. The highlight of the collection lies in its elegant and timeless design. The toilet lid in the collection can be operated quietly thanks to the silence closing feature. All wall-mounted toilets, including the space-saving model with a length of just 540 mm, are equipped with HygieneFlush technology for optimal cleaning of the entire interior surface.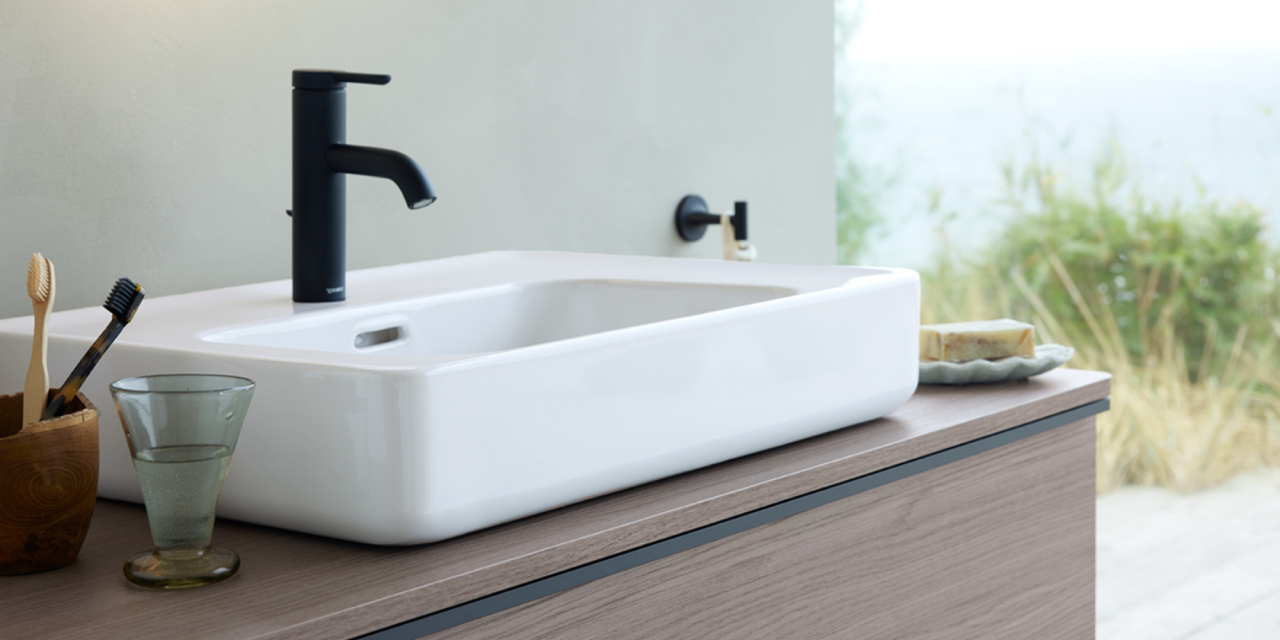 Philippe Starck has breathed softness and sensuality into the design of the bathtub in the Soleil by Starck collection. With cost-effective options including a choice of material for an acrylic bathtub or a walk-in tub made of DuraSolid® – which has undergone a thorough molding process – for a comfortable feel with a velvety soft appearance. In addition, the highlight not to be missed is the Soleil by Starck bathtub, which is fully assembled with a foot frame and drain, so installation and management can be done quickly and safely.
Forms inspired by nature
The design collection from Duravit and Starck with its naturally inspired minimalist forms caters to the yearning for a pared-down approach to life many of us harbor. The bathroom collection's stand-out features are the gentle curves and flowing lines that are reminiscent of a dune formed by the wind.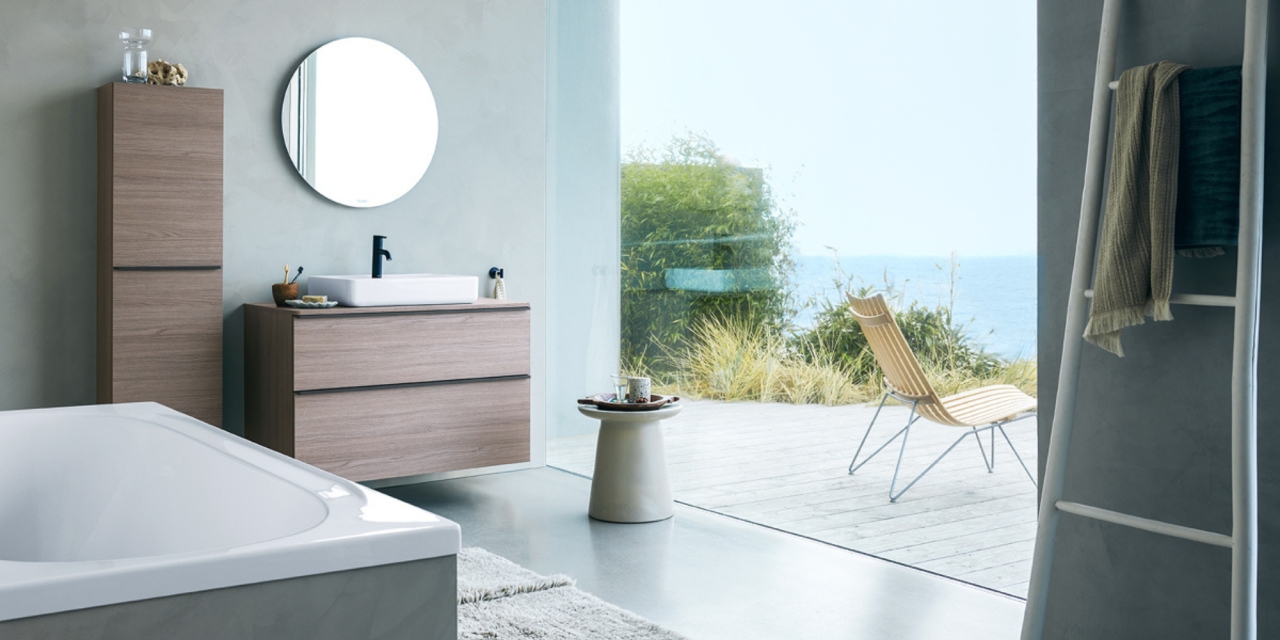 Philippe Starck also found inspiration in the waves of the sea, which slowly dissipate and gently disappear the closer they are carried toward the beach: "There is a true softness. There is something absolutely moving in this soft and slow disappearance." This phenomenon is illustrated by the gentle forms and the flowing transitions of the series.
With its softened lines, Soleil by Starck creates a natural and relaxed atmosphere – just like the carefree feeling you get from a short break by the sea. The compact program consists of washbasins, toilets, and bathtubs, blends flexibly into a range of furnishing styles, and impresses with its timelessly modern design – "Forever," summed up Starck. The collection is expected to launch in the Vietnamese market in the 4th quarter of 2022.
ABOUT DURAVIT
Founded in 1817 in Hornberg, Black Forest of Germany, Duravit AG is now a leading global manufacturer of high-end bathroom furniture and sanitary ware. Today, the group has a presence in more than 130 countries and territories, with its core values ​​revolving around groundbreaking innovations in timeless design, modern technology, and premium quality to deliver integrated experiences. By collaborating with world-famous designers such as Philippe Starck, sieger design, Christian Werner, Cecilie Manz, and many young talents such as Bertrand Lejoly and Kurt Merki Jr., the group has developed bathroom products that help improve the quality of daily life for people. Duravit's product portfolio includes ceramic glazed sanitary ware, bathroom furniture, bathtubs and shower trays, wellness systems, bidet toilets with showers, faucet systems, and accessories. 
For more information about Duravit, please visit:  
Website: http://www.duravit.com   
Facebook: https://www.facebook.com/DuravitAGVN