Home is always the most peaceful shelter for us. Through all the up and down moments, we all perceive the warmness of family. This full-moon season, Hôtel des Arts Saigon choose family as the inspiration to create and present the premium "Mooncake Lantern"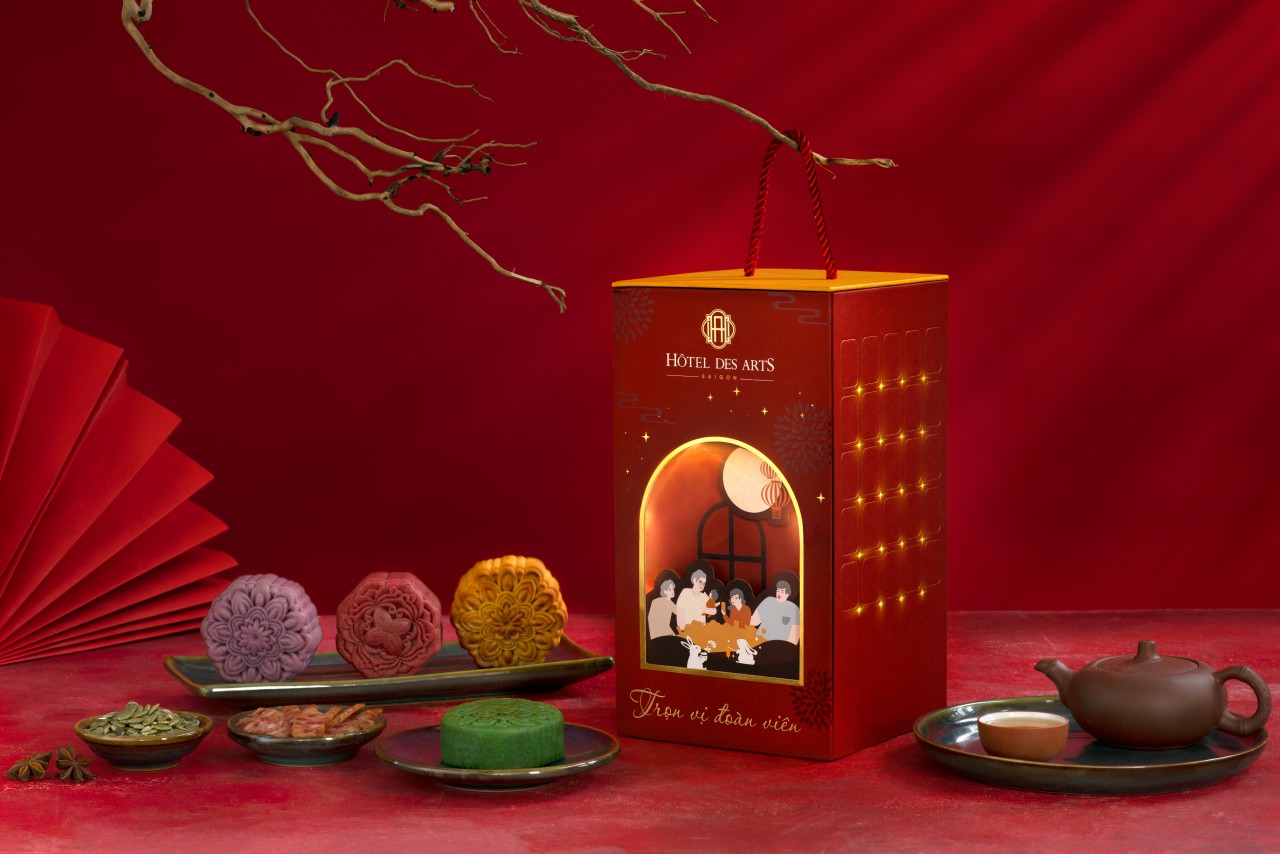 The box is inspired by the red lantern, as a wishing for peace and prosperity. The lantern simulates the family reunion and the architecture outside of Hôtel des Arts Saigon with signature windows and the bright lights as brilliant stars in the night sky. Right in front of the box, the image of a family gathering under the moon and stars brings us back to the memorable moments with our beloved family from childhood to adolescence. Let's come back home and enjoy your reunion party.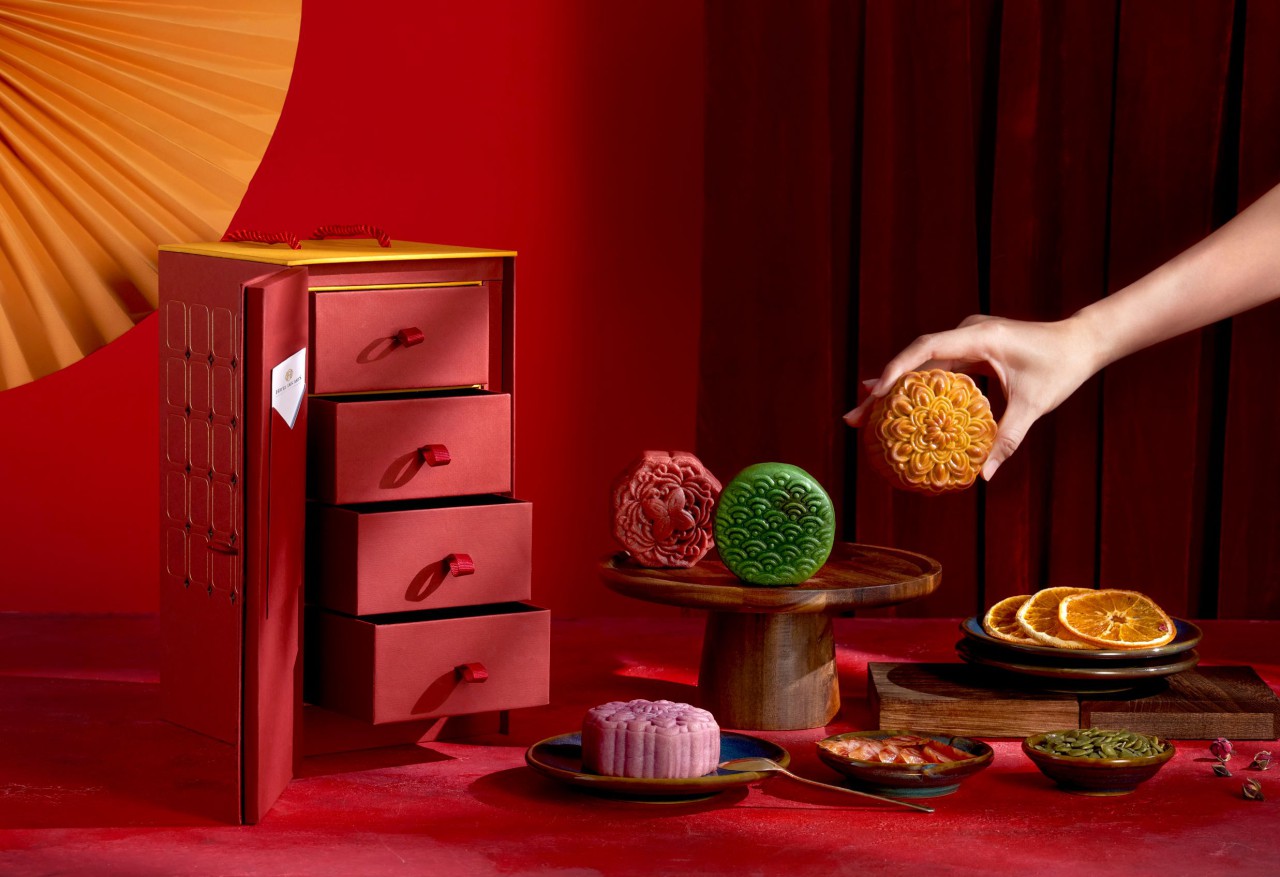 Hôtel des Arts Saigon believes that this "Mooncake Lantern" will be a meaningful gift to your friends and companions.
Price is VND 1,788,000 nett/ box with 4 cakes (180gram/ cake)
Flavours:
Tay Bac wild sticky rice with Macadamia and salted egg
Orange Rose marmalade
Lai Chau tribble sausages mixed with salted egg
Matcha tea and salted egg
15% Discount for Early Bird (order before August 1st. 2022)
10% Discount for Accor Plus members
Discount on purchased quantity:
5% discount for purchased 20 – 29 boxes
10% discount for purchased 30- 39 boxes
20% discount for purchased from 50 boxes
Delivery
Orders can be collected in person or delivered with a shipping fee applied.
Free ship for orders of 20 boxes and above within districts 1, 3, & Binh Thanh.
All the offers cannot be accumulated or used in combination with other promotions.
For more information or ordering please contact
(+84) 901 379 129 or email: [email protected]
ABOUT HÔTEL DES ARTS SAIGON, MGALLERY
Hôtel des Arts Saigon, a member of MGallery is designed for those who love to live and travel independently. This boutique hotel is a haven of art, style, and culture in the heart of energetic Ho Chi Minh City. Combining the classical charm of "Indochine Française" with a sense of timeless chic that only MGallery can provide, Hôtel des Arts Saigon is perfect for people who travel with style and seek a hotel that exudes local character. Passionately independent, this exquisite Boutique Hotel fuses distinctive local flavor with classical charm and contemporary facilities to create memorable stays. With five distinct venues, Hôtel des Arts Saigon is the perfect place to enjoy exquisite cuisine and socialize in the company of friends: sample authentic Vietnamese flavors at the Saigon Kitchen, raise your taste buds to new heights at the Social Club Restaurant and Rooftop Bar, soak up the culture at Café des Beaux-Arts, overlook the bustling city below in the city highest infinity pool or relieve the stresses of life at Le Spa des Artistes. Guests are invited to experience "Memorable Moments" at Hôtel des Arts Saigon, MGallery.
mgallery.com | all.accor.com | group.accor.com