Hong Kong MX Mooncakes, Hong Kong's leading 100% locally-made mooncake brand, returns to Vietnam.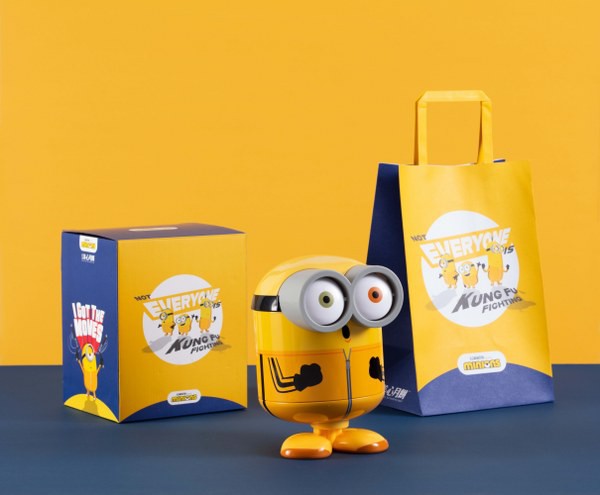 For the Mid-Autumn Festival 2022, Hong Kong MX Mooncakes launched eight signature mooncake lines in Vietnam. The Traditional, Lava and Custard, and Character Series continue to impress food connoisseurs across the country, making the perfect gifts for this beloved holiday. Priced between VND 960,000 and VND 1,790,000 and made with premium, quality ingredients, advanced techniques, and exceptional packaging, Hong Kong MX's mooncakes are sure to please gourmands.
Returning with its distinguished Lava Series, which includes the Lava Custard and Lava Quartet Mooncakes, 2022 is Hong Kong MX's sixth year in the country. The signature series is renowned for its double-baked technique and remains a yearly fan favourite. Packaged in a box of eight, lava-lovers have a collection of flavours to choose from, including the classic and all-time favourite Lava Custard Mooncake, the rich Lava Chocolate Mooncake, the aromatic Lava Caramel Macchiato Mooncake, and the mouth-watering Lava Cheese Mooncake. Any of these inventive flavours make a perfect choice for the Full Moon Festival.
Renowned beyond the Lava Custard Mooncake, Hong Kong MX is the pioneer of the Lace Lotus Seed Paste Mooncake. A unique texture created by carefully-chosen ingredients and modern techniques makes this series the revolutionary version of the Lotus Seed Paste Mooncake and hence widely regarded by connoisseurs. The filling is a harmonious, flavourful blend of melted egg yolks and succulent white lotus seeds, which takes customers on a delightfully decadent journey. Each Lace Mooncake carries a hidden surprise that brings joy and laughter to the Full Moon Festival.
In addition to diverse tastes and textures, Hong Kong MX also puts a lot of care into package design. Every year, the brand attentively designs a Character Series with exciting animated characters for young Mooncake enthusiasts. This year's collection includes a Minion Bob box, adding bright, joyous energy to the festive season.
Championed the world over are Hong Kong MX's White Lotus Seed Paste Mooncakes with 2 Egg Yolks and Low Sugar White Lotus Seed Paste Mooncakes with 2 Egg Yolks. Made with meticulously selected white lotus seeds and golden salted egg yolk, these double egg mooncakes are specially adorned in new packaging with iconic features. In addition, there are three delicately flavoured Hong Kong-style gift packages, including 'Selected Flavour Assorted Mooncake', 'Oriental Pearl Assorted Mooncake', and 'Premium Assorted Mooncake' gift boxes to help usher in the joy of the Mid-Autumn season.
About Hong Kong MX Mooncakes 
Hong Kong MX Mooncakes has produced numerous high-quality delicacies that have earned the brand countless international recognitions, certifying its achievements in the catering industry. Since 2005, Hong Kong MX Mooncakes has consecutively received the Belgian Monde Selection Quality Award — an honour that rivals Michelin, with the 'White Lotus Seed Paste Mooncake with 2 Egg Yolks' and 'Lava Custard Mooncake' striking the Gold Medal again this year in the Food Products category. Hong Kong MX Mooncakes produces and packages every mooncake in self-owned facilities in Hong Kong to guarantee its high quality and reputation in the catering industry. This persistence has made the brand earn the spot for no. 1 seller of mooncakes 24 years in a row* — making Hong Kong MX Mooncakes the best in class within the industry and a trustworthy brand for gifting during this festive season.
*According to the Nielsen Research Report 1998-2021, Hong Kong
Key Sales Channels:
Ho Chi Minh City: Takashimaya (B2), AEON Mall System in HCMC
Hai Phong: AEON Mall
Ha Noi: Aeon Mall System in Ha Noi, Merci Store
Lazada Mall – HKMX-Mooncakes-VN