Autumn is always the best time visit Japan, home of the iconic sushi. However, how to choose the correct wine for this exquisite dish? 
By Dam Duc Vu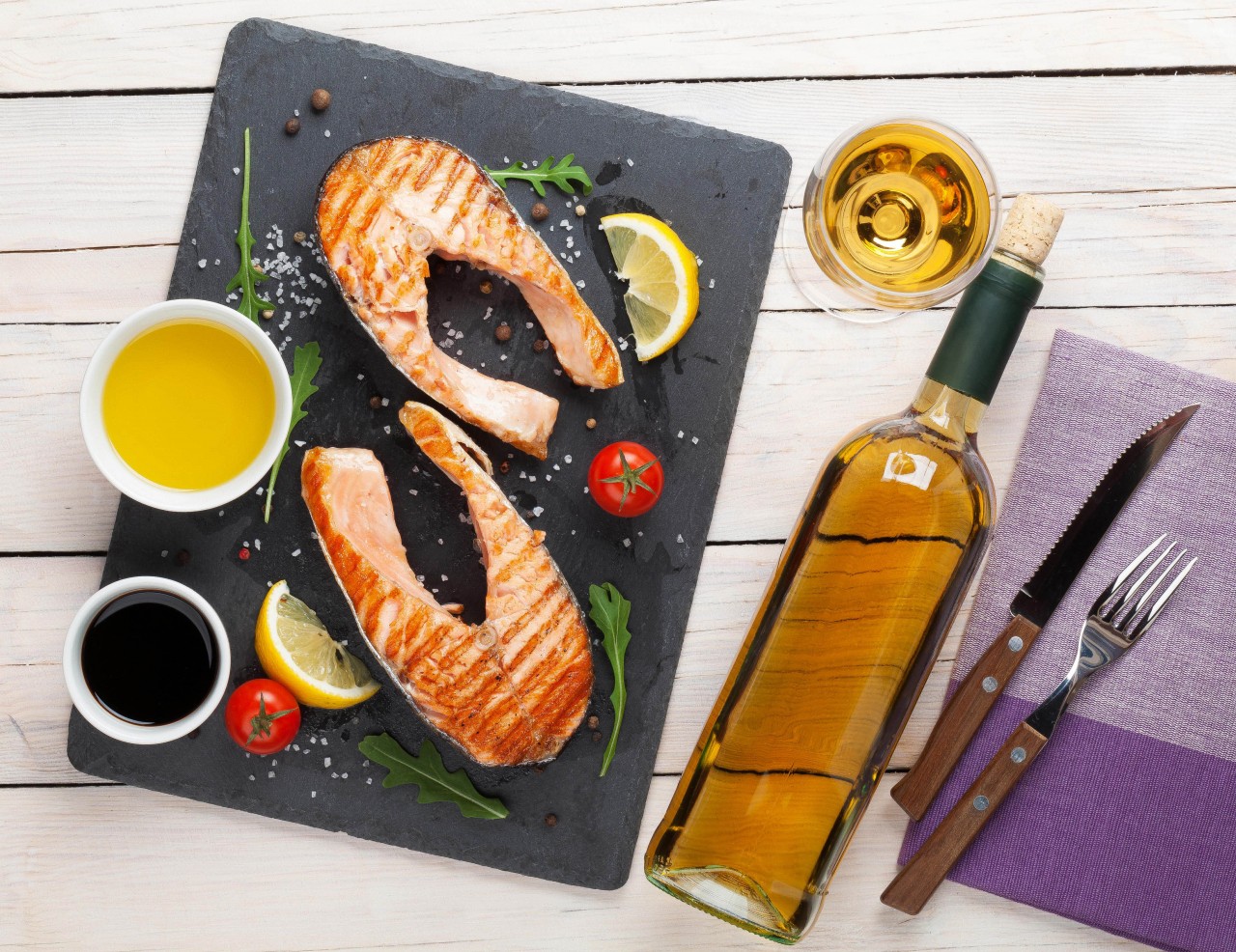 In Japan, almost every street will lead you to a fish market, where you will find a most exciting auction of different types of fish, particularly the blue-fin tuna. Last year, a 212kg tuna was sold for 600,000 USD. Unlike other kinds of red meat, tuna is clean, fresh, vitamin rich, and doesn't have a strong smell. To compliment the mixture of soy sauce and wasabi, you also need a glass of red wine to amplify the "fat" flavor, and mint to neutralize the spiciness of wasabi and gari. 
If you are a white-wine lover, let's try Chardonnay! Logically, oiled fish will taste better with a less-sweet white wine like Sauvignon Blanc along with a slice of lime. You can also try a Pinot Blanc or Semillon from U.S. or France. The fresh taste along with low alcohol level will bring out a perfect combination with the freshness of tuna in sushi or sashimi. Semillon is quite similar to Chardonnay, but with a lower alcohol level, and also delivers a distinctive experience. 
You would need rich tasting wines like Pinot Noir or German Riesling for balance when having salmon sushi/sashimi. In Japan, salmon in sushi is not always 100% fresh as it has been through a light process of smoking or marinating in sugar and salt for a couple days to deliver an amalgamation of sweetness, saltiness and smokiness. That's when the wine comes in and connects every single element to bring a spectacular flavor. 
Quote:
Don't select the wine aged in oak barrels because the tannin will eliminate the signature taste of fish.  
Tobiko fish egg is not only a decorative element but also a delicious ingredient. To match with the saltiness of tobiko egg, you should choose a sweet wine to neutralize (the high sweetness level of a wine can eliminate the original fish flavors). Therefore, I normally pick the Pinot Noir from the U.S. or rose from South Africa or Chile. Another option is Riesling white wine from France, Germany or New Zealand. A medium level of fruit flavor without any sugar will bring you a fascinating experience.  
Some white wines with high level of acridness, acid and mineral smell are suitable when having sea urchin. Top options would be Savennieres from France, Pinot Gris from Germany/France and Albarino from Spain. 
Other options:
Armand de Brignac Brut Gold 
Brut Gold has a traditional French flavor combining Chardonnay, Pinot Noir and Pino Meunie, etc. grapes along with a sense of sweetness of vanilla, coconut and fresh baked cookies. After being poured into a glass, the wine will have a taste of freshly cut lilies, a scent of apricots and apples along with a creamy taste.  
Dr. Loosen Mosel-Saar-Ruwer Riesling 
This is a traditionally styled wine made from Riesling with a smooth aroma of cherries, citrus and other tropical scents such as green apples, jasmine, honey, etc.  
Casa Marin Sauvignon Blanc  
This type of wine has a bright yellow color and an aroma of fresh cut grass, white peach, tropical fruits and mineral flavors. 
Montes Cherub Rosé of Syrah Colchagua Valley  
This rose has a medium level of acridness and an attractive rose color. This wine has a perfect balance of Syrah grapes, strawberry, rose and citrus peel. 
Belle Glos Dairyman Vineyard Pinot Noir 
The aroma of cherry blossom fruit along with dried herbs and smoke all together create an exquisite taste and flavor. Besides, there is also a touch of blueberry, raspberry, vanilla, and cranberry.