Hanoi stamps sunshine and positive outlooks as the new energy to begin a wonderful summer and to step away from your repetitive routine. We are ready to treat you with a latest range of the tasty delights in June. Let's reward yourself with some fresh air and a delectable gourmet journey at Pan Pacific Hanoi.
Yum Cha Dim Sum Buffet Lunch: 25% Savings During Weekends
11:00am – 2:00pm | Saturday & Sunday | June 2022
Ming Restaurant | Level 2, Pan Pacific Hanoi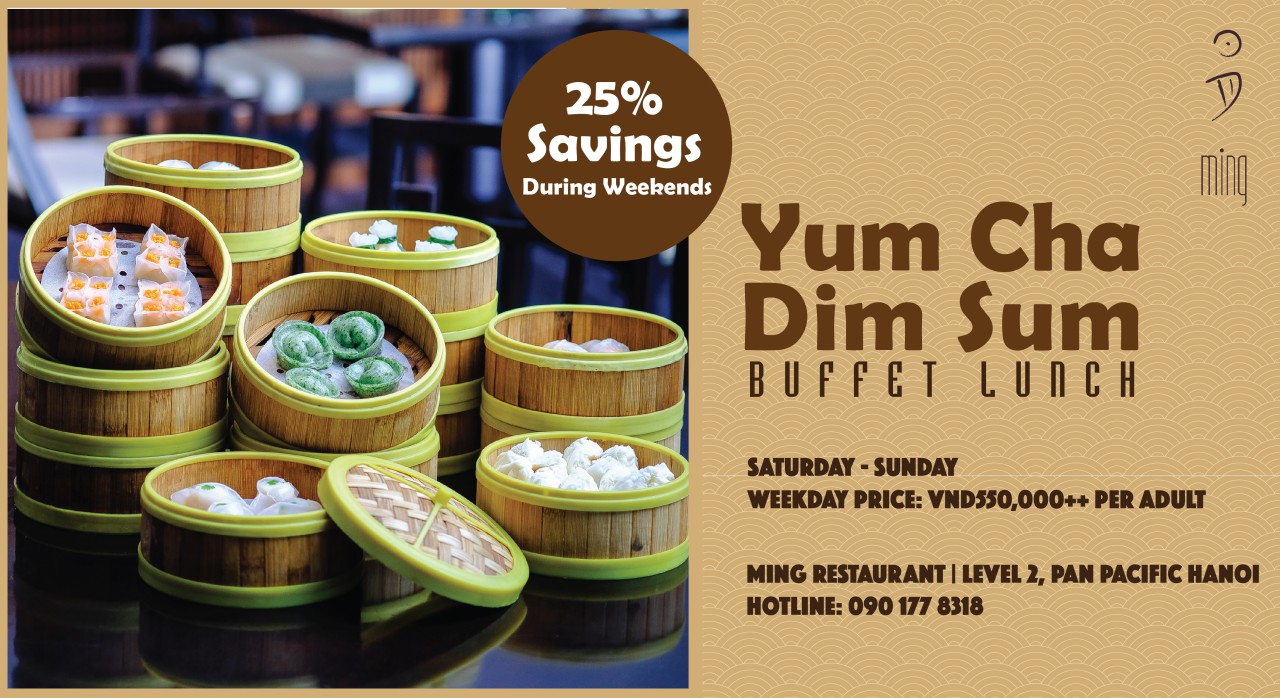 Do not miss out the chance to revel in our Dim Sum Buffet Lunch 70 Delights showcasing a variety of flavours from Siew Mai Minced Pork with Shrimp & Abalone Sauce, Codfish and Clam Abalone Dumpling to Minced Pork Dumpling Shanghai Style with Ginseng, Tiger Prawn & Japanese Scallop Dumpling with Spicy Sauce.
Especially, we offer special 25% savings during the weekend to make your gathering one to remember (Saturday and Sunday).
*Offer is valid for adult only
Weekday price: VND550,000++ per adult | VND275,000++ per child
Menu Link: https://bit.ly/YumChaLunch
Summer Breeze Afternoon Tea
June 2022
Song Hong Bar | Lobby, Pan Pacific Hanoi
The Summit Bar | Level 20, Pan Pacific Hanoi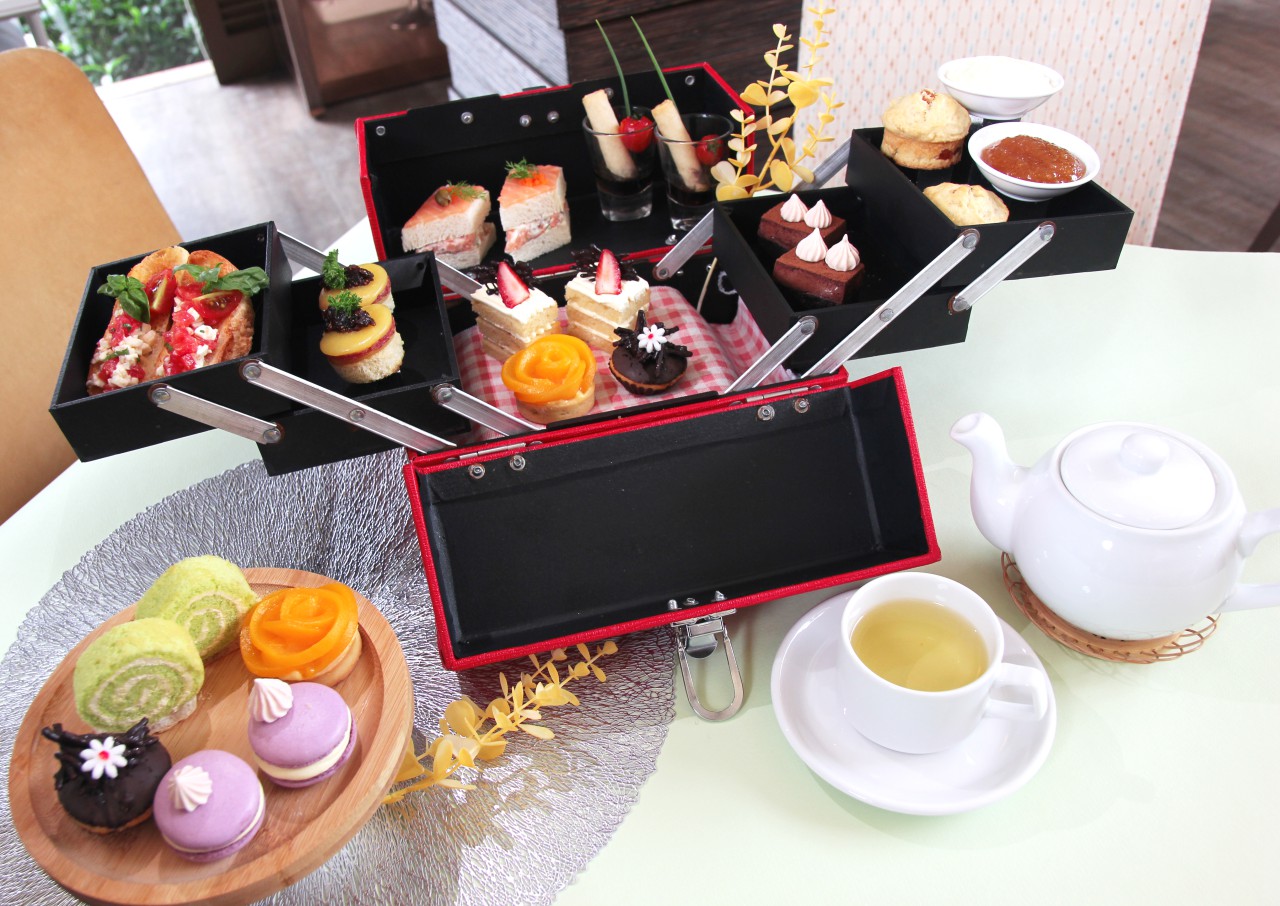 Summer is the perfect time to try newly sweet treats for teatime! Whether you are craving fruity tarts, cakes, macarons, mousse, baked apricot scones with clotted cream and jam, or sandwiches, we have got lots of delicious treats to give your teatime a summery twist. Let's whip up these sweets at Song Hong Bar and The Summit Bar!
VND450,000++/ set for two persons including sweet treats, tea or coffee or juice
Let It Flow in Summer
June 2022
The Summit Bar | Level 20, Pan Pacific Hanoi
Let the good times flow! Up the game with 02 hours of Free Flow Saigon Beer available every day at The Summit Bar. If you are a hardcore beer lover, you'll certainly get your fill of drink and enjoy the poetic view of West Lake.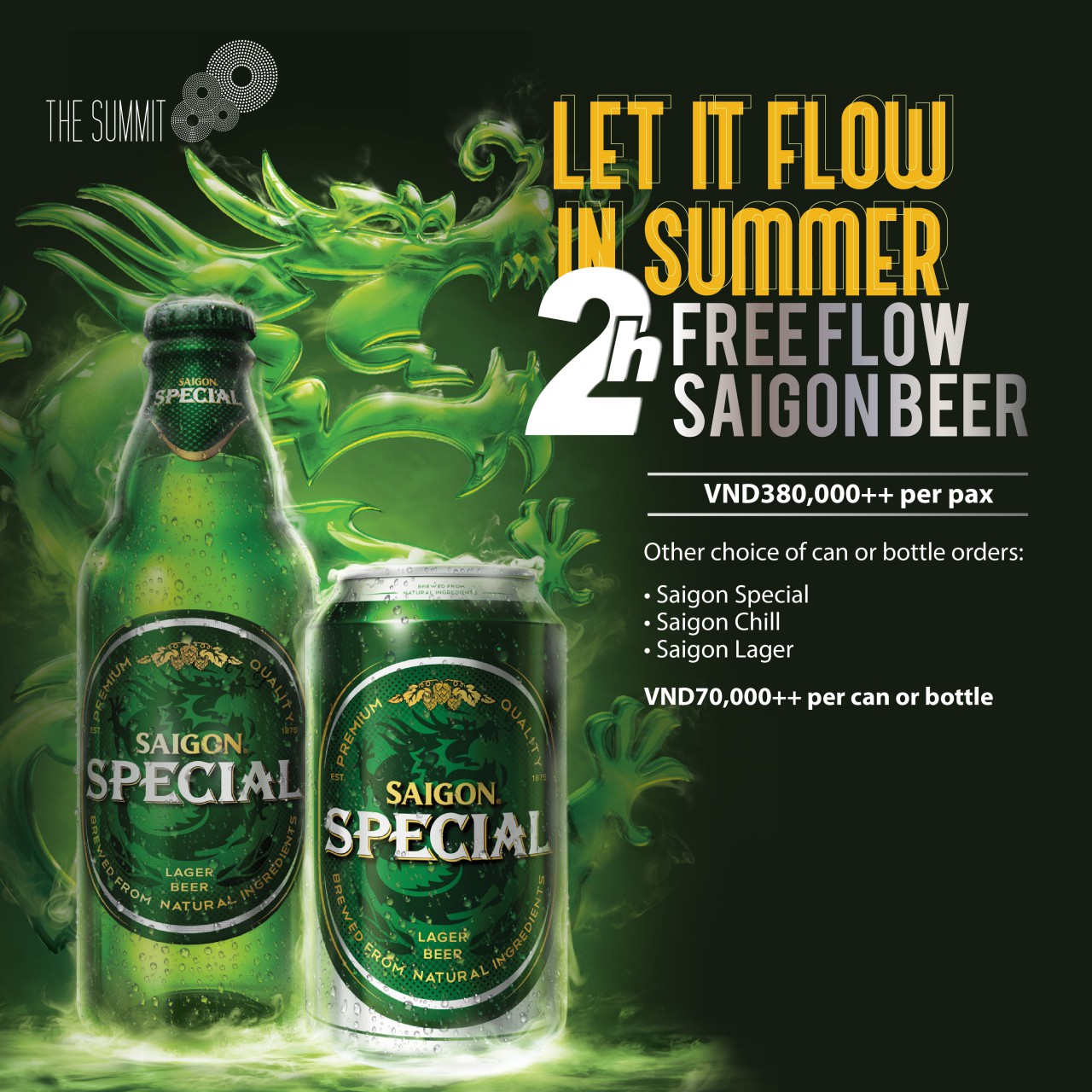 VND380,000++ per pax for 02-hour free flow Saigon beer
VND70,000++ per can or bottle for single orders (Saigon Special beer, Saigon Chill beer, Saigon Lager beer)
Grilled Sher Wagyu Steak
11:00am – 2:00pm | June 2022
Pacifica Restaurant | Lobby, Pan Pacific Hanoi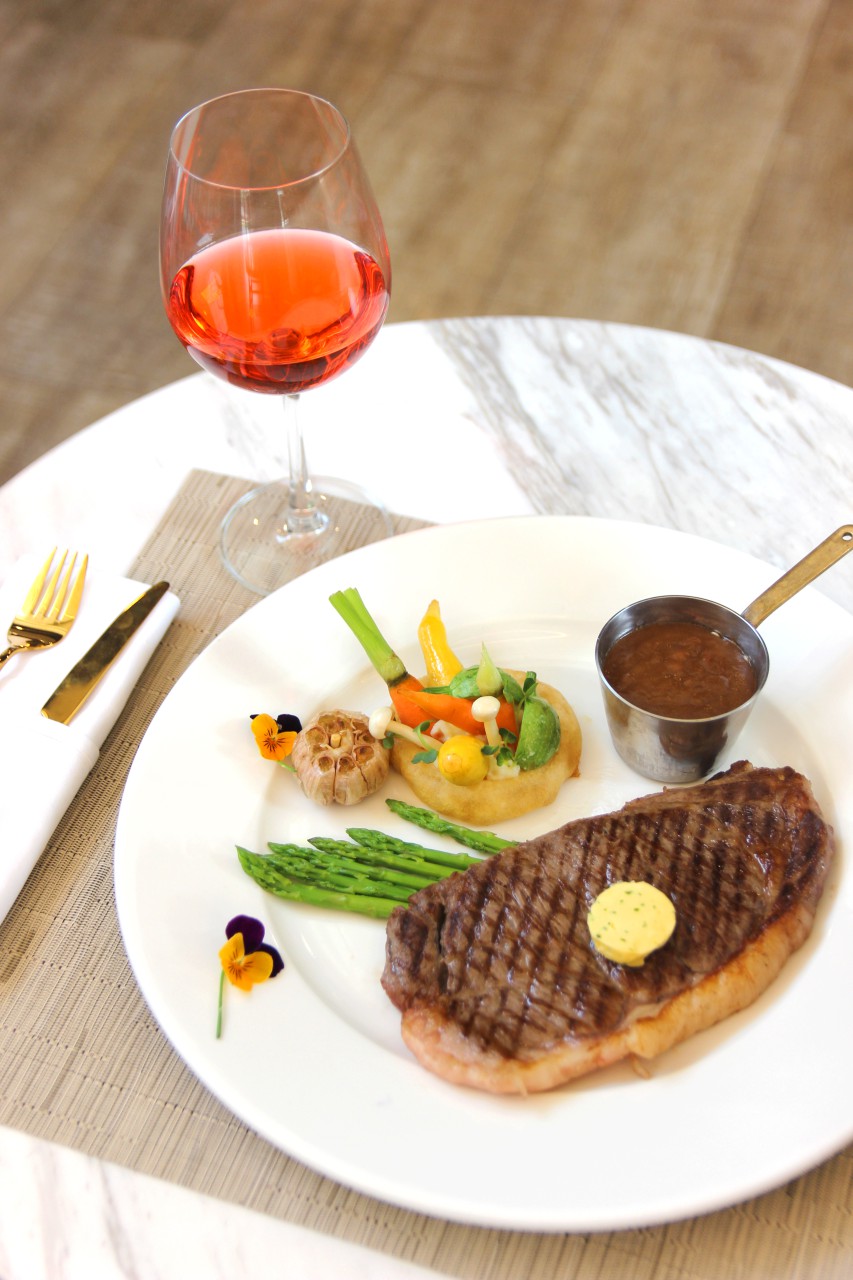 The Waygyu beef is known as the finest hand-selected beef graded at 9+, the Sher Wagyu beef feature a rich, luscious fine marbling texture with umami taste, giving you a luxurious dining experience. Beautifully plated with mashed potatoes, vegetables, and melting butter de Paris, the juicy and tender Wagyu steak is topped off with a grape wine sauce, promising and an unforgettable experience that will impress those who get to feast!
VND2,188,000++/ dish
Pan-seared Japanese Scallop
11:00am – 2:00pm | June 2022
Pacifica Restaurant | Lobby, Pan Pacific Hanoi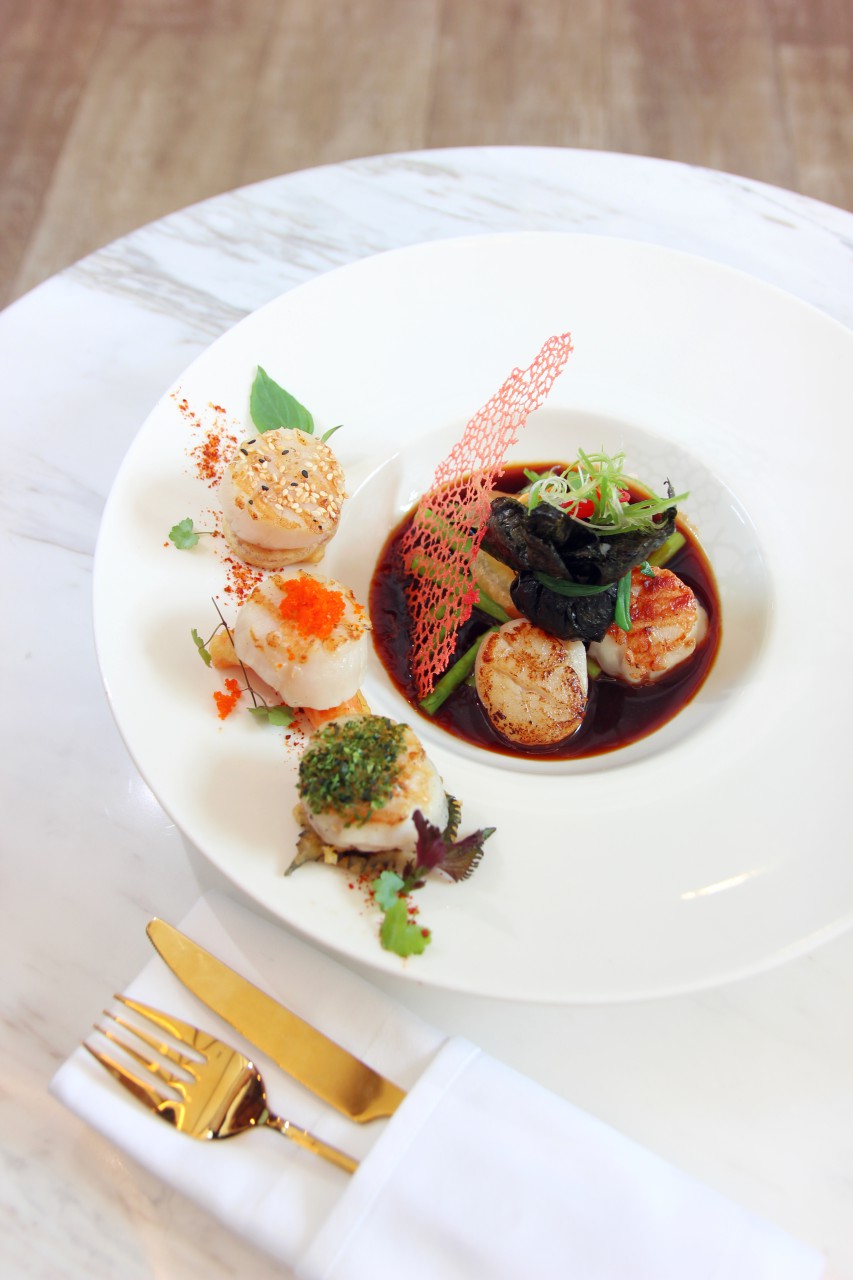 As the most popular Japanese seafood in the world, scallop is known for its high quality and amount of nutritional value. As always, Pacifica Restaurant proudly presents the latest dish of delicately nutritious scallops served with the rich Teriyaki sauce, accompanied by roasted vegetable, tempura and topped of with the seaweed dumpling to create a perfect gastronomy.
VND788,000++/ dish
Baked Lobster
11:00am – 2:00pm | June 2022
Pacifica Restaurant | Lobby, Pan Pacific Hanoi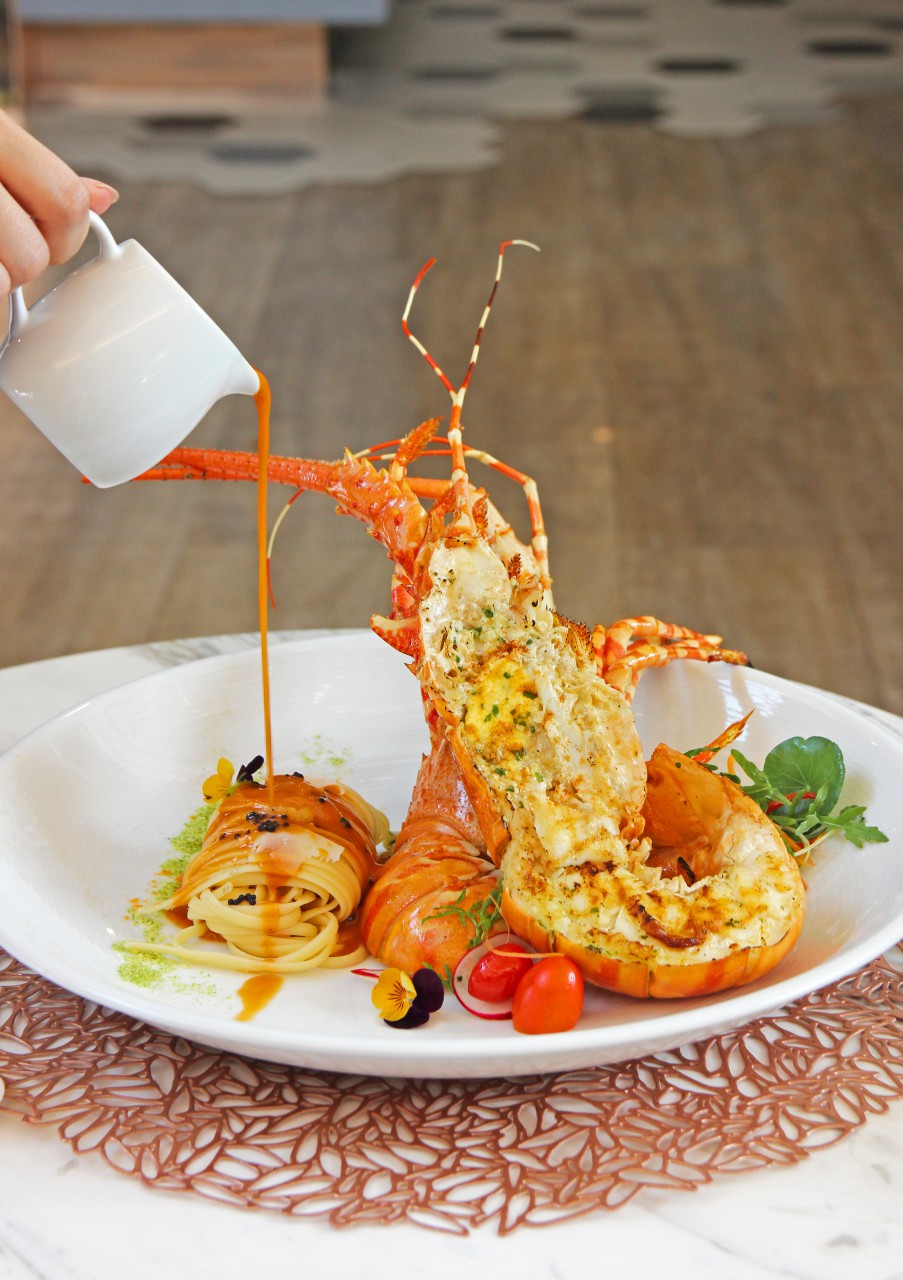 Awakening your senses with its delicacy, lobster provides high amount of nutrition together with a lot of healthy benefits. This month's lobster highlight is served with a selection of appealing side dishes such as pasta and caviar, or roasted vegetable and fresh rocket salad promising to create a symphony of flavour and texture.
VND788,000++/ half baked lobster
VND1,488,000++/ whole baked lobster
For dining enquiries and reservations, speak with us at +84 901 778 318 or email [email protected].
* Prices are subject to VAT and 5% service charge.
About Pan Pacific Hanoi
Situated at the edge of the city centre, Pan Pacific Hanoi provides a harbour of tranquil balance in bustling Hanoi, with 329 fully-furnished rooms and suites presented magnificent views of the poetic West Lake, and an array of recreational facilities furnished with thoughtful touches for your complete relaxation. Especially, Pan Pacific Hanoi is well-known for delectable fusion of Western and Eastern gastronomy in Pacifica Restaurant (All-day dining), Ming Restaurant (Cantonese cuisines), Song Hong Bar and the panoramic rooftop bar The Summit promising the finest dining experience to your stay.
For more information: https://www.panpacific.com/en/hotels-resorts/vietnam/hanoi.html
Facebook: @panpacifichanoi
Instagram: @panpacifichanoi
About Pan Pacific Hotels Group
Pan Pacific Hotels Group is a member of Singapore-listed UOL Group Limited, one of Asia's most established hotel and property companies with an outstanding portfolio of investment and development properties.
Based in Singapore, Pan Pacific Hotels Group owns and/or manages close to 50 hotels, resorts and serviced suites including those under development in 29 cities across Asia, Oceania, North America and Europe.
Voted "Best Regional Hotel Chain" by readers in Asia from 2017 to 2020, Pan Pacific Hotels Group comprises three brands: "Pan Pacific", PARKROYAL COLLECTION, and PARKROYAL.
Sincerity is the hallmark of Pan Pacific Hotels Group. The Group is known to its guests, partners, associates and owners for its sincerity in people and the sense of confidence which alleviates the stresses of today's complex world.