If food provides an insight into a culture when learning about a locality, street food is a colorful picture extending deeper into that culture. And Hanoi street foods bring a vast breadth of culinary experience covering more than two centuries.
By Dương Phạm
Visitors to Hanoi can see countless street vendors running through the alleys and roads, tasked with delivering the enchanting tastes the city.  The skilled street vendors of Hanoi typically have a level of working experience as long as their age.
If you have the opportunity to try the many mustn't-miss dishes when coming to Hanoi, it will certainly take more than a week to experience the wide breadth of cuisine inside this historic city. However, within the framework of the article, we will only introduce the snack that Hanoians still chose to refer to with an extremely cute expression – "afternoon gifts".
Four season sweet soup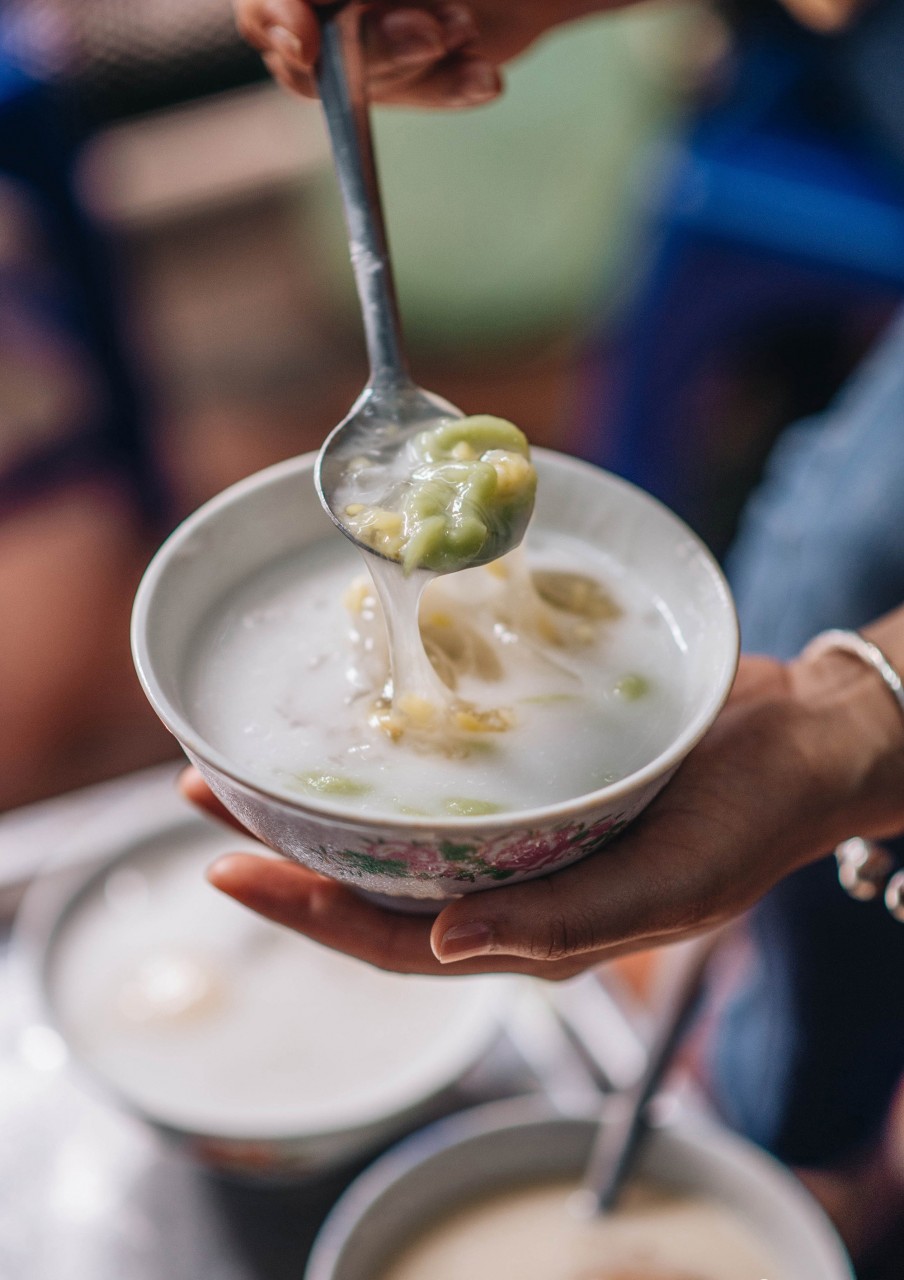 Hanoi is the only city in Vietnam where nature in particular gives four distinct seasons in an annual cycle: spring- summer – autumn – winter. The distinction between the four seasons offers notable variations in gruel that shouldn't be ignored. Regardless of the weather when you visit Hanoi, there will always be a suitable gruel.
Referring to the four seasons gruel, you should not miss the small shop on the busy street of Hang Can. In the summer, visitors come here to experience a cup of sweet lotus seed gruel with long-lasting elegance. In autumn, the honey bee or made from young rice is a dish you shouldn't miss. In winter, visitors have the opportunity to enjoy a bowl of Chí scented with black sesame and dry tangerine peel. In spring, the owner will add some black beans and green beans to the menu to help customers recall their Hanoian folk memories.
Salad fruits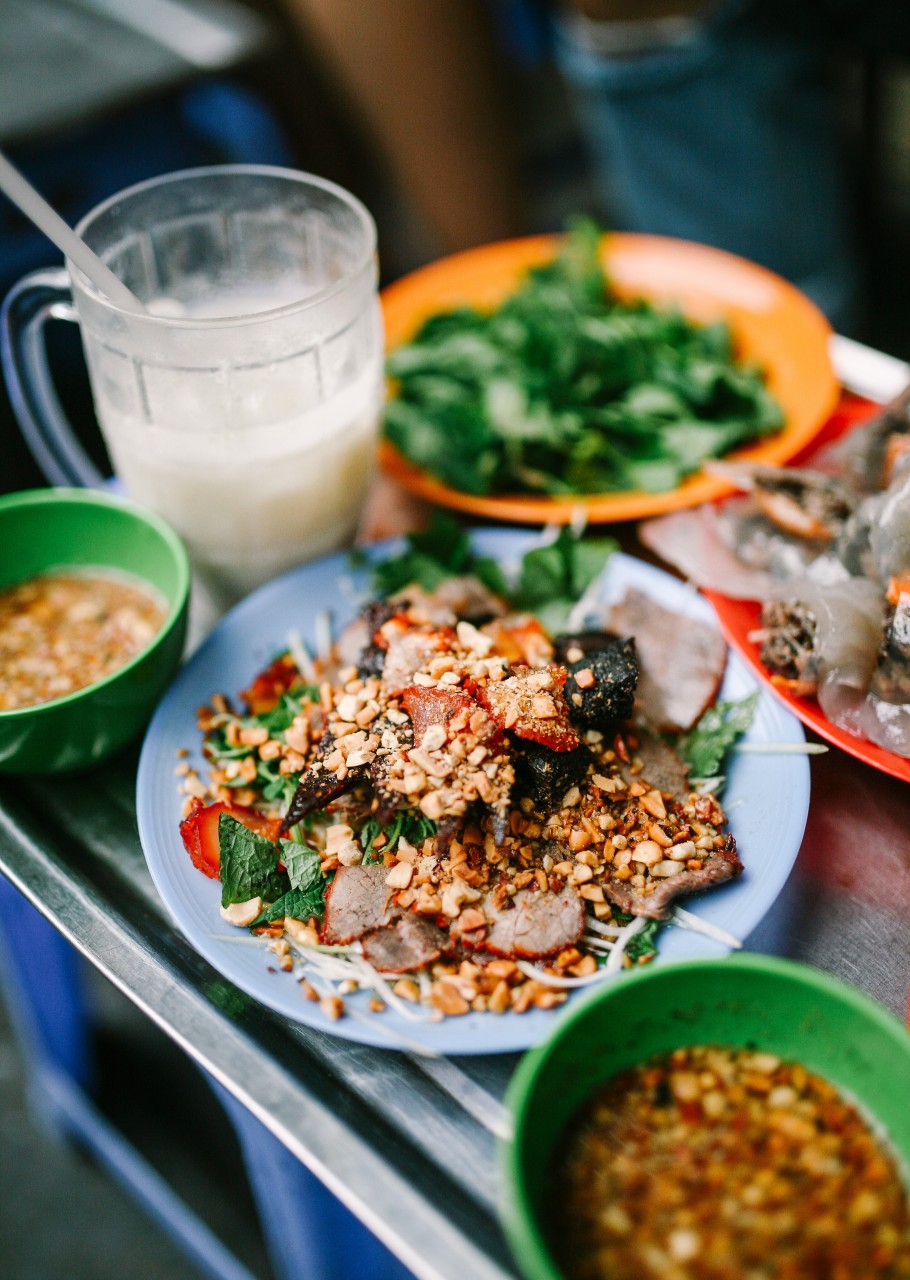 Healthy salad fruits are offered to stimulate the taste of the consumer. A plate of fruit salad is a delicate blend of papaya, spinach, carrots, baked sweet beef, and some pieces of beef tendon, mixed with a few slices of coriander. When coming to Hanoi, visitors can find this interesting dish on the streets bordering Hoan Kiem Lake – next to the famous historical Ngoc Son Temple.
Fried Shrimp Dumpling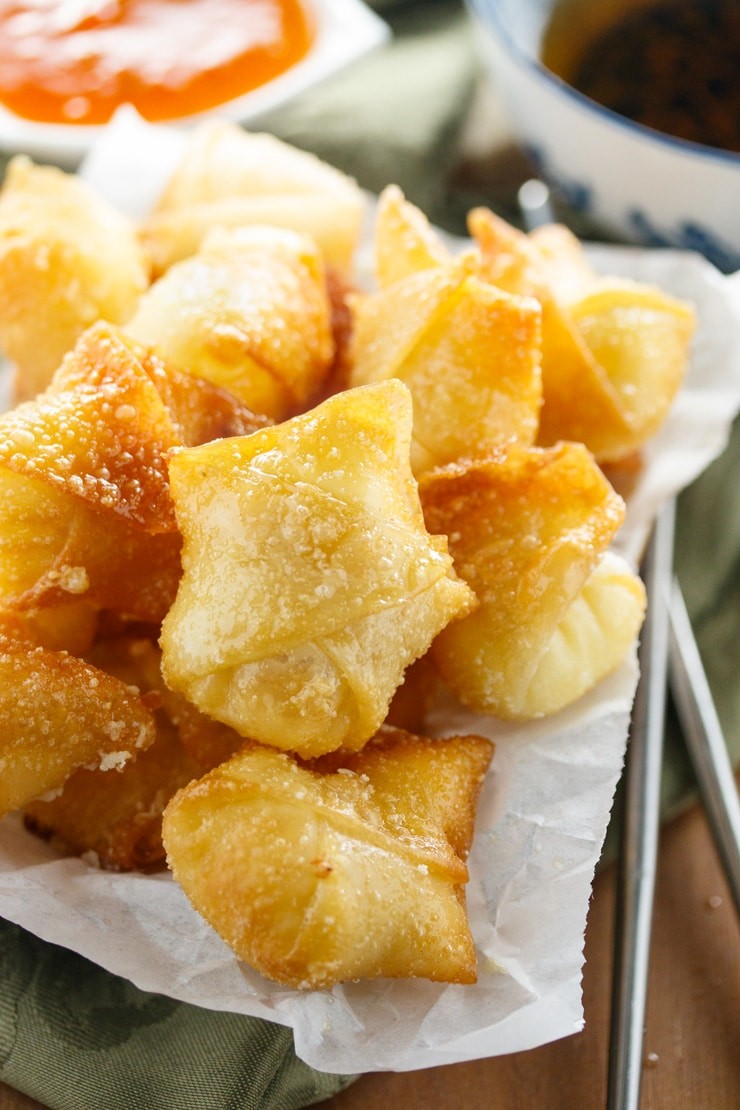 Walking on the street known for the famous garment materials of Hang Bo, visitors will encounter a small eatery where there are no billboards and no desk chairs.  There are, however many diners waiting to be served. It offers non-Vietnamese food, is extremely attractive and has been opened for eating for two decades — serving Fried Shrimp Dumpling.
The owner will prepare a plate of sautéed herbs and a bowl of sweet and sour sauce with some sliced green papaya. The dish is delivered hot and crispy so you can enjoy it in the cold weather. It heightens the senses of the patron while they sip this delightful dish.
 (To be continued)