INK 360, located on the 19th floor of Sky Tower and inside the InterContinental Phu Quoc Long Beach, is Phu Quoc's highest sky bar and the most popular destination for party goers.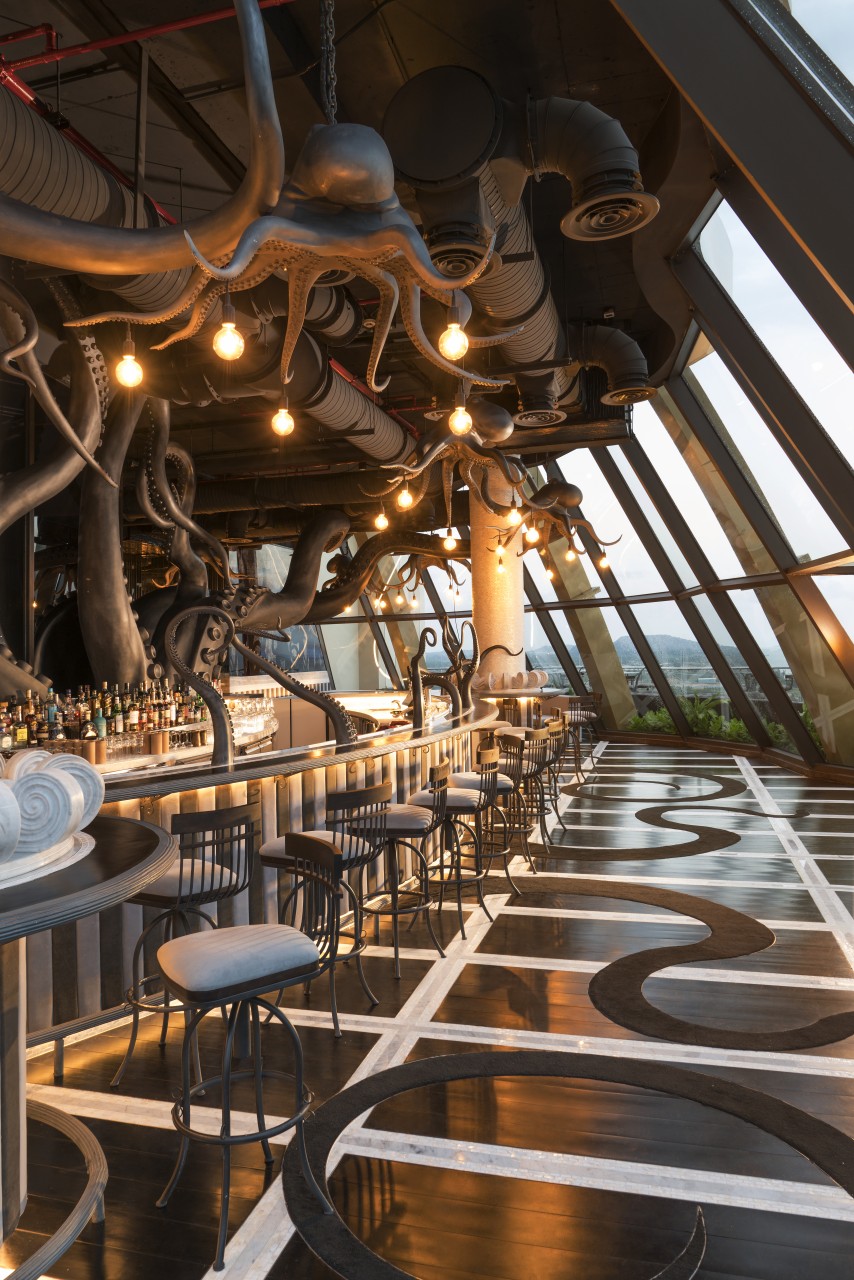 Inspired by the enormous "Kraken" octopus, INK 360 was designed by the famous Australian architect Ashley Sutton – creator of many unique bars in Asia. Decoration pieces from floor rugs, door knobs to furniture appear like tiny octopuses, while the bar area is an impressive collection of gigantic tentacles intertwined with each other and reaching out to the bar's atmosphere.  The whole ambience of INK 360 delivers a feeling of mystery and fascination of the ocean.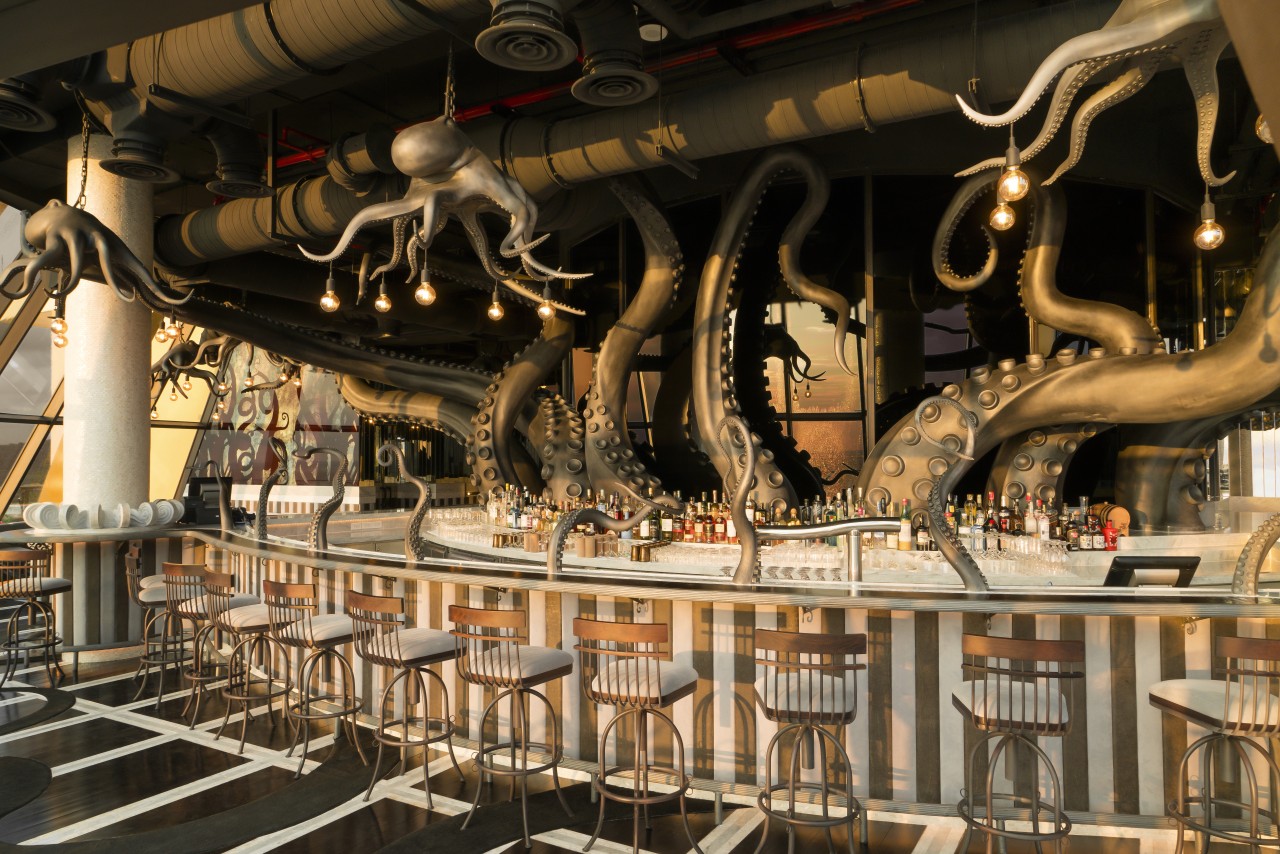 One of the most outstanding features of INK 360 is the cocktail menu, developed by Italian bartender Giuseppe Carneli. Carneli has brought local flavors into some of the best sellers' cocktails, using ingredients such as Phu Quoc pepper and forest honey.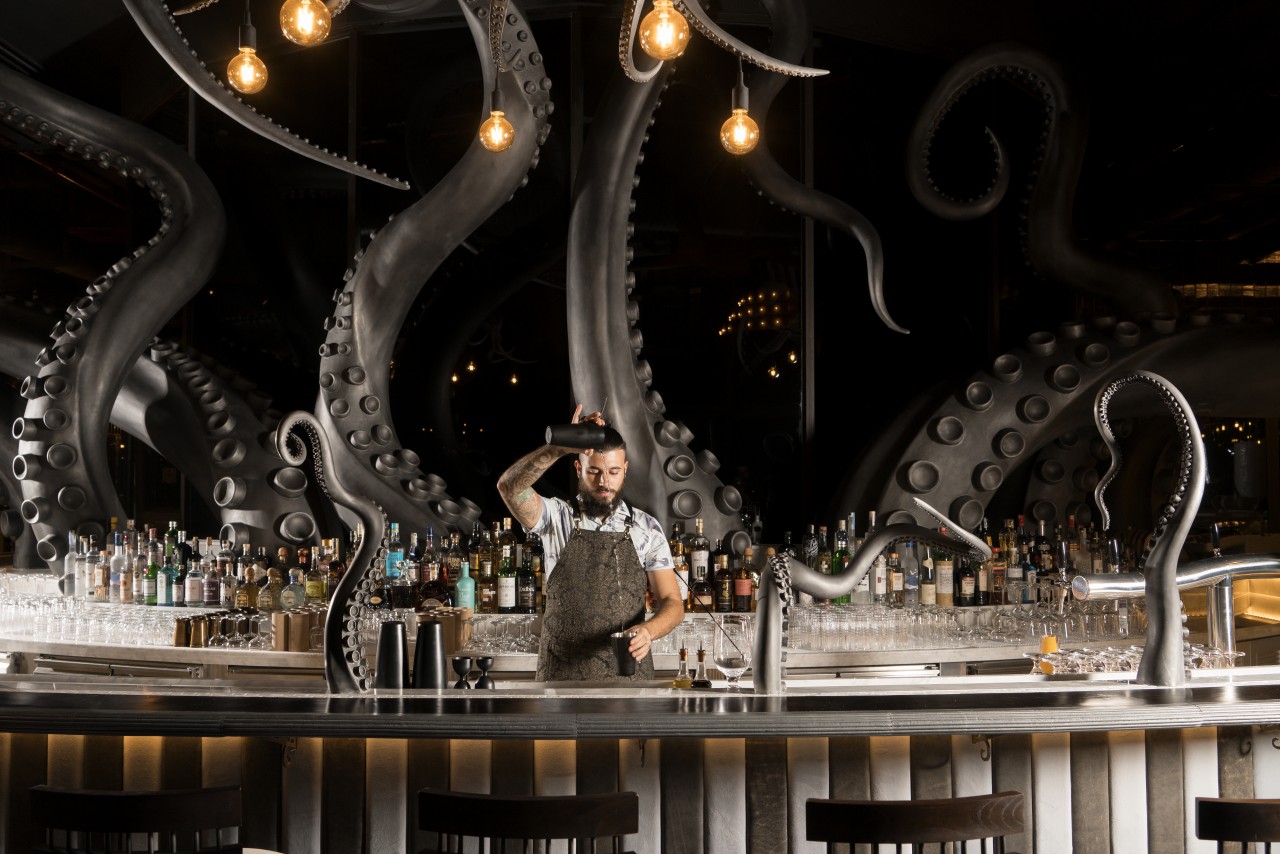 Proud as the highest sky bar in Phu Quoc, INK 360 offers an unparalleled view over the ocean. Nothing is better than a great conversation with your close friends, in the cool ocean breeze, along with a delicious cocktail and the magnificent scenery of a golden sunset.