IHG expands premium collection pipeline with more than 75 new hotels across city, airport and resort destinations.
Crowne Plaza Hotels & Resorts, one of the world's largest and best known upscale brands and part of IHG Hotels & Resorts' premium collection, is continuing its rapid growth across Asia Pacific.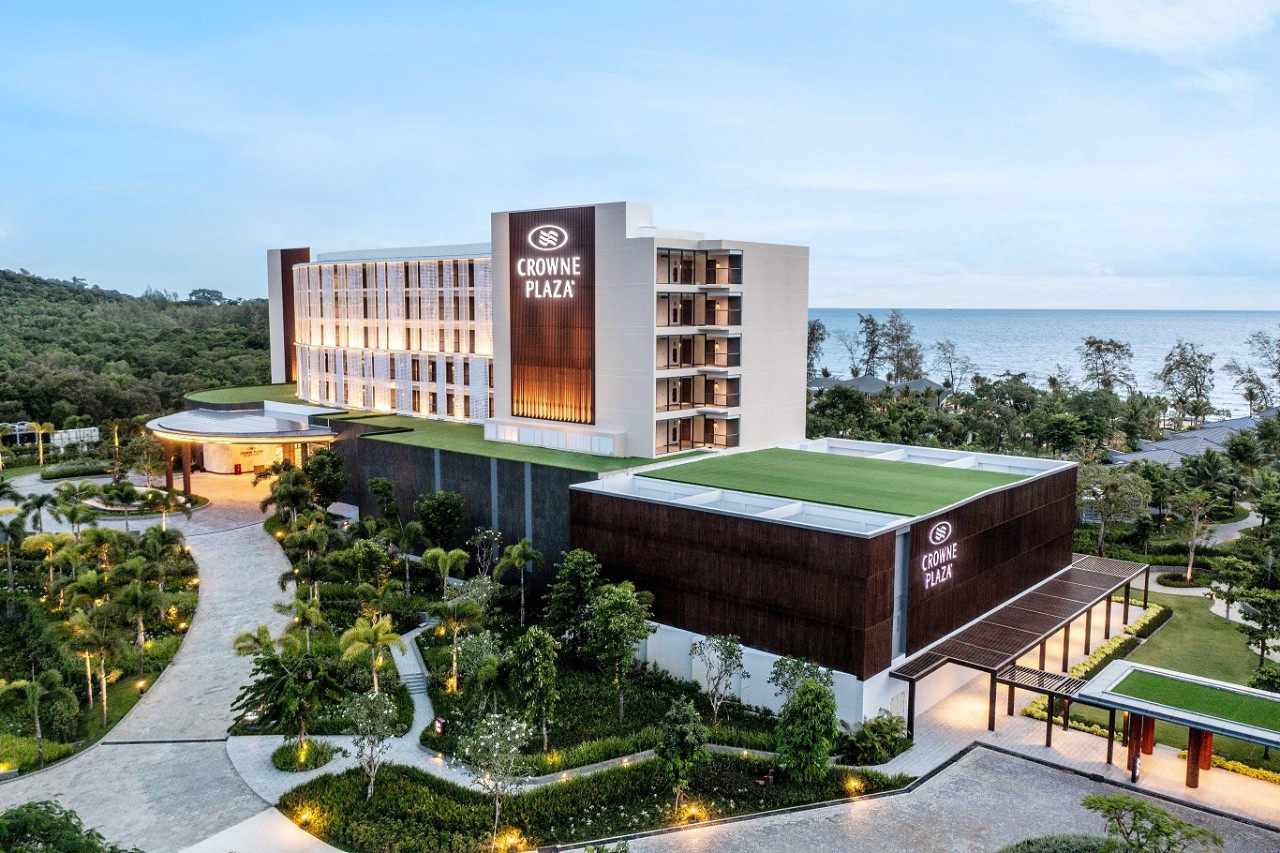 More than 75 hotels are now in IHG's quickly expanding pipeline in the region, featuring newly opened Crowne Plaza Phu Quoc Starbay and much-anticipated openings including Crowne Plaza Vinh Yen City Centre in Vietnam, Thailand's Crowne Plaza Bangkok Grand Sukhumvit, and Crowne Plaza Melbourne Carlton in Australia.
In Vietnam, highly anticipated openings include Crowne Plaza Vinh Yen City Centre which will open in 2022 and ideally located to welcome business travellers to one of the largest industrial provinces in Vietnam, as well as Crowne Plaza Danang Ba Na Hills which will be part of the phase two development plans for Ba Na Hills Entertainment Complex. Both properties will add to the existing portfolio of Crowne Plaza Danang and Crowne Plaza Phu Quoc Starbay in Vietnam.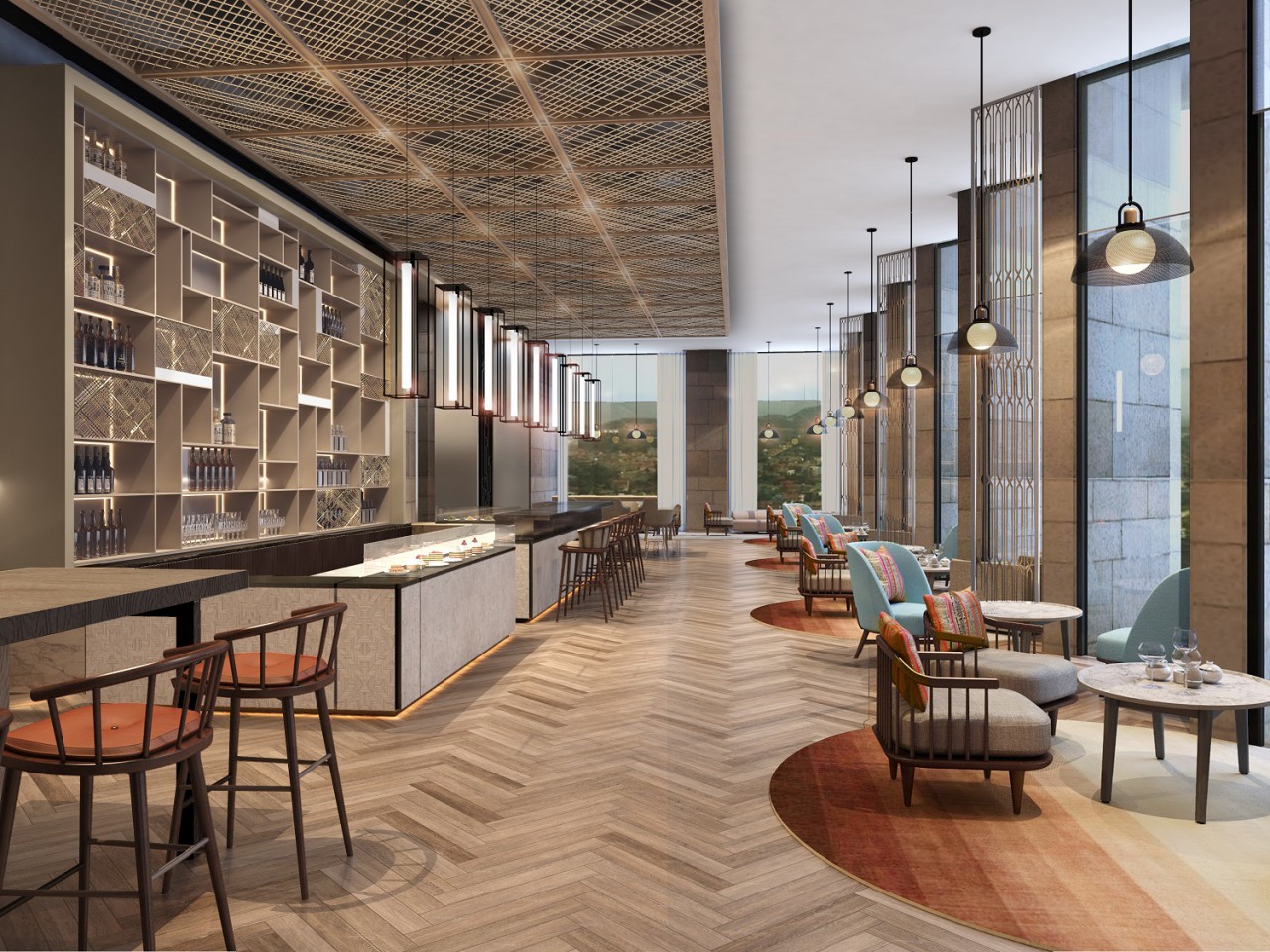 These follow the recent openings of Crowne Plaza Shanghai Hongqiao, the 100th property for the brand in China and the market's leading upscale brand and four Crowne Plaza openings in Australia including two in Sydney along the Darling Harbour and in Burwood, as well as in Adelaide and Tasmania. IHG's renowned portfolio already includes Crowne Plaza Changi Airport – six-time winner of the Skytrax World's Best Airport Hotel award, the elegant Crowne Plaza Paris – Republique, and Crowne Plaza Hamburg.
The Crowne Plaza brand continues to expand across Asia Pacific where it has quickly become the ideal choice of the modern business traveller through a purposeful design that offers flexible spaces to work, meet and relax, while satisfying and inspiring the needs of its guests both personally and professionally.
Serena Lim, Vice President, Development, South East Asia and Korea, IHG said: "Our desire to reconnect in person will continue to increase as we come through the recovery, and travellers everywhere will seek to rebuild their work and personal relationships by taking trips and being with one another again. Blending business and leisure is at the heart of Crowne Plaza's ethos and I'm delighted to see the continued growth of the brand across Asia Pacific with more than 75 properties in the pipeline.
"Crowne Plaza is renowned throughout the world as the perfect brand for balancing work and life. It's fantastic that it's now growing rapidly in Asia Pacific, where we're seeing wide-ranging interest from owners seeking a brand that meets the needs of the modern business traveller. The forthcoming Crowne Plaza properties in Vietnam, Thailand and Australia – as well as our intention to introduce the brand in countries such as Malaysia in Kuala Lumpur and Kota Kinabalu – shows its all-round appeal in city, industrial and resort locations.
"Whether guests are looking to work, relax or do a little bit of both, Crowne Plaza is the perfect choice with stunning properties, stylish, modern and comfortable rooms, and agile, creative and comfortable meeting spaces."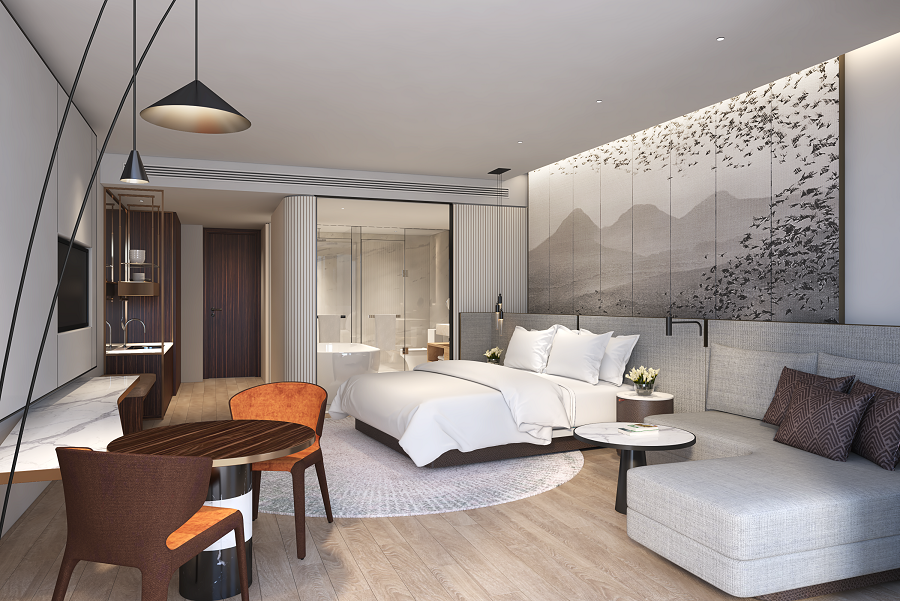 Crowne Plaza Phu Quoc Starbay introduced the brand's signature 'Plaza Workspace' in South East Asia and the Crowne Plaza Vinh Yen City Centre will also offer the concept with flexible and agile working spaces. Its 'Plaza Workspace' is designed to help guests find a balance between work and leisure, and easily switch between them during their stay.
The highly-trained hotel teams at all Crowne Plaza hotels follow the brand's distinguished 'Dare to Connect' service style, which ensures they anticipate the needs of guests and provide informed recommendations that help them make the most of their free time.
With nearly five million square feet of meeting space around the world, Crowne Plaza is renowned for providing everything required – and more – for a successful meeting. Big or small, it will offer the right space for any type of event, from flexible studio spaces to large ballrooms and beautiful outdoor spaces.
Backed by IHG Clean Promise and enhanced Meet with Confidence programme, the teams at all Crowne Plaza hotels prioritise guest safety and wellbeing, while providing flexible, creative solutions to meet all meeting and event needs.
Globally, there are more than 400 open Crowne Plaza hotels, and over 90 in the pipeline. Across Asia Pacific, there are more than 160 open Crowne Plaza hotels, and over 75 in the pipeline.
Look out for these newly opened and forthcoming Crowne Plaza properties in Asia Pacific: 
Crowne Plaza Phu Quoc Starbay – Featuring 308 stylish rooms, suites and villas, the premium beach resort located in Phu Quoc, a UNESCO World Biosphere Reserve opened in December 2021. It introduces the brand's new look in Vietnam through a series of design innovations and represent a new era of Crowne Plaza globally.
Crowne Plaza Melbourne Carlton – Set to open in 2022, the second Crowne Plaza hotel in Melbourne features 107 rooms and overlooks Lincoln Square, within walking distance of Queen Victoria market.
Crowne Plaza Vinh Yen City Centre – Opening in 2022, the 170-room hotel located in the capital of Vinh Phuc Province, Vinh Yen, will be the first upscale international hotel in the city. It will be ideally located for business travellers visiting the industrial province, and close to must-visit destinations such as Tam Dao National Park.
Crowne Plaza Bangkok Grand Sukhumvit – Following an extensive refurbishment, the rebranded hotel with 514 rooms will be the largest Crowne Plaza hotel in Thailand and a flagship of the brand, reopening in 2022.
Crowne Plaza Kota Kinabalu Waterfront – Opening in 2023, this 367-room hotel will be part of a mixed-use development at a prime waterfront location, marking the official debut of the Crowne Plaza brand in Malaysia.
Crowne Plaza Kuala Lumpur City Centre – Within walking distance of the renowned Petronas Twin Towers, the 318-room hotel, which will open in 2023, is close to the city's central business district and offers guests access to a fully-equipped business centre and versatile meeting spaces.
Crowne Plaza Bangkok Rama 9 – Opening in 2025, the hotel will be located in a mixed-used development, Siamese Rama 9, which will feature high end apartments, office space and a mall. It will offer the 'Plaza Workspace', an inspiring and comfortable space for guests to work, meet and socialise with friends.
Crowne Plaza Danang Ba Na Hills – Opening in 2026, the 602-room hotel will be built as part of the ongoing development for Ba Na Hills Entertainment Complex. The phase two expansion plan will include two other IHG-managed hotels Holiday Inn Resort Danang Ba Na Hills and voco Danang Ba Na Hills, and new facilities including an amphitheatre and retail podium to maintain its accolade as a top tourist attraction in Vietnam.
# # #
Media assets:
About Crowne Plaza Hotels & Resorts:
Crowne Plaza deeply understands 'Work/Life Blend' and is perfectly placed to meet the needs of today's modern business traveller. Business travel isn't just about business – it's about balancing work and life to feel both successful and fulfilled. As one of world's largest premium hotel brands with locations in city, airport, leisure and suburban destinations, Crowne Plaza hotels are everywhere the modern business traveller wants to stay for business, bleisure, and even leisure. For more information, visit www.crowneplaza.com, and connect with us on Facebook, Twitter, and Instagram 
About IHG Hotels & Resorts:
IHG Hotels & Resorts [LON:IHG, NYSE:IHG (ADRs)] is a global hospitality company, with a purpose to provide True Hospitality for Good.
With a family of 17 hotel brands and IHG Rewards, one of the world's largest hotel loyalty programmes, IHG has over 6,000 open hotels in more than 100 countries, and a further 1,800 in the development pipeline.
InterContinental Hotels Group PLC is the Group's holding company and is incorporated and registered in England and Wales. Approximately 325,000 people work across IHG's hotels and corporate offices globally.
Visit us online for more about our hotels and reservations and IHG Rewards. For our latest news, visit our Newsroom and follow us on LinkedIn, Facebook and Twitter.