Full of magnificent colors, autumn can be refreshing after a long, hot summer! Booking.com shares a selection of Vietnam's five destinations to discover the fabulous fall. From spectacular mountain escapes in the highlands of Ha Giang to Da Lat, to the capital city Hanoi and all the way to the sunny island of Phu Quoc, simply choose amongst your favorite accommodations on Booking.com. Take a long walk and enjoy the color of autumn before the winter chill sets in.
Hanoi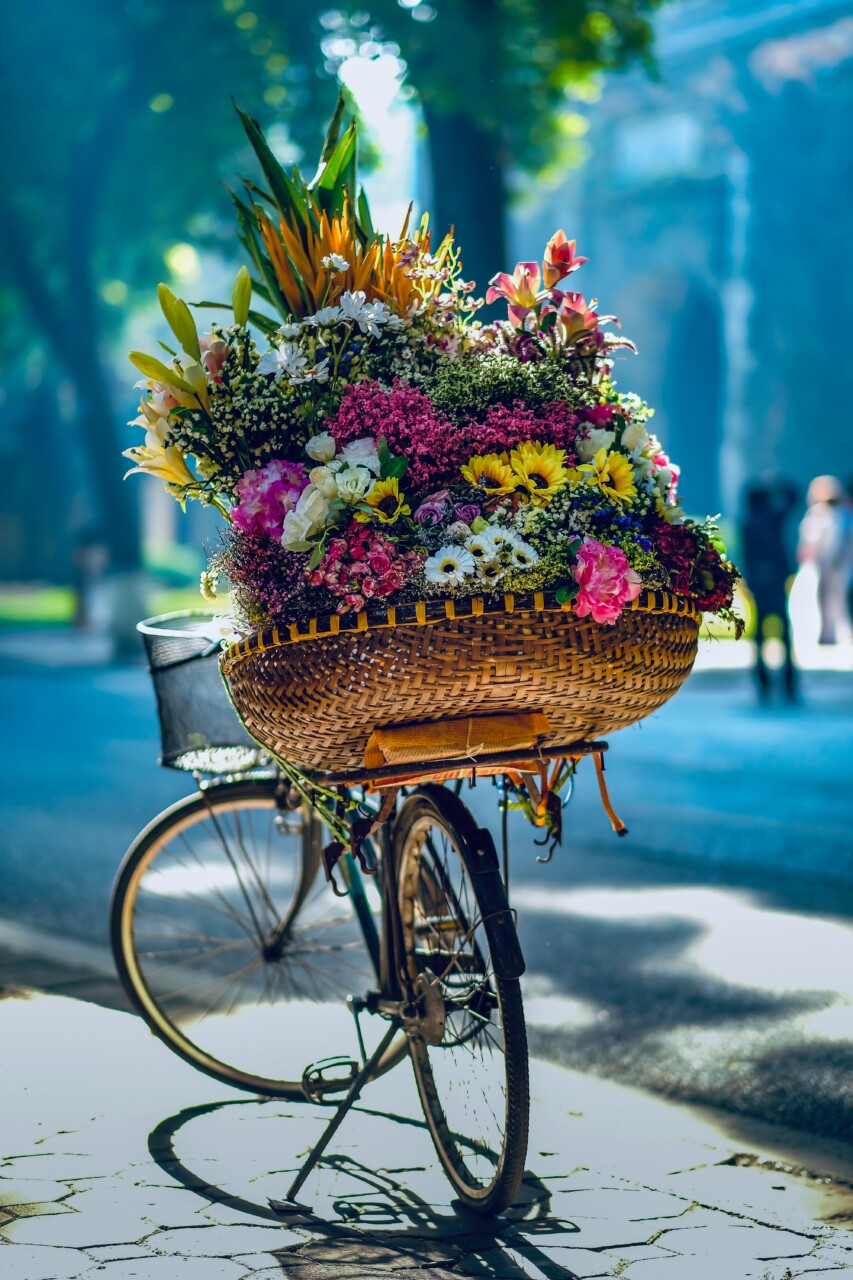 Travelers in Hanoi are in for a treat during autumn! The city transforms into a magical wonderland with the most enchanting and delightful atmosphere imaginable. From the crisp and fresh air to the aromatic milk blossoms, you'll be surrounded by enchanting scents that you won't forget.
Take a stroll along the streets surrounding West Lake, like Phan Dinh Phung, Quan Thanh, and Quang Trung, and you'll be mesmerized by the beauty of the milk blossom. If you're feeling adventurous, navigate through the maze of alleyways in the Old Quarter to discover local autumn delicacies like green rice flakes and ragworm fritters. For a more relaxing experience, find an open-air café and enjoy a cup of Vietnamese egg coffee while enjoying the cool autumn breeze.
| | |
| --- | --- |
| | |
Where to stay: Located just a 2-minute stroll to Hoan Kiem Lake, May De Ville Luxury Hotel & Spa offers contemporary yet cozy rooms in the heart of the capital. Overlooking the charming Old Quarter, the hotel features an on-site restaurant and bar. Guests can relax in the hot tub or sauna room, or enjoy massage service. Ngoc Son Temple is a 5-minute walk from the hotel, while St. Joseph Cathedral can be reached within a 10-minute walk. Le Réveil Restaurant serves a delicious spread of authentic Vietnamese specialties, Asian delights as well as European favorites.
Lan Ha Bay
Nestled in the south of East Bay and Cat Ba Island, the hidden gem of Lan Ha Bay awaits to be explored by adventurous travelers. Spanning over 7,000 hectares, this breathtaking area boasts around 400 small islands with unique and enchanting shapes. What sets Lan Ha Bay apart from Ha Long is that all its islands are lush with verdant forests, except for one tiny islet.
Despite being an off location, Lan Ha Bay is considered one of Vietnam's most stunning bays, offering a refreshing boat ride to soak in the magnificent scenery when the weather is just right, with a pleasant temperature and a cool ocean breeze. For those seeking to escape the hustle and bustle of typical tourist spots or who have already explored Halong Bay, Lan Ha Bay is an excellent option to discover and immerse yourself in the beauty of Vietnam's natural wonders.
Where to stay: Located in Cat Ba, Lan Ha Floating Homestay offers visitors spectacular sea views, a garden, a terrace, a bar and a private beach area. The property is close to popular attractions such as Monkey Island Beach and Ben Beo Harbor. This property is highly rated for couple vacations by users on Booking.com.
Ha Giang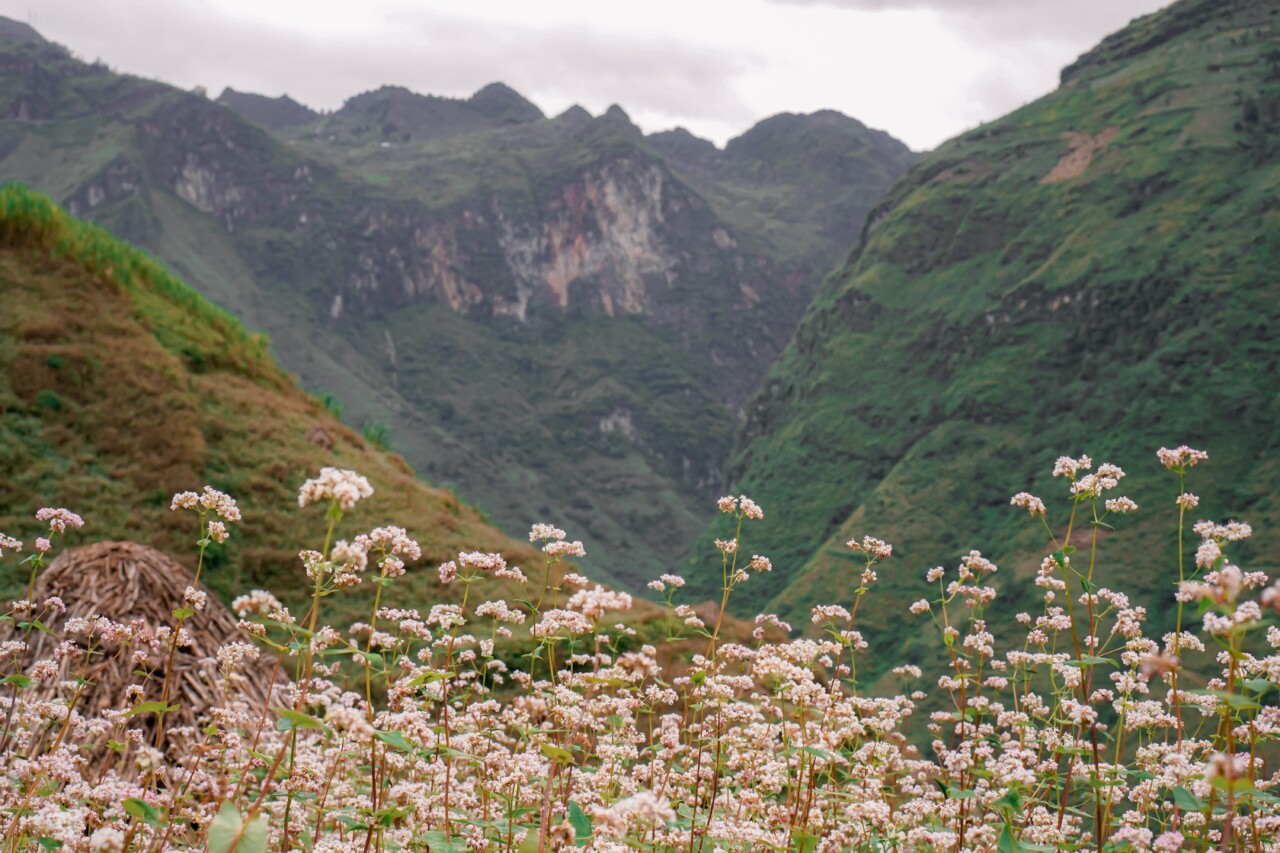 During the months of October and November, the Dong Van Karst plateau is adorned with beautiful fields of tam giac mach (buckwheat) flowers in shades of white and pastel pink. Many visitors come on motorbikes through mountain passes to witness this breathtaking sight.
Buckwheat is a crucial grain for the locals, and it's usually planted after the summer-fall rice crop each year. The buckwheat flowers are in full bloom all over the mountain slopes of Dong Van District. Therefore, during your autumn journey, you can enjoy the beautiful and vibrant colors and relish the taste of spicy buckwheat wine or soft buckwheat cake.
Where to stay: Panhou Retreat, located in Hoang Su Phi, Ha Giang, offers bungalows surrounded by ponds and gardens. The property is nestled within the mountain jungles and running rivers of Ha Giang, surrounded by  several ethnic minorities of Vietnam. Visitors can register for a trekking tour with a local guide, join a cooking workshop or enjoy traditional massage and baths at the retreat for a complete relaxing experience.
Da Lat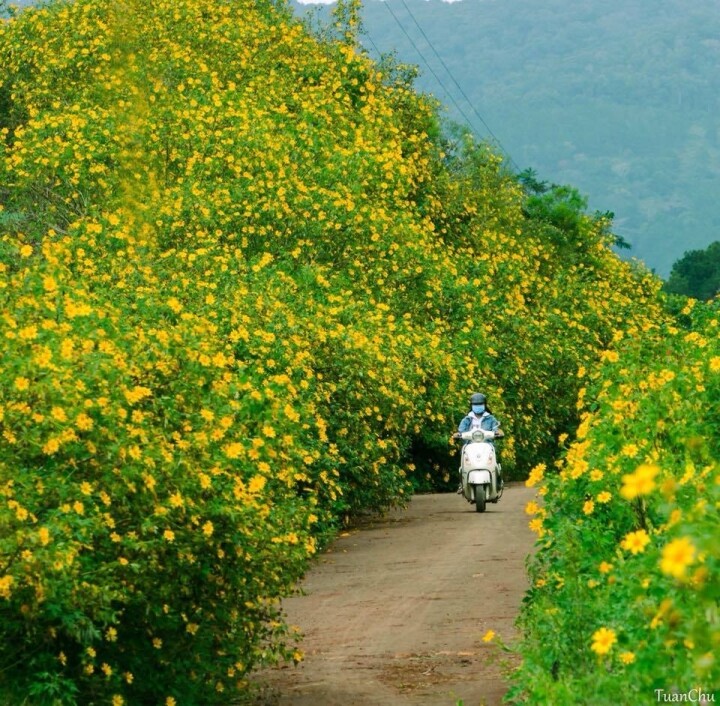 Autumn weather in Da Lat, Southern Vietnam, is ideal for travelers to visit and fall in love with this mountain town. Da Lat is adorned with wild sunflowers that bloom in various areas as it enters September.
As travelers make their way from the Bao Loc mountain pass to Da Lat, they can witness the vast mountains covered in wild sunflowers that mix with the greenery of pine trees. These beautiful flowers can also be seen in other parts of the countryside, such as Lien Khuong, Trai Mat-Cau Dat, D'ran – Da Lat, and Chu Dang Ya Commune in Gia Lai Province, where evidence of a century-old extinct volcano can still be found.
Da Lat, often referred to as 'Little Paris', 'city of eternal spring', 'city of flowers', and 'city of love', is a popular romantic destination for honeymoon couples. Additionally, it provides a cool and comfortable escape from the heat in a typically warm country.
Where to stay: Dalat Edensee Lake Resort & Spa is 10 km away from downtown Dalat and 30 km from Dalat Airport. The resort is nestled in "Vietnam Black Forest", surrounded by Tuyen Lam lake that offers magnificent views stretching across forests and lakes with tranquility and peaceful vibe. Travelers can also enjoy many outdoor activities such as kayaking, tennis and golf.
Phu Quoc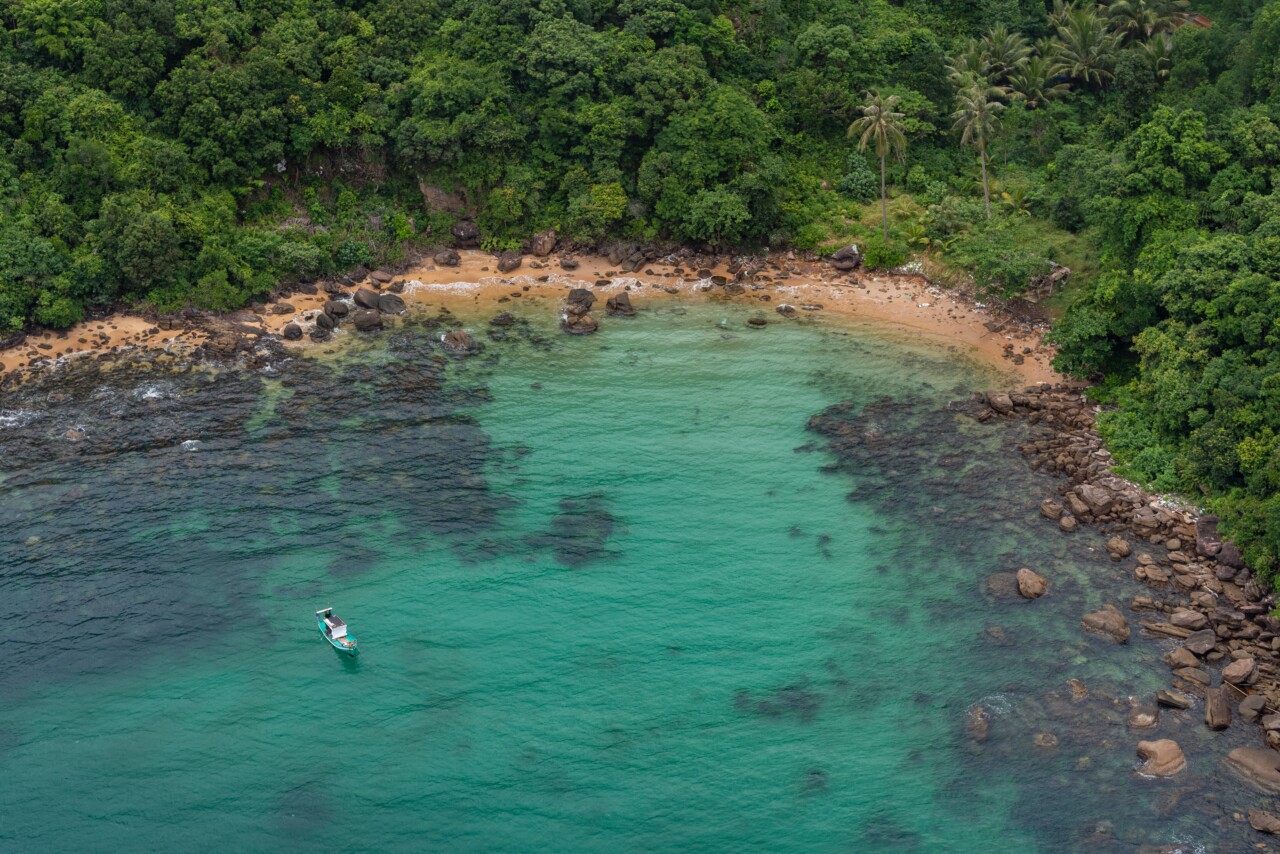 Phu Quoc, Vietnam's largest island, boasts pristine white-sand beaches and charming fishing villages. October – November is a perfect time to explore Phu Quoc and enjoy its natural beauty.
The island offers a range of activities, from swimming in the crystal clear blue waters and taking long walks on the sandy beaches to cycling, kayaking, and scuba diving among the stunning coral reefs. Visitors can stay in traditional huts with the locals or luxurious five-star hotels with breathtaking views of the islands.
Where to stay: Facing the crystal clear beachfront, Ocean Bay Phu Quoc Resort and Spa offers 5-star accommodations in Phú Quốc and features an outdoor swimming pool, fitness center and garden. This travel sustainable property on Booking.com provides a 24-hour front desk, airport transportation, room service and other facilities to accommodate visitors' needs. Famous attractions near Ocean Bay Phu Quoc Resort and Spa include Ong Lang Beach and Sung Hung Pagoda. Phu Quoc International Airport is also only 8.7 miles from the accommodation.