The River Thu Thiem announces an exclusive year-end program reserved especially for its limited collection of one-bedroom apartments. Buyers will receive several attractive benefits, including special pricing, a flexible payment schedule, and a custom interior design package. The project's mock-up apartments are available on-site for interested parties to get the full experience.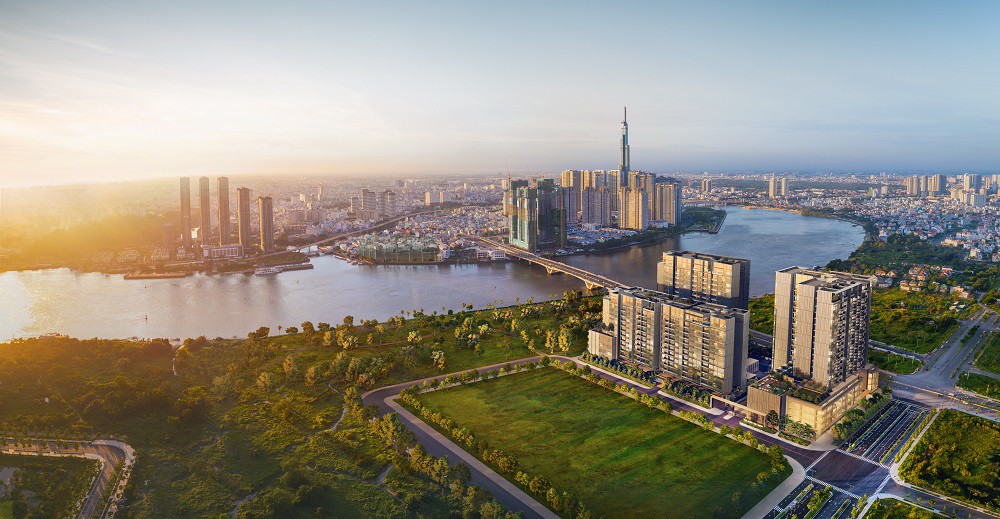 Developed by City Garden Thu Thiem, a subsidiary of Refico—the reputable real estate developer responsible for City Garden, Sanctuary Ho Tram, and The Nexus—The River Thu Thiem first launched in early 2020. In the last two years, the project has received major attention for its many outstanding features—a prime riverside location, impressive architectural design, and strong growth potential, to name a few.
The River Thu Thiem's equity growth potential is closely tied to that of Thu Thiem Ward, Ho Chi Minh City's new central business district and cultural hub of arts, entertainment, and leisure. With wide boulevards, five bridges, a complete infrastructure system, and future metro stations, the new ward is well connected to key areas of the city. Further, the project boasts direct access to 100 metres of waterfront with a beautifully landscaped parkland, elevating the standard of riverfront living while putting the project on par with those in the world's most prominent cities.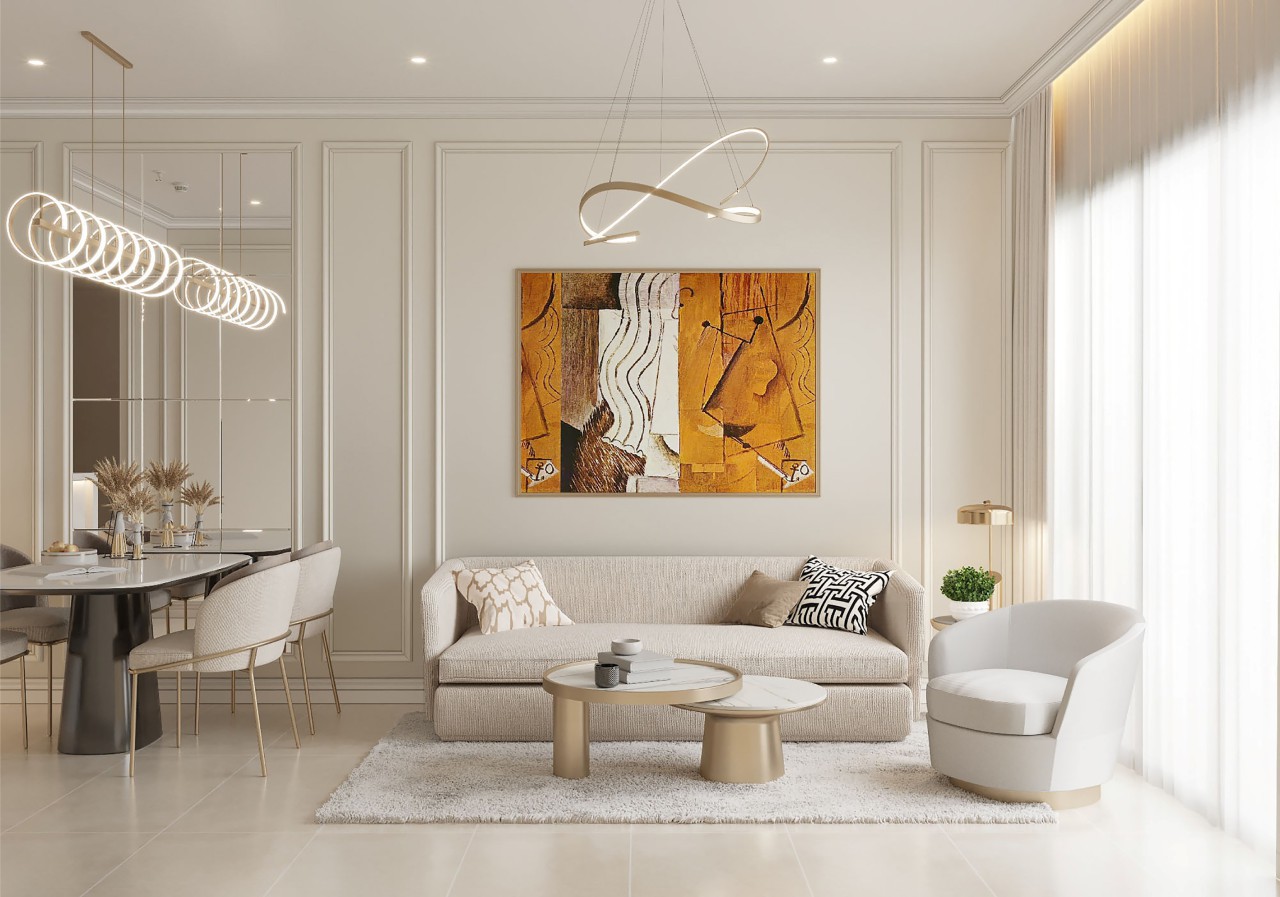 Meticulously catering to residents' needs for a true 'Live-Work-Play' environment, The River Thu Thiem has several international standard internal facilities and external conveniences that make the location an ideal home for elite citizens.
According to a recent CBRE report, homebuyers are much more interested in their health and wellbeing in the wake of the pandemic. Living spaces that are in harmony with nature are preferred, and convenience is critical. Also, ready-to-move-in apartments are seeing an uptick in interest among homebuyers and investors. To meet this growing demand, The River Thu Thiem introduced a limited set of fully-furnished, ready-to-move-in one-bedroom apartments. Beautifully appointed in different design styles, buyers have a choice of modern and vibrant or luxurious and elegant.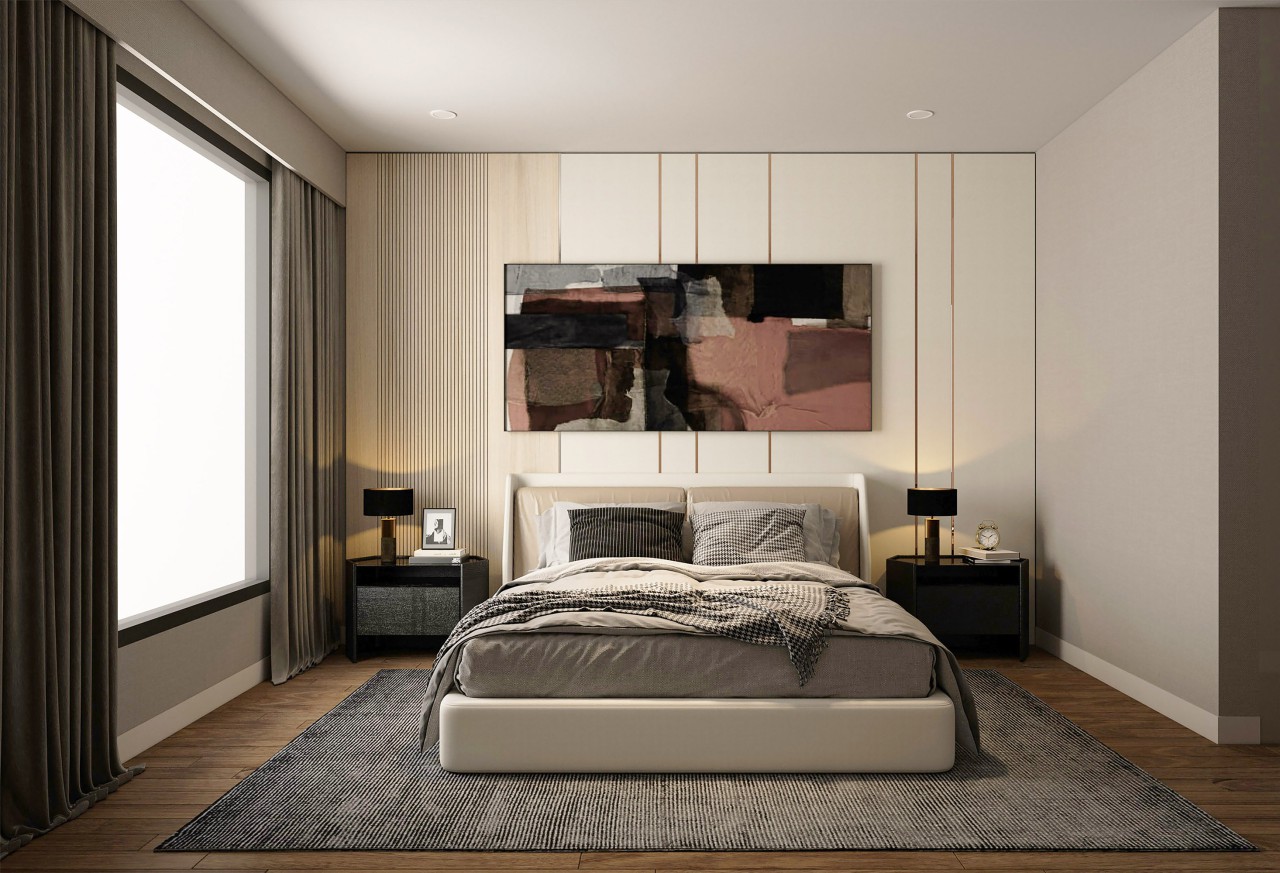 Mr. William Towne Baker, General Director of City Garden Thu Thiem shared, "The project is approaching completion and coming to the handover stage. Having been off the market for so long, and given the incredible sales success originally, this is a golden time for investors to take advantage of the few remaining apartments. The unique strengths of the project have been well established and appreciated by the market, and savvy investors will not pass up this rare opportunity."
"With the ideal price, preferential payment schedule and limited quantity, especially notably 1-bedroom apartments equipped with a full and luxurious interior package, The River Thu Thiem is a smart choice for both buy-to-own and buy-to-invest purposes" Mr. Baker added.
To give interested buyers the most authentic experience concerning the size, design, and lifestyle found at The River Thu Thiem, the project's one-bedroom mock-up apartment is located on-site and open to visitors.
Based on the project's current progress, The River Thu Thiem is on schedule for handover in Q2/2022, as promised.
Information about the project:
The River Thu Thiem
Address: The River Thu Thiem's mock-up units – 15 Tran Bach Dang, Thu Thiem, District 2, HCMC
Website: https://theriverthuthiem.vn/
Facebook: https://www.facebook.com/TheRiverThuThiemHCMC/
Hotline: (+84)909 019 419