Aquatopia Water Park is the highlight of the Sun World Hon Thom Nature Park complexes with over 20 thrilling games for children and adults.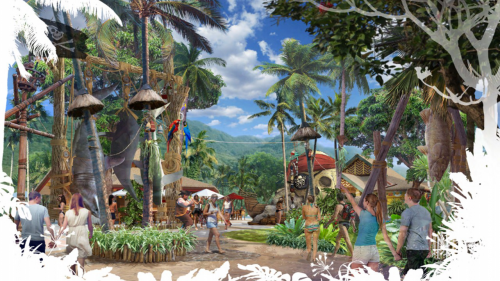 Unique check-in destination in Phu Quoc
A century ago, world famous artists such as Pablo Picasso, Henri Matisse were fascinated by the bold beauty of the aboriginal style here. Together with many of his friends, they were regular guests of the Trocadero Ethnography Museum in Paris. Here, artistic souls can wander around the handcrafted, aboriginal style works from the most remote corner of the world.
There is no need to go to Paris, if you are also a person who likes to explore and love this Aboriginal style, Hon Thom – Phu Quoc is also a suitable choice. A series of check-in scenes with the theme of mysterious and aboriginal islands in Aquatopia Water Park will turn one of the largest islands of An Thoi archipelago into an interesting amusement destination in Vietnam.
"As a highlight of the entire Sun World Hon Thom Nature Park complexes, Aquatopia Water Park will make an impression as soon as visitors arrive in the land of the ocean," said the representative of the water park.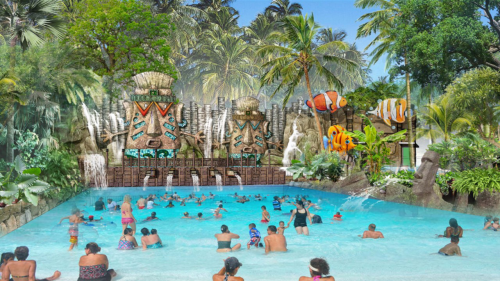 The entrance gate area is a fountain with an ocean symbol. From here, an enchanting tropical world welcomes adventurers, with sculptures, coconut palms, long-standing symbols of Phu Quoc, a children's play area under the "coral reefs" , or thrilling game zone" Green Forest Monsters "on a deserted island.
The level of adventure increases gradually when you reach the "Water Monsters" area. Stories of mysterious treasures hidden somewhere in the forest, carefully guarded by hordes of sea monsters, attract adventurers. "Pirate Bay" is a must-visit spot where you can try out games not for the faint-hearted and check-in in the pirate village. Alternatively, you can visit the ruined building that looks like an observatory, or watch the sharks hunted by pirates drying on the shelf.
Many adventure games for kids and adults
The Aquatopia Water Park tour can not fail to take note of more than 20 of the most modern thrilling games in Southeast Asia, from two world-famous suppliers Proslides Technology Inc Canada and Whitewater West Industries Ltd. Canada.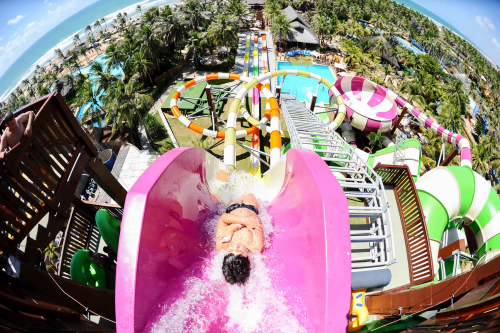 The games first appear in Vietnam are specially designed for children and adults, with 5-star thrilling rides but still safe and professional rescue team.
According to the representative of Sun World Hon Thom Nature Park, the estimated construction cost of this project is up to trillions of dong. Aquatopia Water Park is expected to become the most desirable sight in Vietnam during the New Year holiday in 2020.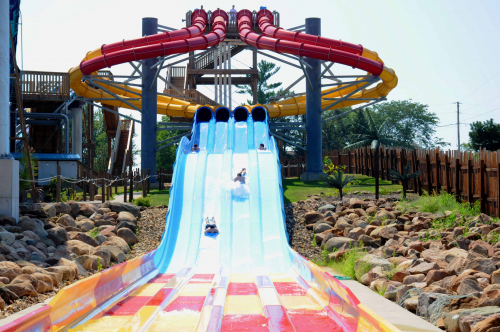 Sourse: VnExpress