Oakwood Residence Hanoi is proud to be recognised as the award winner for the of category 'Hotel Interior' (Asia Pacific) at the recently concluded International Property Awards.  Following its great success at the Golden Dragon Awards in April where it was recognised as 'Hanoi's Leading Serviced Apartment', this is the second major award won by the property in 2021.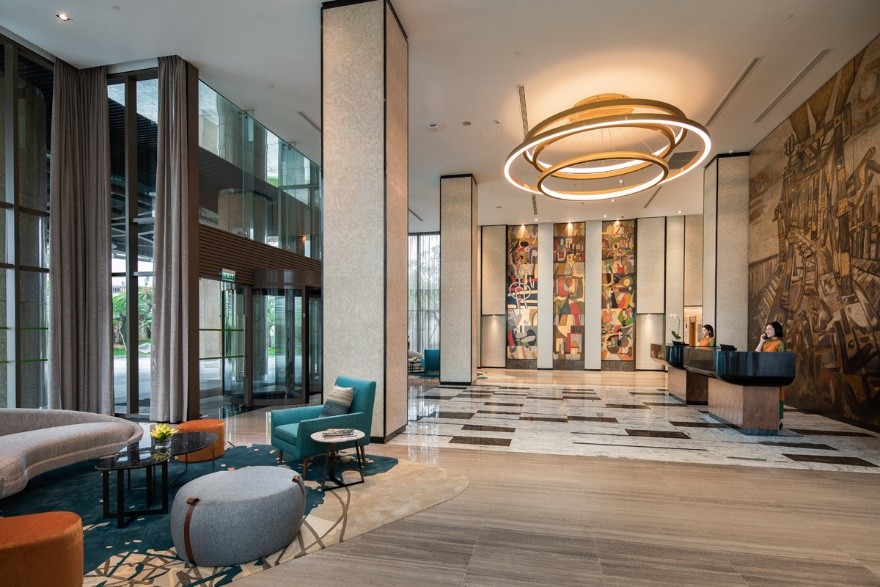 Developed by Van Phu – Invest Investment and designed by Ong & Ong, Oakwood Residence Hanoi offers a tranquil sanctuary for business and leisure travellers as well as relocating families in an upscale residential area. Guests can seek repose in any of the 262 elegantly furnished serviced apartments or enjoy exclusive access to facilities such as a restaurant, residents' lounge, fitness centre and an all-season swimming pool.  The public areas, including the Main Lobby and TrEat restaurant, have been designed to sport a blend of local motifs, reflecting a sensitivity to Vietnamese culture while the guestrooms are refined and contemporary, hinting at Hanoi's artistic traditions.  
The International Property Awards celebrate the highest levels of achievement by companies operating in all sectors of the property & real estate industry world-wide and are judged by a highly experienced team of professionals who cover the whole range of property disciplines. The awards are given out based on quality of design, construction and presentation of individual properties and property developments, interiors, architecture and marketing. A world-renowned mark of excellence, the awards are not an endorsement from any sponsor or judge but are a recognition of achievement in a particular category or discipline by an expert judging panel.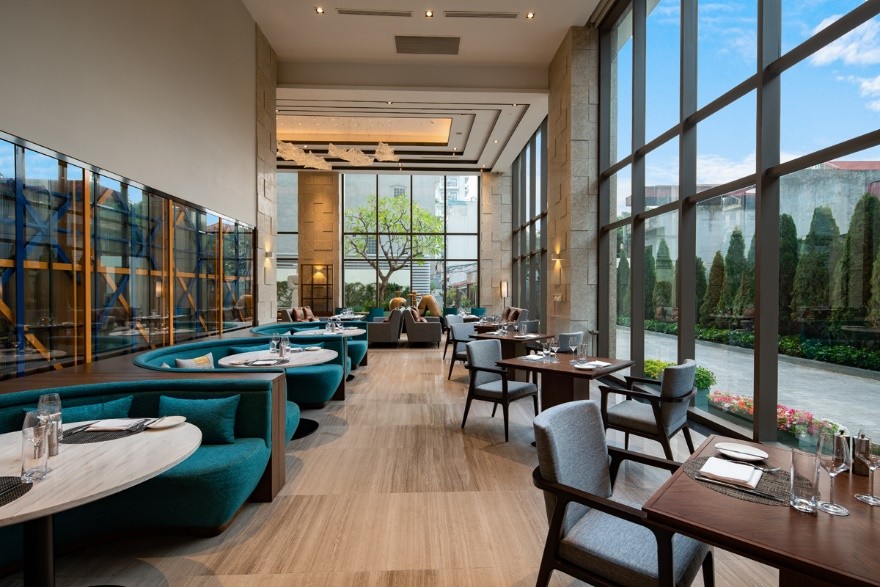 "Since our opening in October 2019, we have always known that we have a special property and to now be recognised with an award of such prestige,  it simply validates our belief and I cannot be more proud of this win. This award is a testament of the commitment by our owning company to create a unique property in a competitive market which appeals to a broad range of customers and we are grateful to Ong & Ong for delivering on that vision," said Mr. Humayoon Shaikhzadeh, general manager of Oakwood Residence Hanoi.
*Note:
Oakwood Residence Hanoi is situated in an upscale residential neighborhood within the Tay Ho District, offering a sanctuary away from the city's bustle, with a prime address for both business and leisure travellers alike. With 262 elegantly furnished serviced apartments and facilities such as a modern fusion restaurant, fitness center as well as the capital city's first all-season infinity swimming pool at the rooftop Oakwood Residence Hanoi is an oasis of grace and serenity.
About Oakwood®
Oakwood®, a wholly owned subsidiary of Mapletree Investments, is a leading brand in hospitality management. A pioneer of the extended stay segment, Oakwood manages a global portfolio of award-winning properties that combine the space and comfort of a private residence with the thoughtful services and amenities of a hotel, ideal for both short and extended stays. Through this specially crafted Oakwood experience that spans accommodation options comprising elegantly-furnished serviced apartments, residential units and hotels, guests are invited to feel a sense of belonging, familiarity and reassurance whenever they stay at any Oakwood property around the world. For more information, please visit www.Oakwood.com.