From taking a food tour in Da Nang to hiking in Sapa… take your newfound hobby on your next holiday, when it is safe to do so.
Highlights:
Da Nang, Da Lat and Ho Chi Minh City are the top endorsed destinations for food by Vietnamese travellers
Hoi An, Ha Noi and Ho Chi Minh City are amongst the top 3 destinations endorsed for art
Hoi An, Sapa and Da Lat as best destinations for photography
Ho Chi Minh City, Nha Trang, Vung Tau are endorsed as best destinations for entertainment
Sapa, Da Lat, Phong Nha are endorsed as the most recommended destinations for hiking
Nha Trang, Phu Quoc, Da Nang are most recommended for swimming
As we face an extended period of staying at home, people have looked for ways to keep themselves busy by picking up new skills, or immersing themselves in newfound or long lost hobbies. From learning new recipes to rediscovering their creative flair, or taking care of their physical and mental wellbeing, travellers can now look forward to giving their hobbies new life while waiting for the end of travel restrictions.
With a mission to make it easier for everyone to experience the world, Booking.com, the world's leading digital travel brand, shares the top endorsed domestic destinations from our Vietnamese travellers for food, arts & entertainment (art, photography, entertainment), and health & fitness (hiking, swimming). The endorsement data from our travellers reveal recommended  destinations based on these popular activities that will  bring your favourite hobbies recently perfected to life, when it's safe to do so again. 
Top endorsed destinations by Vietnamese travellers travelling locally within Vietnam
Hobbies
 

Food

Arts & Entertainment
Health & Fitness
Art
Photography
Entertainment
Hiking
Swimming

Da Nang

Hoi An

Hoi An

Ho Chi Minh City

Sapa

Nha Trang

Da Lat

Ha Noi

Sapa

Nha Trang

Da Lat

Phu Quoc

Ho Chi Minh City

Ho Chi Minh City

Da Lat

Vung Tau

Phong Nha

Da Nang

Hoi An

Hue

Ha Long

Ha Noi

Cat Ba

Cat Ba

Ha Noi

Ninh Binh

Hue

Ninh Binh

Vung Tau
Glorious food in Da Nang
Cooking and baking have been fine forms of escapism while maintaining social distance; from learning new recipes to expanding our culinary repertoire or just making delicious home-cooked food to pass the time, food has kept many of us entertained and our tummies satisfied. For foodies looking for their next culinary adventure, Da Nang is the most recommended destination by Vietnamese travellers on the domestic foodie map. Da Ang offers a range of gastronomic specialities including quang noodles, fishcake noodles soup, crushed rice crackers, and sliced pork rolled with rice paper. An eat-til-you-drop trip in the famous Central city will not only bring you the pleasure of enjoying tasty food, it will also provide you with ample opportunities to get to know Vietnam's history, culture and tradition through its different tourist spots.
Besides Da Nang, the top endorsed destinations for food by Vietnamese travellers travelling within Vietnam also include: Da Lat, Ho Chi Minh City, Hoi An, Ha Noi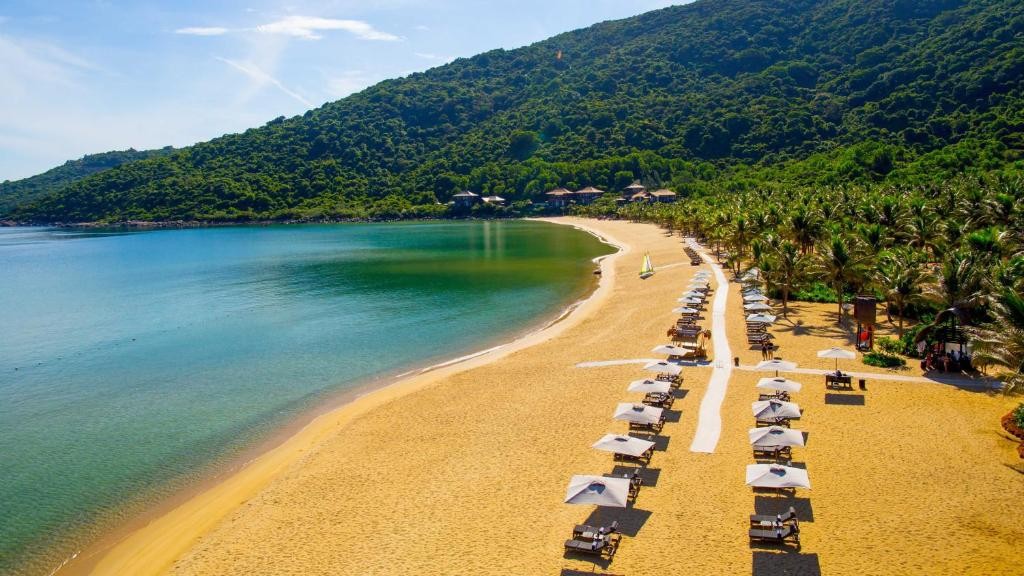 Immerse in art & entertainment in Hoi An and Ho Chi Minh City
Many who have spent time at home have reconnected with their inner creatives through art and photography as a way to relax and reduce stress during the lockdown, or simply to feed their creative soul. So what's better than a trip to an artsy destination when it's safe to do so, to take these hobbies to a whole new level? Hoi An, recognized as the top recommended destination on Booking.com by Vietnamese travellers for art and photography, is a must-see for art-loving travellers. This old town, which is kept almost intact with more than 1,000 architectural monuments from charming streets, houses and pagodas, will offer you countless opportunities to take breathtaking shots. Must-see spots include the famous Bridge Pagoda, Tan Ky ancient house and Quang Dong assembly hall.
Hoi An, Ha Noi, Ho Chi Minh City and Hue are the top most endorsed destinations for art by travellers from Vietnam
Hoi An followed by Sapa, Da Lat, Ha Long, Ninh Binh are the top destinations endorsed by Vietnamese travellers for photography.
| | |
| --- | --- |
| | |
For those looking for entertainment and amusement spots after a long time at home, the vibrant and bustling Ho Chi Minh City is an ideal destination. Home to diverse cultures and interesting activities, it is the perfect spot for travellers who want to enjoy various types of entertainment and amusement activities. It is home to Vietnam's most iconic building, the Bitexco Tower and Southeast Asia's tallest structure, the Landmark 81, from which travellers can see panoramic and unbeatable 360-degree views of the city. It is also home to the traditional Ben Thanh market where travellers can buy all kinds of items imaginable, and the famous and must-visit Bui Vien Walking Street where people can simply drink draft beer in the streets while people watching.
Besides Ho Chi Minh City, other endorsed destinations for entertainment by Vietnamese travellers in Vietnam include: Nha Trang, Vung Tau, Ha Noi, Hue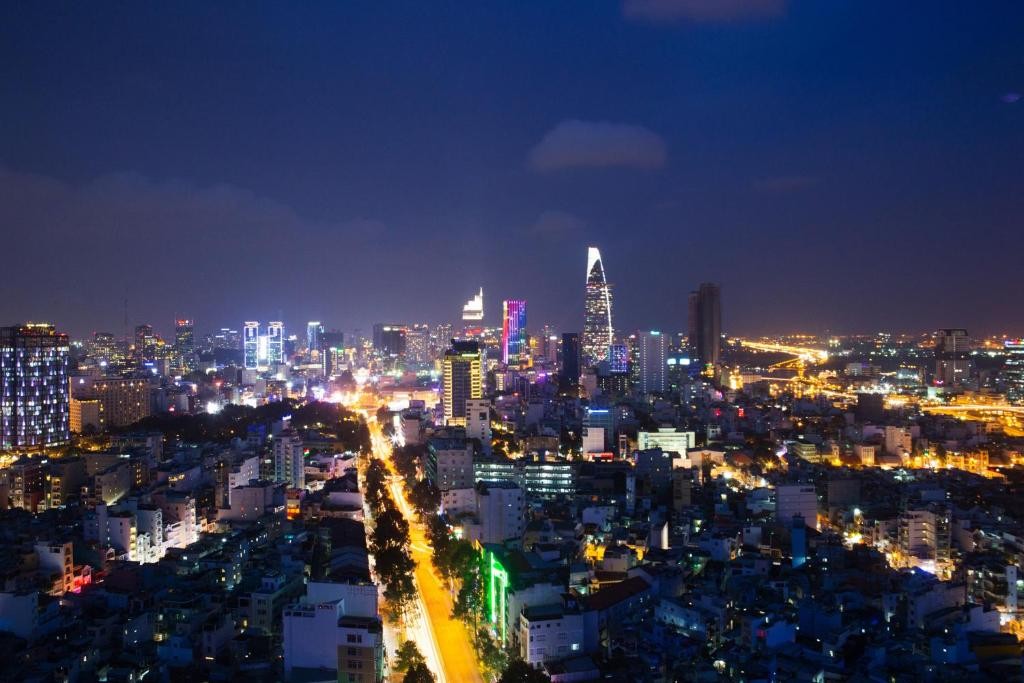 Stay fit and healthy while enjoying the nature in Sapa and Nha Trang
Social distancing has encouraged people to stay fit and healthy while being stuck at home. Once it is safe to go out, hiking and swimming are great choices to get started on staying fit and active. Travellers who have spent their lockdown doing fitness training and workouts can look forward to putting that training to great use in the midst of nature. Sapa, famous for its majestic mountains, is a great place for travellers who have missed being in the highlands. With pleasant weather and beautiful trails, you can do your hiking adventures while admiring the scenic valley of Muong Hoa known for its hiking paths that pass through rice terraces and traditional villages. When it is safe to travel again, this beautiful city of Sapa will leave you breathless and definitely test your stamina!
Sapa followed by Da Lat, Phong Nha, Cat Ba and Ninh Binh are the top endorsed local by Vietnamese travellers for hiking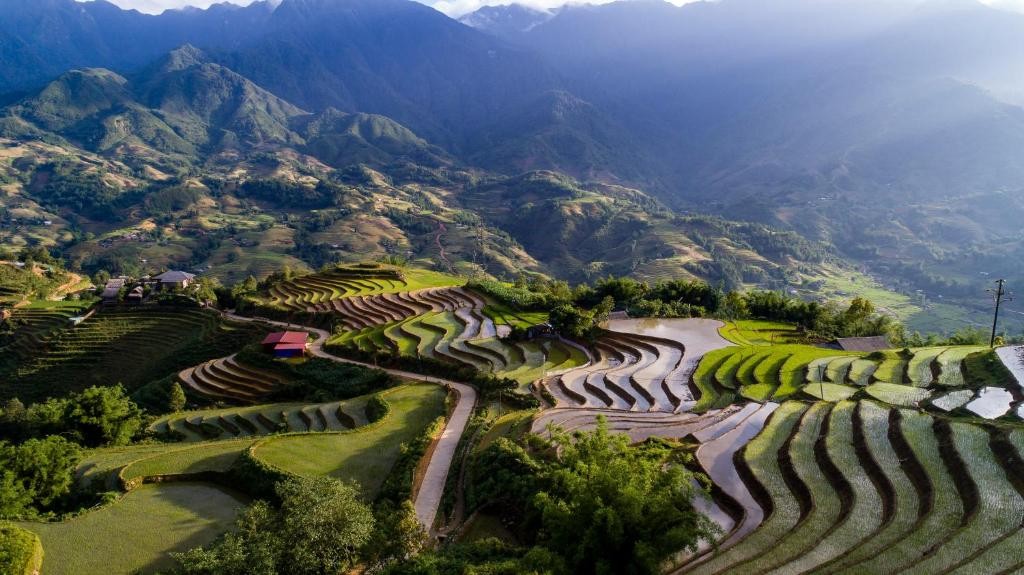 If you are into swimming, you can look forward to visiting the beach paradise near Central Vietnam in Nha Trang. This beautiful city is one of the top endorsed destinations on Booking.com for enjoying the beach. Apart from relaxing along its stunning beaches with long stretches of white sand, Nha Trang also offers interesting water sports, such as diving and surfing.
Anthony Lu, Regional Director, Mekong and China at Booking.com said "This lockdown has inspired many of us to look inward and gave us the opportunity to try new hobbies or rediscover  past ones. With Vietnam being such a diverse country that caters to varied interests, and the vaccination rate steadily increasing, travellers can hope to live and explore these hobbies through their travel stories in the near future. As always, Booking.com will be committed to making it easier for everyone to experience the world and turn these hobbies and personal passions into reality, as and when it is safe to do so."
About Booking.com:
Part of Booking Holdings Inc. (NASDAQ: BKNG), Booking.com's mission is to make it easier for everyone to experience the world whenever it's safe to do so again. By investing in the technology that helps take the friction out of travel, Booking.com seamlessly connects millions of travelers with memorable experiences, a range of transportation options and incredible places to stay – from homes to hotels and much more. As one of the world's largest travel marketplaces for both established brands and entrepreneurs of all sizes, Booking.com enables properties all over the world to reach a global audience and grow their businesses. Booking.com is available in 44 languages and offers more than 28 million total reported accommodation listings, including more than 6.6 million listings of homes, apartments and other unique places to stay. No matter where you want to go or what you want to do, Booking.com makes it easy and backs it all up with 24/7 customer support.
 Follow us on Twitter and Instagram, like us on Facebook, and for the latest news, data and insights, please visit our global media room.