As the only cruise operator honoring at the Blue Swallow 2019 Gala, Bhaya Cruises received the "Silver Swallow Award" for the solution of garbage reduction, ocean cleanup, and community development in Halong Bay.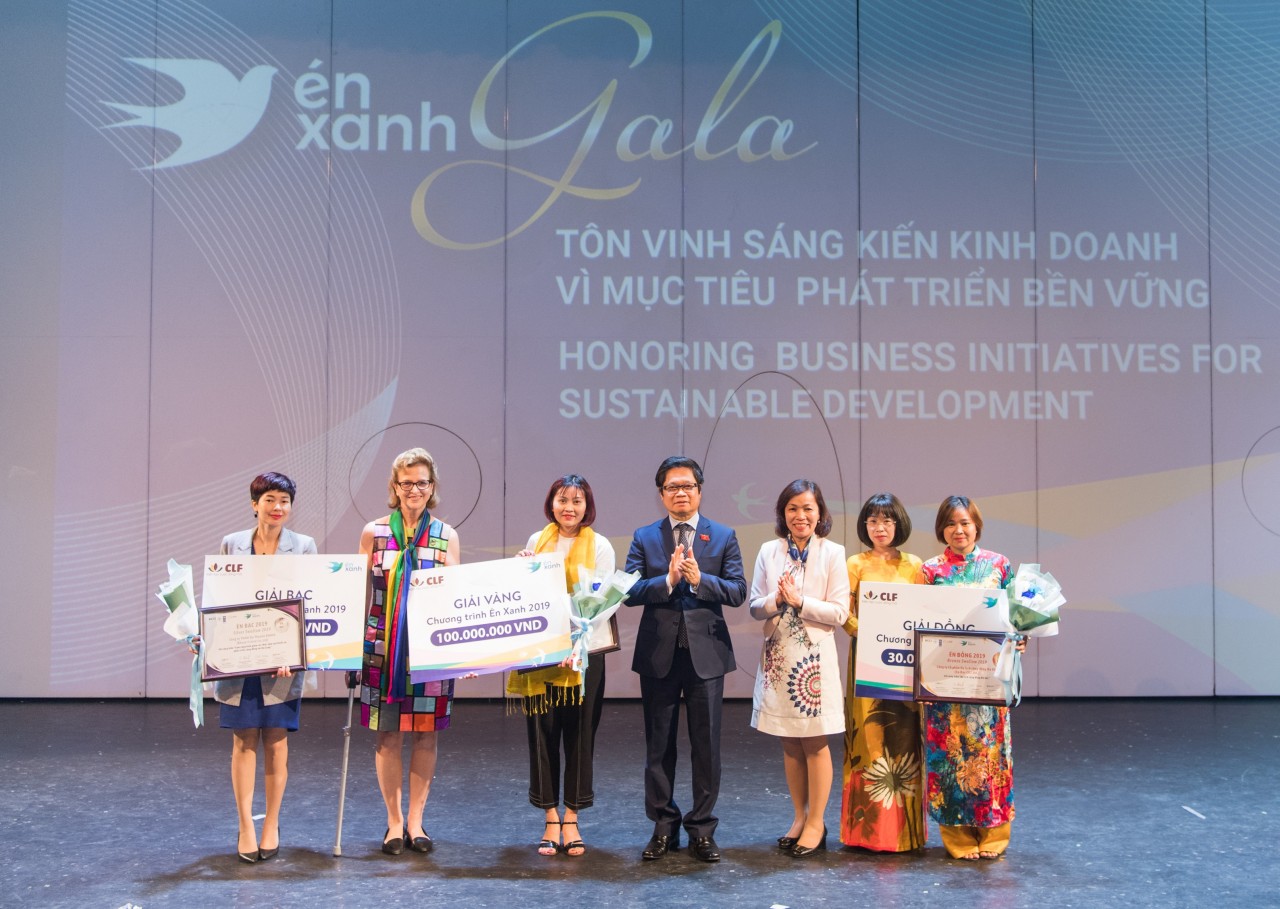 Chosen from different business initiatives in multiple localities across the country, Bhaya Cruises was recognized of continuous contribution in giving sustainable solutions in Halong Bay as well as the long-term collaboration with the International Union for Conservation of Nature (IUCN) in preserving Cat Ba Langurs.
Launched in 2017, Blue Swallows has been the first program in Vietnam to build, accelerate, and recognize business initiatives for social change. It promotes entrepreneurial spirit and accelerates innovative and scalable business solutions which are making positive contributions to environmental or social outcomes critical to the sustainable development goals. This year, Blue Swallows focused on sustainable agriculture, environment and climate change, sustainable tourism, gender equality promotion, and women empowerment.
Bhaya was the only cruise operator who had been selected and awarded the Silver Swallow worth 50 million VND (2,156 USD). The cruise company is committed to using this money in upcoming corporate social responsibility projects in Halong Bay and continues to remain as the pioneer of green tourism in the Gulf of Tonkin. 
Ms. Jerri Povibool, Vice President of HG Holdings, the mother company of Bhaya Cruises, said: "This award is meaningful to Bhaya Cruises as our works and attention to the community have been recognized widely. We are more motivated to try harder in providing the best services delivered from the heart to all our passengers and accompanying every employee to operate while developing and maintaining a sustainable green Halong Bay for the future."
The Blue Swallow was jointly held by Vietnam Chamber of Commerce and Industry (VCCI), Vietnam Union of Science and Technology Associations (VUSTA), United Nations Development Programme (UNDP), and Centre for Social Initiatives Promotion (CSIP).