With Vietnam's wedding season traditionally dominating the final months of the Lunar Year, the post pandemic world has reshaped the way couples around the nation are viewing their special day.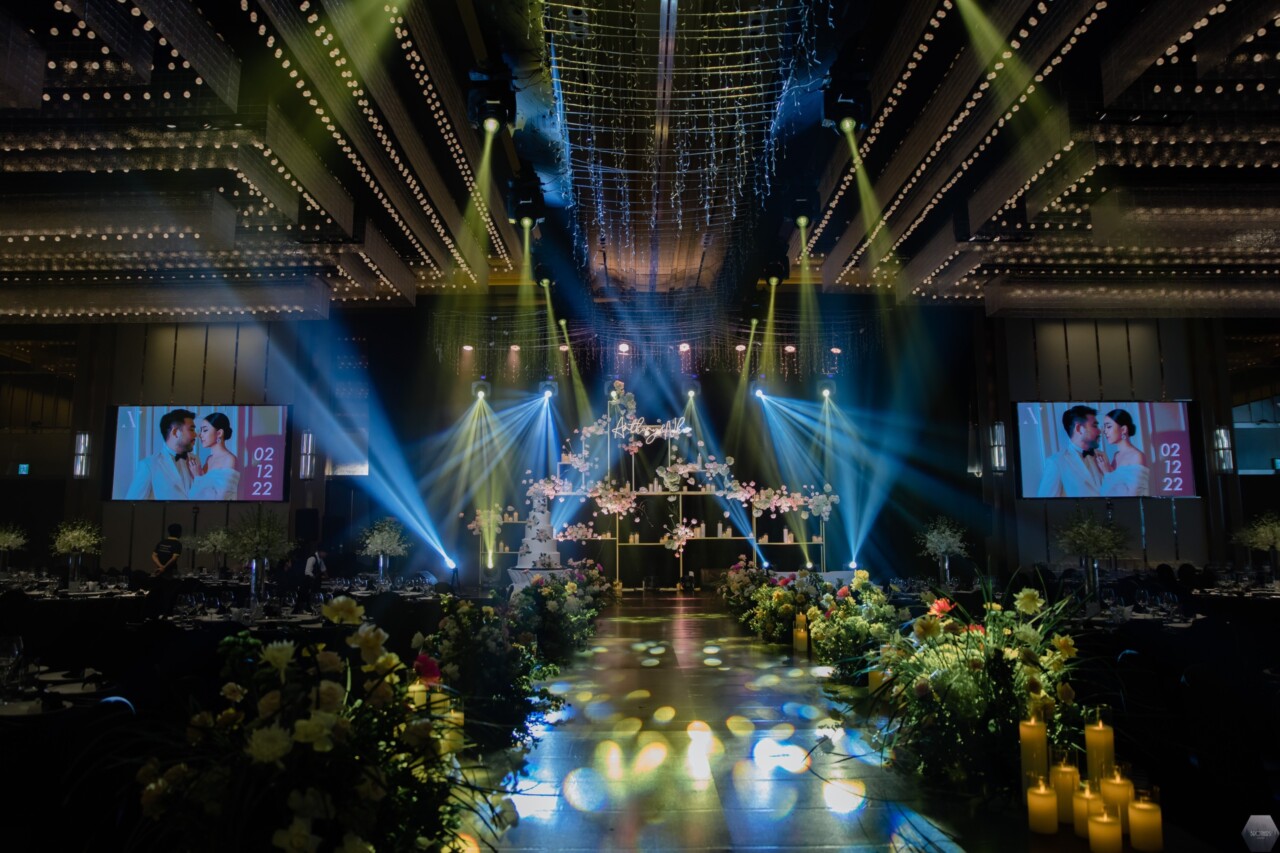 As Bastien Pucheu, Cluster Director of Sales and Marketing, Regent Phu Quoc puts it, "the weddings of 2023 are all about experience tailoring to create the perfect day" for each-and-every couple.
This personalised approach to what had historically been an almost cookie-cutter experience for many couples in the past was echoed by Crowne Plaza Phu Quoc Starbay's Winston Gong, General Manager, who shares that today's Vietnamese couples looking for a day "tailored to their exact requirements from their first planning meeting to their final toast."
"These small and stunning intimate weddings are a reflection of the couple's personalities and the quality of interaction between the couple and their guests," he said.
Indeed, the popularity of places such as Phu Quoc for weddings in itself marks a shift in wedding preferences for couples in Vietnam.  While historically weddings were held in the hometowns of the couple, the past few years has seen an increase in popularity for destination weddings – a trend which has made the role of the hotel vastly more important than in years past.
As David Pearson, IHG's Area Director for Sales and Marketing for Northern Vietnam observes, "this has resulted in smaller, more intimate gatherings of groups of family and friends, and ultimately requires the hotel to offer a much more holistic experience, ranging from VIP arrivals and transfers, accommodation, pre-wedding dinners, hair-and-make-up arrangements, spa and relaxation services, and after-party events, in addition to the banquet itself."
While the growth of destination weddings coupled with a smaller guest list has arisen in post-pandemic Vietnam, it has emerged alongside an urge to reconnect, often noted in the nation's second tier cities.   According to Yen Bui, Event Sales Manager at Crowne Plaza Vinh Yen City Centre – the first international five-star hotel in its area – "Tier 2 city weddings are getting bigger again, following the easing of Covid restrictions.  We are once again seeing groups of 500 and above."  She also highlighted the move toward personalised experiences – even in larger settings – talking about how "the modernness of the wedding venue, personalized visuals and decorations, and customized bespoke gowns" are often the order of the day for brides in these cities.
She went on also to stress the importance of pre-wedding videos and photography, as well as the need to have photogenic spots during the wedding event, a point to which all of her counterparts concurred.  As David Pearson puts it, "couples are increasingly placing further emphasis on selecting venues that offer iconic backdrops with a uniquely 'Instagrammable' setting, ensuring that the couple's special moments and the guests' own memories are captured for their social platforms."
'2023 is shaping up to be a blooming year for weddings as life returns to normal, meaning couples can plan with a lot more certainty,' according to Thi Tran Thuc Nhi, Event Manager, InterContinental Saigon. 'Couples are seeking for something grandeur, luxury and all-inclusive wedding venue that provides a one-stop service.'
No matter where a Vietnamese couple pictures its wedding day, IHG Hotels & Resorts has a wide range of wedding packages, from modern intimate to traditional grandeur, around the world. Here's a roundup from properties around Vietnam that will have couples saying "I do" in no time!
—
Crowne Plaza Phu Quoc Starbay
The first Crowne Plaza resort in Vietnam offers fairytale beachfront wedding packages that are set to make a couple's dreams come true, with options including everything from bridal luncheons to bespoke flower arrangements lining the aisle.  The gorgeous Pearl Island sunsets often steal-the-show from this resort, and its seaside lawn is a popular locale for small and intimate, romantic beachfront weddings.  The resort offers 'The Vow' wedding package which include two nights in a stunning beachfront villa, a spa experience inspired by the island, and private round-trip transportation.
For enquiries, please visit phuquoc.crowneplaza.com or email [email protected]
InterContinental Saigon:
The hotel introduces a new era of luxury weddings at its newly renovated Grand Ballroom and multi-purpose event spaces. Expect new partnerships with wedding vendors such as Weddingbook, that provides a one-stop K-wedding service to ease the planning process for the bride and groom.
For enquiries, please visit InterContinental Saigon or fill in the hotel's online wedding enquiry form
InterContinental Hanoi Westlake:
As the only over-water luxury hotel in Vietnam's capital, the InterContinental Hanoi Westlake has a long and storied history of hosting some of Vietnam's most stunning weddings – and most photogenic spots, especially from its Sunset Bar. Wedding packages start from 690,000 VND++ per person.
For enquiries, please visit InterContinental Hanoi Westlake, call (84) 24 6270 8888 or email linhchi.nguyen@ihg.com
Crowne Plaza Vinh Yen City Centre:
The first international 5-star hotel in Vinh Yen is located approximately 45 minutes from Noi Bai International Airport in Hanoi and – at 900 square metres and seating up to 1200 guests – offers the largest pillarless ballroom in its province for couples looking to host their weddings at the property.  The ballroom further features a 361" LED screen and the latest AV system to showcase the couple's wedding videos and photographs. The property offers three comprehensive packages ranging from 550,000 – 730,000 VND++ per person.
For enquiries, please visit Crowne Plaza Vinh Yen City Centre or email [email protected]
Regent Phu Quoc:
Breathtaking scenery proves the first draw for couples looking for a luxurious, elegant ambience at Regent Phu Quoc.  The resort hosts everything from intimate private ceremonies to the grandest of receptions for wedding-makers, each with its own distinct atmosphere and enchanting backdrop.  Highlighted by spectacular sunsets, plush comfort and exquisite taste, weddings at Regent Phu Quoc's team is dedicated to tailoring unique experiences for all couples choosing to say 'I do' in paradise.
For enquiries, please visit Regent Phu Quoc or fill in the hotel's online wedding enquiry form
About IHG Hotels & Resorts
IHG Hotels & Resorts [LON:IHG, NYSE:IHG (ADRs)] is a global hospitality company, with a purpose to provide True Hospitality for Good.
With a family of 18 hotel brands and IHG One Rewards, one of the world's largest hotel loyalty programmes, IHG has over 6,000 open hotels in over 100 countries, and more than 1,800 in the development pipeline.
InterContinental Hotels Group PLC is the Group's holding company and is incorporated and registered in England and Wales. Approximately 325,000 people work across IHG's hotels and corporate offices globally.
Visit us online for more about our hotels and reservations and IHG One Rewards. To download the new IHG One Rewards app, visit the Apple App or Google Play stores.
For our latest news, visit our Newsroom and follow us on LinkedIn, Facebook and Twitter.