The Anam Mui Ne, a remarkable new resort with a design inspired by the Indochine era, has joined an exclusive selection of the globe's leading boutique independent luxury properties – the Small Luxury Hotels of the World (SLH) portfolio.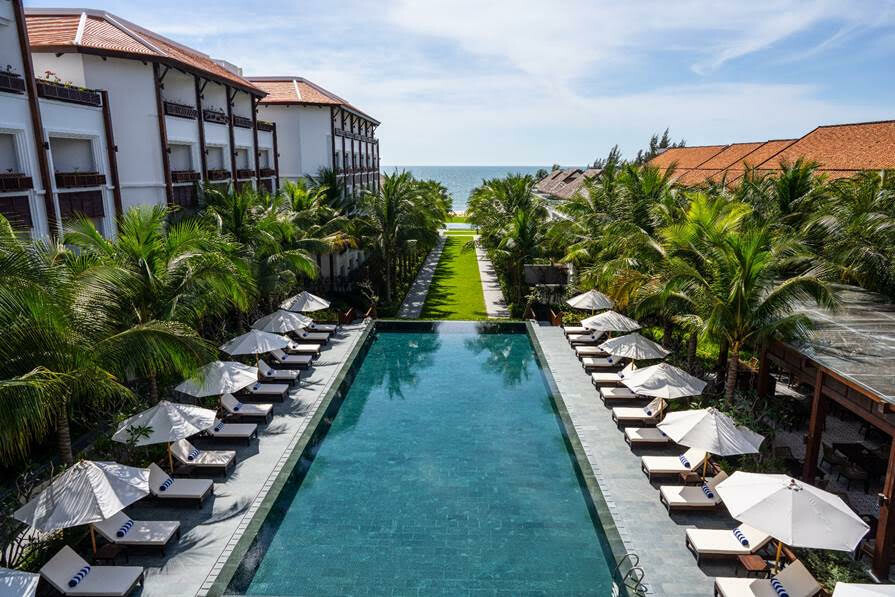 The resort, which opened on January 11 this year on Mui Ne beach, is the only Vietnamese property to join SLH, deemed "the most desirable community of independently minded travellers and independently spirited hotels in the world".
Hotels must undergo a stringent vetting process and conform to the highest standards of luxury and guest wellbeing before being accepted into the SLH's "characterful collection of intimate spaces in unusual places".
Headquartered in London with offices worldwide, SLH represents 520 hotels in more than 90 countries that are "anti-chain and anti-same" and "offer secluded, discrete options". Benefits for SLH's travelling members include discounts on bookings, early check in and late check out, complimentary breakfast and room upgrades, and more.
The Anam Mui Ne's founder and owner Pham Van Hien said he and the resort's team were thrilled to be recognized by such a prestigious group that shared his passion for "an intimate, classic and distinctly Vietnamese hotel brand that is a welcome counterpoint to the industrialized hotel chains."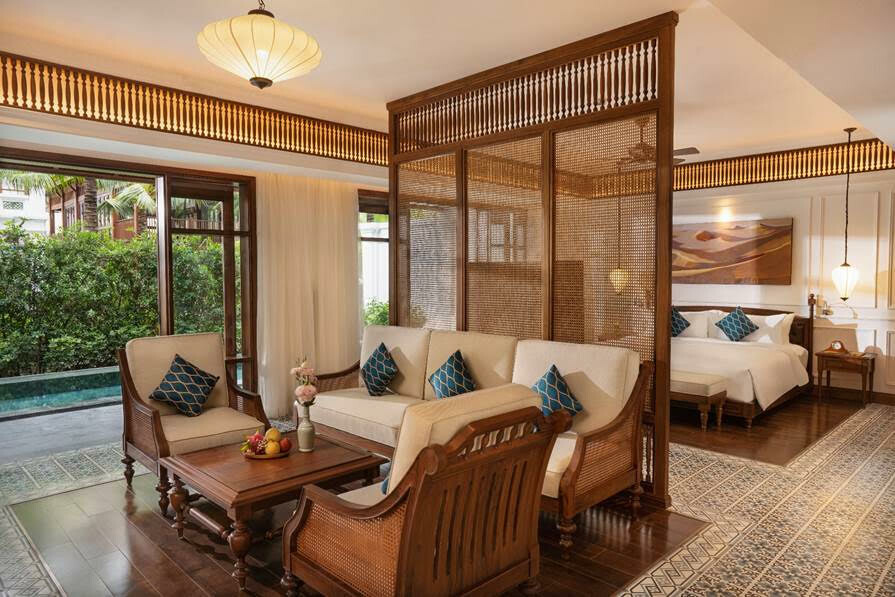 "It is an absolute honour to join SLH and for The Anam Mui Ne, crafted by age-old artisans from across Vietnam, to be recognized as the collection's first Vietnamese property," said Mr Hien.
The recent appointment of The Anam Group's group general manager Laurent Myter as a member of the International Advisory Board of Hoteliers for SLH's APAC region marks the first time that a representative from Vietnam has had a seat on the advisory board. He was previously an executive director and the president of SLH's International Advisory Board of Hoteliers for three years and two years respectively.
Perched on 1.2 hectares of spectacular oceanfront, the independently owned and operated resort is blazing new ground in Mui Ne, a popular beach town within an easy commute from Ho Chi Minh City. With 127 elegant rooms and suites, two restaurants and a bar, a five-treatment-room spa, two spacious swimming pools – one freshwater and the other saltwater – a ballroom, conference rooms, water sports center, fitness center, yoga room, kid's club, gift shop and more, The Anam Mui Ne is redefining the benchmarks of an upscale experience at Mui Ne.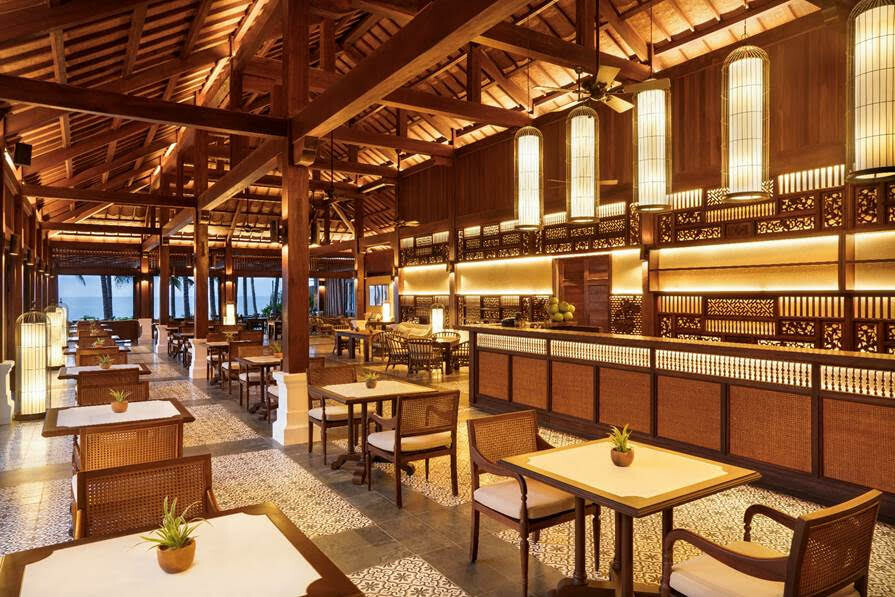 Borrowing deeply from the templates of architecture inspired by the grand old French villas in Hanoi and the garden homes of Central Vietnam, the resort pays homage to both colonial-era and classic Vietnamese aesthetics. To wit, the customized encaustic mosaic tiles, Cham decorative vases and statues on plinths, teak furniture crafted from sustainable forests, stone from Thanh Hoa and Nghe An, and authentic thatched roofs from Binh Thuan.
The Anam Mui Ne is preceded by the 2017 launch of The Anam Cam Ranh, that's been lauded by some of the industry's highest accolades including placement among Asia's top resorts in the Condé Nast Traveler Readers' Choice Awards in 2021 and 2020.
The Anam Mui Ne has a ban on single-use plastics and has implemented an array of measures to reduce its carbon footprint ranging from solar power and locally sourced ingredients. Laundry water is recycled to water the gardens. Straws, bags and bathroom amenities are biodegradable. The resort's eco-friendly key cards are also made from wood that's been sourced from sustainably managed forests.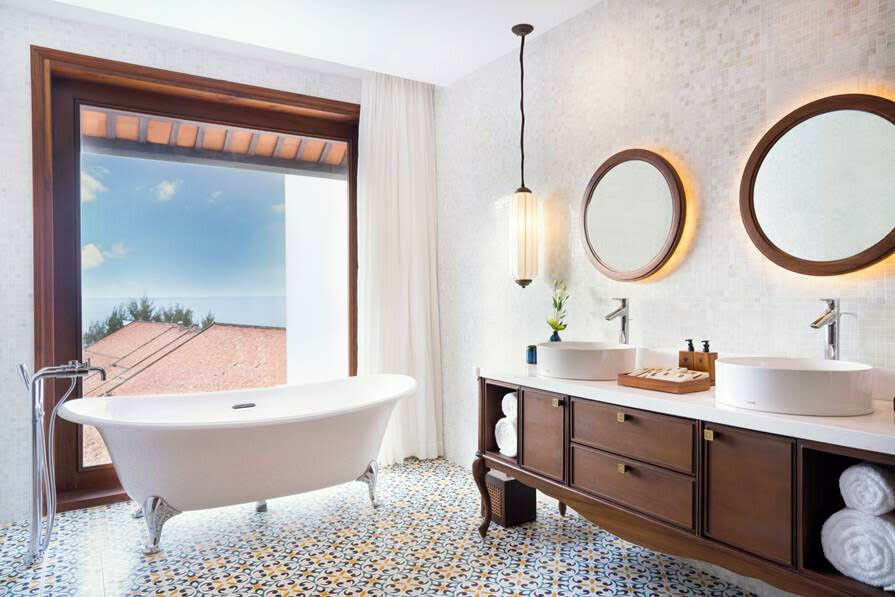 Please visit www.theanam.com or email [email protected]          
About The Anam Group
After the auspicious debut of The Anam Cam Ranh in 2017, the independently owned and operated The Anam Group will celebrate the grand opening of its second property, The Anam Mui Ne, in January 2023.
With "Indochine Charm" and "Modern Luxury" as its watchwords, the group blends colonial-era aesthetics and attentive Vietnamese service with modern comforts and convenience. "The Anam" today is a reference to another name, "An Nam", which was the name of Central Vietnam during the French Indochina era.
The Anam Cam Ranh overlooks 300 metres of beachfront on Vietnam's scenic Cam Ranh peninsula, which averages more than 300 sunny days per year. The luxurious five-star resort boasts 77 villas and 136 rooms and suites. The Anam features a French-inspired fine dining restaurant, all-day dining restaurant, a Vietnamese restaurant and bar, a classical bar, a beach club, in-room dining, a 10 treatment-room spa, indoor and outdoor movie theatres, three capacious swimming pools, ballroom, conference rooms, recreation and fitness centre, a tennis court, yoga room and deck, kids club, putting green, gift shop and more.
Like its predecessor The Anam Cam Ranh, The Anam Mui Ne's design is also an echo out of Vietnam's Indochine era. Situated in southern Vietnam's popular beach town Mui Ne, the 1.2 hectare beachfront resort affords spectacular ocean vistas and features 127 elegant rooms and suites, including seven 142sqm suites with private pools and a 122sqm presidential suite with an extra room for the bodyguards. Its dining landscape comprises an all-day dining restaurant and grill, beachside restaurant and bar, and lobby bar. A five-treatment room spa, two vast swimming pools, a ballroom, conference rooms, water sports center, fitness center, yoga room, kid's club and gift shop are among the resort's host of world-class facilities.