Vung Tau city is a beautiful coastal town located in the south of Vietnam. It attracts thousands of visitors every year due to its stunning beaches, delicious seafood, and rich cultural heritage. Among many accommodation choices available in the city, there is a unique hotel designed with Indochine style that stands out among the rest.
Hôtel D'Melin – this Indochine-style hotel is situated right in the center of Vung Tau, making it an ideal choice for those who want to explore the city's attractions easily. The hotel offers a perfect blend of traditional Vietnamese design elements and contemporary amenities, creating a charming and comfortable atmosphere for guests. One of the most appealing aspects of Hôtel D'Melin is its unique and eye-catching décor, the attention to details in the design of each rooms is evident, with carefully chosen furnitures, artworks and accessories that create a cozy and welcoming atmosphere.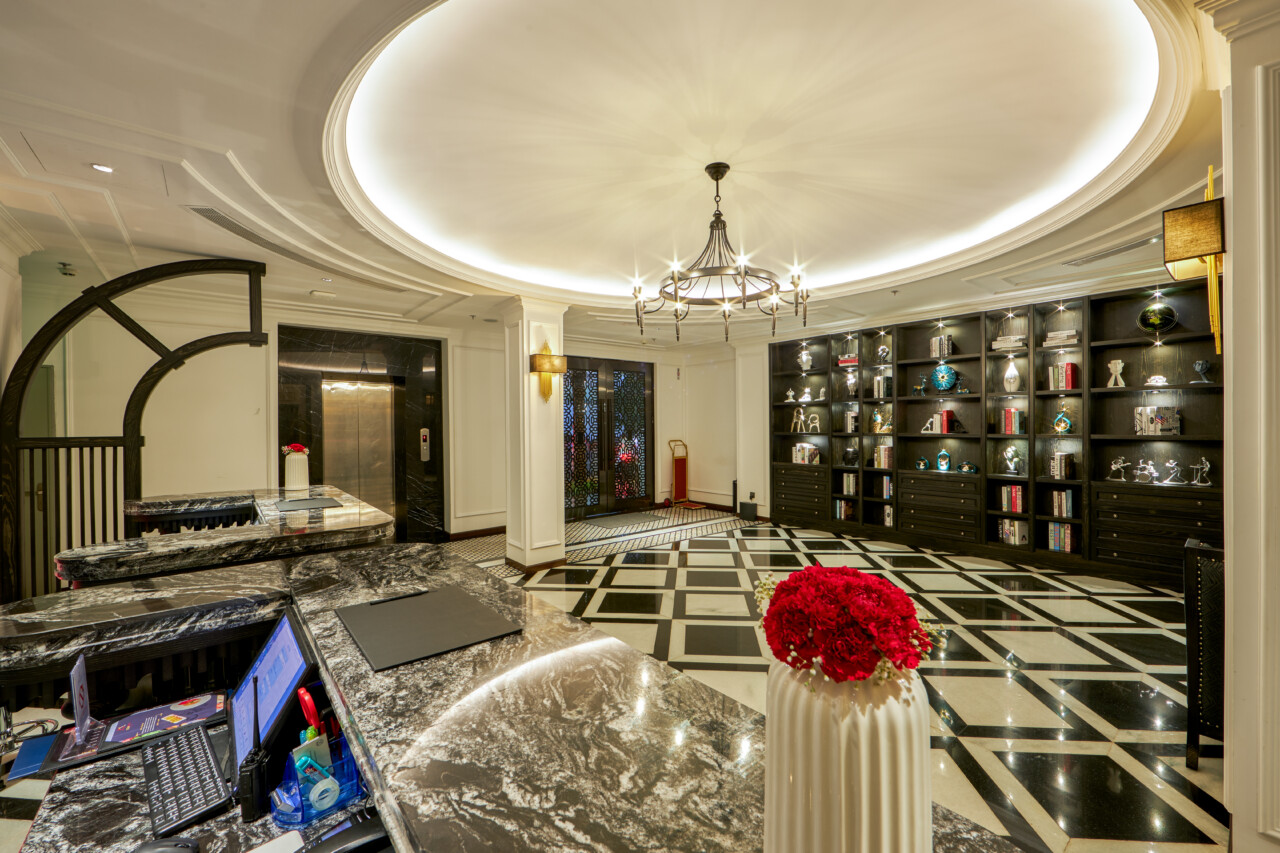 With 34 rooms adorned with catchy and original decorations, this hotel offers unique and stylish experiences for those looking for something out of the ordinary.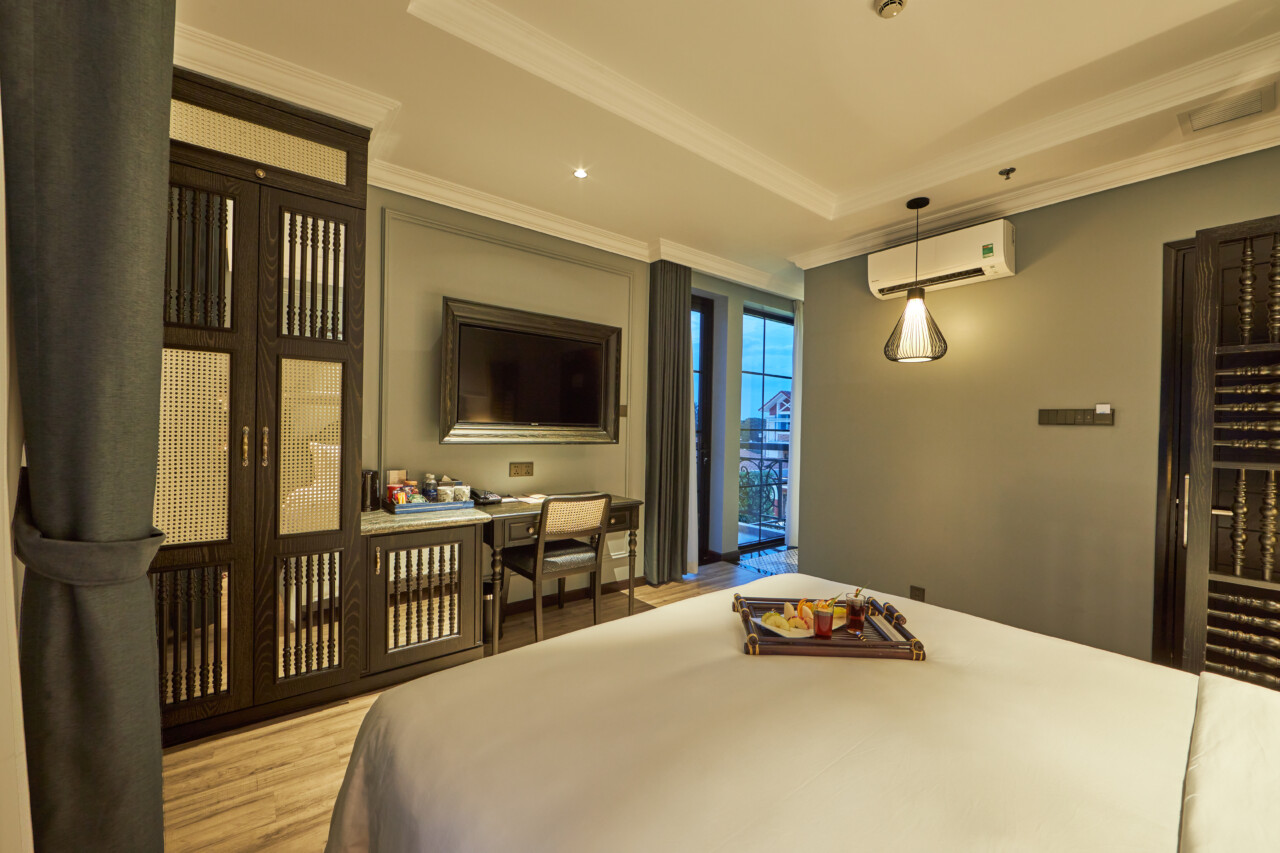 Upon entering the hotel, guests are immediately struck by the elegant combination of dark wood furniture and light-colored walls. The lobby is spacious and airy, decorative touches like antique ceramics and marble wall add to the Indochine feel of the space.
The rooms in this hotel are equally impressive, with each room decorated with a monochrome color scheme to create a unique experience. The rooms are spacious and fitted with modern amenities such as air conditioning, flat-screen TVs, minibars, and comfortable beds. The bathrooms are clean and well-equipped with toiletries and hot showers.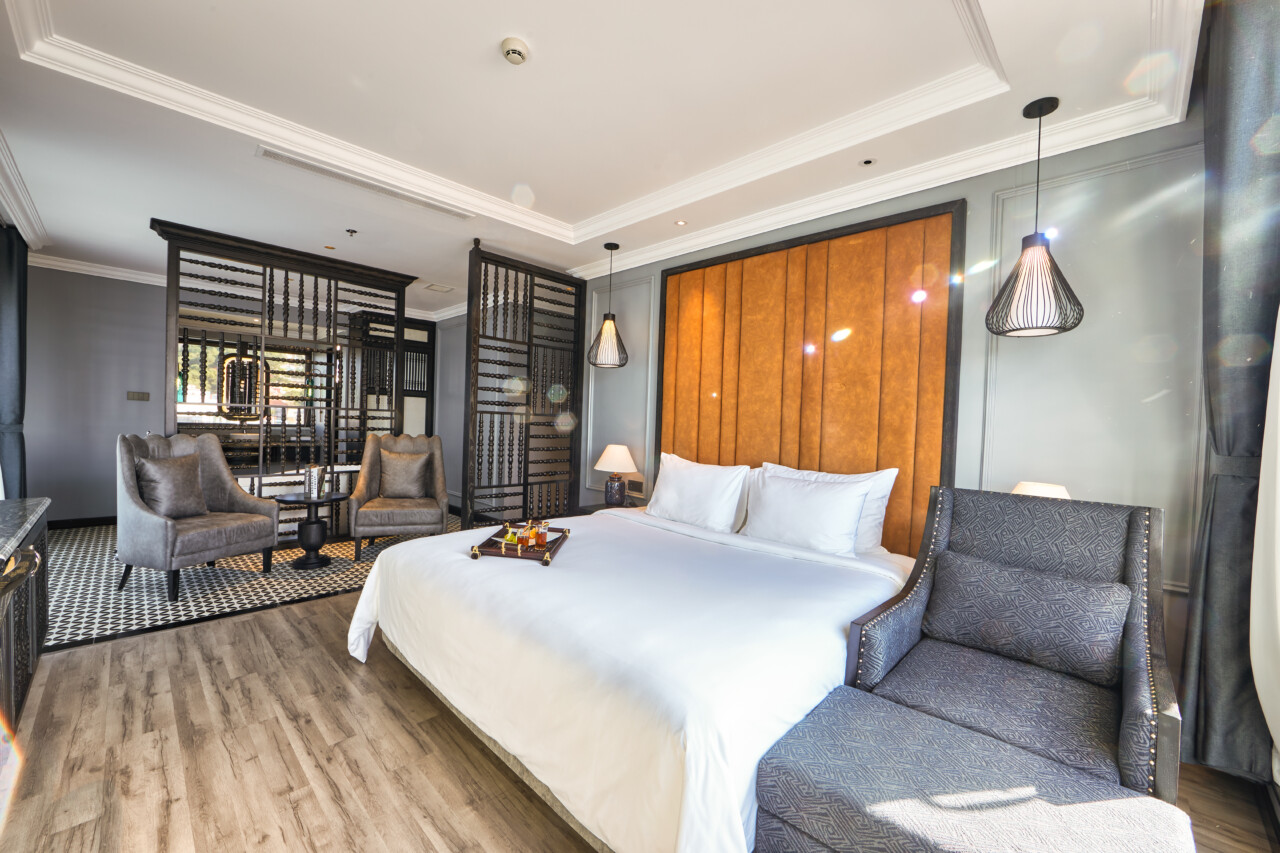 One of the highlights of staying at Hôtel D'Melin is the four-season pool. The pool area is surrounded by lush greenery, offering guests a relaxing setting to enjoy a refreshing swim while taking in the view of the city.
The hotel also has a restaurant named Compass Restaurant serving delicious Vietnamese and international cuisine. The chefs use only fresh ingredients and traditional cooking methods to create dishes that are both flavorful and healthy. Guests can choose to dine inside the restaurant or enjoy their meals outdoors in the courtyard.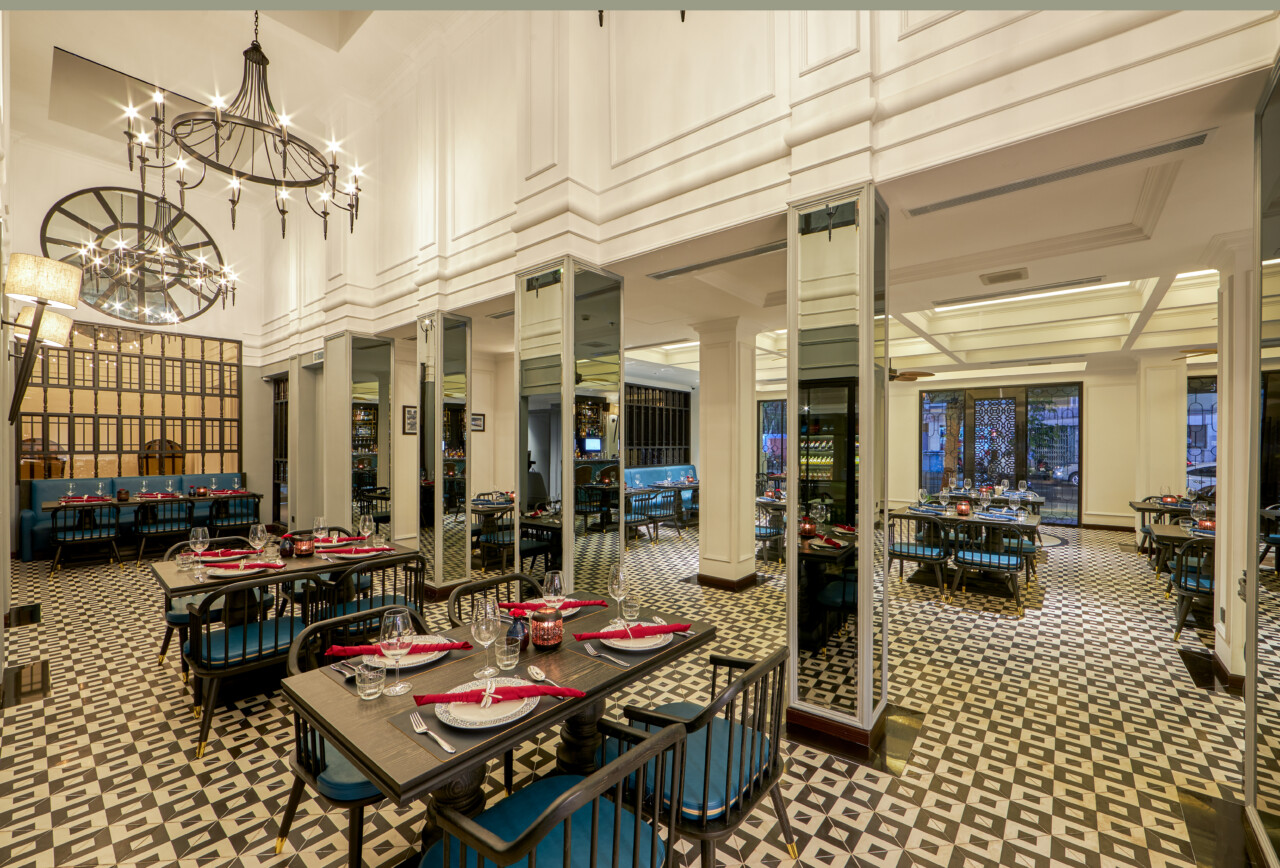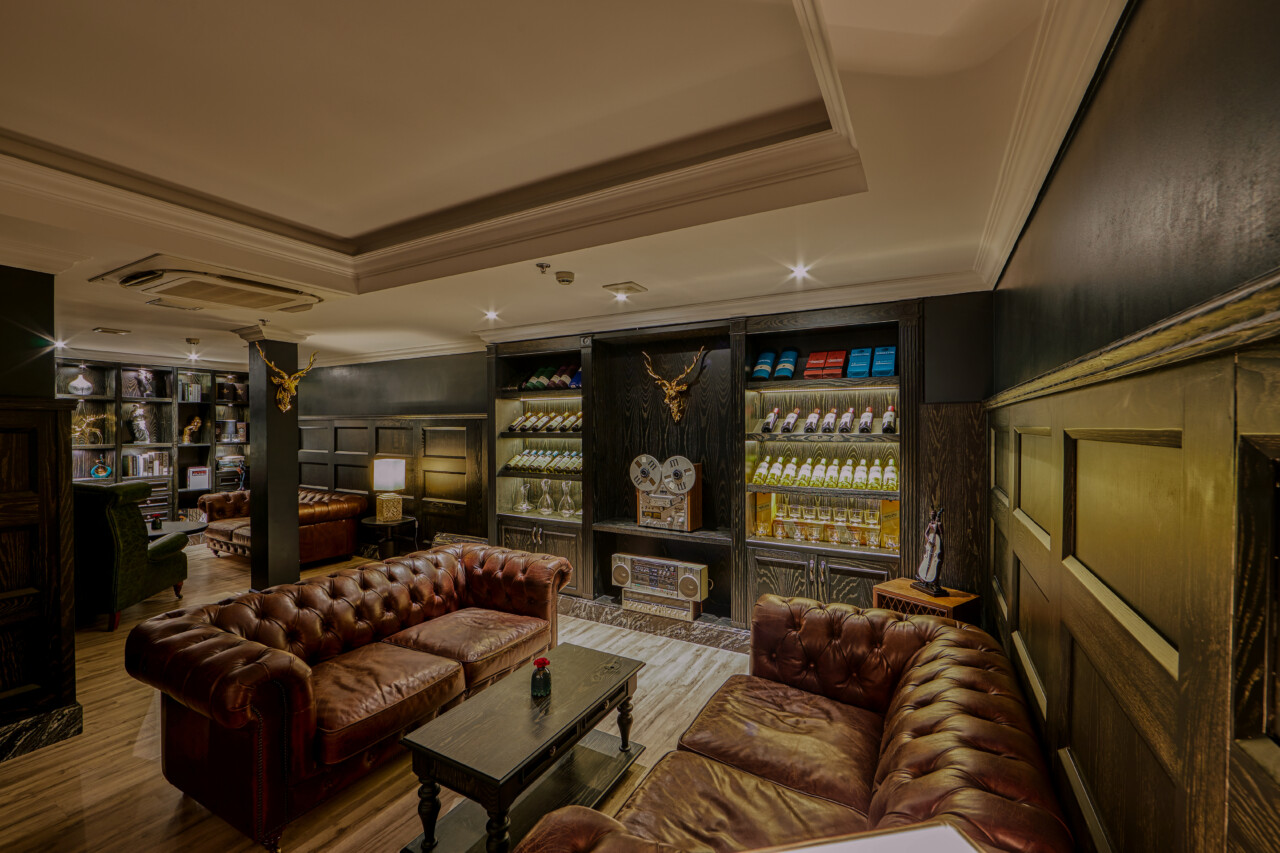 In conclusion, Hôtel D'Melin is a perfect choice for those who want to experience the charm of traditional Vietnamese design while enjoying modern.
Guests are greeted by friendly and professional staff who are dedicated to ensuring guests' satisfaction during their stay. To further enhance guests' satisfaction, Hôtel D'Melin offers variety of promotions and deals that make it easy for guests to make a decision where to stay when travel Vung Tau.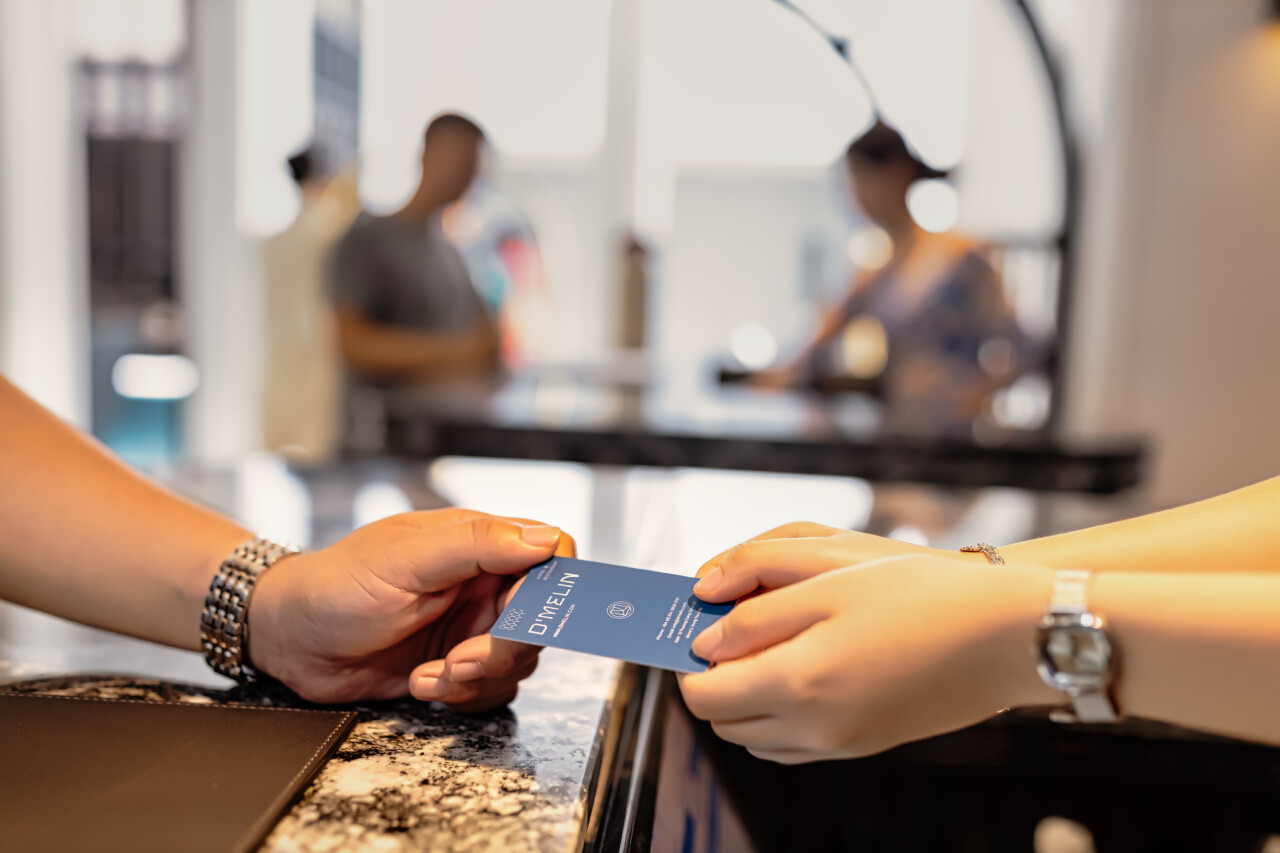 Overall, Hôtel D'Melin is a standout choice for travelers seeking a unique and memorable experience in Vung Tau City. With its catchy and original decor, top-notch service, and attractive promotion, it offers everything guests could want in a hotel.
Contact for reservation: 0976365099 (zalo)
Address: 12 Truong Cong Dinh, ward 2, Vung Tau
Website: www.dmelin.com
Fanpage: www.facebook.com/dmelinvungtau
Zalo OA: HÔTEL DMELIN