In the embrace of the French Village, L'Étable stands as a restaurant serving European delights which born from talented hands. Within its gentle confines, we invite our valued guests to indulge in the culinary culture infused with the Western spirit, where charm and grace radiate through every dish.
The European menu at L'Étable is ingeniously crafted by Head Chef Janne Ollikainen. With over 20 years of experience in five-star dining establishments, such as Accor and Marriott, Chef Janne places great emphasis on the quality of each ingredient, meticulous culinary techniques, and creative food presentation. Every dish served to guests is an exquisite and memorable experience.
Every detail of L'Étable is thoughtfully designed to evoke a sense of French allure. The soft lighting casts a gentle glow on the rustic yet refined decor, transporting patrons to the streets of Paris. Sip on a glass of fine wine as you peruse the carefully curated menu, meticulously created to showcase the best of Western cuisine. The talented chefs, masters of their craft, infuse each dish with creativity and artistry, reinventing traditional  recipes with modern flair.
The highlight of L'Étable's menu is the two signature dishes, namely Grilled Duck with Truffle, Grape Salad, Red Wine Sauce, and Pumpkin, and Gnocchi Wagyu Ox Cheeks Ragu.
Chef Janne's menu focuses on premium imported ingredients to preserve the authenticity of Western cuisine. Diners will also indulge in specially sourced organic produce, particularly in the selection of fresh vegetables, while all sauces are homemade.
Apart from the restaurant's signature dishes, Chef Janne also recommends the following best-selling items at L'Étable:
Moules Marinières
Using only the finest Bay Scallops from Bantry Bay, Ireland, our chefs at L'Étable skillfully prepare a special butter sauce infused with white wine. Chef Janne suggests enjoying this dish with slices of bread, dipping them into the flavorful sauce, and savoring it alongside a glass of exquisite white wine for an enhanced dining experience.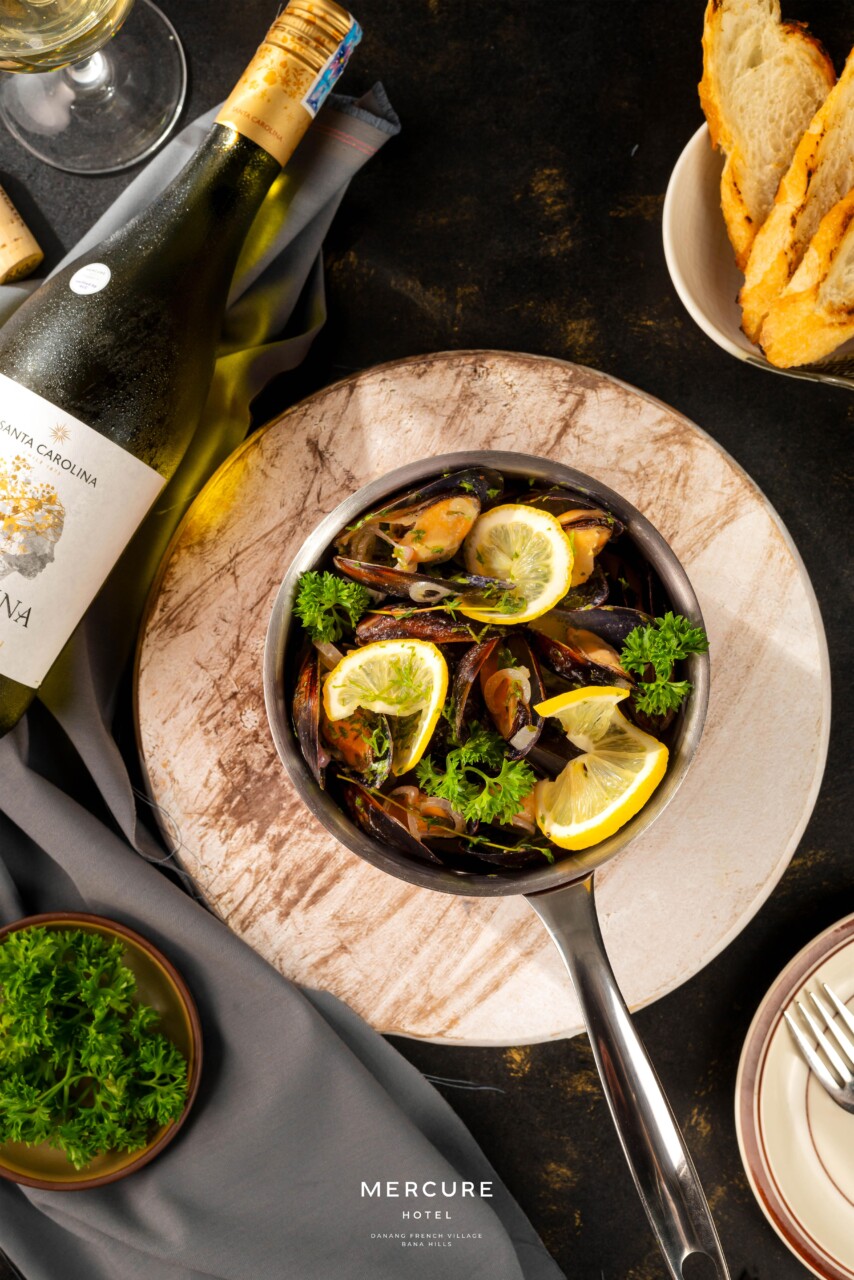 Conchiglie Giganti Al Ragu di Manzo
Conchiglie, also known as shell pasta, distinguishes itself with its unique shape. Unlike traditional Italian pasta dishes, the beef is slow-cooked for hours, resulting in a tender and succulent texture when combined with the homemade tomato sauce. The sauce is carefully placed inside the "shells" of the pasta, creating a well-rounded flavor. Conchiglie with Braised Beef Cheeks is especially beloved by young visitors to L'Étable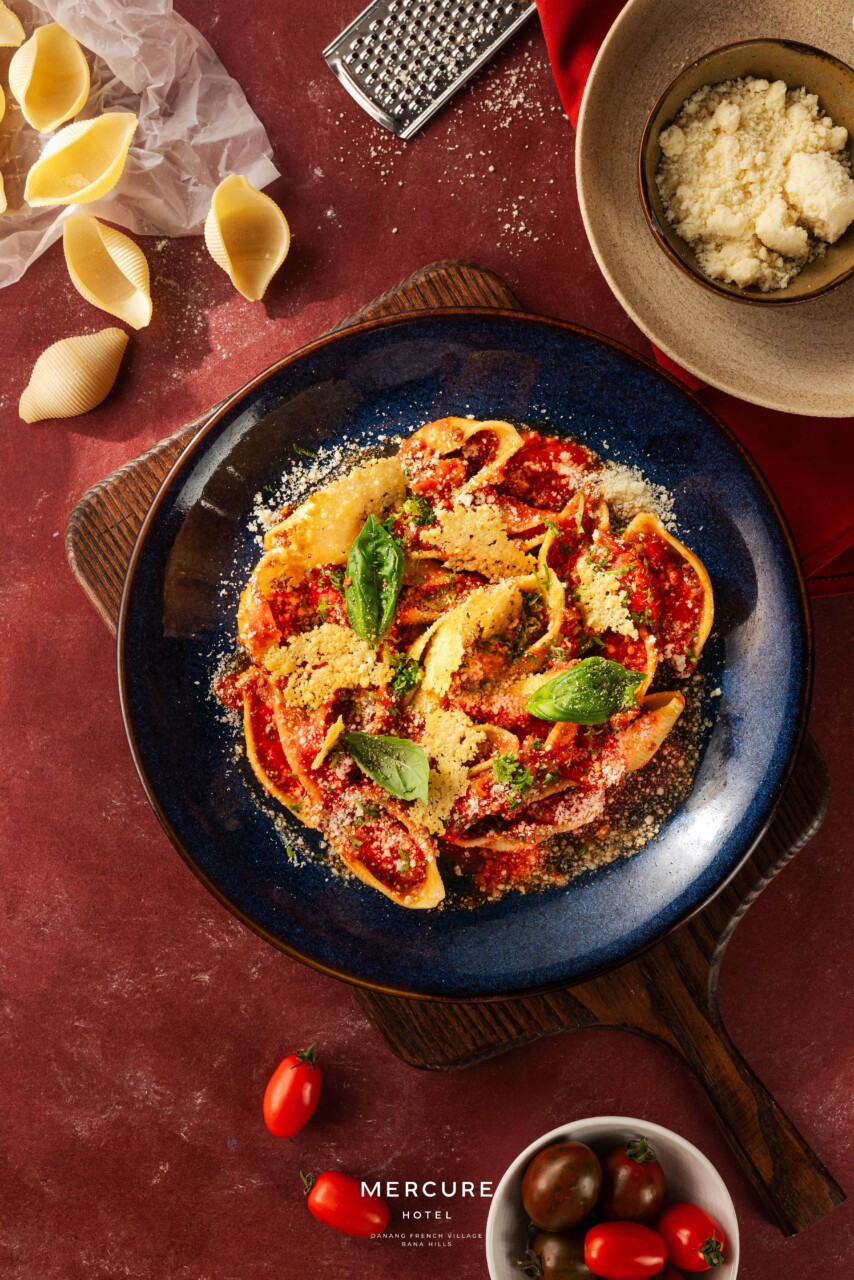 Duck Confit
Duck Confit is a classic French delicacy, popular for its intricate preparation, resulting in a dish that is brimming with enticing flavors and captivating to the palate. Prior to being slow-cooked at a precise temperature of 85 degrees Celsius, the duck leg is marinated with a blend of spices and chilled for a duration of 12 hours. When savoring Duck Confit, diners are astounded by the supple and elastic texture of the skin, coupled with the remarkably tender and succulent meat within.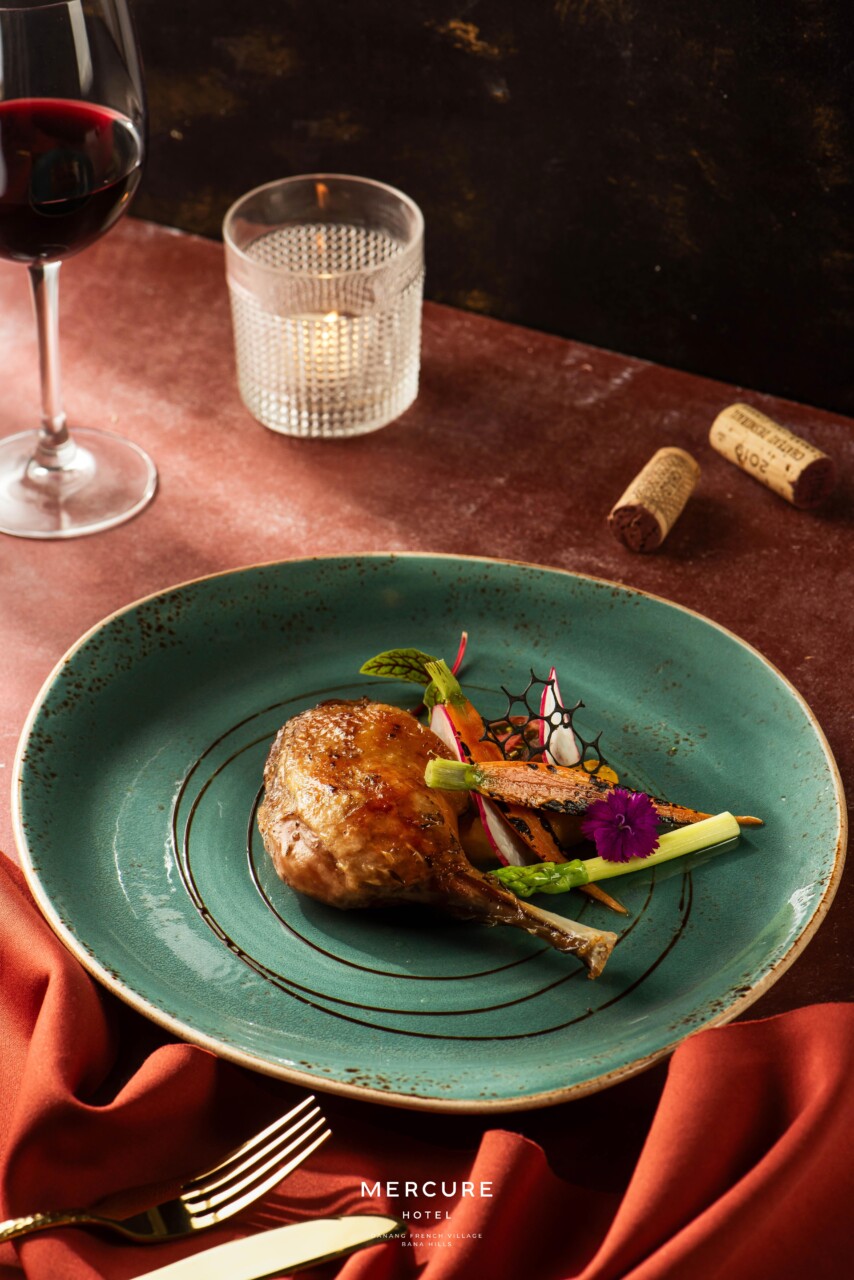 About Mercure Danang French Village Bana Hills:
This luxury mountain hotel in Danang, nestled in the scenic mountain range of the Bana Hills – delivers the very height of service, relaxation, diversion, and natural beauty. At 1,487 metres above sea level, Mercure Danang is graced with a stunning view of the surrounding natural landscapes and the vibrant city of Danang below. The hotel's design is inspired by 19th century Gothic architecture and offers an idyllic setting above the clouds for family vacations, business trips, and, especially, romantic getaways.
This summer, Mercure Danang introduced the "Summer on Hills" promotion, offers you offer you a residing overnight in a French castle in the misty mountains on the top of Ba Na and a perfectly dreamy summer holiday, from only VND 2.225.000 NET/guest/night (including complimentary 2-way cable car tickets to Sun World Ba Na Hills)
Booking & Stay period: from now till 15/09/2023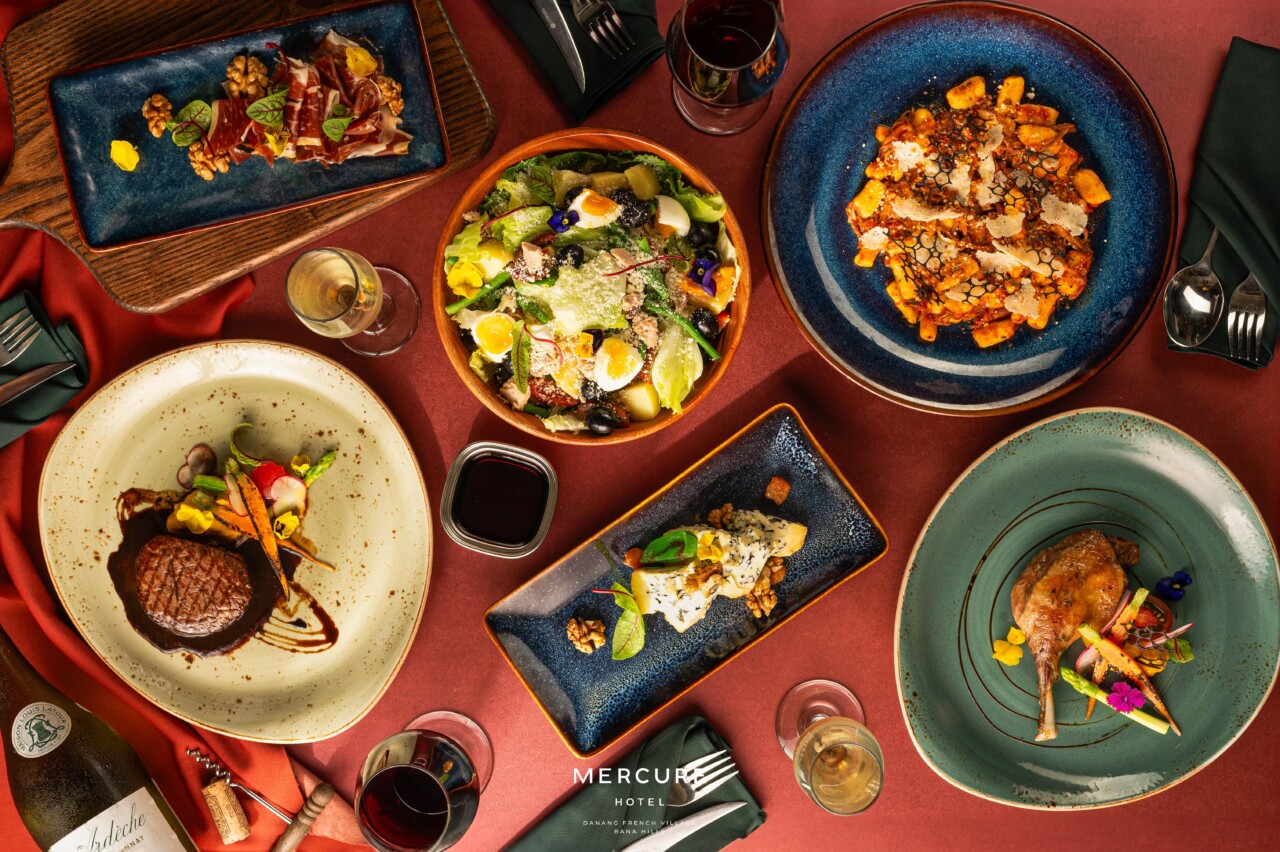 Contact point:
Mercure Danang French Village Bana Hills
An Son Hamlet, Hoa Ninh Commune, Hoa Vang District, Danang
Phone number: +(84) 2363 799 888
Email: [email protected]
Website: https://www.mercure-danang-banahills-french-village.com/