Additional 2X points for bookings and stays at any participating Oakwood and The Unlimited Collection properties from 15 April to 31 May 2023
The Ascott Limited (Ascott), a lodging business unit wholly owned by CapitaLand Investment, will launch an anniversary campaign for its loyalty programme Ascott Star Rewards (ASR) on 15 April 2023. As part of the anniversary campaign, members can earn 25% bonus points when they book and stay at any of Ascott's ASR participating properties from 15 April to 31 May 2023.
The addition of Oakwood and The Unlimited Collection brands through Ascott's strategic acquisition in July 2022 into the portfolio, further expands the growing list of properties that ASR members may enjoy privileges at. All bookings made for stays at participating properties across the Oakwood and The Unlimited Collection brands will further entitle members to an added 2X points for the same period. These include properties in Indonesia, India, Malaysia, Singapore, Thailand, Vietnam and Cambodia.
ASR points earned can be fully redeemed for stays at participating properties spanning 14 brands globally, with no minimum spend required nor blackout period. Alternatively, points can also be exchanged for rewards with our partners or channelled towards a good cause.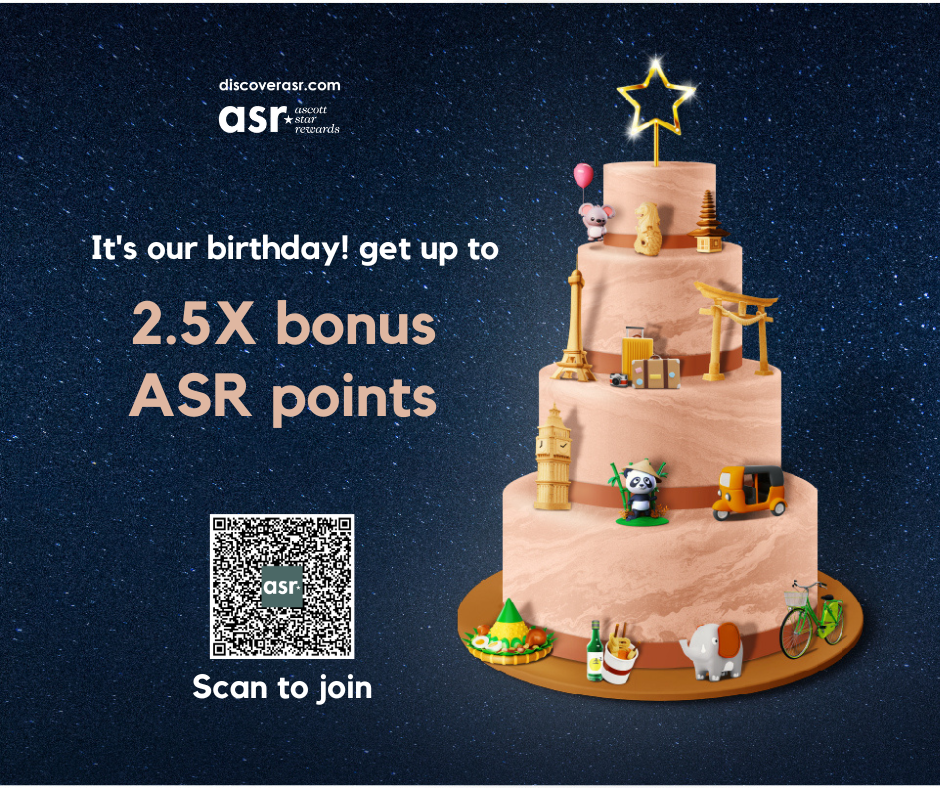 Celebrating the fourth year since its launch in 2019, ASR has seen exponential growth with a 36% increase in membership year-on-year in 2022. ASR members currently enjoy exclusive access to year-long discounts off best flexible rates, seasonal member-only offers, birthday vouchers and stay privileges, with direct bookings made through Ascott's brand website discoverasr.com and the mobile app. Guests holding elite memberships from other hospitality loyalty programmes will also benefit from an equivalent status-match when they sign up for an ASR membership.
Ms Tan Bee Leng, Ascott's Managing Director for Brand & Marketing, said: "We launched the ASR programme back in 2019 with a commitment to develop it as one of the strongest hospitality rewards programmes. Four years on and in spite of the challenges as a result of the pandemic, we are proud to continue upholding this ambition. Flexibility, convenience and stay benefits are just some of the offerings to empower our guests to make the most out of their stay with us. As consumer travel demand evolves, we strive to continue building customer loyalty by ensuring that our offerings remain relevant and compelling enough to meet the increasing expectations of an attractive loyalty programme. Since ASR's inception, the programme has witnessed strong membership growth and value, with ASR members contributing to nearly 90% of Ascott's direct bookings online, out of which 50% are repeat guests."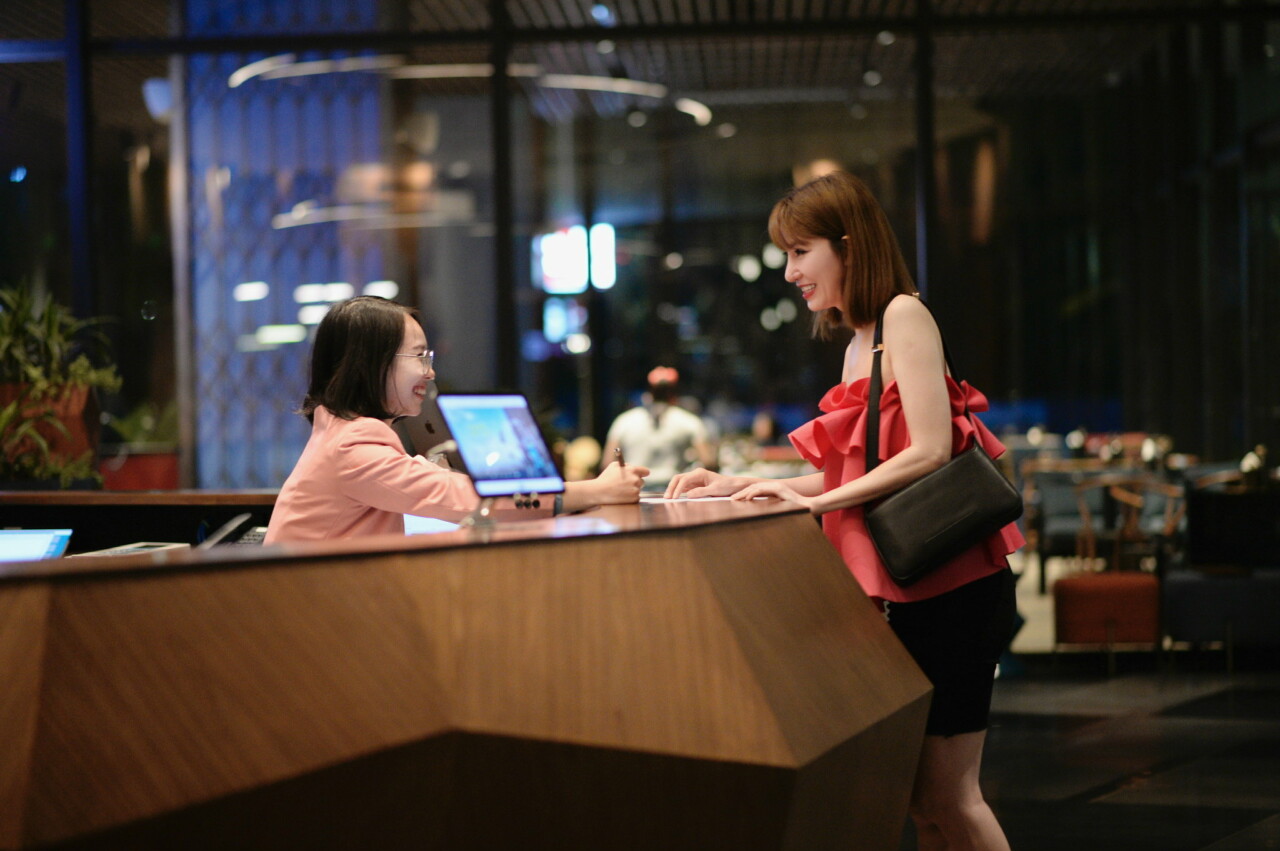 With the next phase of growth, the ASR programme will progressively be elevated with value-add experiences for all members, starting with a complimentary one-year Wall Street Journal (WSJ) subscription for eligible Platinum members who have booked and completed a stay during the campaign period. The subscription will include unlimited access to WSJ.com, podcasts and its newsletter, The Daily Shot.
Poised to continue its growth momentum in the years ahead, the programme has since received strong industry recognition, clinching the Best Hotel Rewards title in the prestigious TripZilla Excellence Awards 2022, and Outstanding Loyalty Program of the Year 2022 by Platinum Traveller's Hospitality Annual Awards in China.
For more information on this campaign, please visit https://www.discoverasr.com/ASRBirthdaySale.
About The Ascott Limited
The Ascott Limited (Ascott) is a Singapore company that has grown to be one of the leading international lodging owner-operators. Ascott's portfolio spans over 220 cities across more than 40 countries in Asia Pacific, Central Asia, Europe, the Middle East, Africa, and the USA.
Ascott has over 94,000 operating units and more than 64,000 units under development, making a total of over 159,000 units across more than 900 properties.
The company's serviced apartment, coliving and hotel brands include Ascott, Citadines, lyf, Oakwood, Quest, Somerset, The Crest Collection, The Unlimited Collection, Préférence, Fox, Harris, POP!, Vertu and Yello.
Ascott's loyalty programme, Ascott Star Rewards, offers exclusive benefits to its members when they book directly with Ascott for their stays at its participating properties.
Ascott, a wholly owned subsidiary of CapitaLand Investment Limited, pioneered Asia Pacific's first international-class serviced apartment with the opening of The Ascott Singapore in 1984. Today, the company boasts almost 40 years of industry track record and award-winning brands that enjoy recognition worldwide.
For more information, please visit www.discoverasr.com
About CapitaLand Investment Limited (www.capitalandinvest.com)
Headquartered and listed in Singapore, CapitaLand Investment Limited (CLI) is a leading global real estate investment manager (REIM) with a strong Asia foothold. As at 31 December 2022, CLI had S$132 billion of real estate assets under management, and S$88 billion of real estate funds under management (FUM) held via six listed real estate investment trusts and business trusts, and more than 30 private vehicles across Asia Pacific, Europe and USA. Its diversified real estate asset classes cover retail, office, lodging, business parks, industrial, logistics and data centres.
CLI aims to scale its FUM and fee-related earnings through fund management, lodging management and its full stack of operating capabilities, and maintain effective capital management. As the investment management arm of CapitaLand Group, CLI has access to the development capabilities of and pipeline investment opportunities from CapitaLand's development arm.
As a responsible company, CLI places sustainability at the core of what it does and has committed to achieve net zero emissions by 2050. CLI contributes to the environmental and social well-being of the communities where it operates, as it delivers long-term economic value to its stakeholders.