After just over four months of the official opening, Ana Mandara Cam Ranh is proud to have achieved the 5-star standard certification for quality, design, facilities, and service standards, appraised by the Vietnam National Administration of Tourism (VNAT).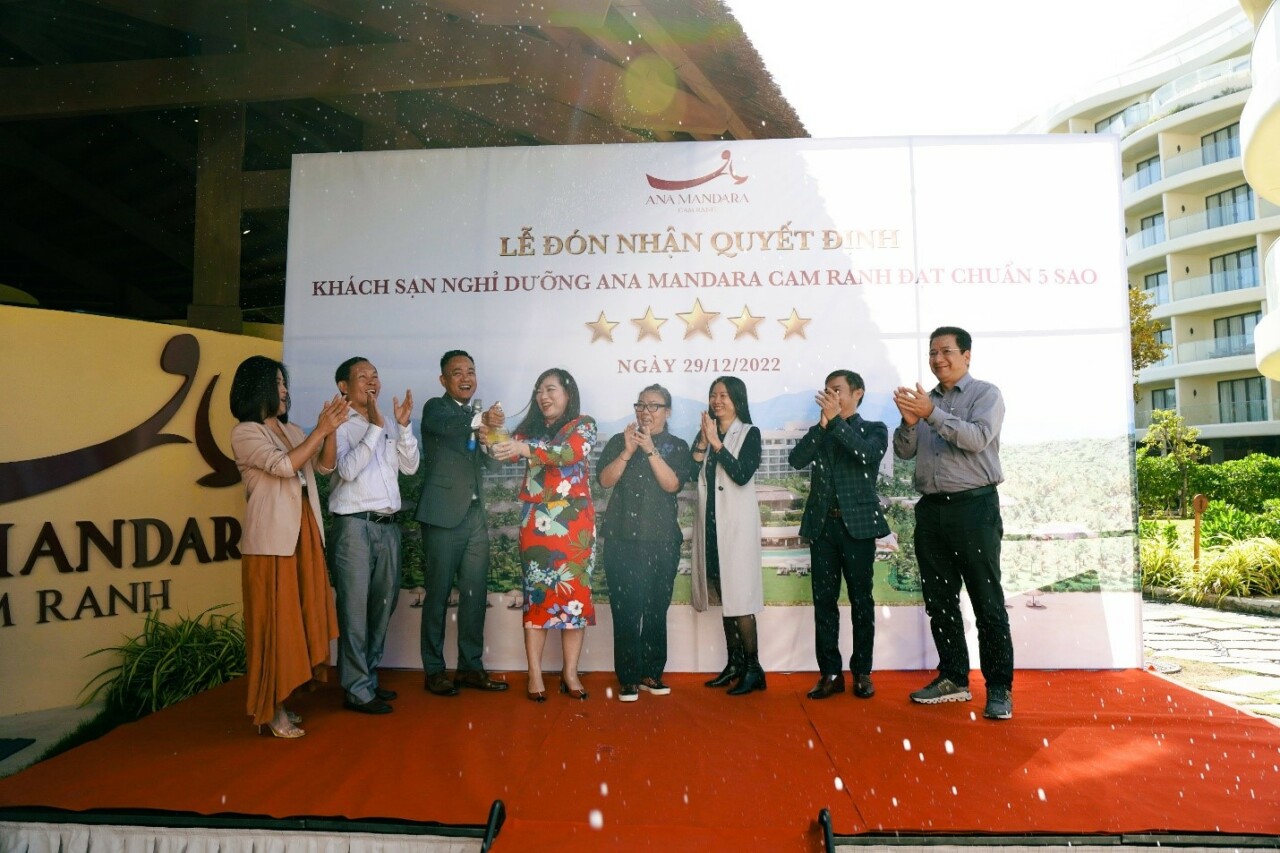 Opened from 7/7/2022 and officially completed the facilities to serve visitors from the end of September, after more than four months of unremitting efforts, Ana Mandara Cam Ranh has constantly impressed domestic and foreign tourists with an eye-catching design image, quality service experience and inspirational stories of a brand that inherits the success of a resort legend of Khanh Hoa province's tourism. All these become essential stepping stones for Ana Mandara Cam Ranh to complete rigorous evaluation standards to fully meet all five-star resorts' criteria of a 5-star resort.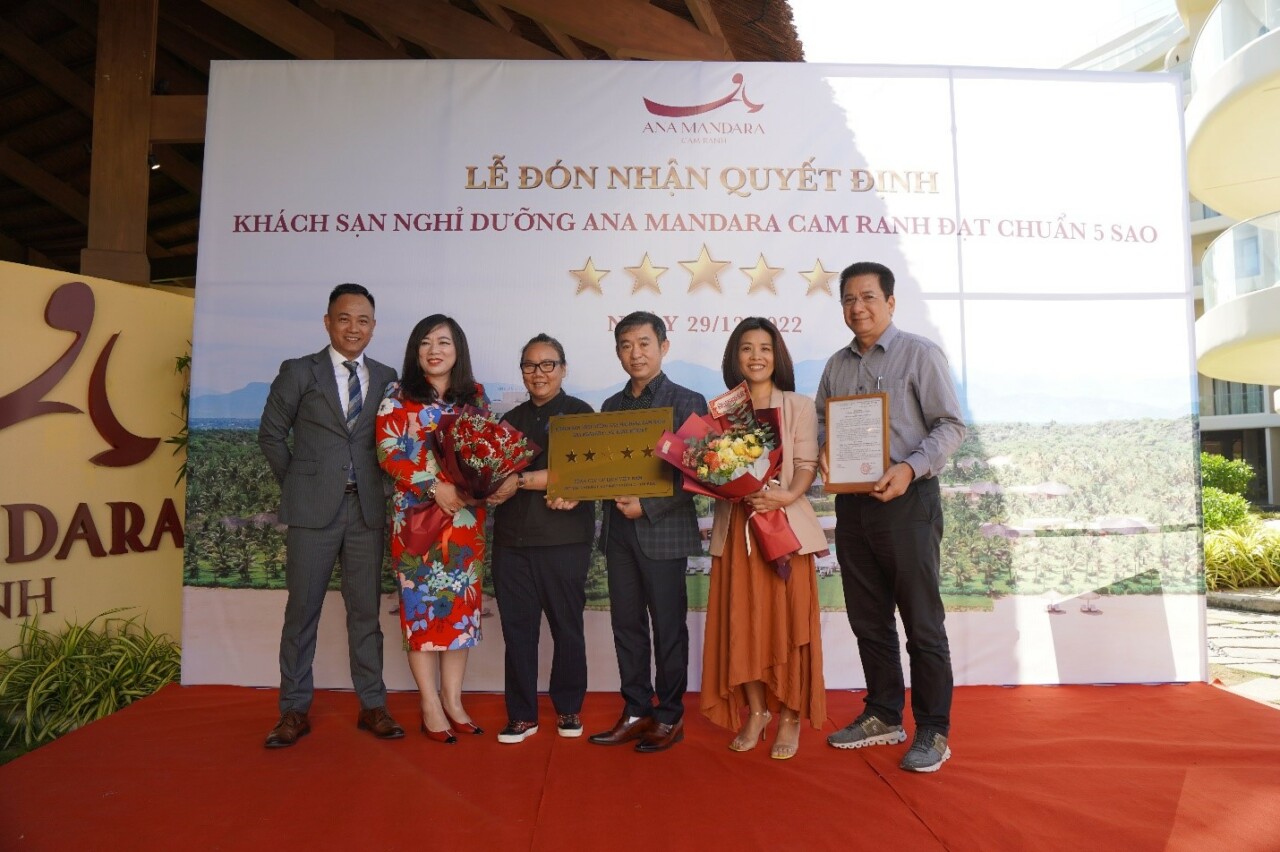 In the ceremony to receive the decision, Nguyen Van Hoa – General Director, shared: "The 5-Star certificate confirms the flagship status of Ana Mandara Cam Ranh in Vietnam and reflects the service quality, unique architecture, and professional and effective work of the team. Especially investing in the infrastructure of the whole resort, we are proud to become a new 5-star brand on the map of the tourism industry in Vietnam in the future."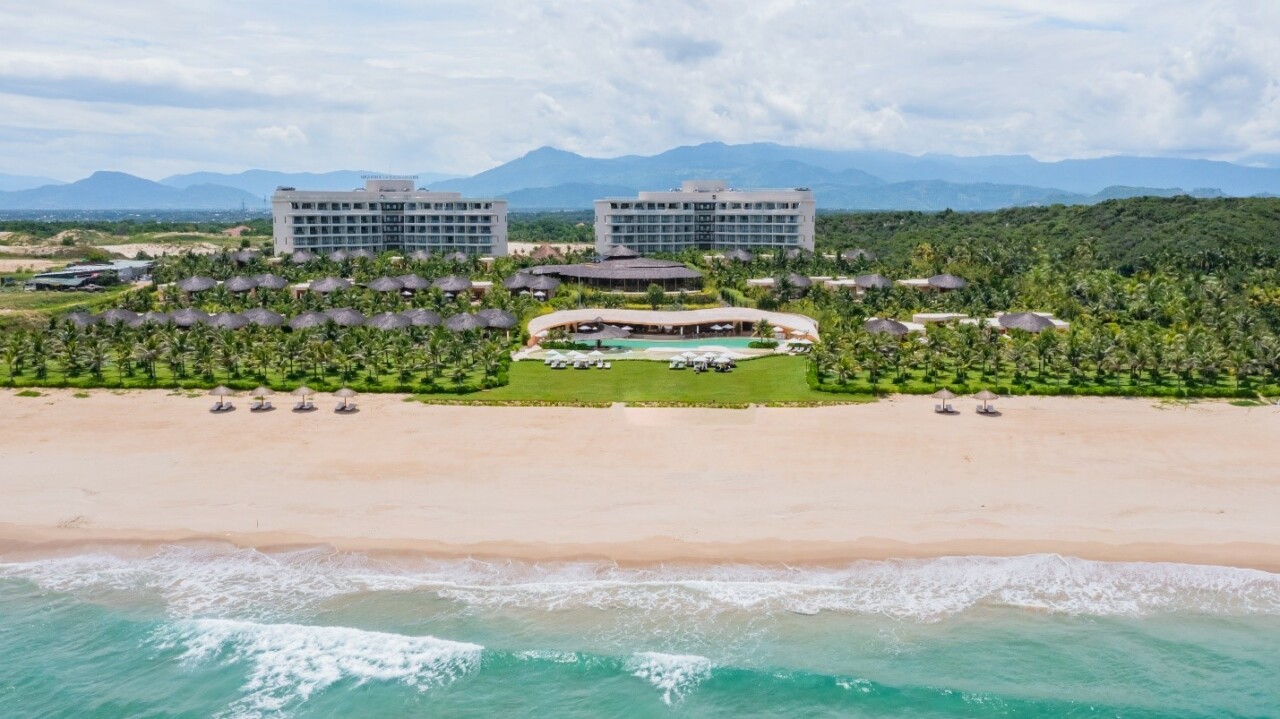 Located in one of the most beautiful areas of Vietnam's South-Central Coast and nestling along the majestic coastline of Bai Dai Beach in Cam Ranh Bay, Ana Mandara Cam Ranh has all the elements of a perfect resort in terms of location, outstanding architecture, and variety of utilities. The resort includes 36 beautifully crafted Villas and 140 Rooms & Suites, some relaxing spaces such as a large outdoor swimming pool designed with beautiful curves, two restaurants serving Asian and European cuisine luxury, a beach pool bar, a spa area, a modern gym center, and Kids Club (indoor and outdoor). Besides, with the flexible meeting space, Ana Mandara Cam Ranh has become the perfect venue for MICE tourism thanks to its high-end facilities, varied amenities, and experience organizing international and domestic events in Bai Dai, Cam Ranh.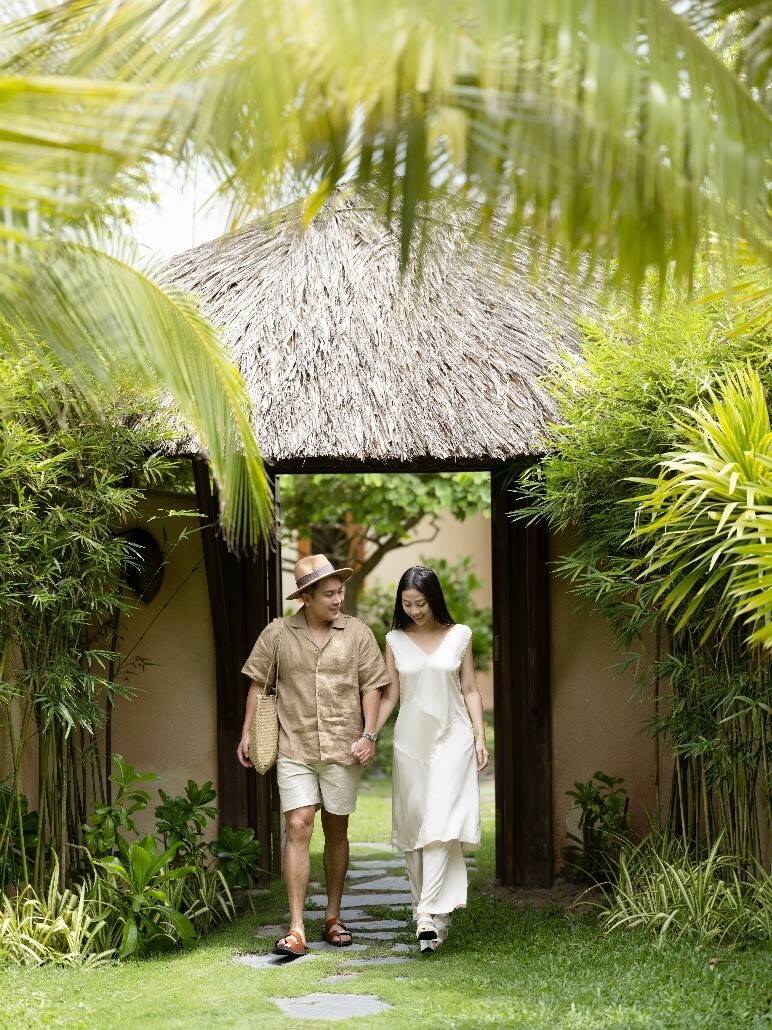 With 5-star standards, comfortable facilities, a convenient location, attractive cuisine, and people-centered service criteria, Ana Mandara Cam Ranh is an ideal vacation destination for couples, families, or business leisure travelers. This certification will be a commitment to the service standards that Ana Mandara Cam Ranh brings to guests, ensuring that each holiday is a memorable experience in one of the most vibrant and beautiful place in Southeast Asia.
——–
Ana Mandara Cam Ranh
Located on one of the most beautiful beaches of the South-Central Coast, in Bai Dai, Cam Ranh Bay – a 40-minute drive away from Nha Trang city center and 10 minutes away from Cam Ranh International Airport, Ana Mandara Cam Ranh consists of 176 rooms with exquisite and impressive design. The resort was born to the unique values of one of the legendary service industry brands in Khanh Hoa province. With all the hospitality and enthusiasm, Ana's house confidently brings memorable moments whether it's about meals, sleep, relaxing spa treatments, or fun activities during the holiday.
The Beachfront and Semi Seaview Villas combine delicate indigenous styles inspired by Vietnamese Non-La (conical hat) with chic modernity; the 36 luxurious sea-view villas and 140 elegant suites will provide guests with a comfortable resort space of international standards. The resort includes a restaurant, a pool bar, a large outdoor pool, and other facilities such as a gym, vegetable garden, spa, ballroom and children's play areas— all bespoke for the comfort of guests and loved ones.