Creating the most luxurious accessories out of the ordinary.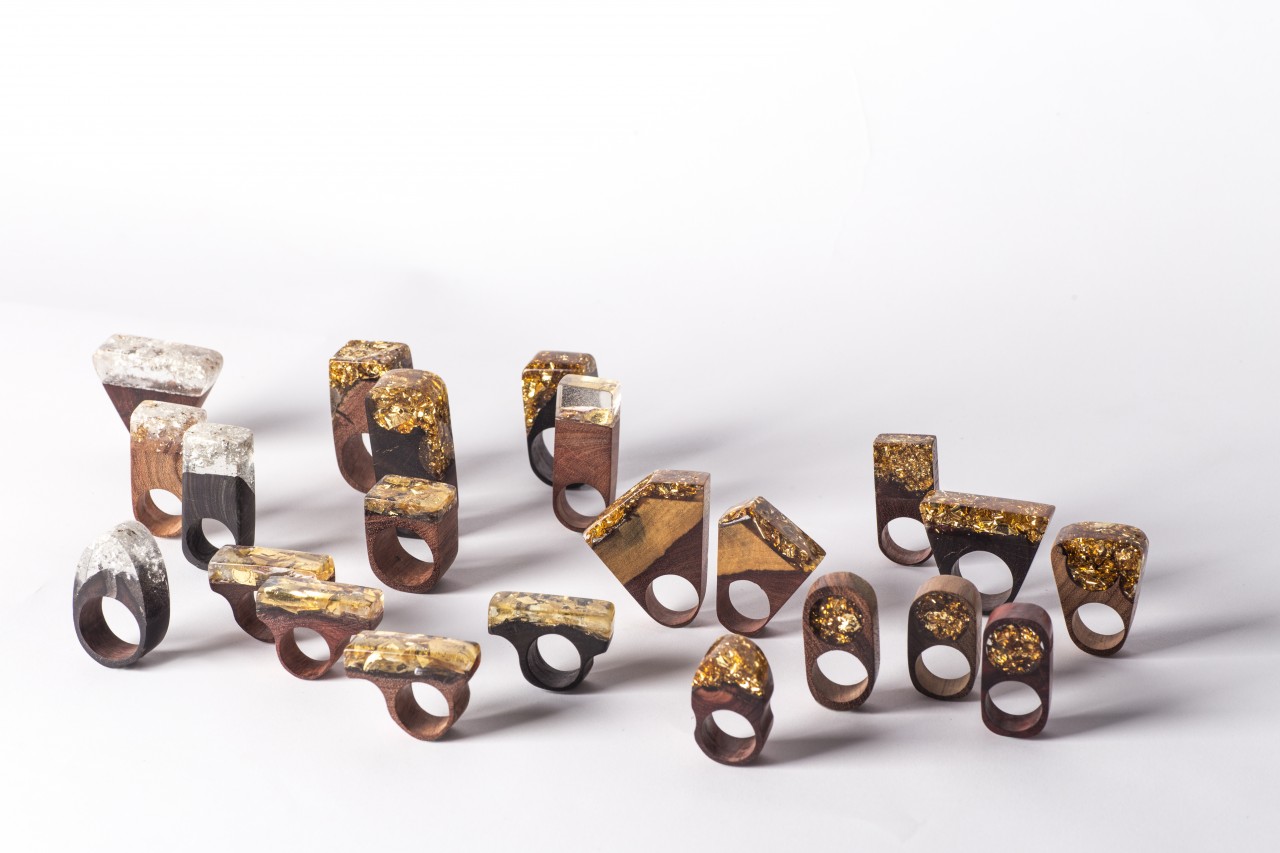 For such mundane and ordinary objects like a piece of wood or a seed, no one would expect them to become luxurious jewelry. But through the eyes of Christiane Campioni these ordinary things have been given a second chance in life. Located by West Lake, byCampioni has a unique collections of jewelry, made entirely from nature's gifts, as well as a variety of decorations and artworks with their signature metal surface.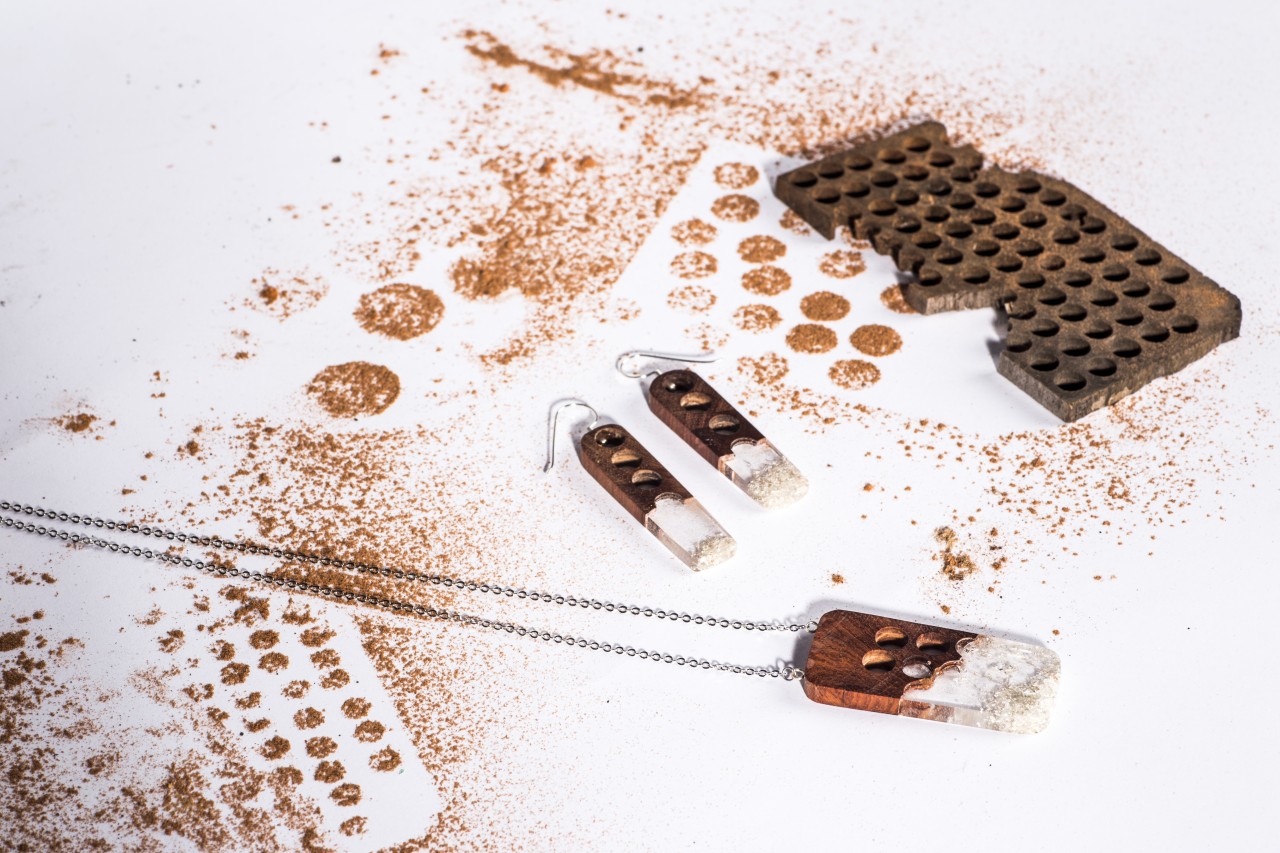 Christiane Campioni met her husband Tobias 20 years ago in Vietnam while she was learning traditional lacquer at the University of Fine Arts in Hanoi. She fell in love with the culture of Vietnam when she came here with her parents the first time in 1997 and also on several visits and long term stays until 2003. Tobias and Christiane came back to Vietnam 10 years later and were inspired by how Vietnam had changed, and decided to live here with their children in 2015.
The Campioni couple had their first big exhibition at the Goethe-Institut, when they moved to Hanoi. They displayed large-scale artworks in a special metal surface technique, adapting Vietnamese lacquer, which became their unique trademark.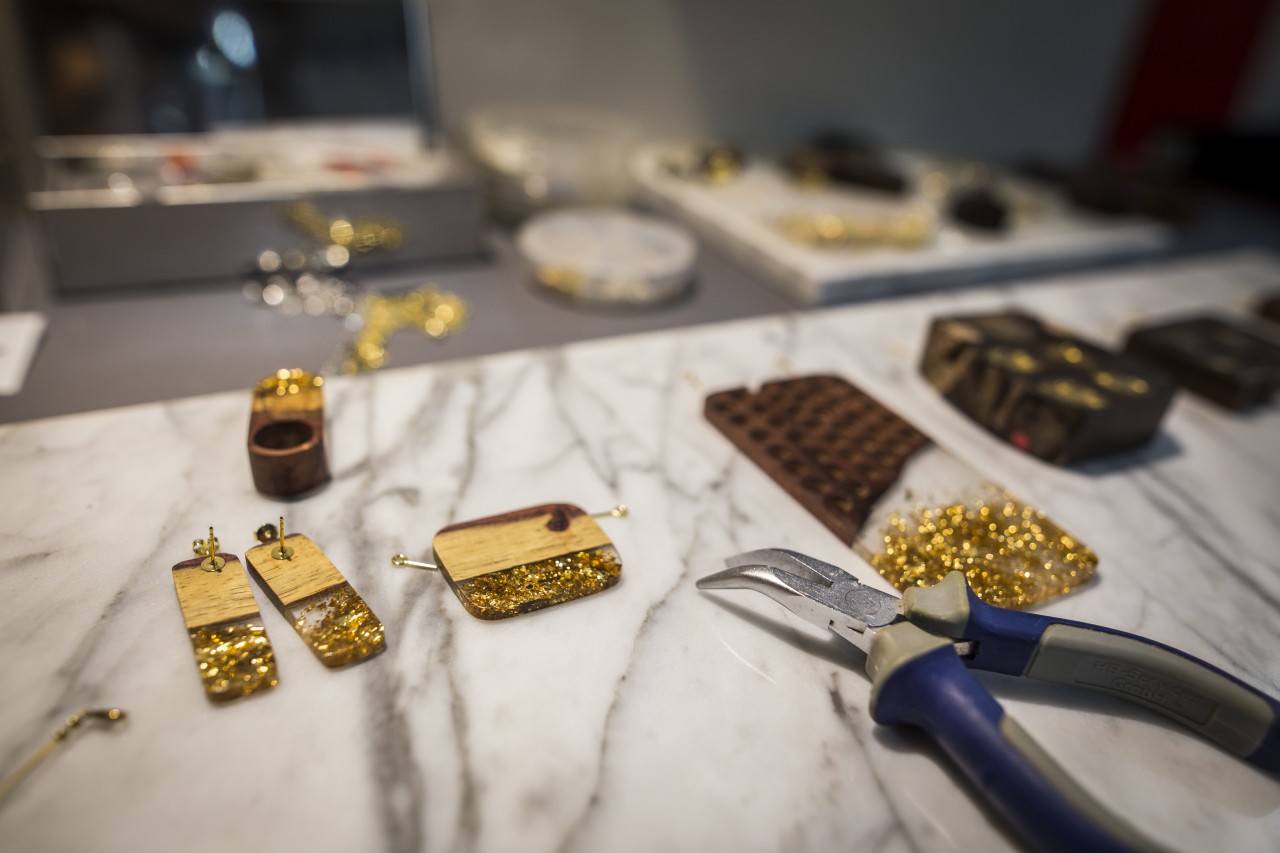 In her workshop at byCampioni they create and display artworks and accessories like jewelry boxes. Christiane showed us a work-in-progress mesh of "Gac", a Tet collection involving the seed of the fruit. The seed of "gac" is covered in fresh red pulp of the fruit, creating the color and flavor of "xoi gac" – a traditional dish during Tet holiday. The dark brown seeds of the fruit, in combination with gold and silver, make great sets of earrings and necklaces. The seeds are partly plated with gold or silver leaf and look like dipped into liquid precious metal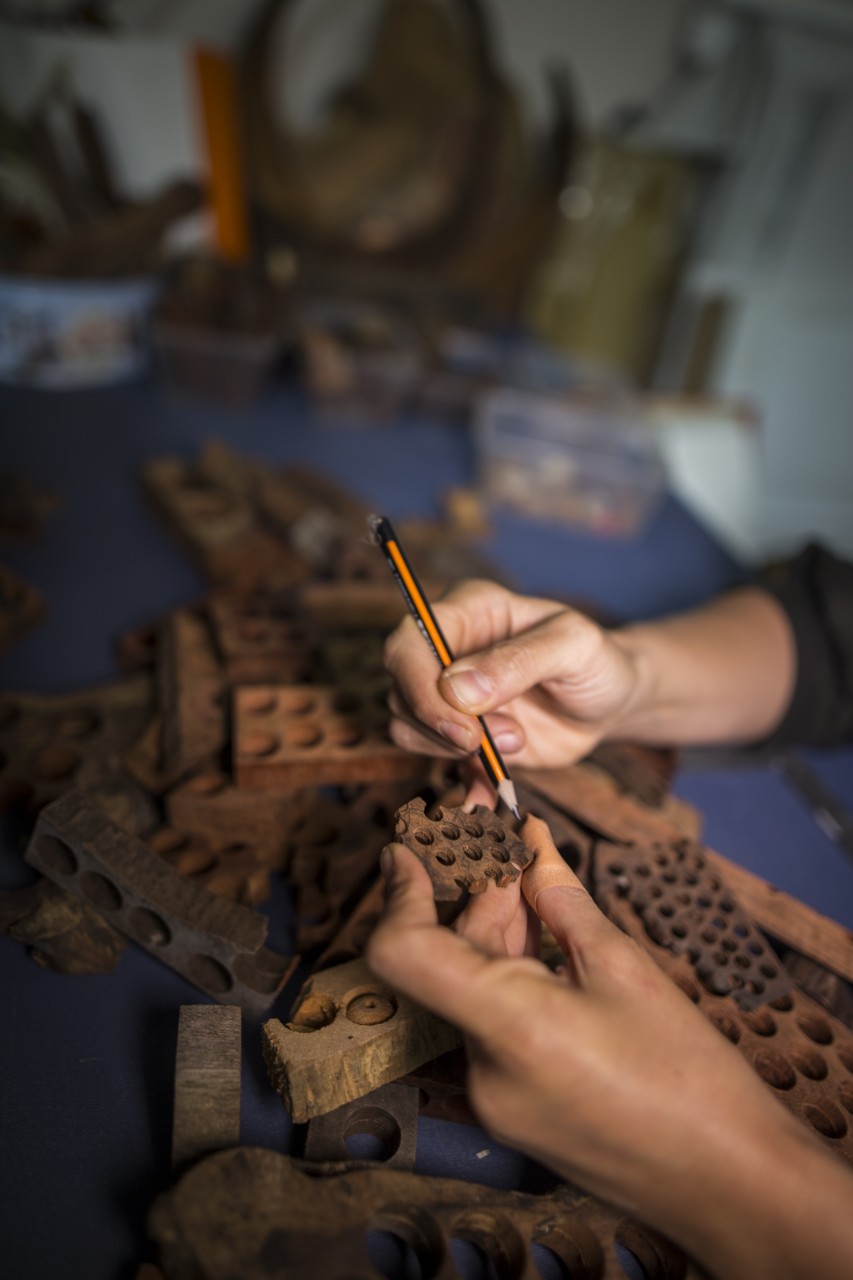 On a trip to Nhi Khe village, south of Hanoi, Christiane learned the process of making the wooden beads for necklaces. She took interest in the sliced woods and collected the leftovers, turning them into a wide variety of necklaces and rings. This is her Unity collection, where Christiane combines her signature gold and silver leaf kept in resin and the sliced woods together.  "Instead of throwing away, I want to repurpose them instead," said Campioni.
Sound of Summer is Campioni's most unique collection with a lovely backstory. It was in April, when she heard a crack and tickling sound. "That's the sound of summer" her friend said. It was from the falling seeds of a flame tree (cây Phượng đỏ). Christiane picked up the seeds and shells and laced them together, creating special earrings and necklaces out of them.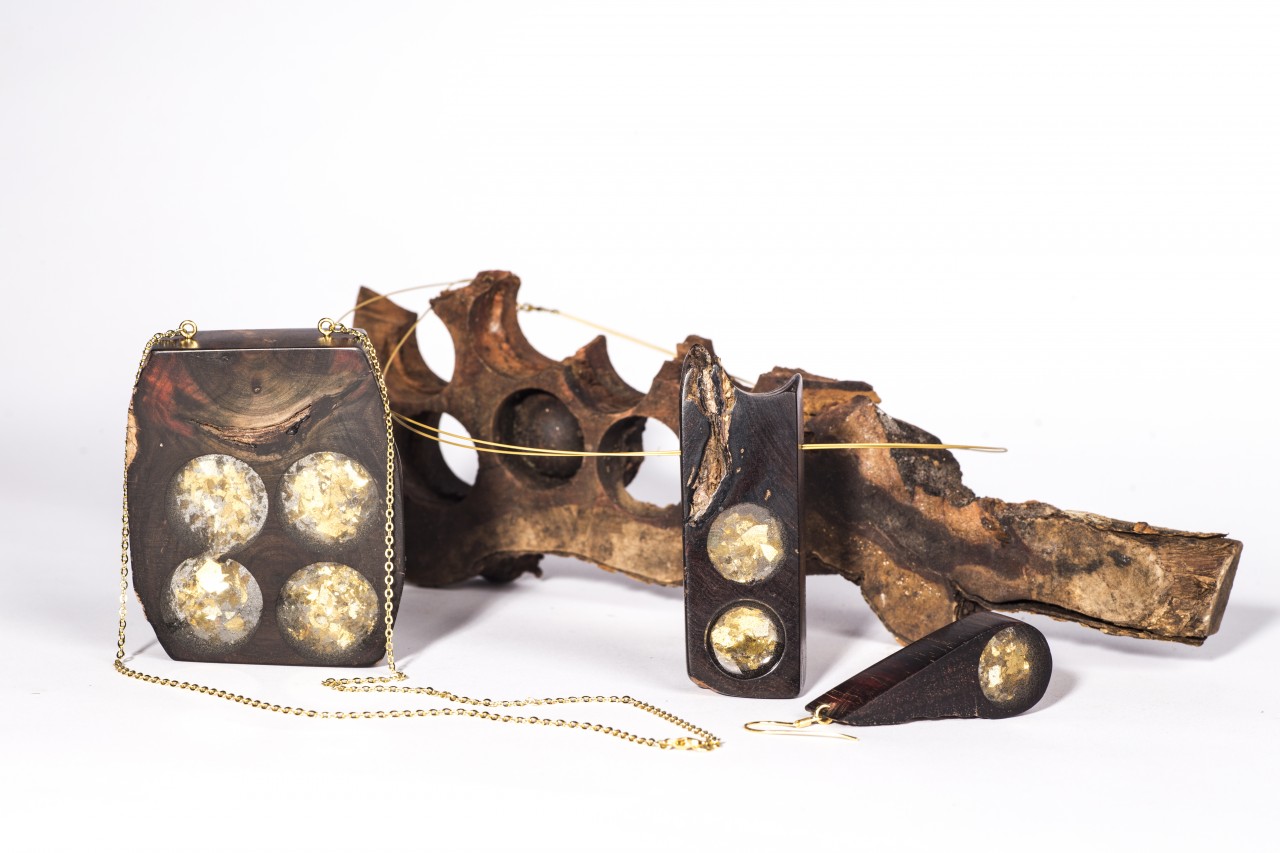 "You can find something beautiful and nice out of the ordinary," said Campioni, "every little piece has its own beauty."
Christiane also showed us other collections: The Reviving Coral, which are made from corals near Cu Lao Cham Island of Quang Nam; The Uganda collection, from jacaranda pods on her visit to Uganda. Campioni's next collection will be made from bamboo, a traditional symbol of Vietnam.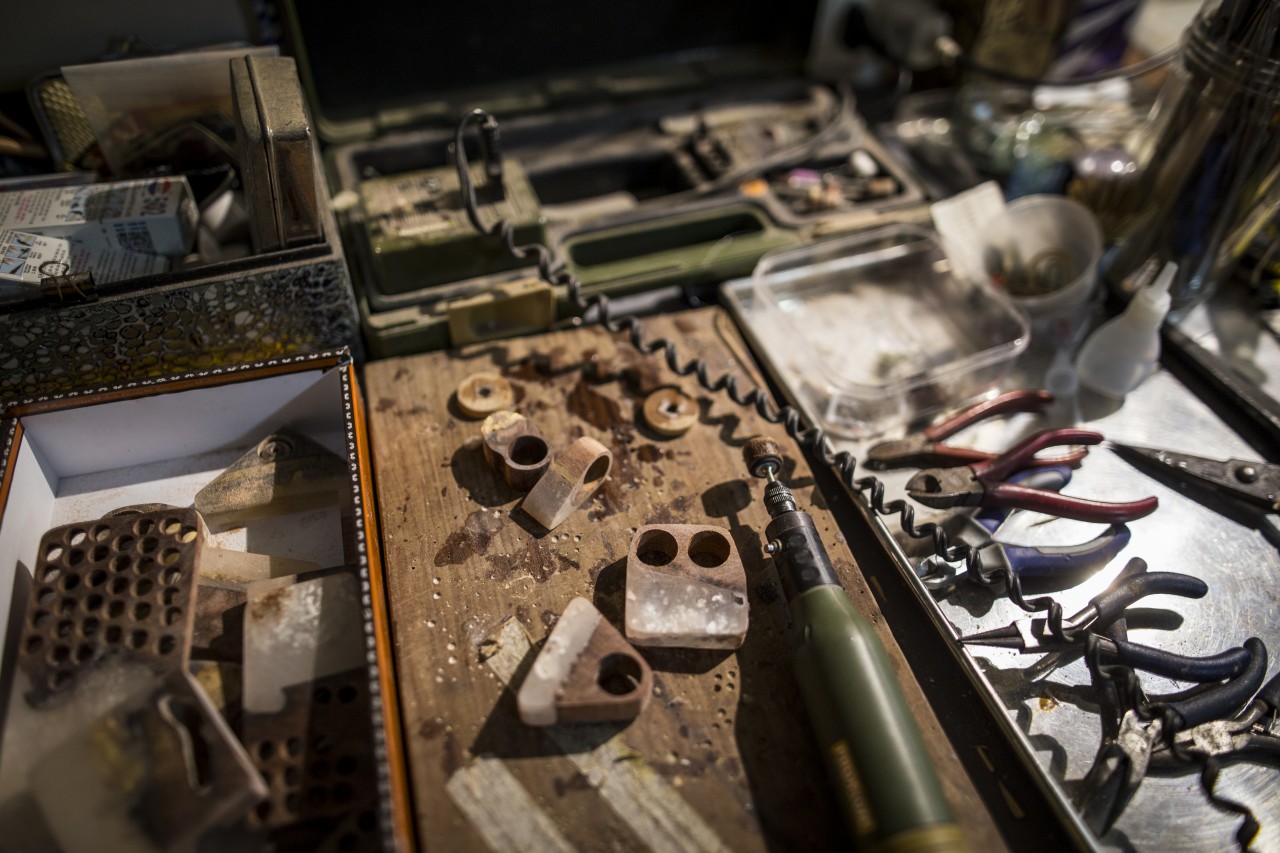 ByCampioni resides by West Lake, filled with flame trees bathed in the sunlight. As I leave the place, I heard the trickling sound – the sound of summer itself. With the love for the culture of Vietnam, and the inspiration of how the country had changed in ten years, Christiane Campioni and her husband Tobias have created artworks, accessories and some of the most unique and luxurious collections of jewelry out of the most ordinary and mundane objects that we tend to take for granted.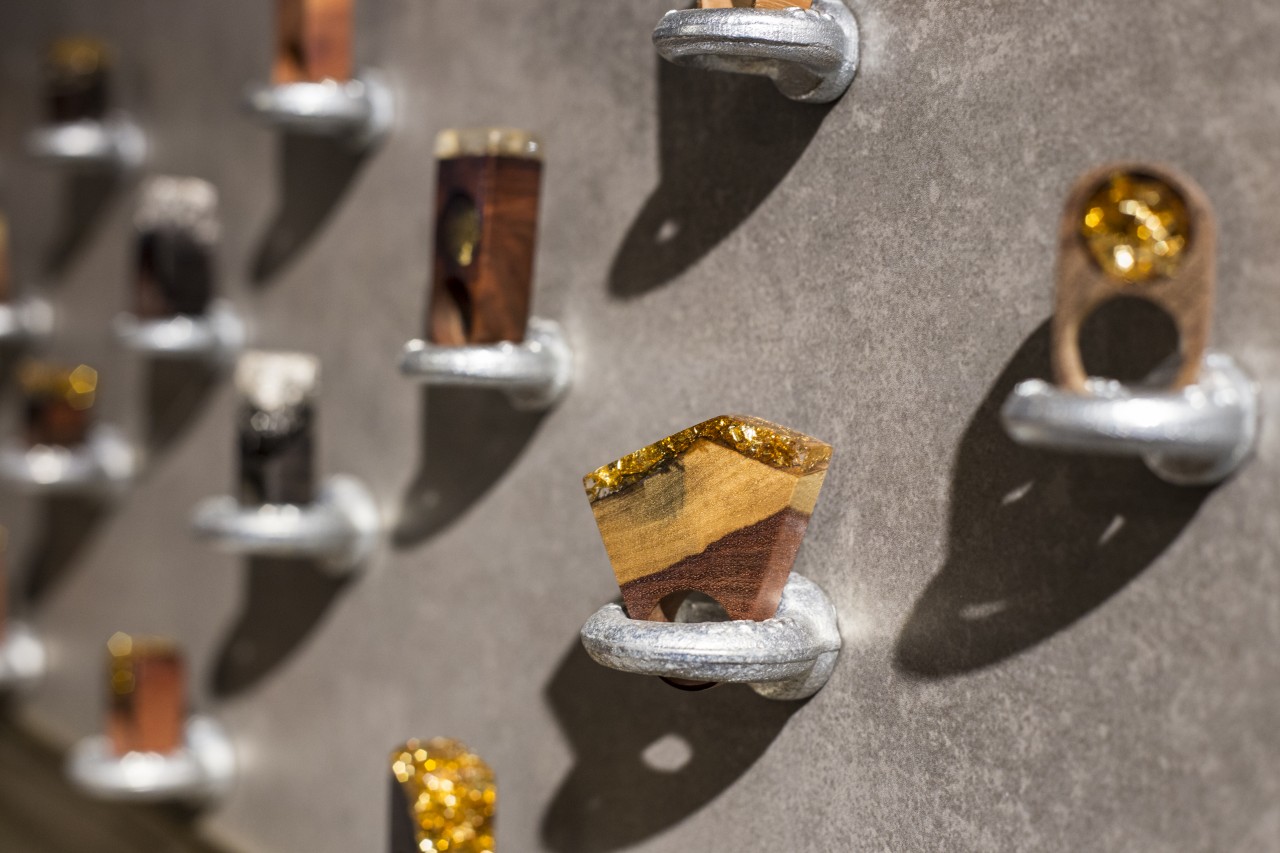 Written by Minh Truong