Holding three Michelin stars is a rare honor that only a few restaurants have achieved, and these Michelin-starred restaurants rank among the world's finest culinary destinations thanks to innovation, creativity and some of the best food you'll ever taste.
Azurmendi: Larrabetzu, Spain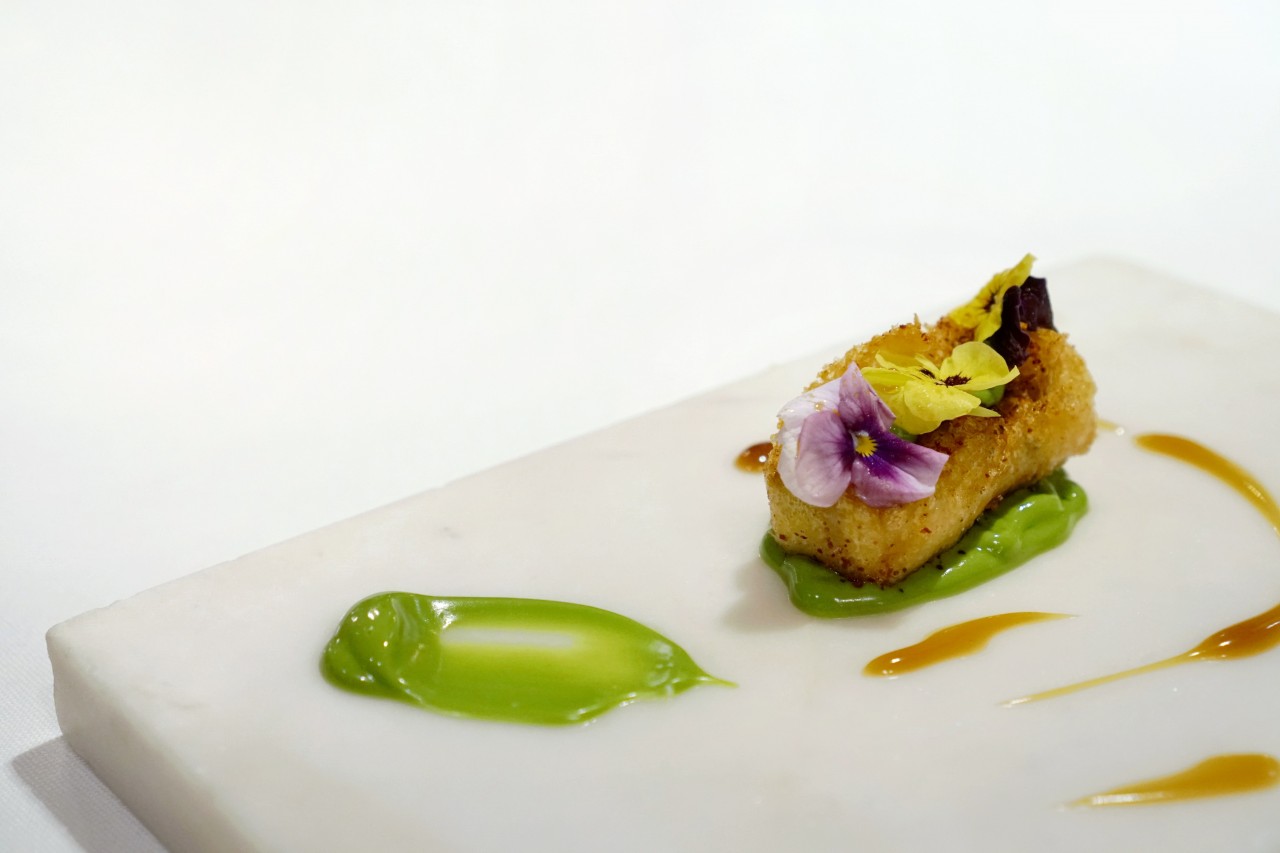 Located in Larrabetzu, Spain, Azurmendi follows the vision of Basque chef Eneko Atxa. Diners are given a unique experience that begins at the restaurant's rooftop vegetable garden, where they get a glance at some of the fresh produce they'll be enjoying for their meal. Diners are then brought through the kitchen to an indoor greenhouse, where some "snacks" are served, such as the restaurant's popular "edible cotton". In the dining room, guests enjoy such exquisite dishes as truffled egg, which is cooked "inside out" with part of the yolk removed and substituted with truffle consommé.
Eleven Madison Park: New York City, USA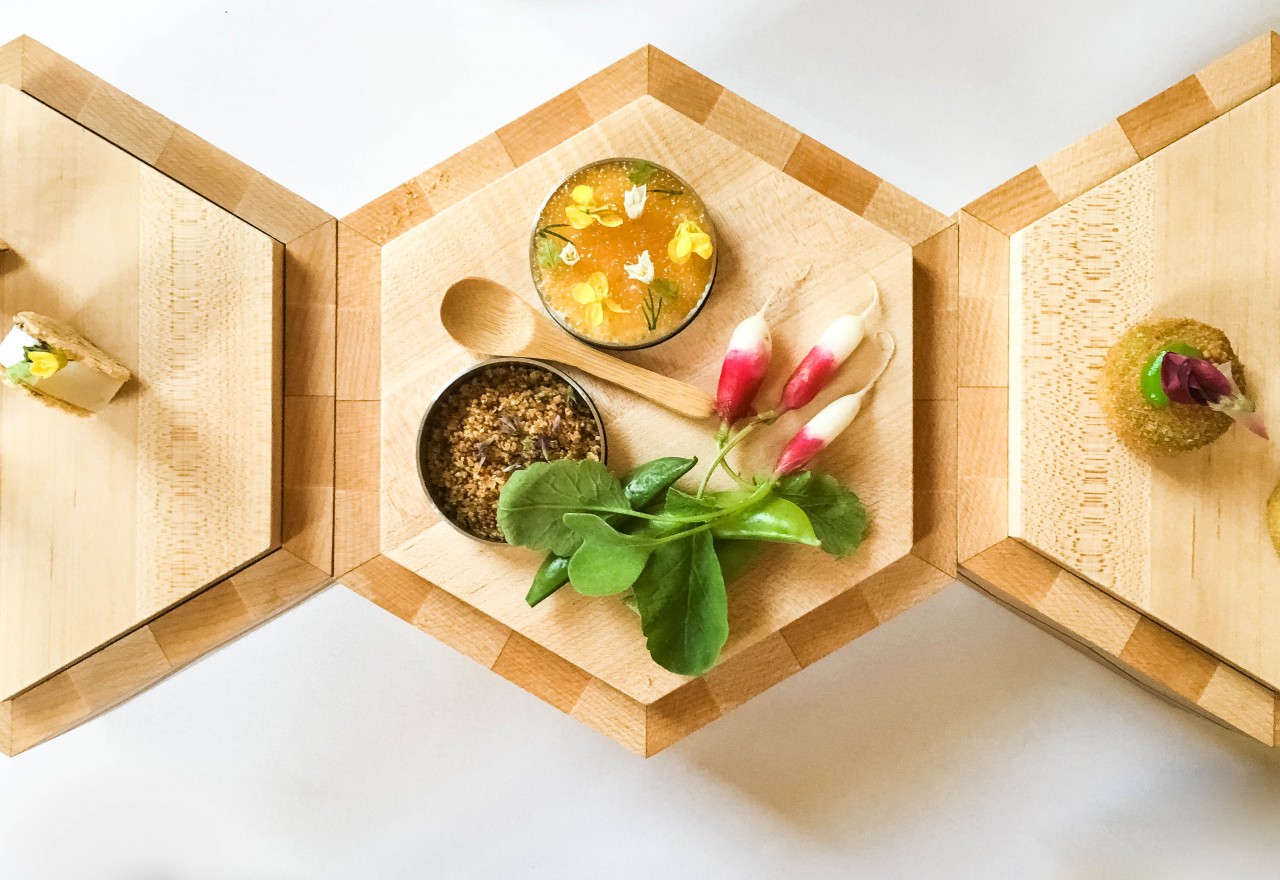 The menu of this world-class Manhattan restaurant is distinctly American, as seen through the creative filter of chef Daniel Humm. The restaurant is renowned for its multi-course tasting menu, which changes based on the availability of fresh, seasonal local ingredients and guided by the culinary traditions of New York City and the agricultural offerings of the region. Dining at Eleven Madison Park is an event, and enjoying the full 11-course tasting menu will take upwards of three hours as diners sample such exquisite dishes as Muscovy duck glazed with lavender honey and foie gras terrine served with plums, umeboshi and bitter almonds.
Osteria Francescana: Modena, Italy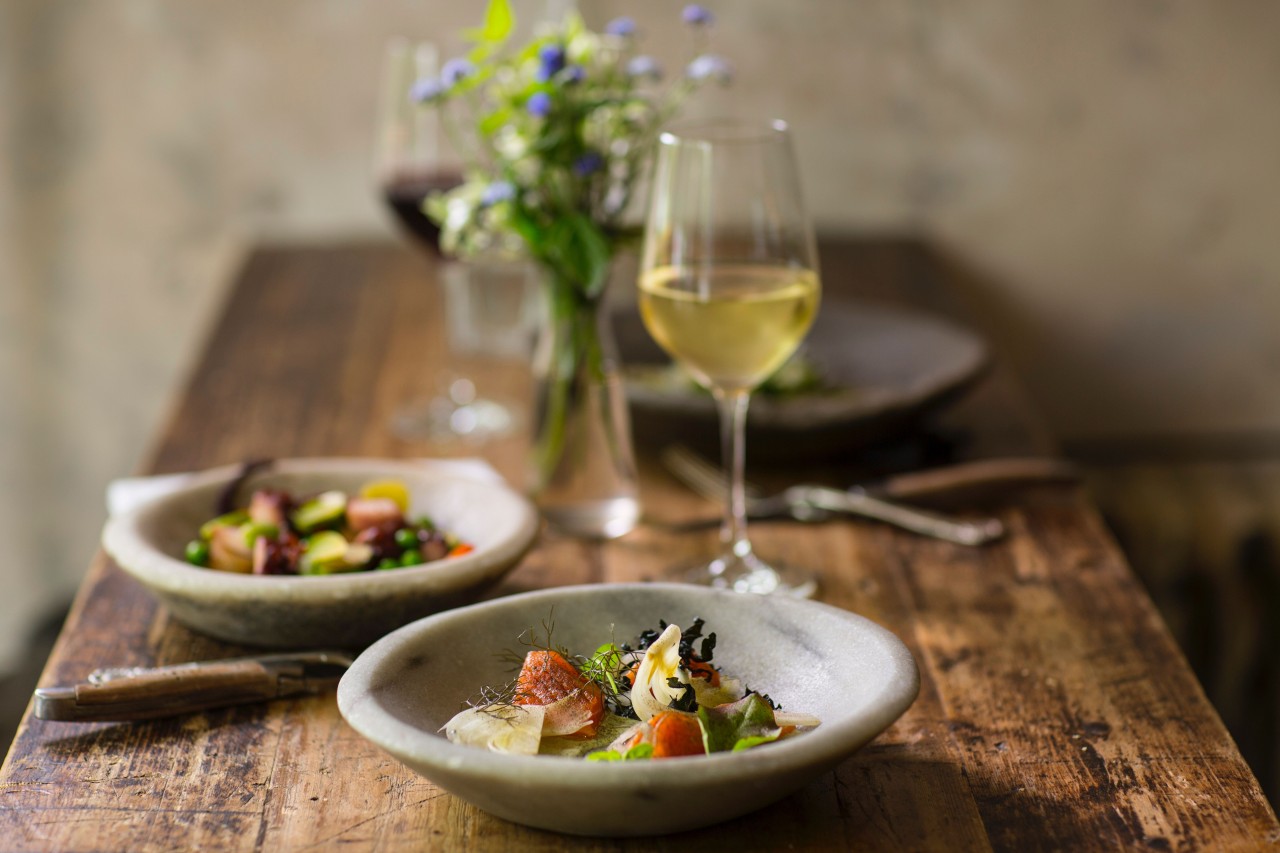 The restaurant of chef Massimo Bottura in Modena, Italy celebrates the bounty of Emilia-Romagna, his home province in the northern part of the country. Yet Bottura's take on Italian cuisine is hardly traditional, exploring the ingredients and traditions of the region by giving them a contemporary twist. Along with such classic Italian fare as tagliatelle and risotto cooked with veal jus, Bottura also presents such off-the-wall dishes as rabbit macaroons and his Five Ages of Parmigiano Reggiano, in which iconic cheese is served in five wildly differing textures, depending on their age, ranging from a crispy galette to frothy Parmesan foam.
Robuchon au Dôme: Macau, China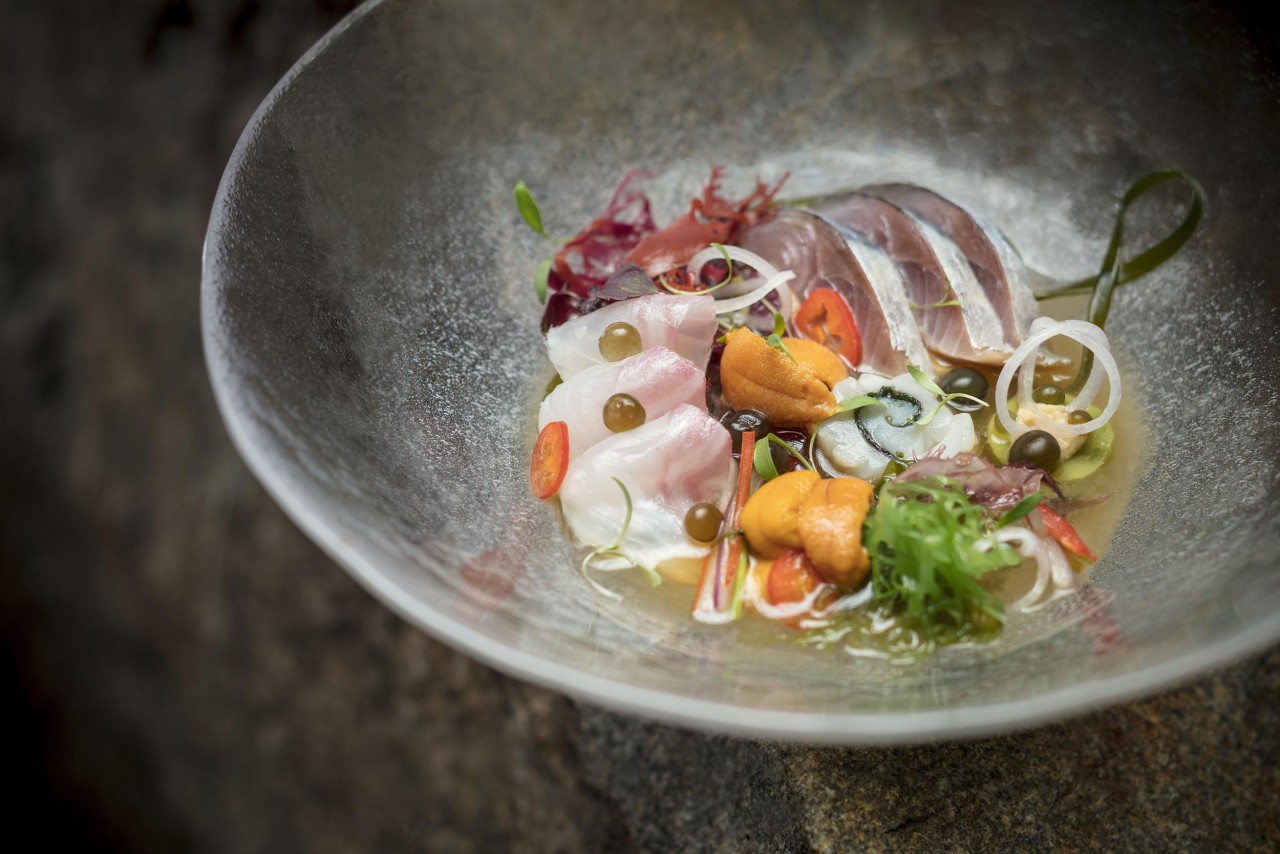 One of many restaurants from celebrated chef Joel Robuchon, this gastronomic restaurant in Macau sits high atop the 48-storey Grand Lisboa hotel. Featuring the culinary creations of executive chef Julien Tongurian, Robuchon au Dôme has been described as arguably Macau's best restaurant, and one of the top restaurants in all of Asia, offering French cuisine with a refined sensibility. The restaurant's "Prestige Menu" features such offerings as imperial caviar and king crab refreshed with crustacean jelly, and a crispy waffle scampi seasoned with espelette pepper.
Restaurant de l'Hôtel de Ville: Crissier, Switzerland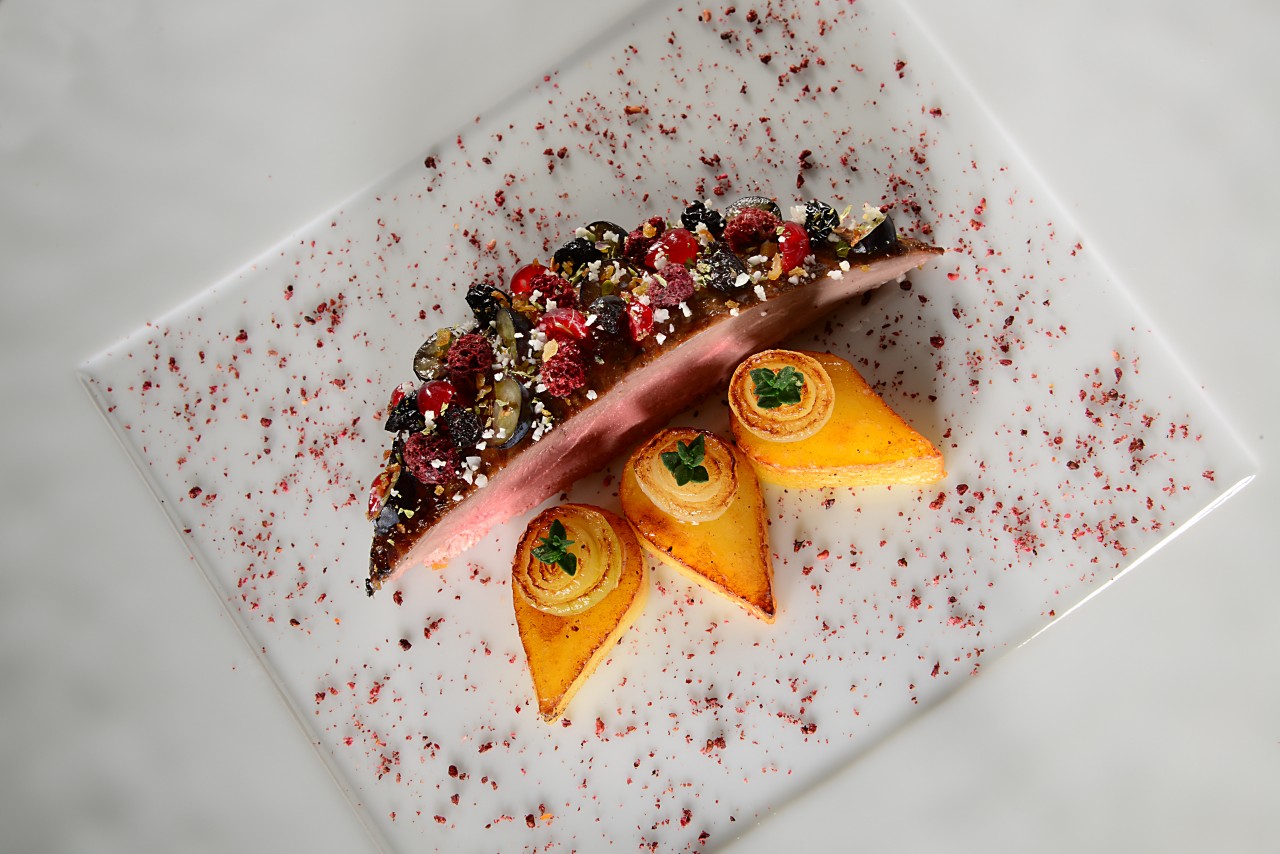 Located in Crissier, Switzerland, the Michelin Guide offers high praise for Chef Franck Giovannini, who "creates majestic dishes with a careful eye on maintaining traditions, which are then presented with impeccable service." The food is exquisite, with a focus on balanced flavours and simplicity while utilizing lavish ingredients and flawless preparation. The menu changes constantly, with recent offerings including white asparagus from the Valais, seasoned with caviar, and medallions of Dublin Bay prawns served with guacamole.
The Fat Duck: Berkshire, United Kingdom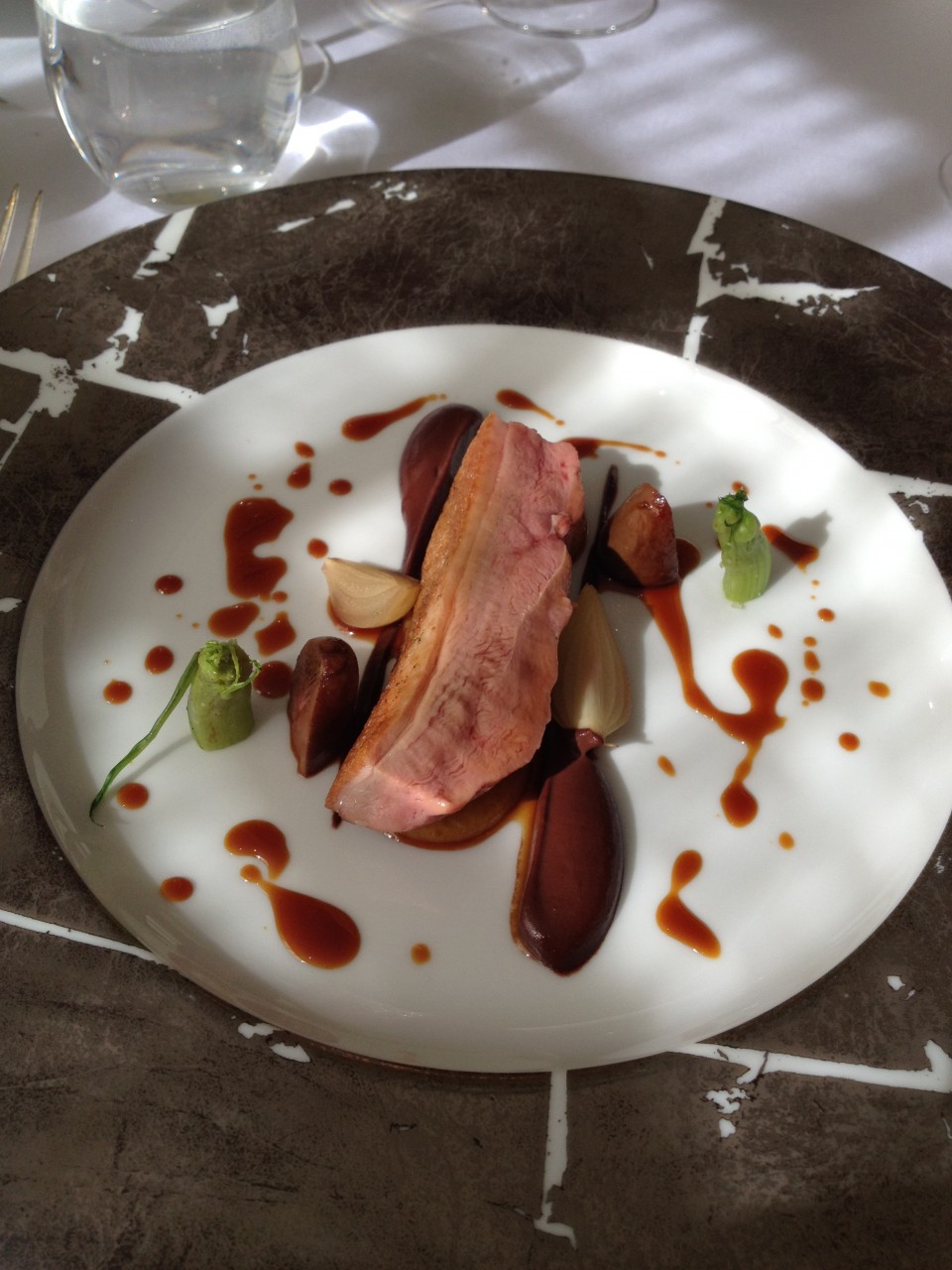 Opened in 1995 by chef Heston Blumenthal inside a renovated 16th-century cottage, The Fat Duck had attained three Michelin stars by 2004 and an international reputation for being on the cutting edge of such culinary trends as food pairing, multi-sensory cooking and flavour encapsulation. Famed for its eclectic 14-course tasting menu, The Fat Duck reflects Blumenthal's sense of whimsy, evident in such dishes as the Alice in Wonderland-inspired mock turtle soup, which includes an edible faux watch made from freeze-dried beef stock coated in gold leaf that is dropped into a teacup into which hot beef stock "tea" is poured to dissolve the watch.