It was an unforgettable afternoon when Leisure & Travel was lucky to have an opportunity to sit down with Nguyen Thanh Van – the first Vietnamese woman to be a member of the French Academy of Culinary Arts.  We speak with her to understand more about her passion for maintaining and delivering the quintessence of Vietnamese cuisine to the world.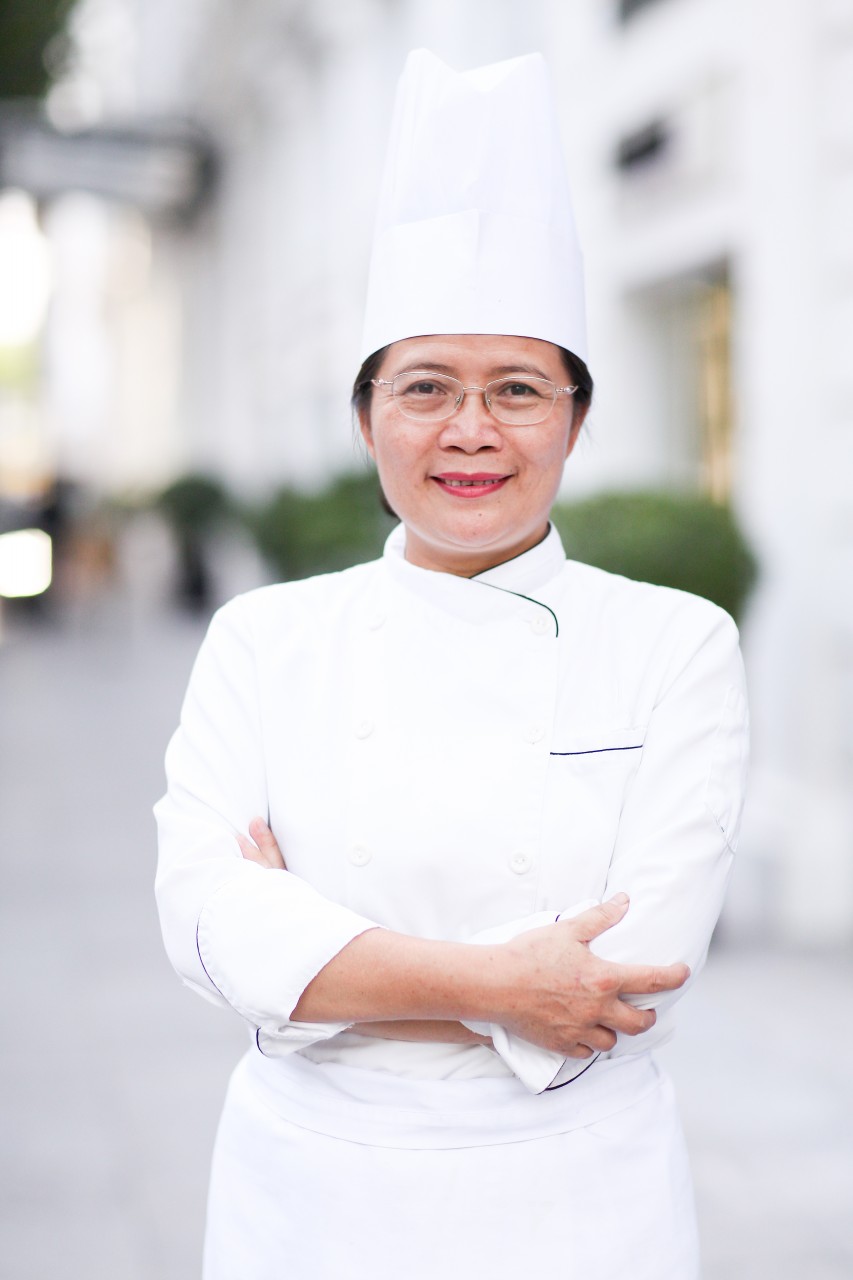 Cooking is not a private endeavor, rather it is an open activity for anyone who has a special passion for food. Aside from successful male chefs in the country, there are also good female chefs who regularly contribute toward the culinary splendor of Vietnamese cuisine. In particular, Nguyen Thanh Van is a very well-known name.
Rising out from the "unbelievers" with a passion and love for food, Mrs. Van decided to go into the kitchen.  She rose to become Deputy Chef at the Metropole Hanoi where she was often assigned to cook for many foreign leaders.
The elegant woman, a traditional Hanoian, brings a very special charm and skill-set to the kitchen, from the selection of raw materials and sophistication in processing technology to her enthusiasm when discussing meal preparation. With Mrs. Van, "each chef is a food ambassador to promote the quintessence of Vietnamese cuisine to the outside world."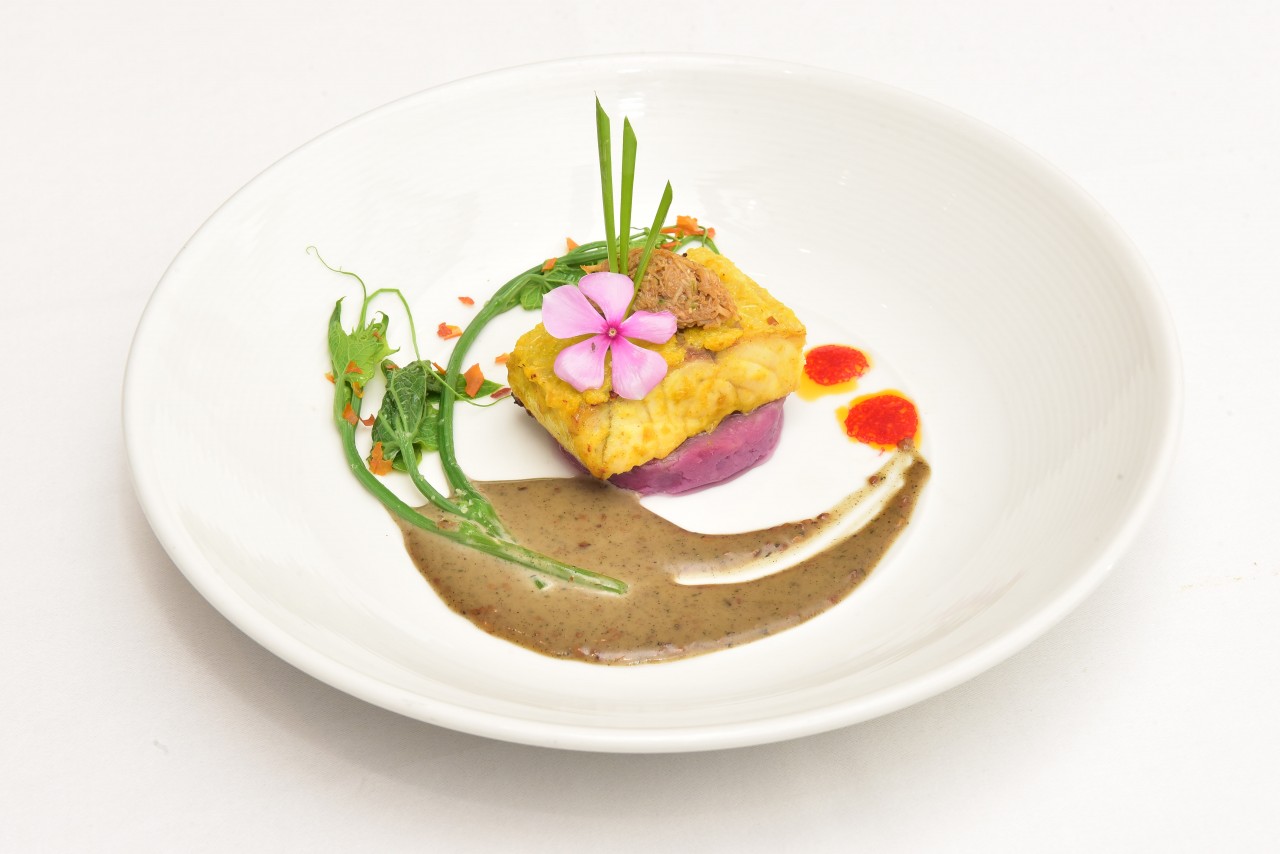 You display a love of cooking? Does that love come from a family tradition?
I have been blessed to live in a family that has a strong cooking tradition; my grandmother and mother are good women in housework. I was also fortunate for the opportunity to study through to graduation, after which an opening allowed me to work in the Metropole Hotel, providing a chance to learn and practice cooking.
As you are experienced with many of the world's cuisines, how do you rate the culinary quintessence of Vietnam?
For many Vietnamese, our food is a necessity of daily life, so they may not recognize its unique qualities. Personally, I thought the same until I worked at the Metropole and interacted with a lot of famous chefs. Witnessing their ingenuity in delivering these distinctive cuisines to the world, I reconsidered and found that I could help develop the culinary delights of Vietnam. Since Vietnamese foods are very special, tasty, rich and good for health, we can proudly state that our cuisine can match the quality of other cuisines around the world.
What are the most challenging aspects of your job?
There are many challenges and the first is the hard work. We are expected to work long hours and to be on time. In addition, chef jobs are like "having to please everyone", and it is difficult to please all the patrons. For me, cooking is to have passion and to live up to the job.  For those determined to work only 8 hours in a day and get paid at the end of months, they are only "cooking workers". Dedicated chefs have a much more demanding schedule.
With more than 20 years in the industry, what are you most proud of?
At first, I was proud that I had mastered this profession. Starting as an unskilled person, I have learned and cooked dishes with our national identity. Moreover, I now have a team of talented young people that love their jobs. We will continue to expand our passion for preserving and developing Vietnamese elite cuisine.
Each food is a creation, which is the one you like best?
With me, it is the most satisfying when a dish delivers a delicious taste for diners. For foreigners coming to the Spices Garden restaurant, it is often to eat the salads and noodle soup of Vietnam.
As busy chef, do you have family time?
Actually, I have very little time with my family, sometimes I cannot eat together with them. I often joke that my successful day is one in which I can eat two meals with family. Saying so, women chefs have many disadvantages, but in return we are endowed with soft and refined cooking.
If you choose a dish to introduce to international customers, what dish would you choose?
It is difficult because Vietnam has a lot of good food. Maybe I would suggest noodles, sour fish soup or grilled chopped fish because they are favored dishes.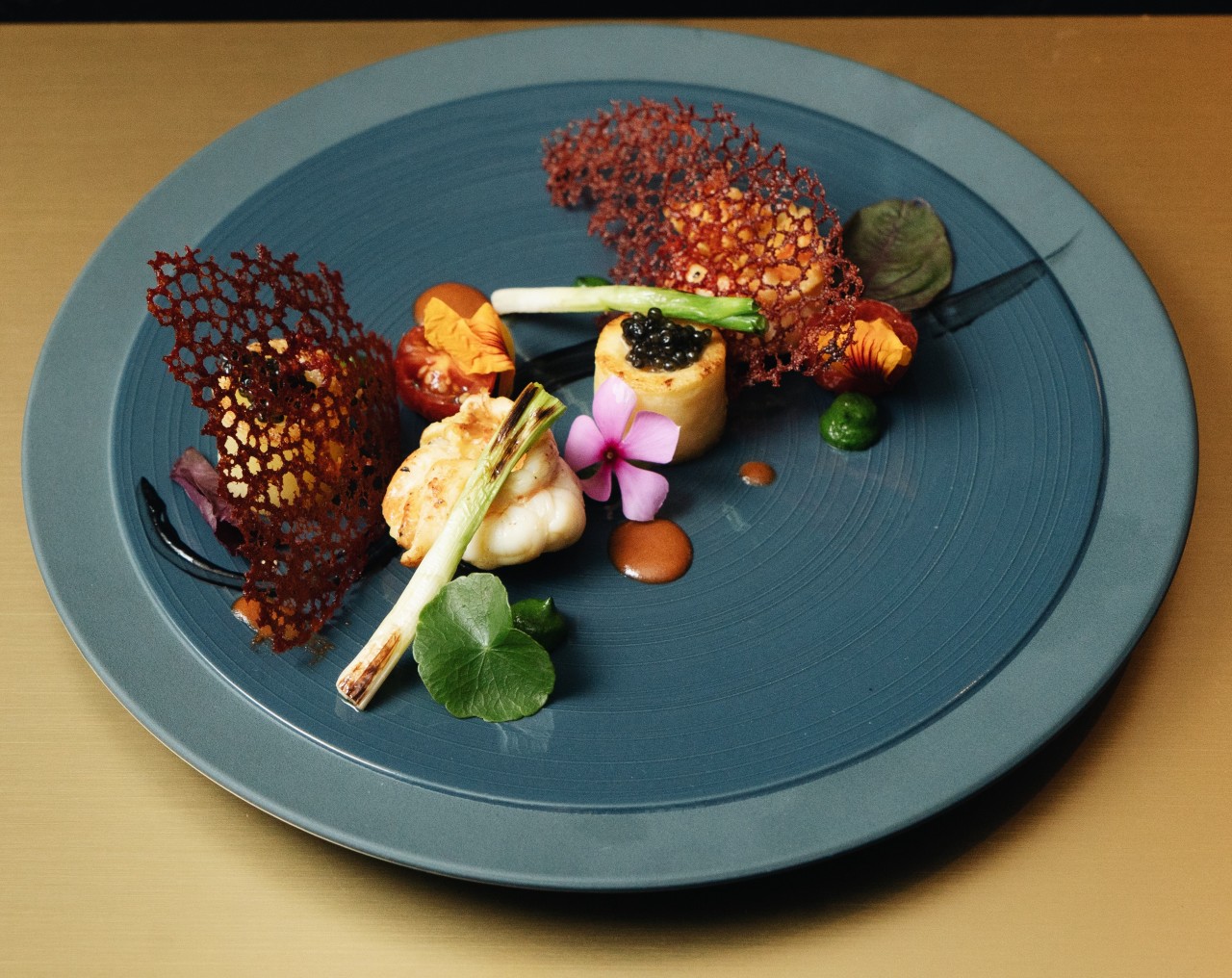 What is healthy eating in your opinion?
It must have nutritional balance, with not too much protein.  Meat needs to be in harmony with vegetables, tubers and fruit.
Your future wishes?
I hope to see more young people dedicated to cookery, ready to live it with passion. If you are young, please try to learn a foreign language, improve your knowledge-base and skill-set, so Vietnamese cuisine will reach out to the region and the world. Consider cooking is the work of the heart.
Nguyen Thanh Van
Career: Deputy Chef of Metropole Hotel Hanoi
Quote: "Consider cooking is the work of the heart"